The Last Journey is a main quest in Assassin's Creed Mirage.
Your objective is to escape the Palace and head to Alamut.
Here's a walkthrough and guide of The Last Journey in AC Mirage.
Escape the Palace
After Roshan murders Qabiha, you'll need to escape the Palace as there'll be tons of guards.
Just follow the entrance / exit symbol to leave.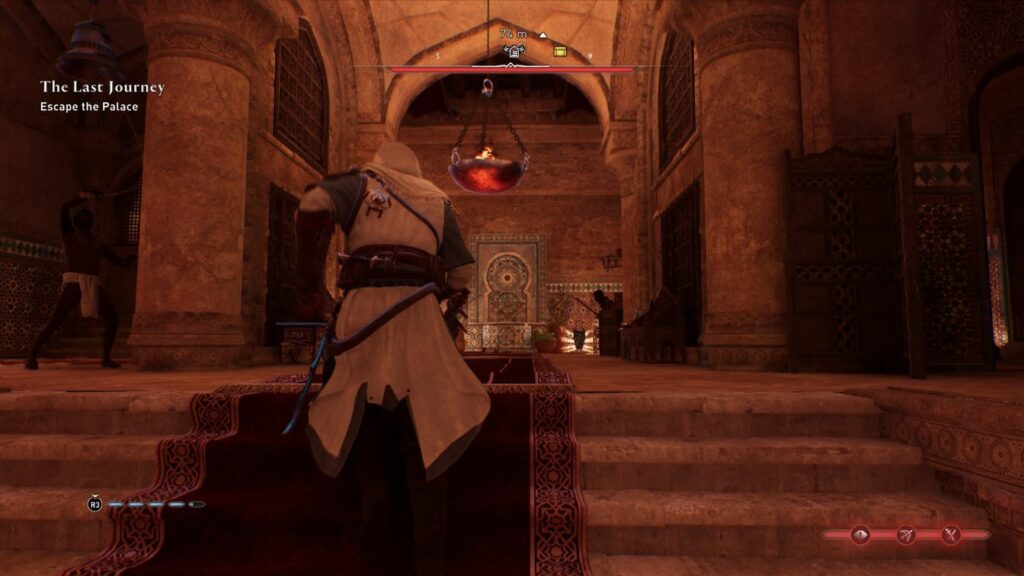 Meet Nehal
Go back to the hideout up north to meet Nehal. The location is shown in the map below.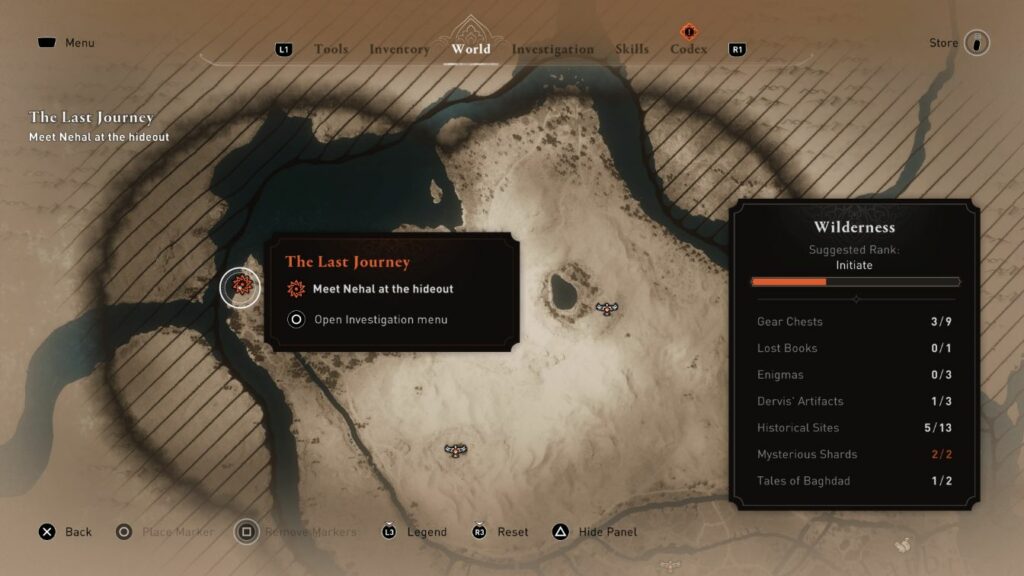 Enter the hideout.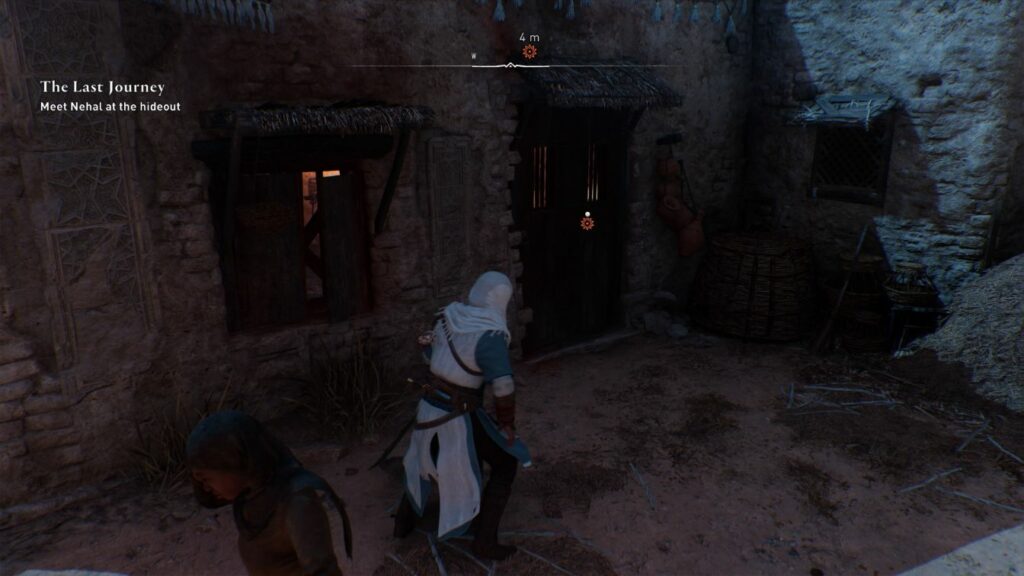 When you choose to leave, you need to confirm that you wish to leave Baghdad as you won't be returning until you reach the ending.
However, you'll be able to return after the ending to do the side activities.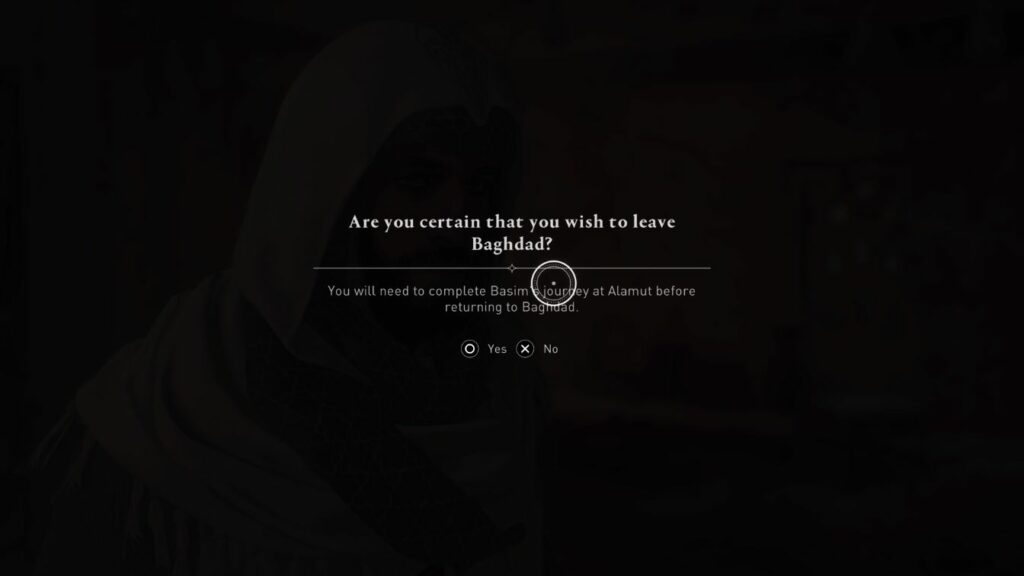 Once you leave, you'll see a cutscene of Basim traveling with Nehal.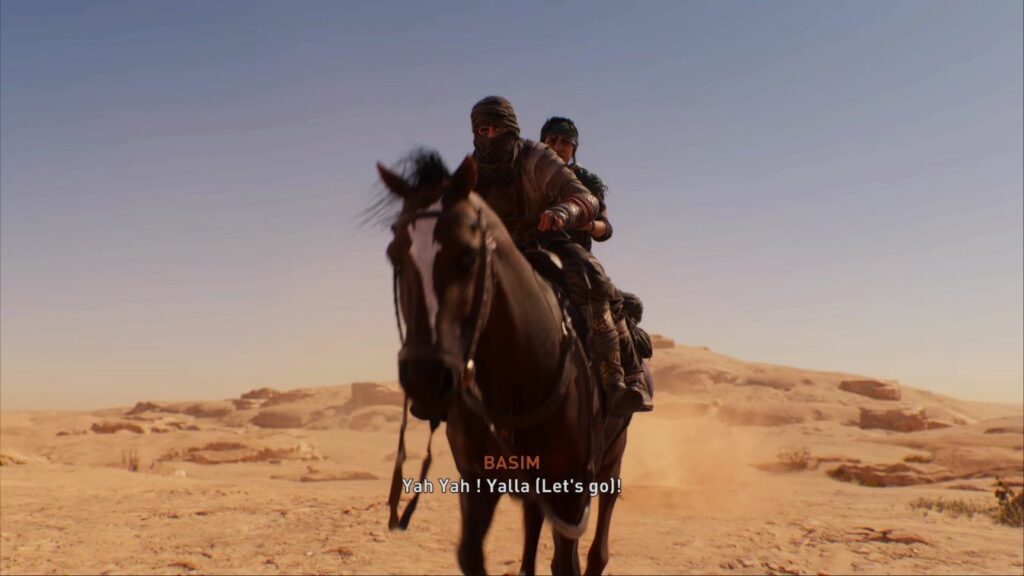 When you arrive at Alamut, you'll see that the Hidden Ones have mostly been slaughtered. Nur will rescue Basim.
The quest ends here.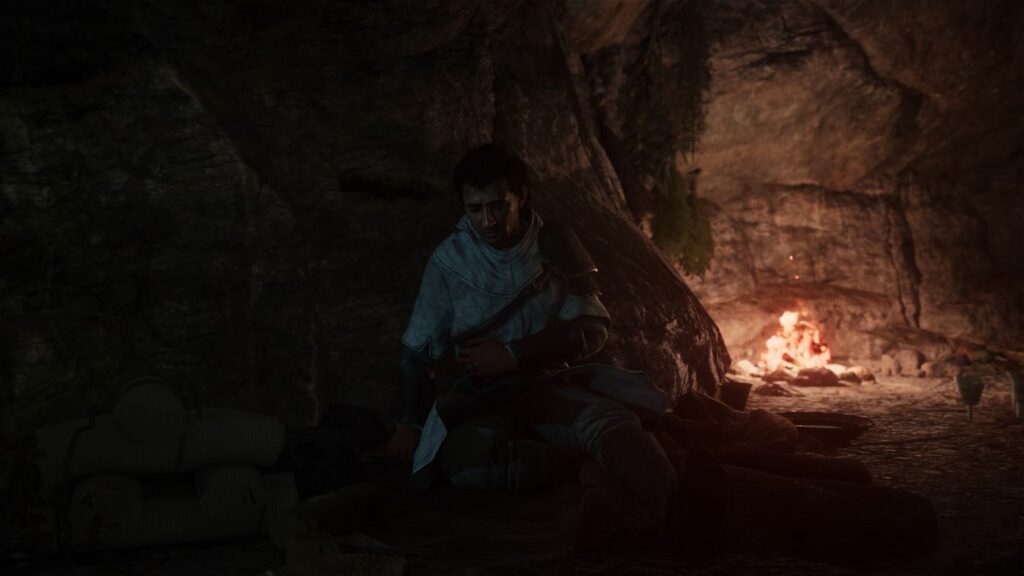 ---
Related posts:
AC Mirage: The Serpent's Nest Walkthrough & Guide