The Calling is a quest available in Assassin's Creed Mirage.
Your objective is to find the hidden place that Nehal has been searching for.
Here's a walkthrough and guide of The Calling in AC Mirage.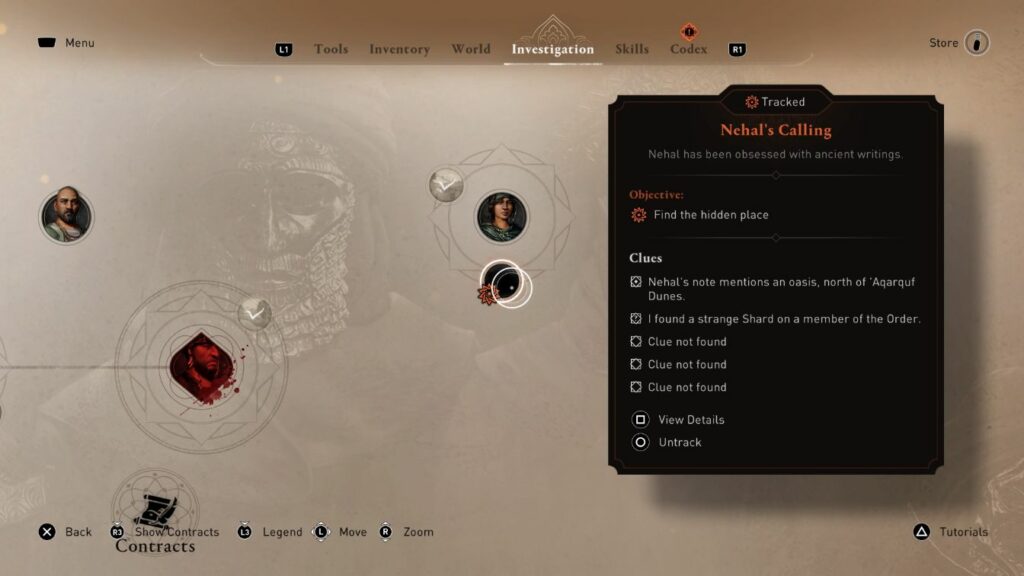 Find the hidden place
Based on the clue, you'll know that the hidden place is located north of Aqarquf Dunes.
The exact location is shown in the map below, near the fast travel point. You should also see an oasis on the map.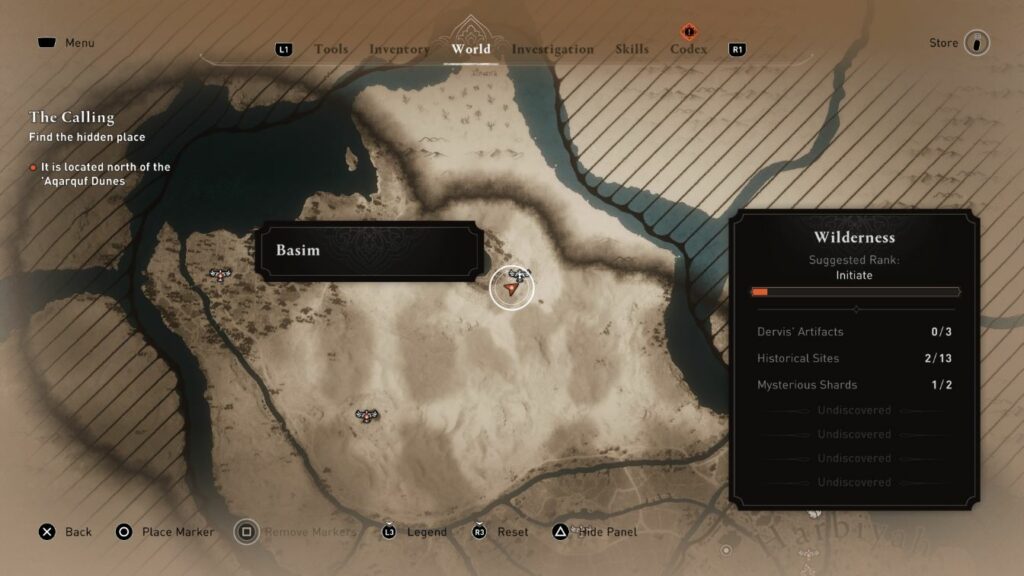 Go there and you'll see a letter in the nearby building. It'll give you a clue on where the place is.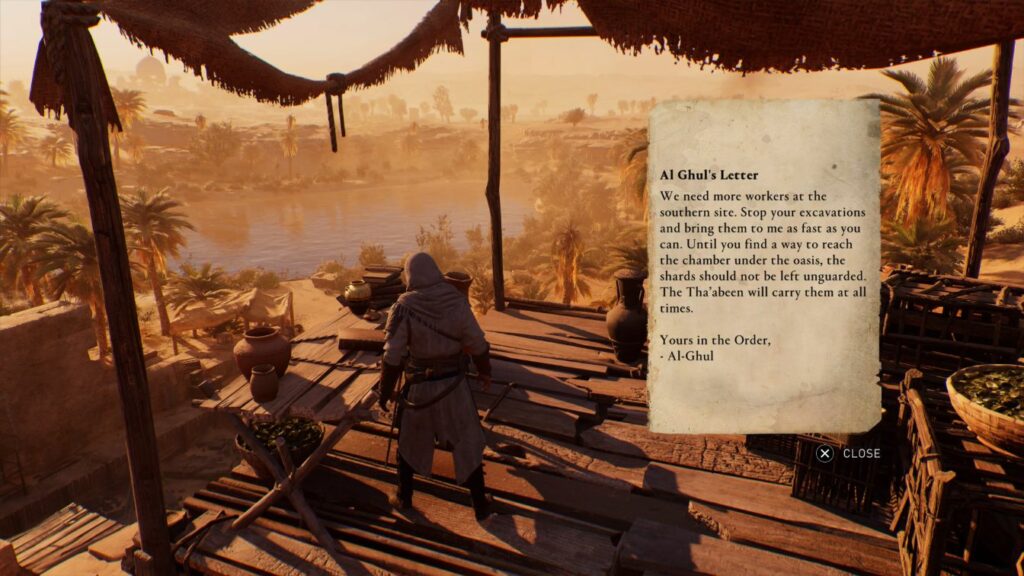 Take down the guard nearby and you'll get another clue.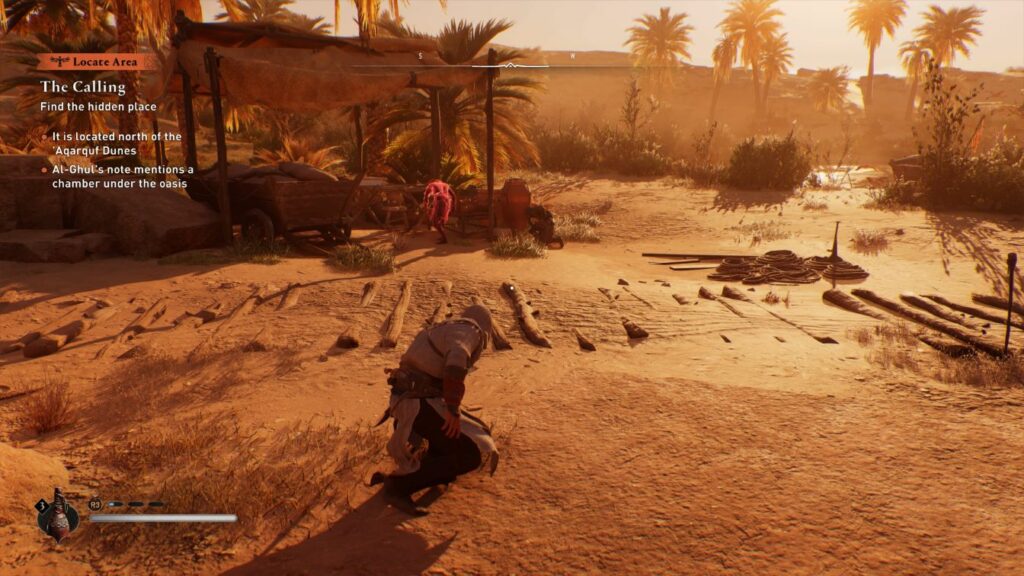 Then, use Enkidu to pinpoint the exact location which is inside the oasis.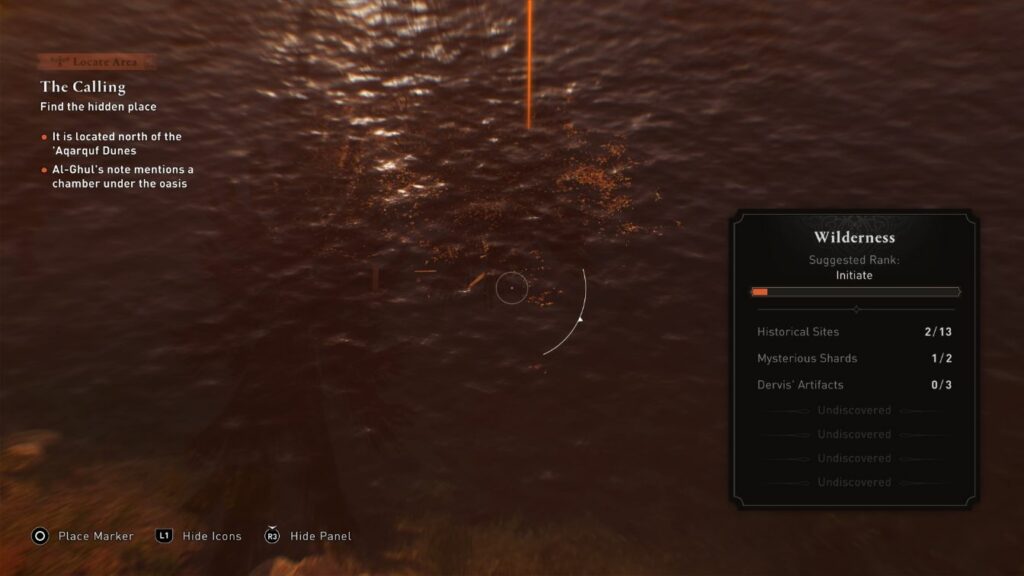 Jump and dive into the oasis and go all the way down. You will find a smaller underwater tunnel. Swim inside.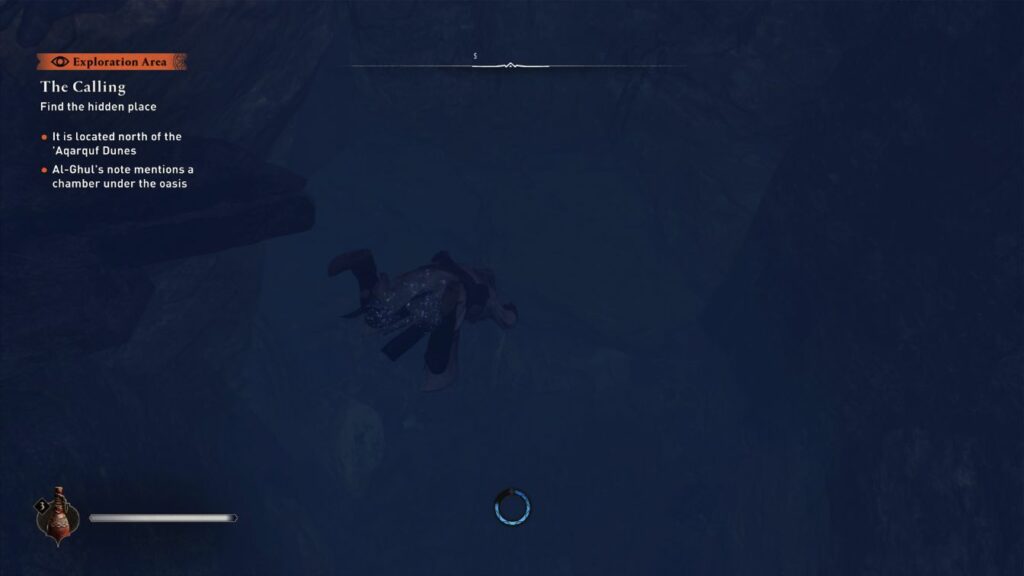 Go all the way in and resurface. Follow the path forward.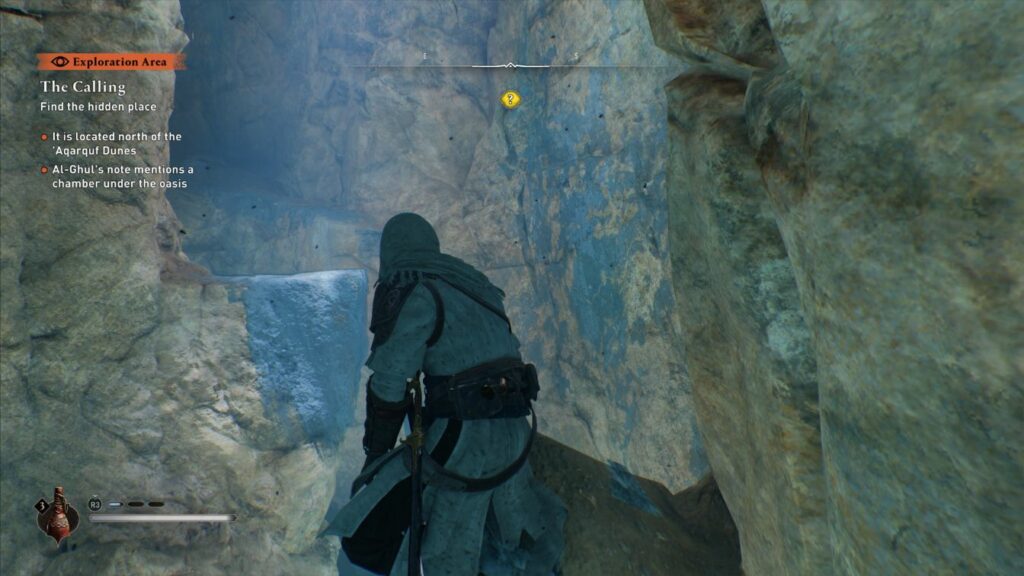 Reveal the chamber's secrets
You will then reach a chamber. There are 3 podiums. Each of them require a certain amount of mysterious shards. You can get mysterious shards from certain people in cities and you should see the mysterious shard icon on your map.
Each area has a certain amount of mysterious shards you can obtain and there are ten of them in total in the game.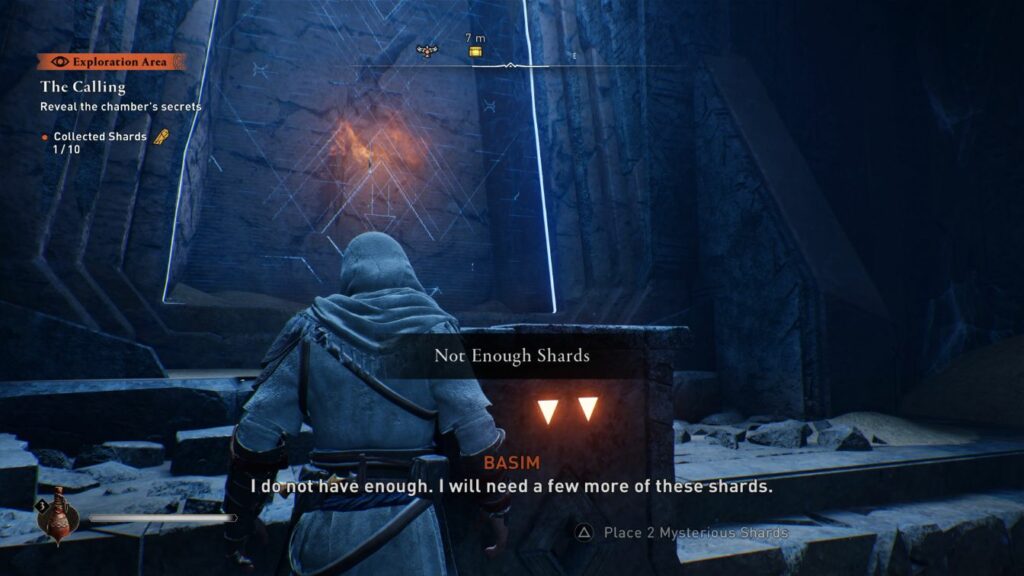 I used the one that required 2 mysterious shards and it unlocked a new dagger.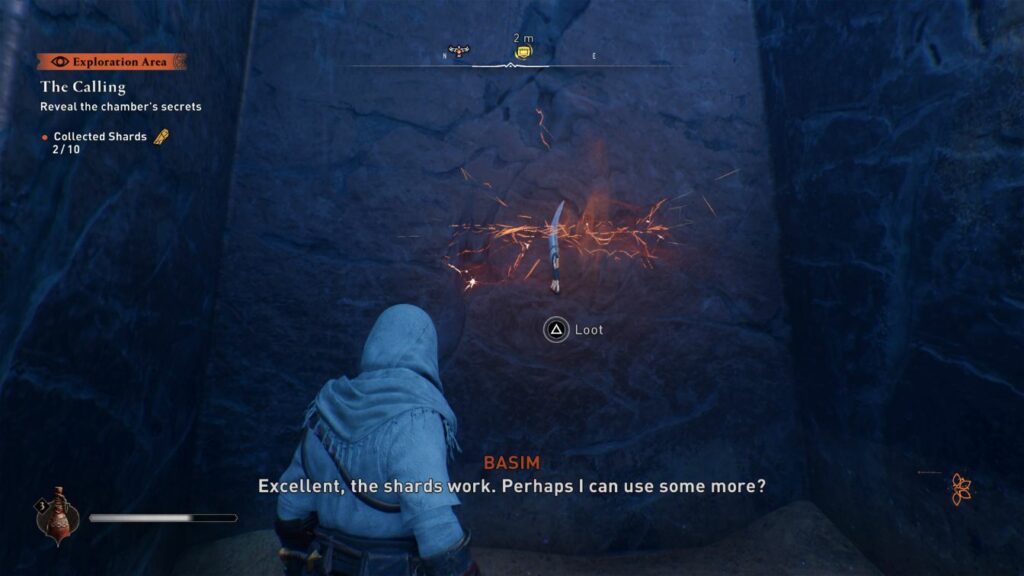 The dagger is Samsaama and has its own unique ability, i.e. life steal.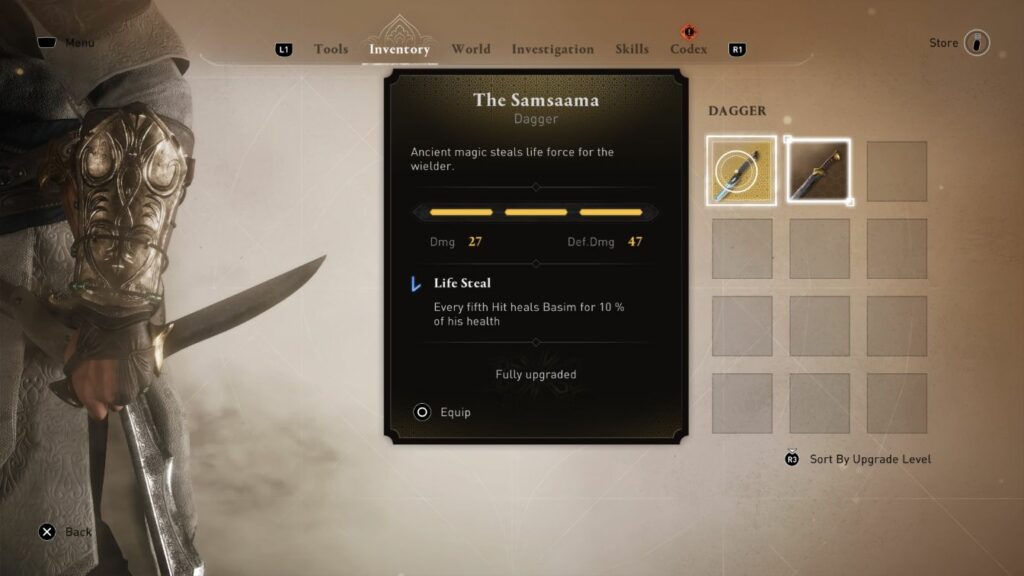 The three shards will unlock a new sword, i.e. Shamshir-e Zomorrodnegar which decreases max health by 50% but increases max damage by the same.
For the five shards, you'll get a new outfit – Milad's Outfit. When you do successful air assassinations, it'll set off a flash of lightning within 15m radius to disorient bystanders.
---
Related posts:
Assassin's Creed Mirage: Old Wounds Walkthrough