First Order is a main quest in Assassin's Creed Mirage.
Your objective is to assassinate Al-Ghul who is a member of the Order.
Here's a walkthrough & guide of First Order in AC Mirage.
Follow Roshan
First of all, follow Roshan as she leads you to Al-Ghul's location.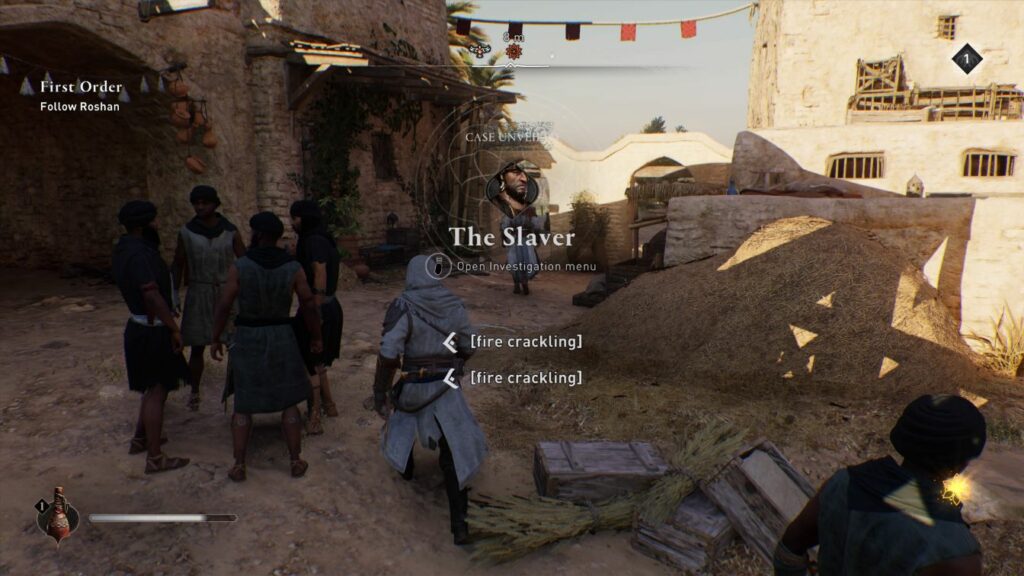 Then, mount the horse and continue to follow her.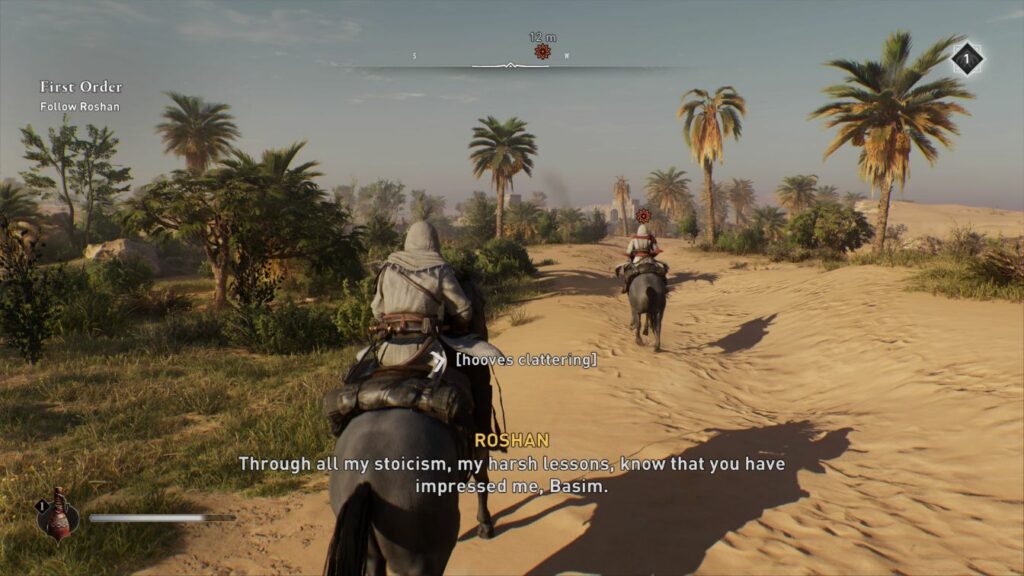 Lure Al-Ghul out
You will then need to lure Al-Ghul out. There are a few ways to do it. I chose the merchant way (caravan leader).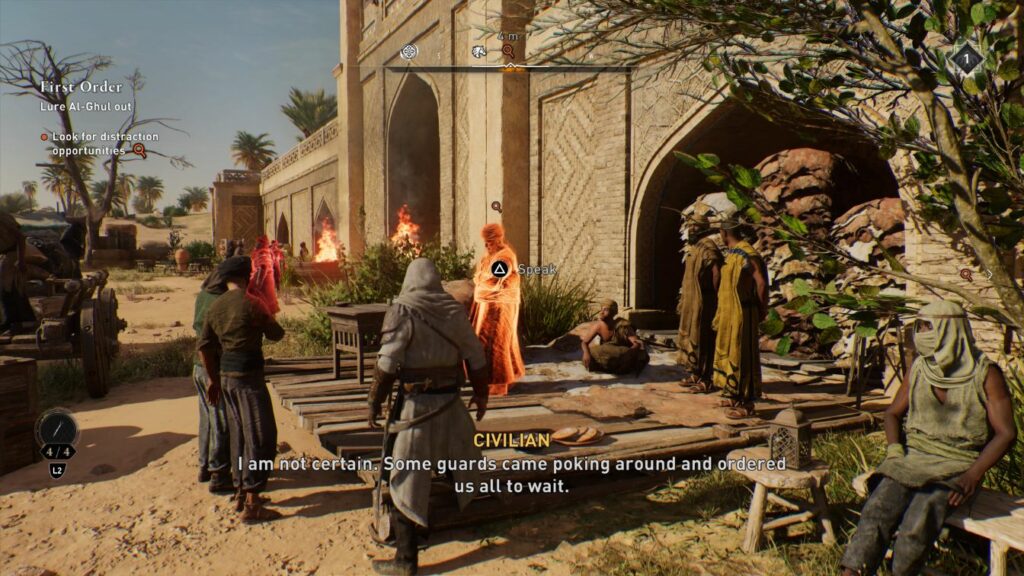 To get the caravan leader's help, you will need to return the confiscated item to him.
Head to the back of the fort and use Enkidu to find the confiscated item symbol. You'll see two guards at the top.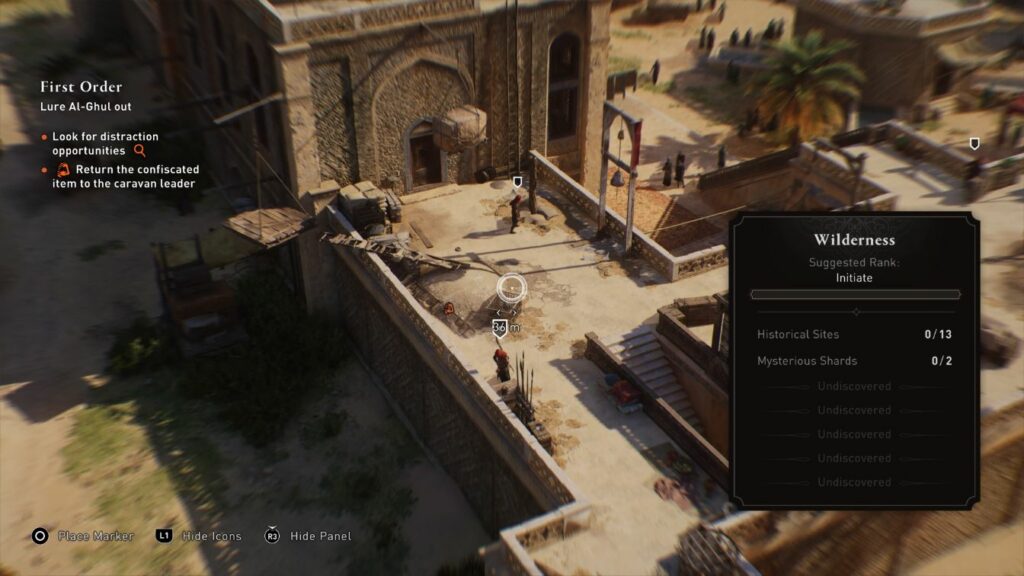 I climbed up on the platform and assassinated both guards one at a time.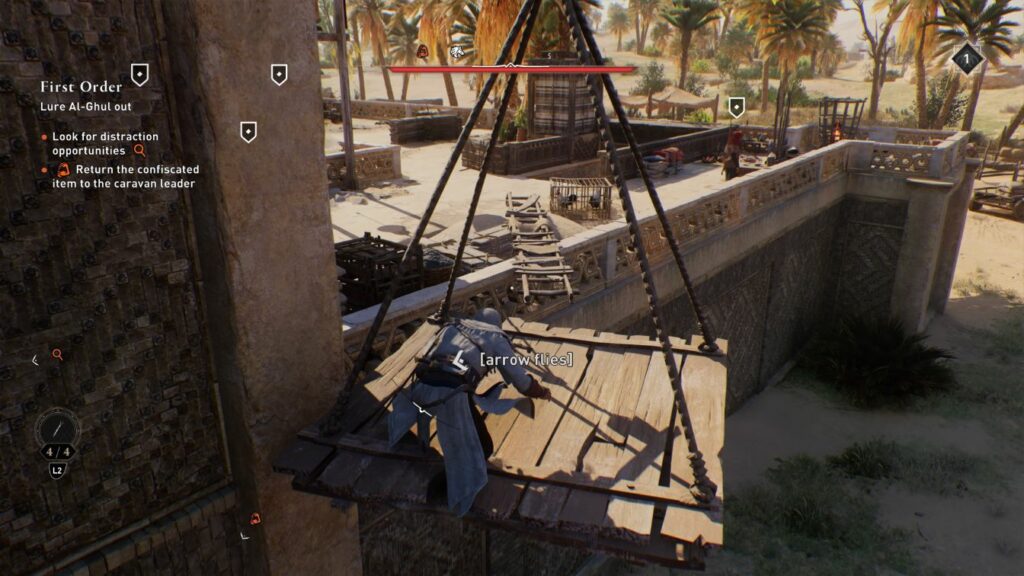 Then, walk down the stairs and you'll see a booth to hide. You can lure a few guards and kill them quietly one by one.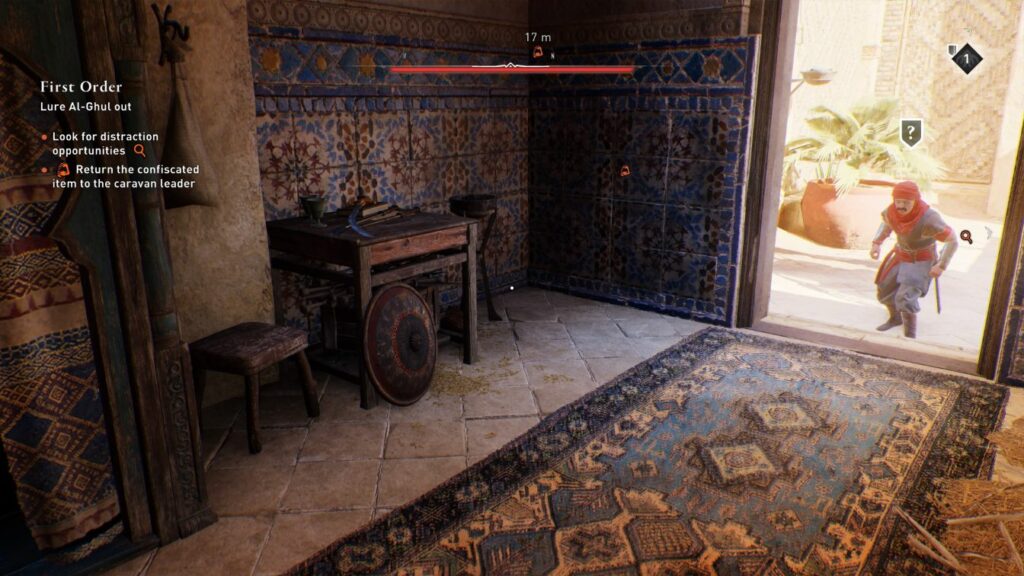 When the coast is clear, assassinate the guard beside the item and carry the confiscated item with you.
Go upstairs and jump down the fort.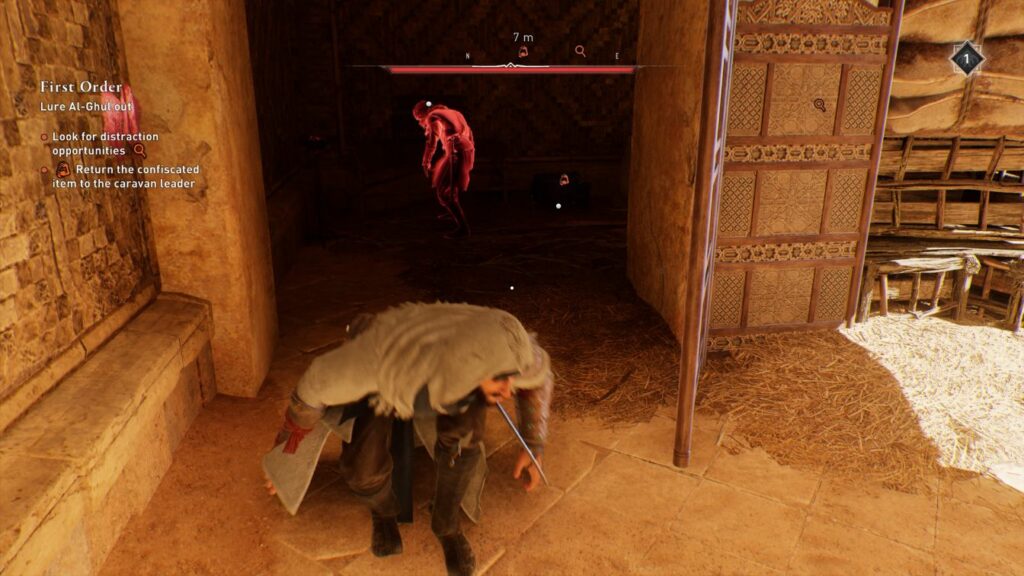 Return the confiscated item to the caravan leader and he'll agree to help.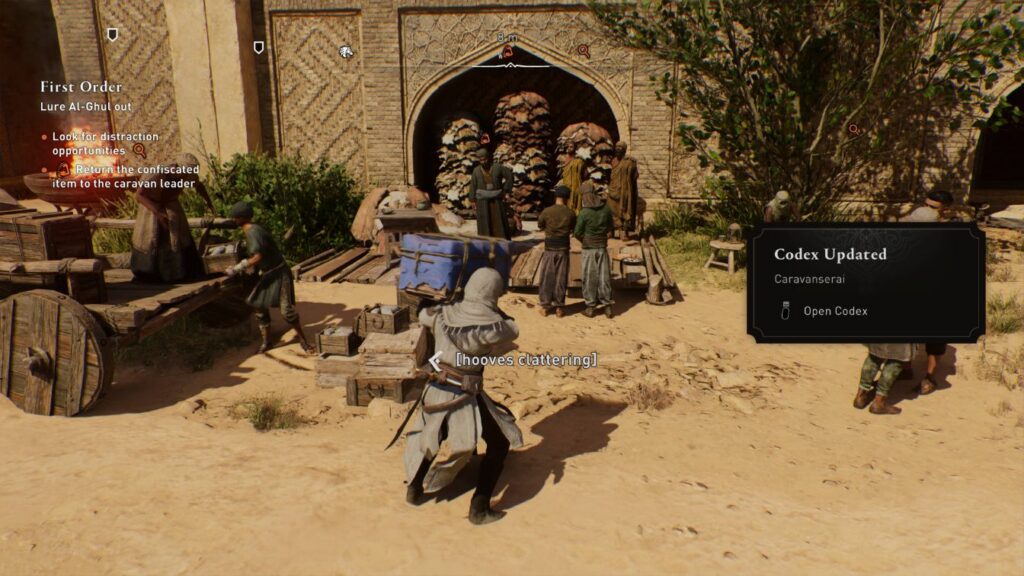 Next, follow the caravan leader into the building. You'll need to walk with the three men all the time to blend in; otherwise the guards will notice you.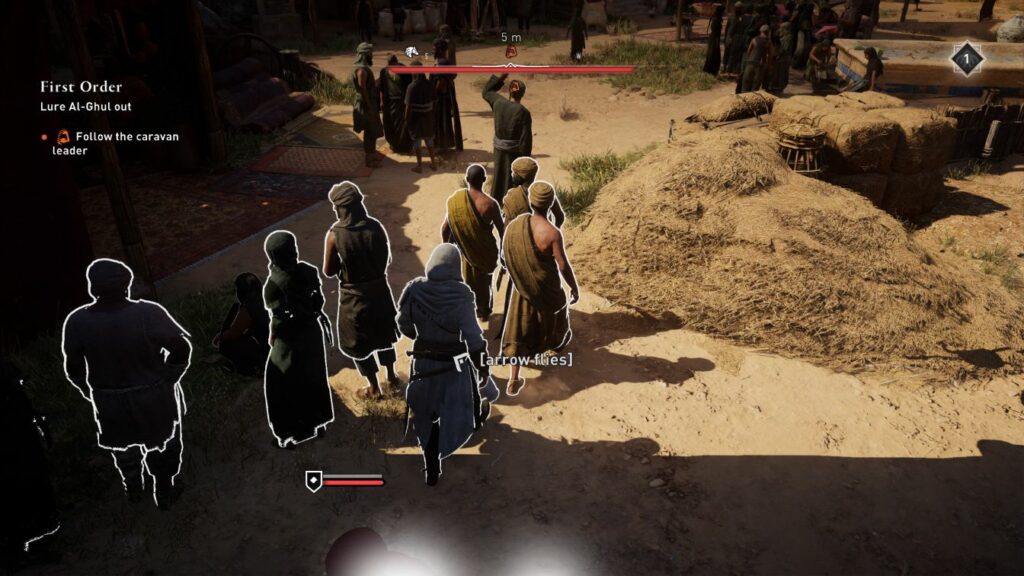 Assassinate Al-Ghul
The caravan leader will manage to lure Al-Ghul out. You can then assassinate him.
I chose to use a throwing knife to kill him immediately but you'll still need to get to his body.
You can use the stairs on the side and climb to the top before jumping down to the balcony.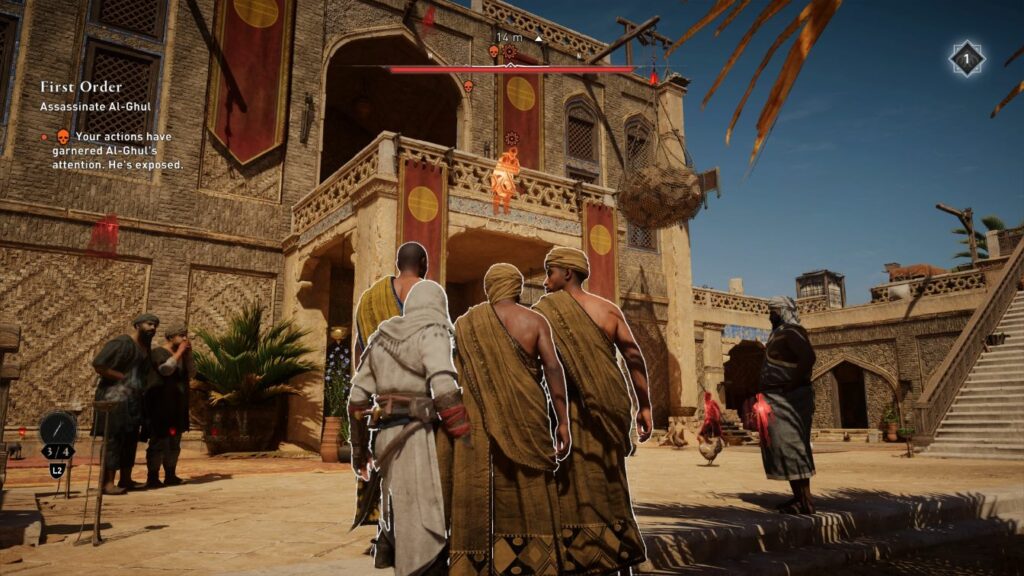 After assassinating him, you'll unlock Assassin's Focus. The quest ends here.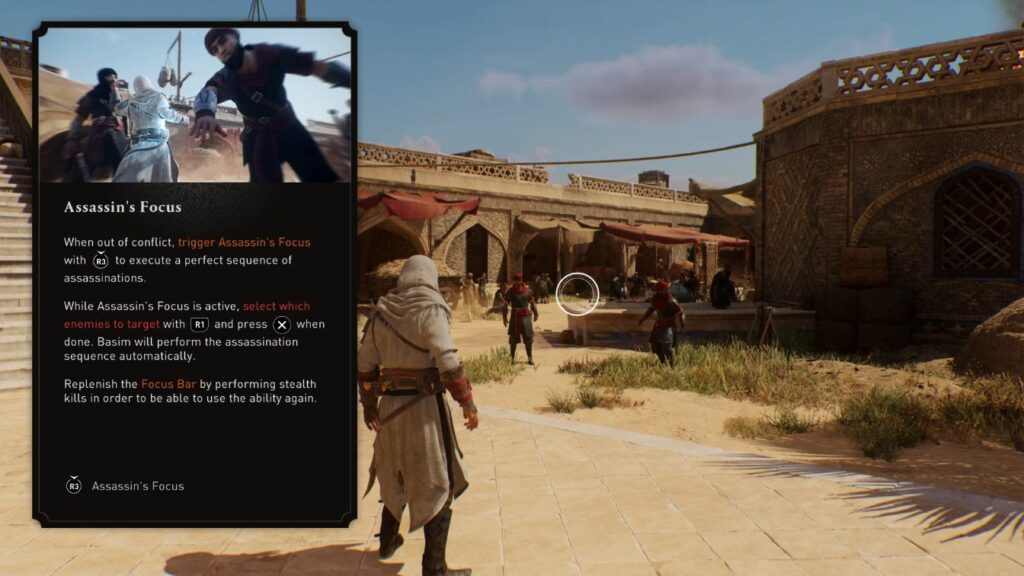 ---
Related posts:
AC Mirage: A Delicate Alliance Walkthrough & Guide