Bird Trap is a main quest available in Assassin's Creed Mirage in Karkh.
Your objective is to assassinate General Jasoor at Qasr Salih.
Here's a walkthrough and guide of Bird Trap in AC Mirage.
Go to Qasr Salih
First of all, head to Qasr Salih. The location is provided in the map below.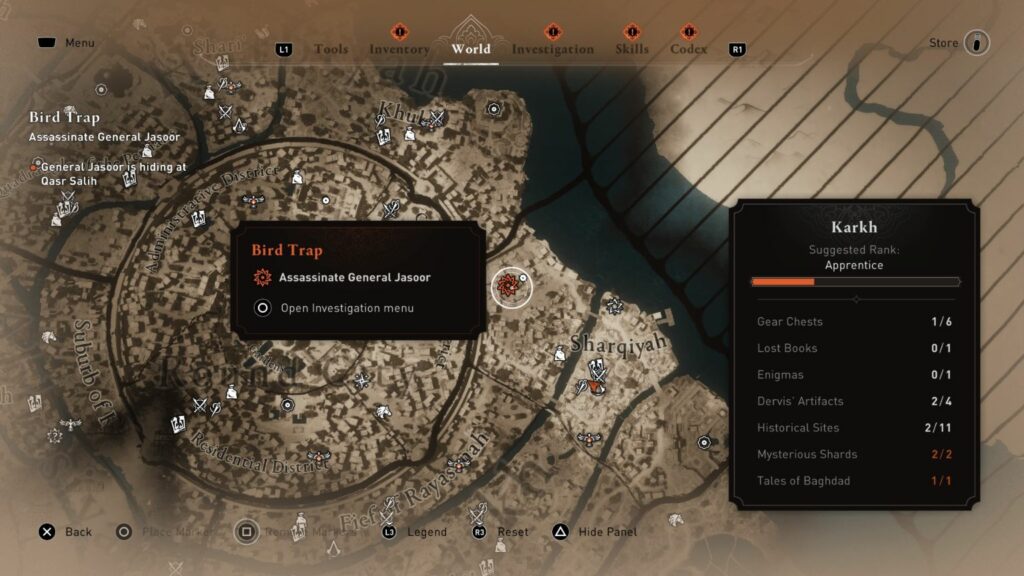 The area will be heavily guarded.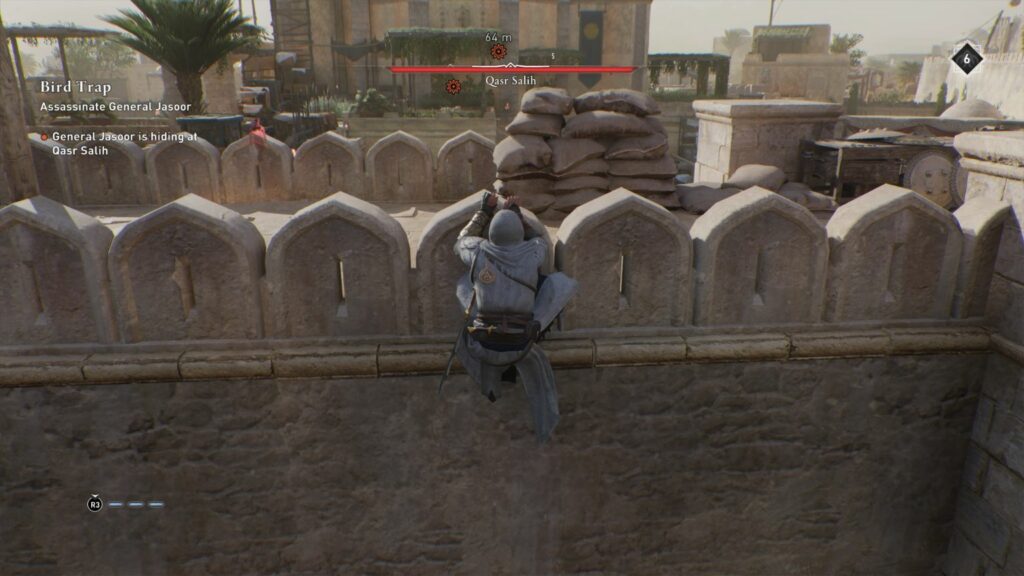 Look for a way into the General's room
Make your way to the compound and you'll see plenty of guards. You can try to kill some of them by attracting them to the hay where you hide.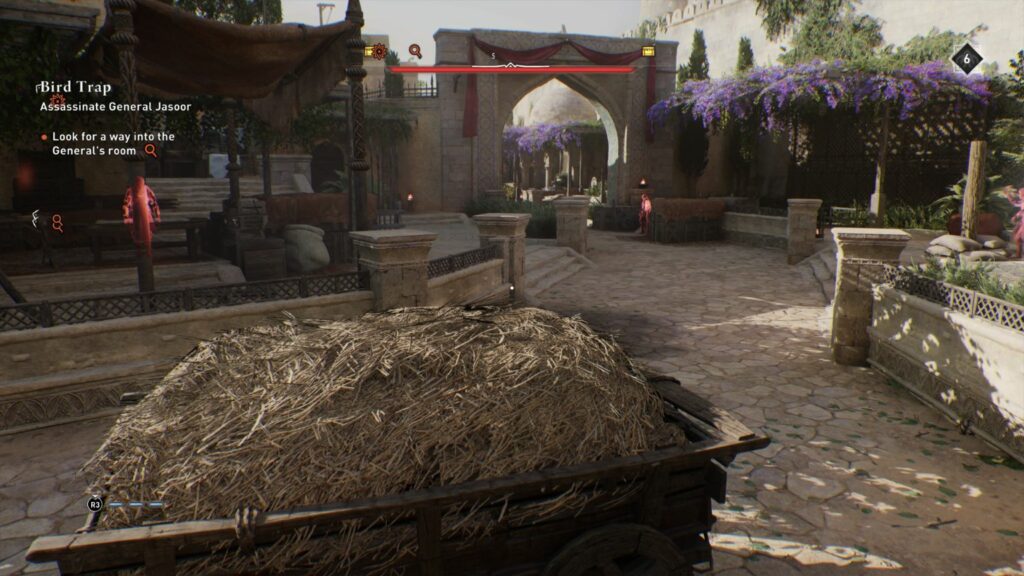 Then, get rid of the guard at the table and read the note.
You'll learn that the balcony is open.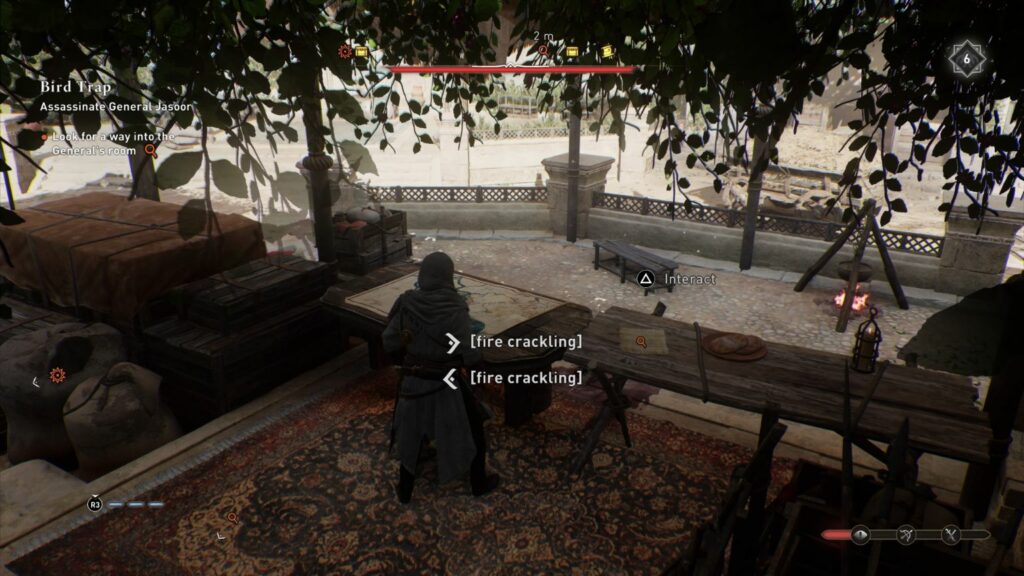 (Optional) Get the Abbasid Knight Dagger
Before that, you may want to go to the rooftop to get the dagger inside the chest.
There's a breakable floor with rocks. Take the explosive nearby and climb up using the crates on the right side that are stacked like stairs. Throw the explosive on the rocks.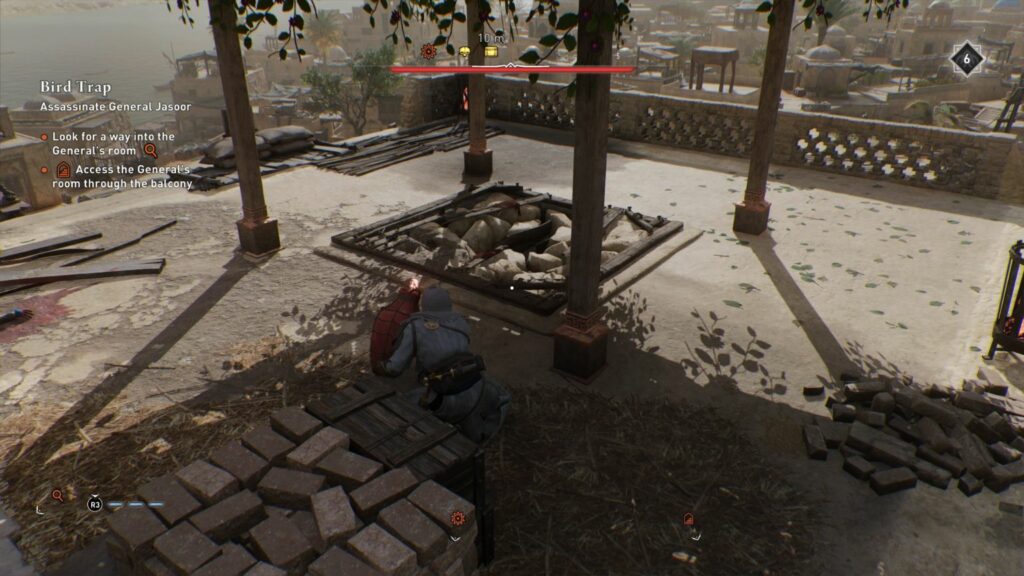 Go down the room and loot the treasure. You'll get an Abbasid Knight Dagger.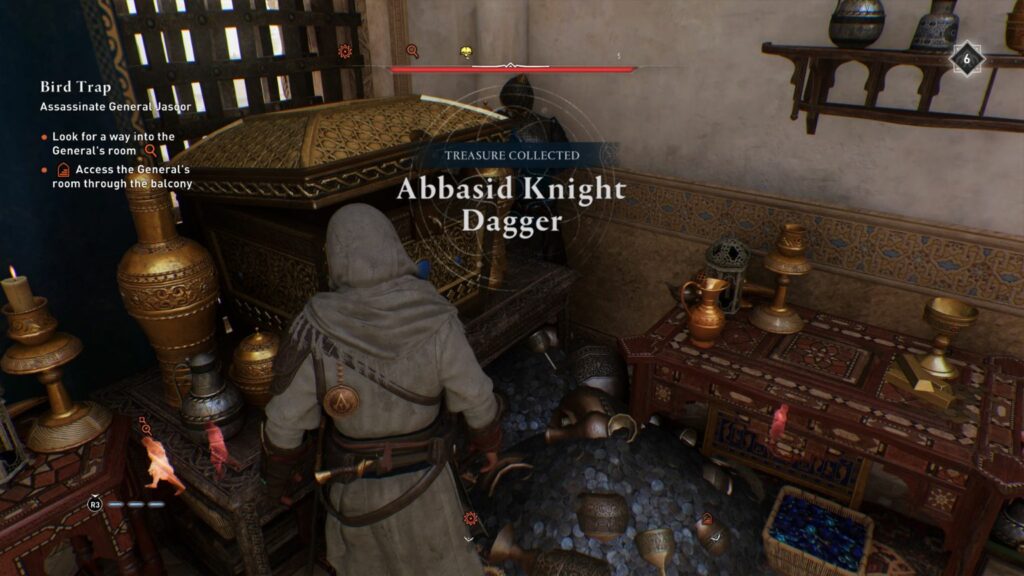 Access the General's room through the balcony
Now, go to the balcony which has a door that is not locked.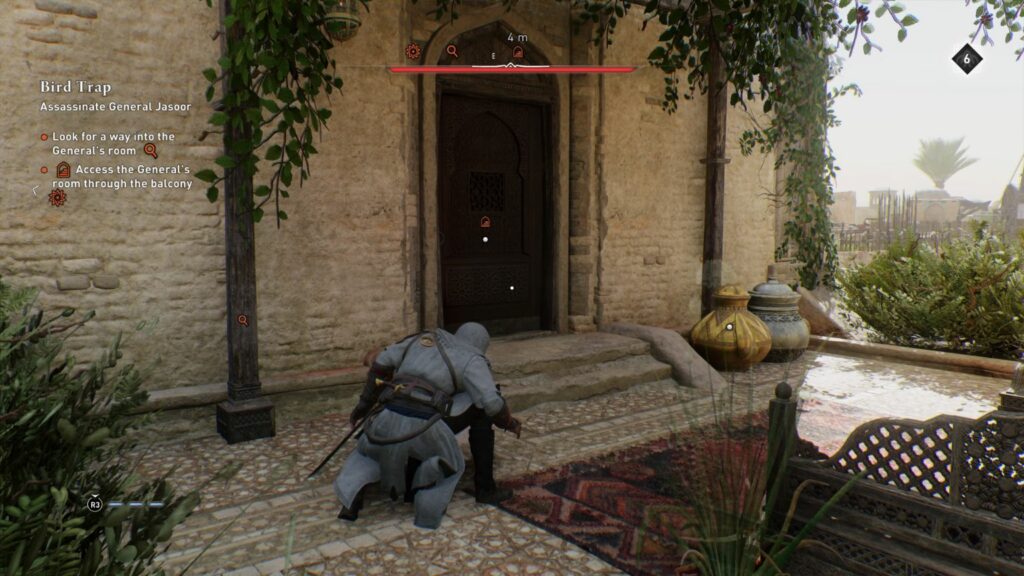 Assassinate General Jasoor
You will see General Jasoor inside with some guards. You can kill him using focus assassination.
The quest ends here.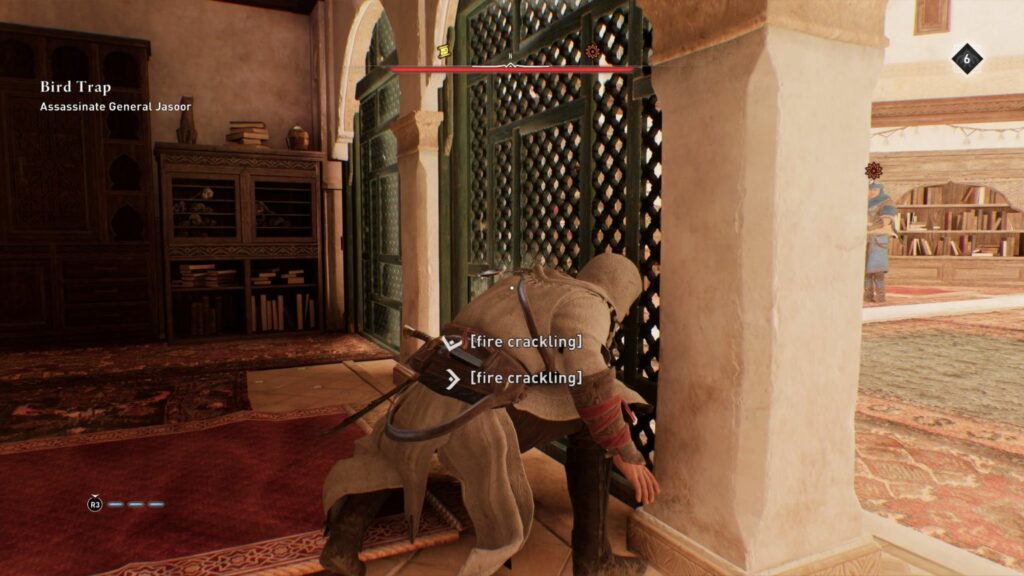 ---
Related posts:
Assassin's Creed Mirage: The Hunt Walkthrough