The Raptor And The Demon is a main quest in Assassin's Creed Mirage.
Your objective is to find the Order members meeting at the Officers' Club.
Here's a walkthrough and guide of The Raptor And The Demon in AC Mirage.
Find the Order members
First off, head to the Officers' Club as shown in the map below.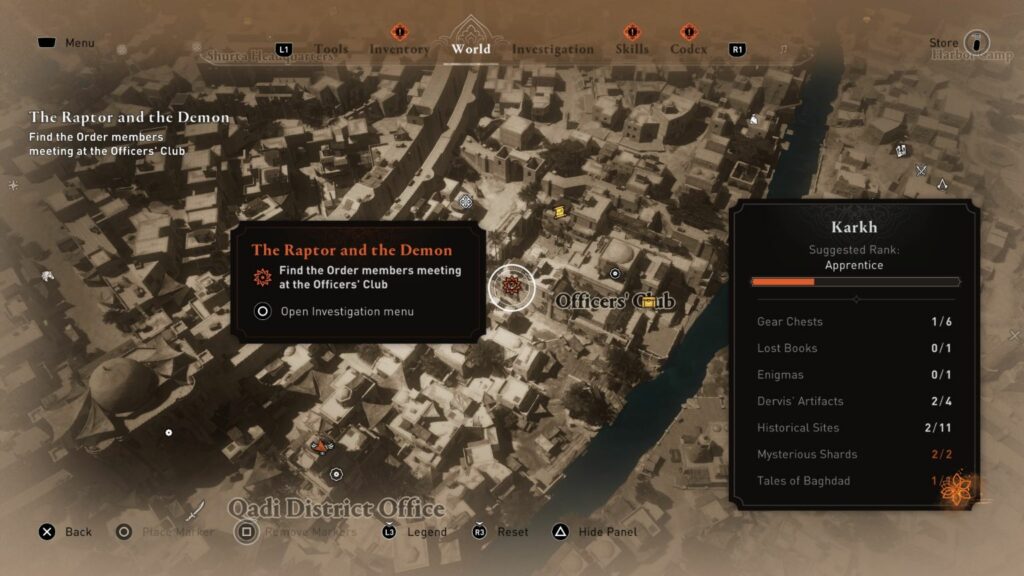 Use Enkidu when you're there to look for a spot to get in.
You'll see some guards at the rooftop. You can take them out using focus assassination.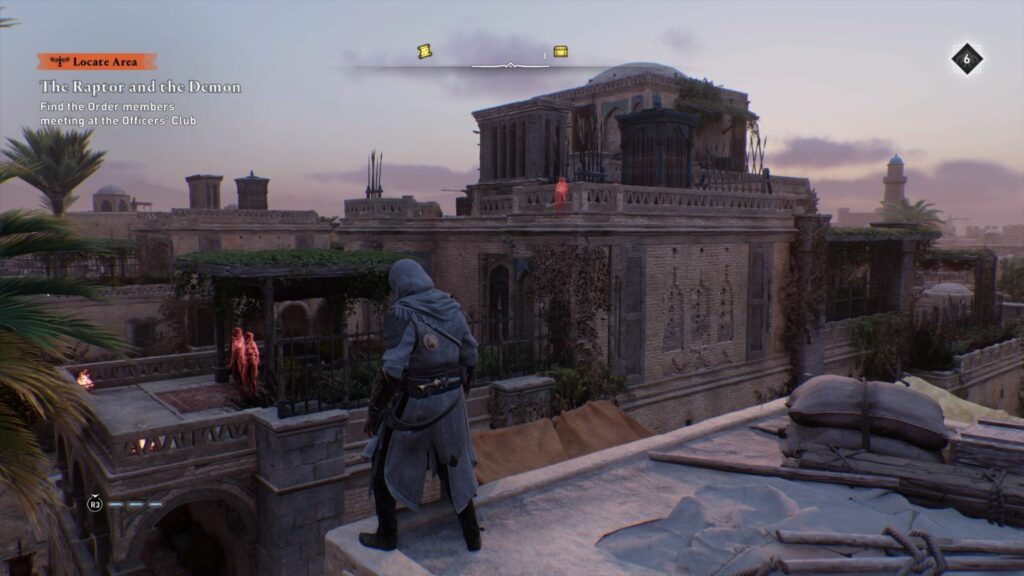 Continue to clear the guards quietly.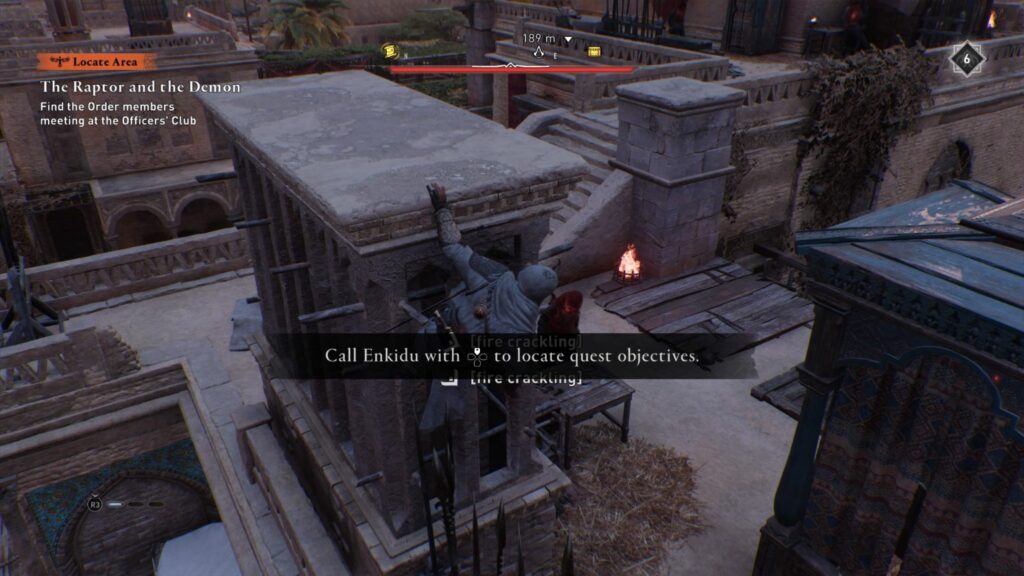 You can use the booth to hide and kill.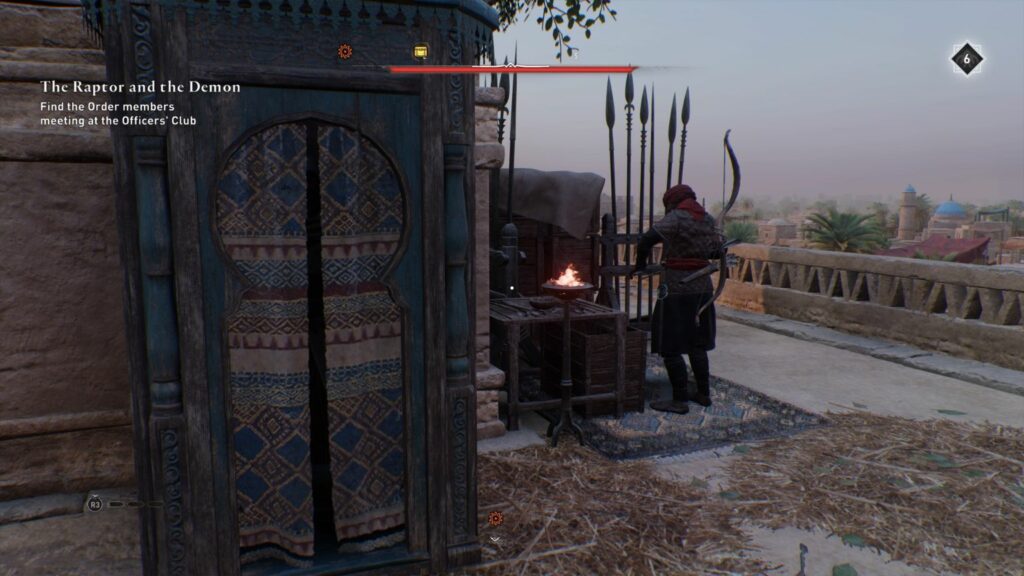 Make your way down to the door and assassinate the guard below.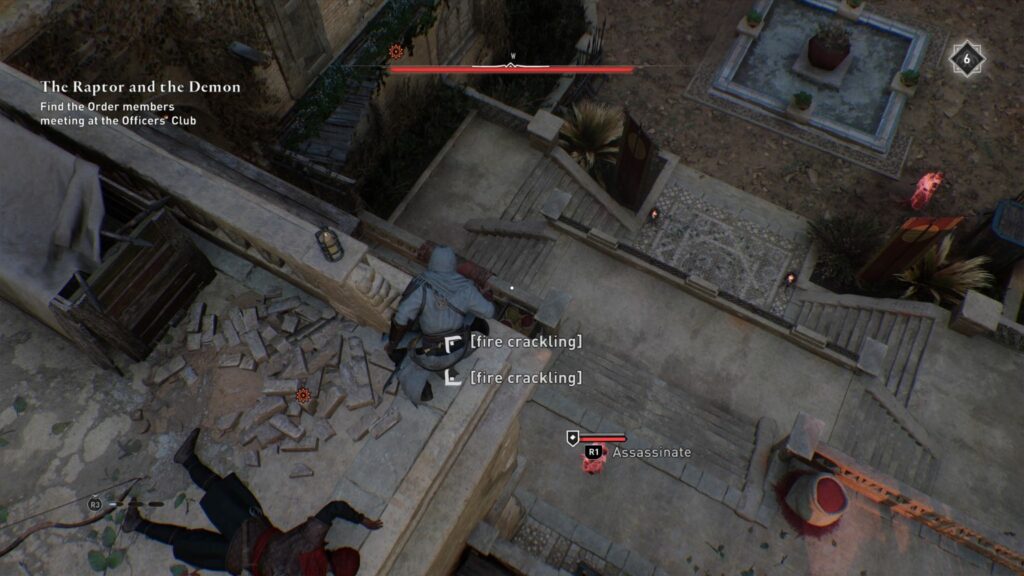 You'll notice that the door is locked.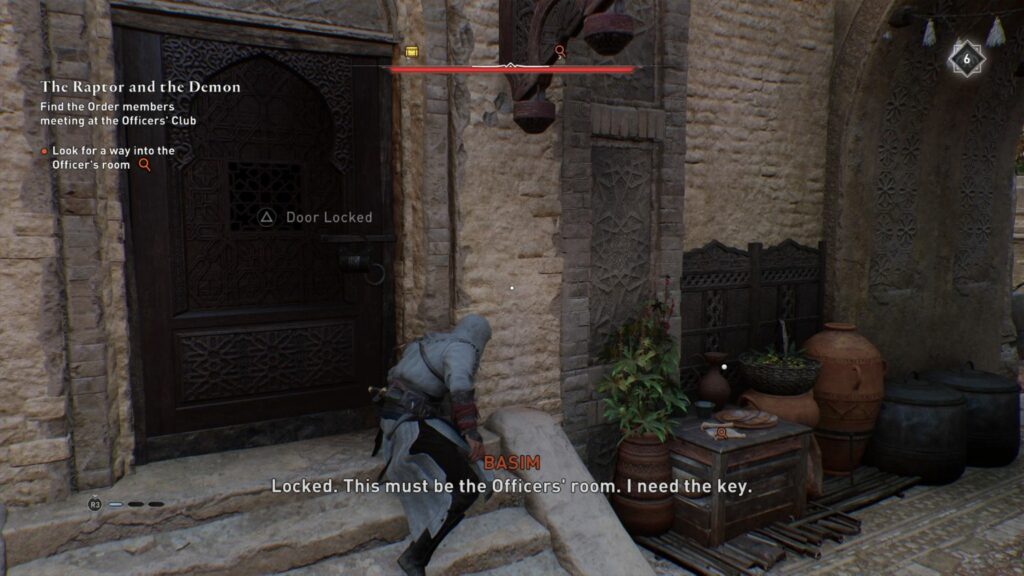 Look for a way into the Officers' room
You'll now need to find a key. There's a clue which says that the key is kept at the eastern balcony.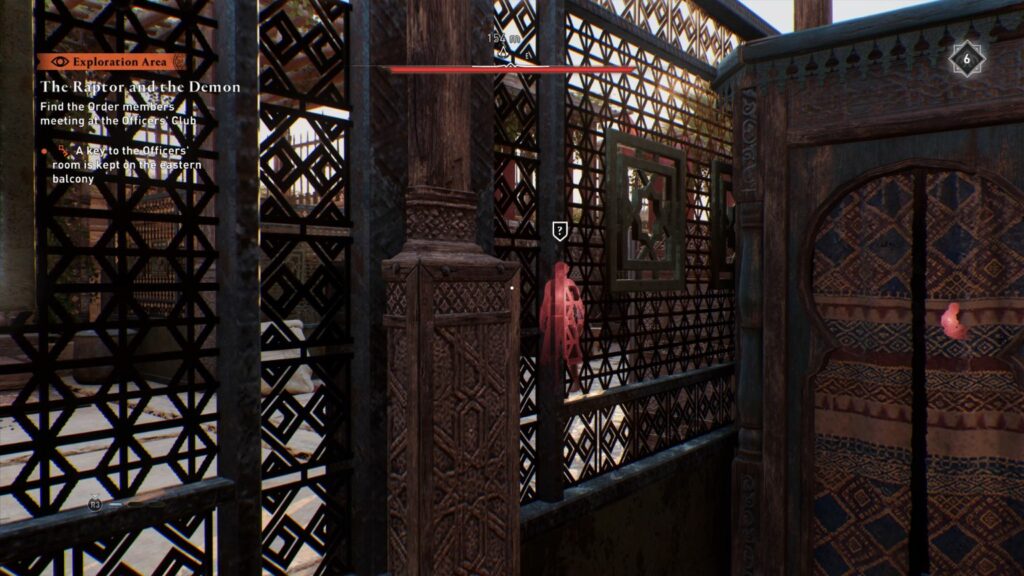 Go to the eastern balcony and kill the guard. Take the key.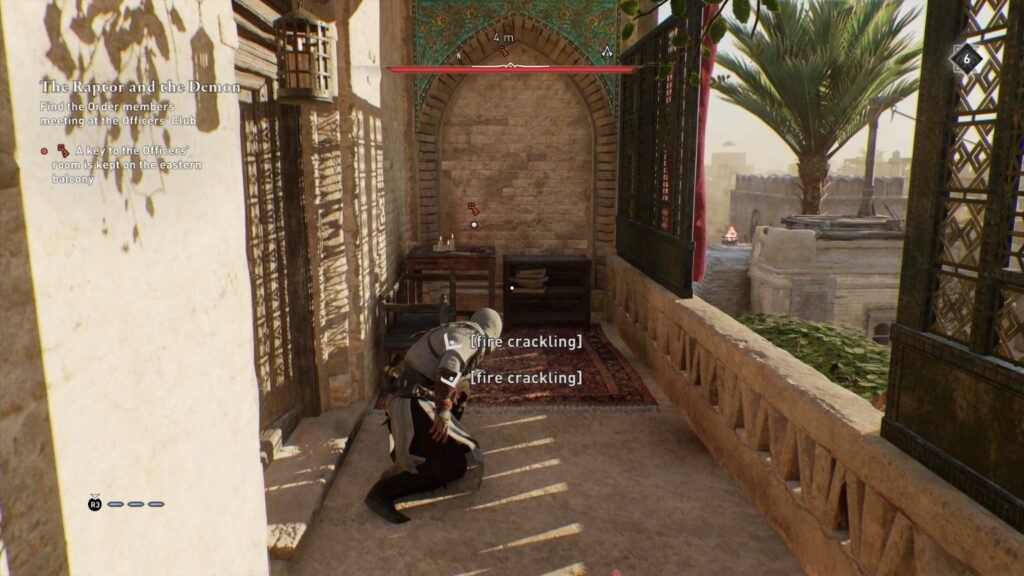 Access the Officers' room
Go back to the locked door and enter the room.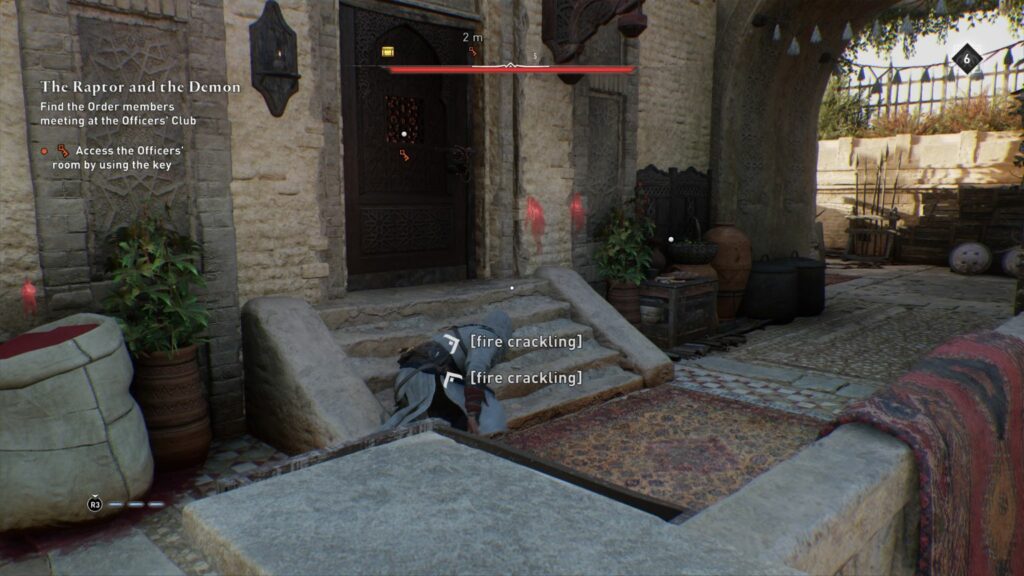 Escape the Officers' Club
After the cutscene, escape from the area and the quest ends here.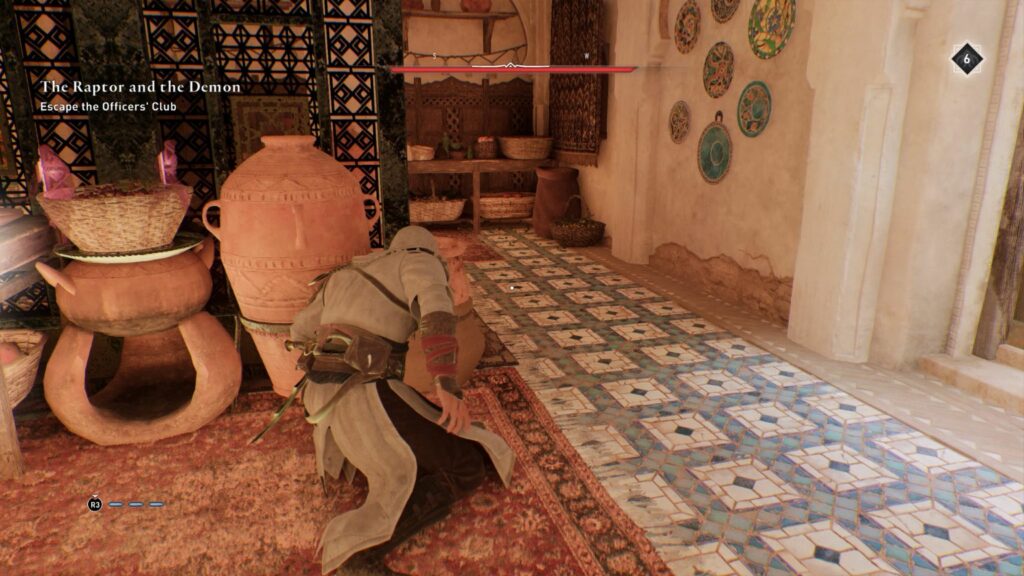 ---
Related posts:
AC Mirage: Mysterious Shards Location In Harbiyah