A Faceless Feather is a main quest available in Assassin's Creed Mirage.
Your objective is to debrief with Rebekah and go to the Bazaar.
Here's a walkthrough and guide of A Faceless Feather in AC Mirage.
Debrief with Rebekah
To begin, go back to the Bureau in Karkh to meet Rebekah and Roshan for debriefing.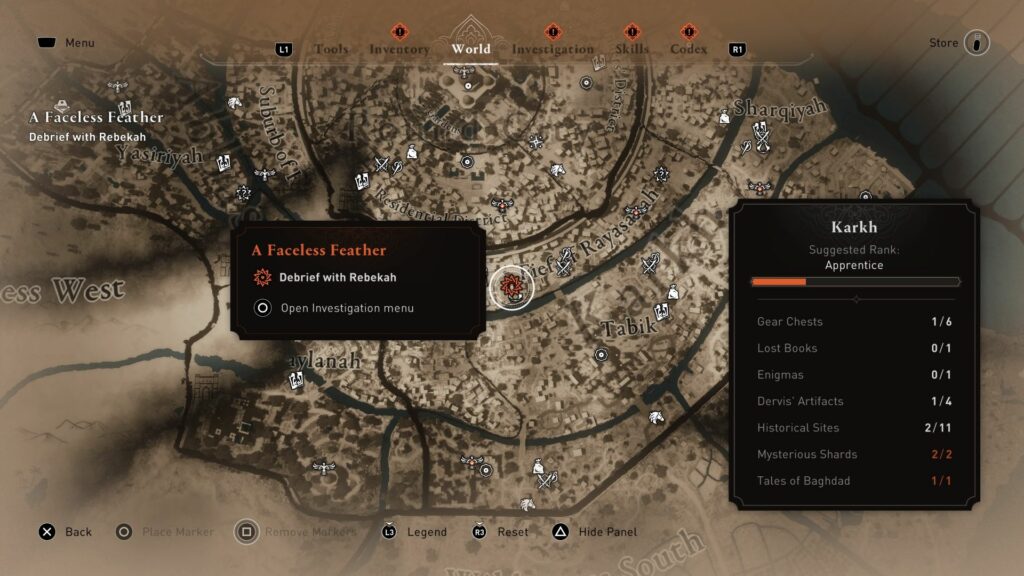 Enter the Bureau.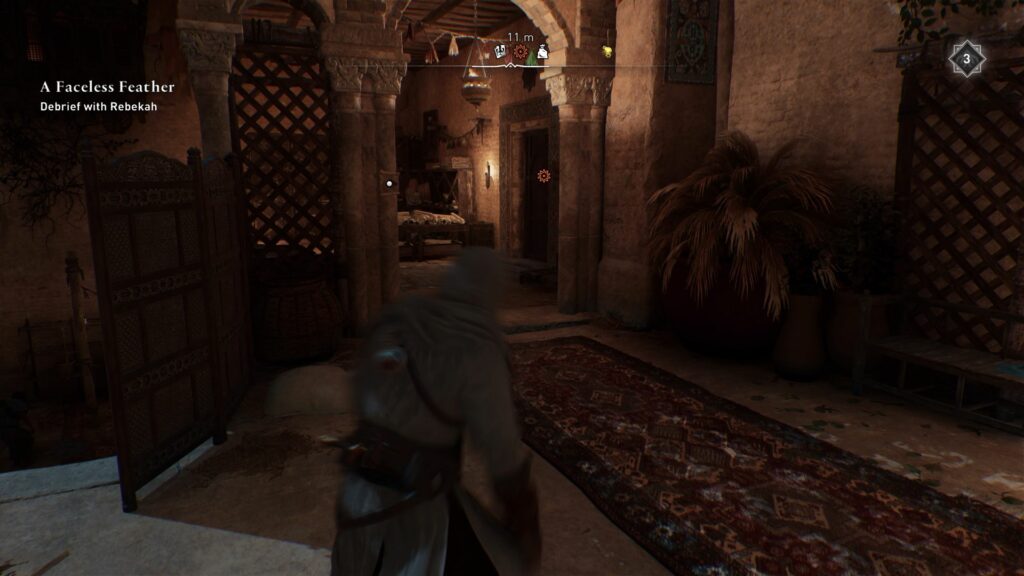 Meet Roshan near the Bazaar
Then, head to the Bazaar. The location is shown in the map below, marked by the quest symbol.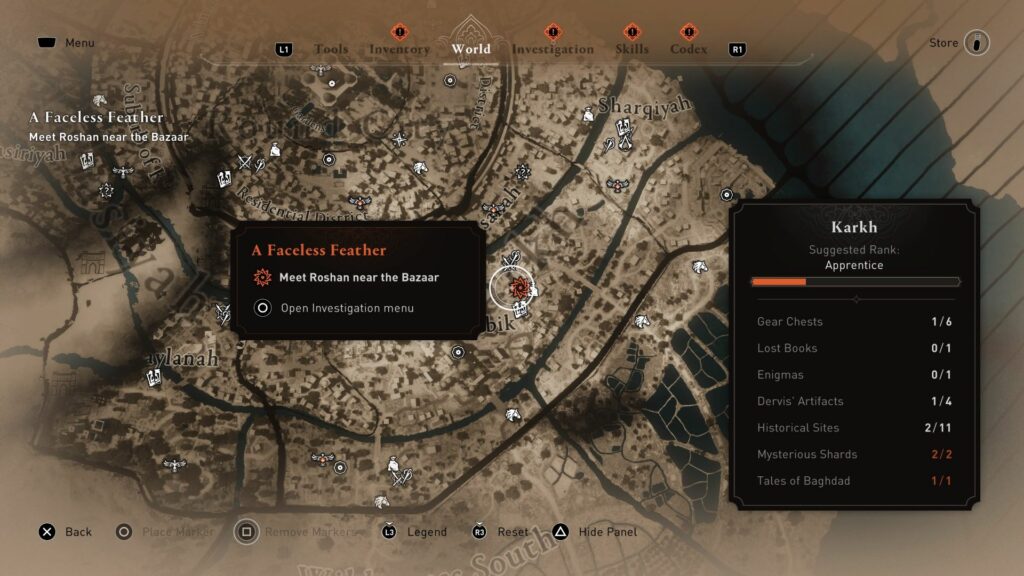 You'll see her waiting at the rooftop of a nearby building. Talk to her.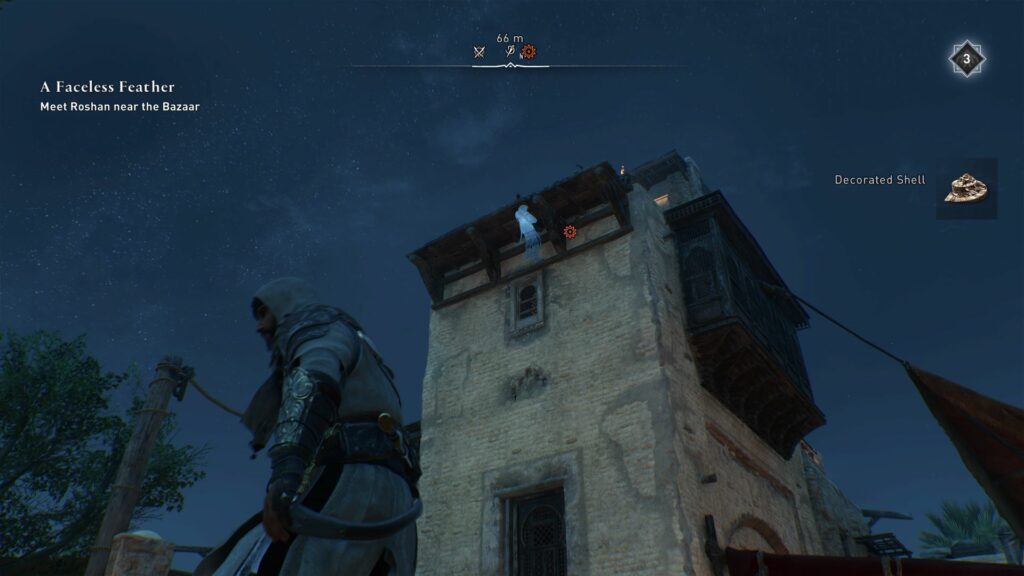 Your next mission is to assassinate the Treasurer. The quest ends here.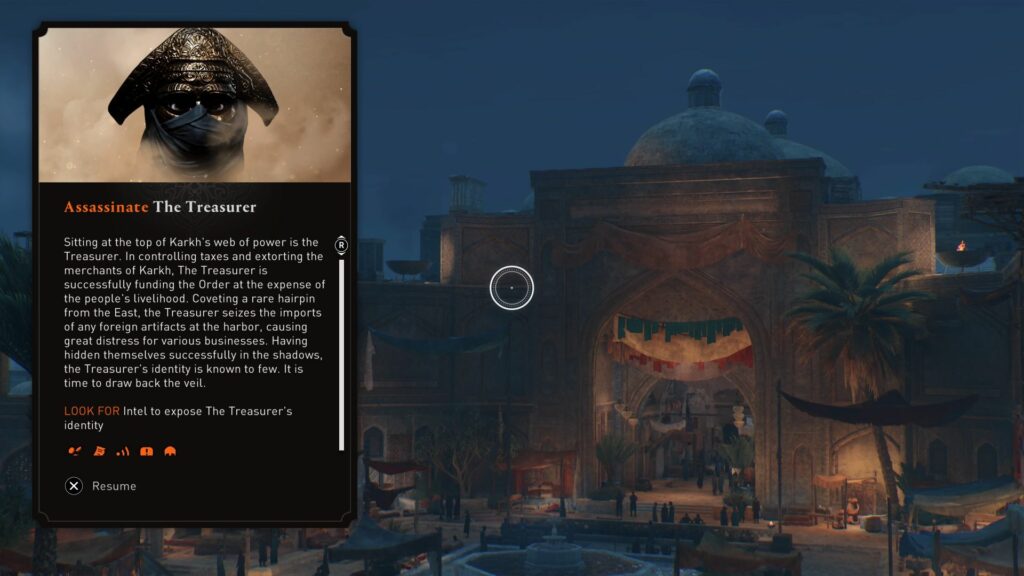 ---
Related posts:
Assassin's Creed Mirage: The Toll Of Greed Walkthrough