The Toll of Greed is a brief main quest in Assassin's Creed Mirage.
Your objective is to investigate the Tax Collector's mansion.
Here's a walkthrough and guide of The Toll of Greed in AC Mirage.
Investigate the Tax Collector's mansion
After assassinating the Tax Collector, use eagle vision and look for notes in his room. You'll find one near him.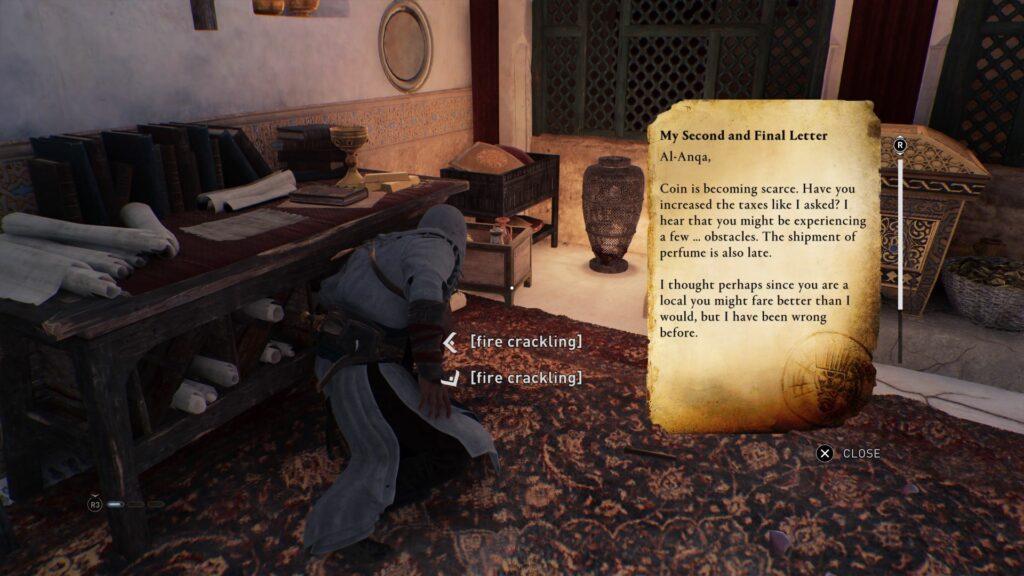 Go downstairs to find the other note to try and identify who the Order member is.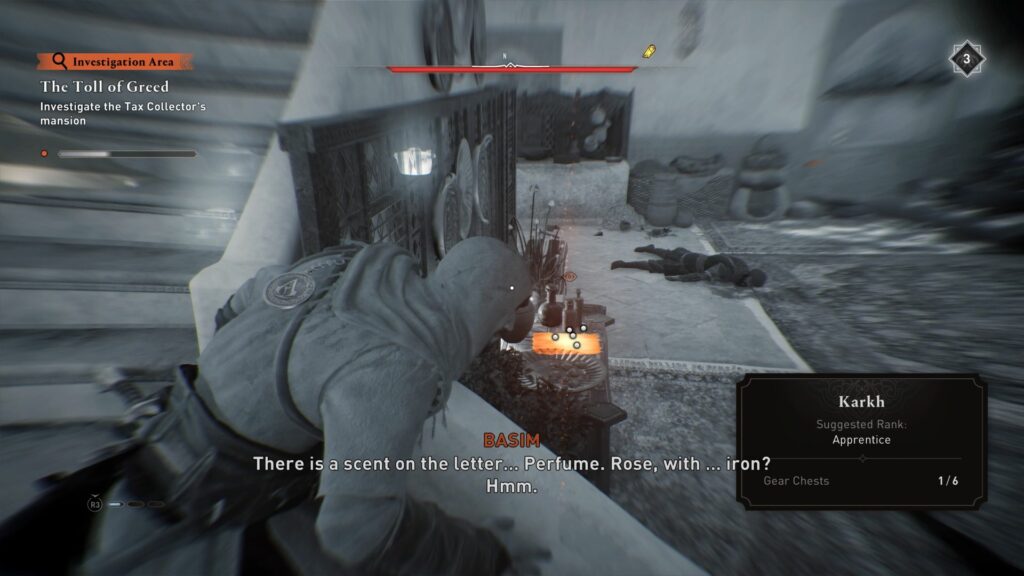 The last one is outside the room and near the front of the compound where a big guard stands.
You will find the note on the table on the side.
The quest ends here.
---
Related posts:
AC Mirage: Of Toil And Taxes Walkthrough & Guide