Ambush In The Temple is a side quest in Assassin's Creed Origins in Yamu.
Your task is to meet up with your old friend who is a priest at the Temple of Sekhmet.
Here's a walkthrough of Ambush In The Temple in AC Origins.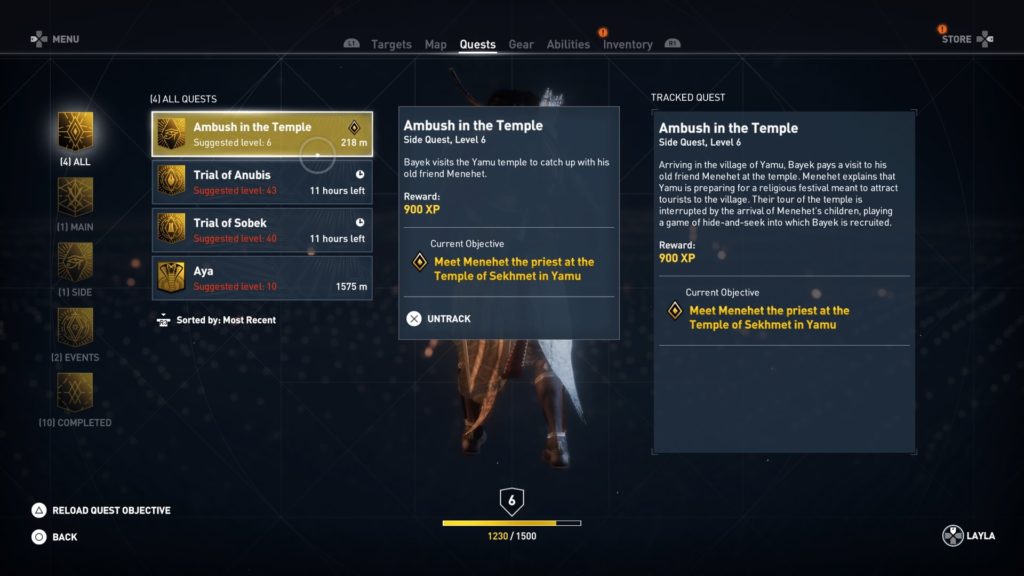 Recommended level for this quest: level 6
Summary of Ambush In The Temple
1. Meet Menehet
2. Find Menehet's children
3. Speak to him
Meet Menehet
Your first objective is to look for Menehet at the Temple of Sekhmet.
The exact location is shown in the map below.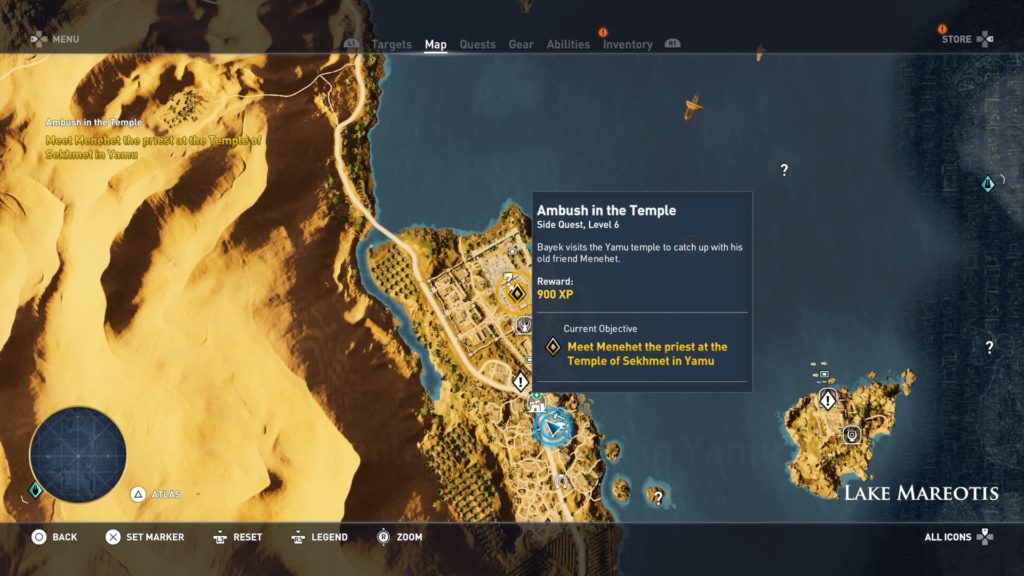 You will see this man with the leopard clothing. Talk to him.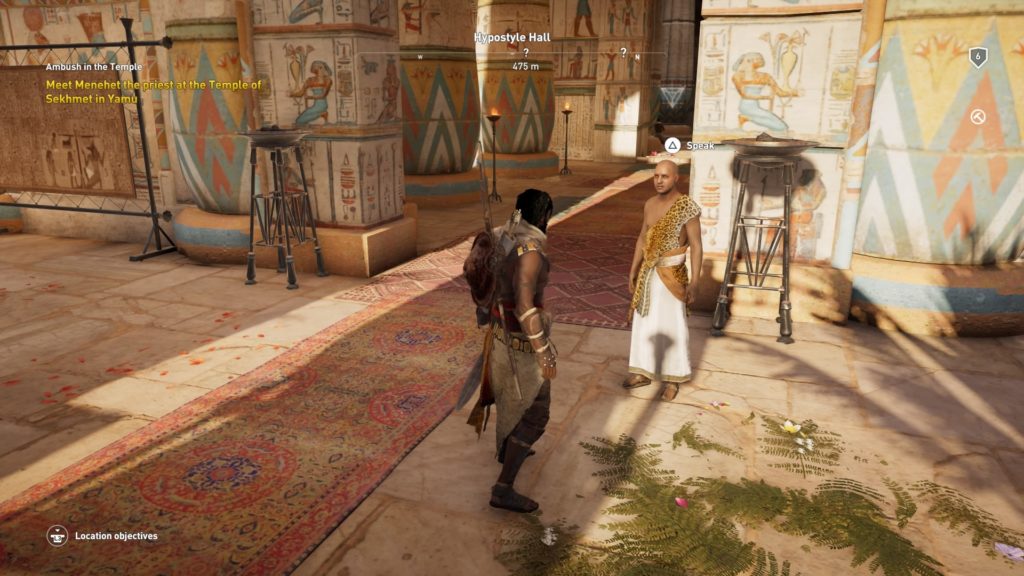 He will then offer to give you a tour of the place. Speak to him again.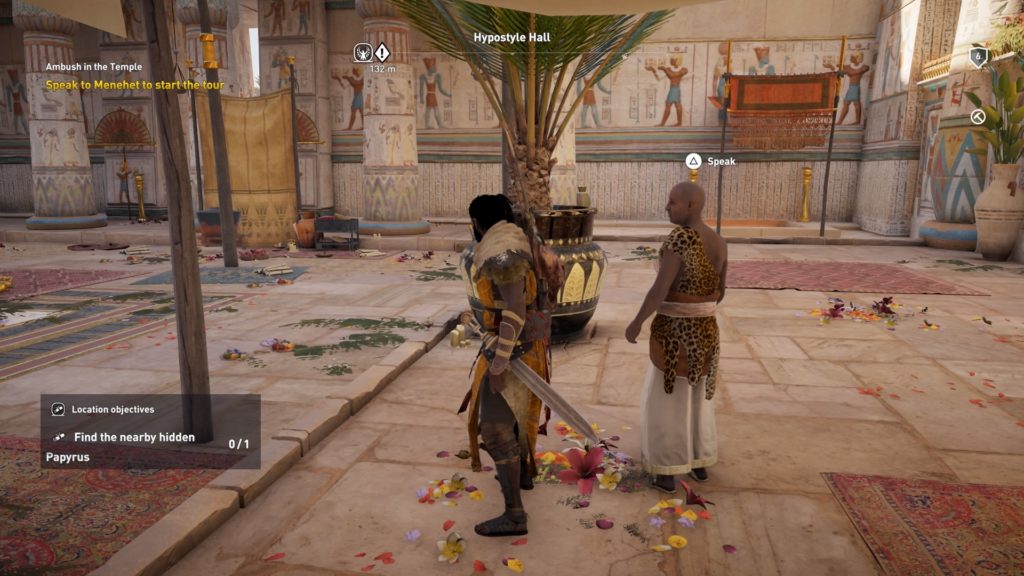 Follow Menehet into the temple
Just walk with him for awhile until the cutscene loads.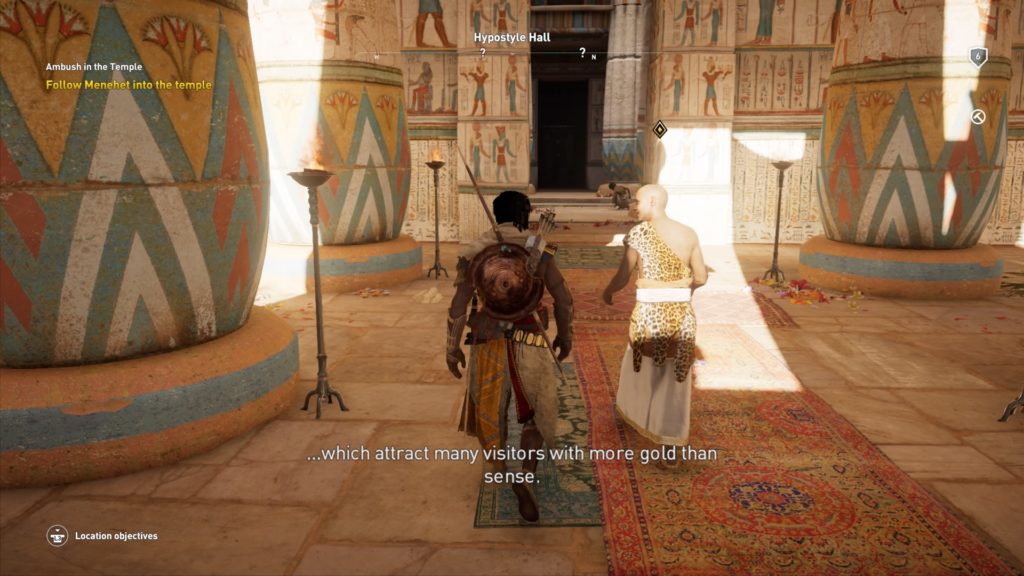 Find Menehet's children
His children will play hide and seek with you.
You need to find Soris, Hasina, Nailah and Keba.
The easiest way is to use Senu to pinpoint all of their locations.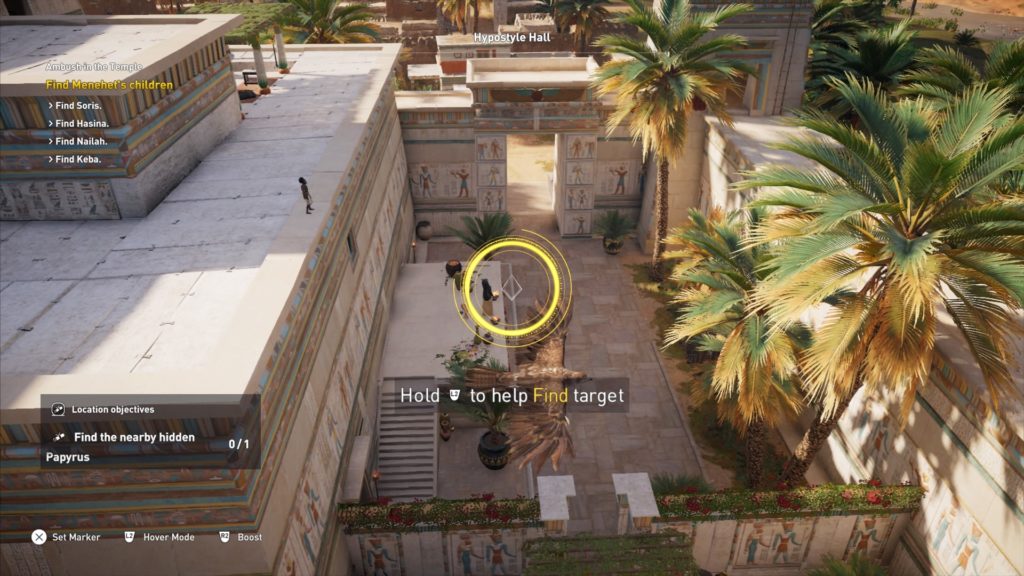 One of them is hiding right behind the pillar in Hypostyle Hall.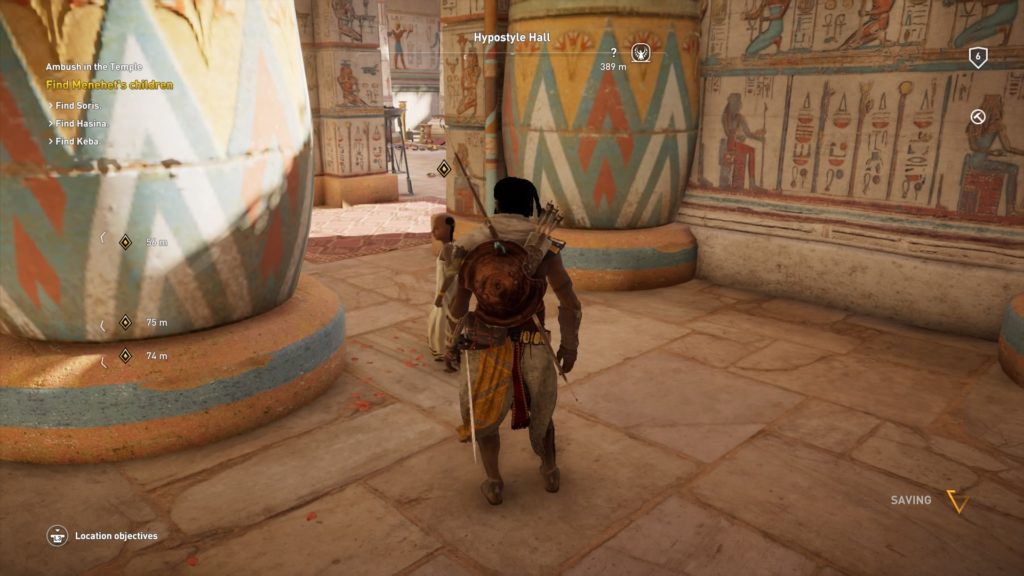 Another is in the well. Jump into the well and help him escape.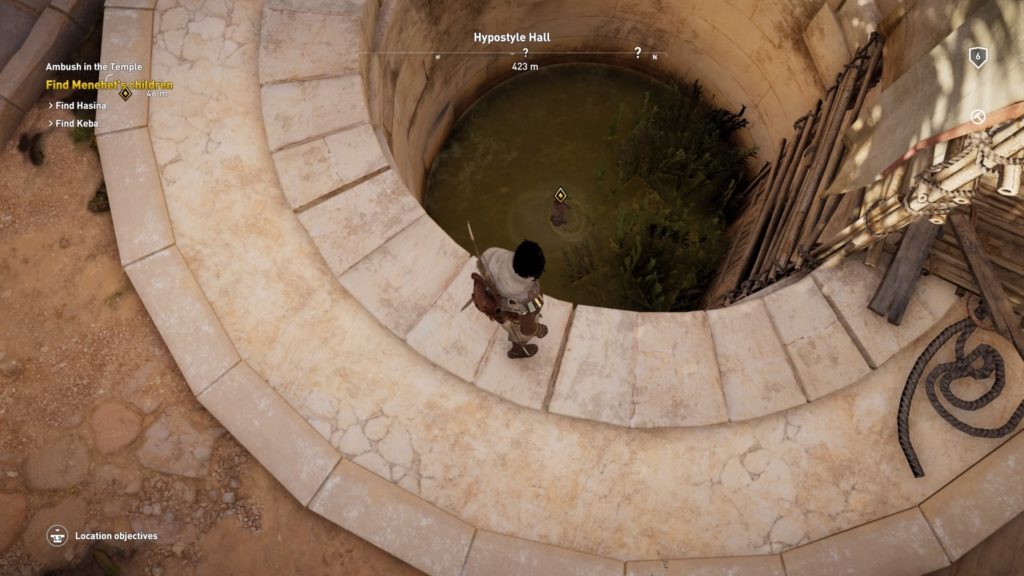 Destroy the weak wall and you'll find a pathway to get out of the well.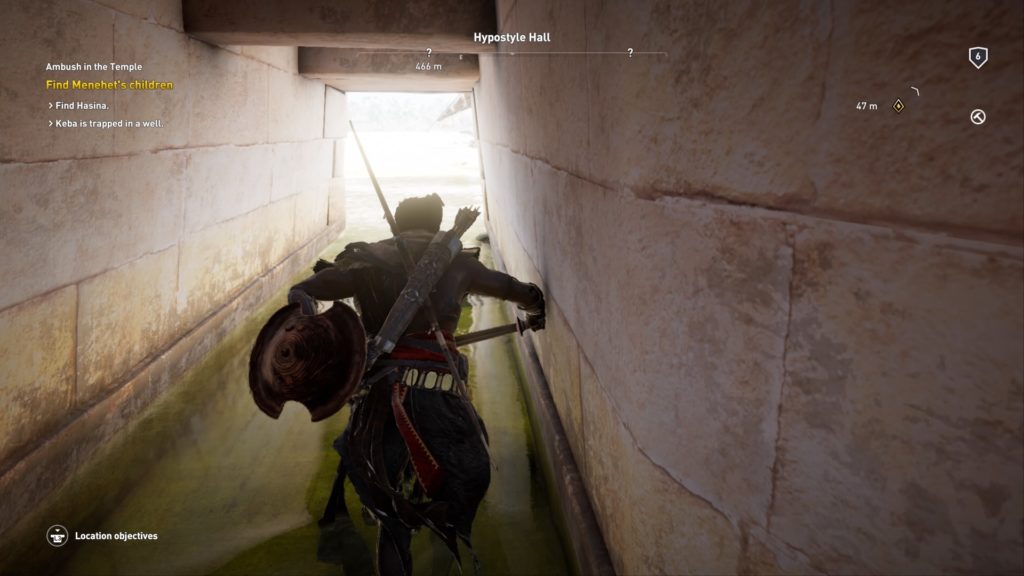 One of his children is at the top of the building.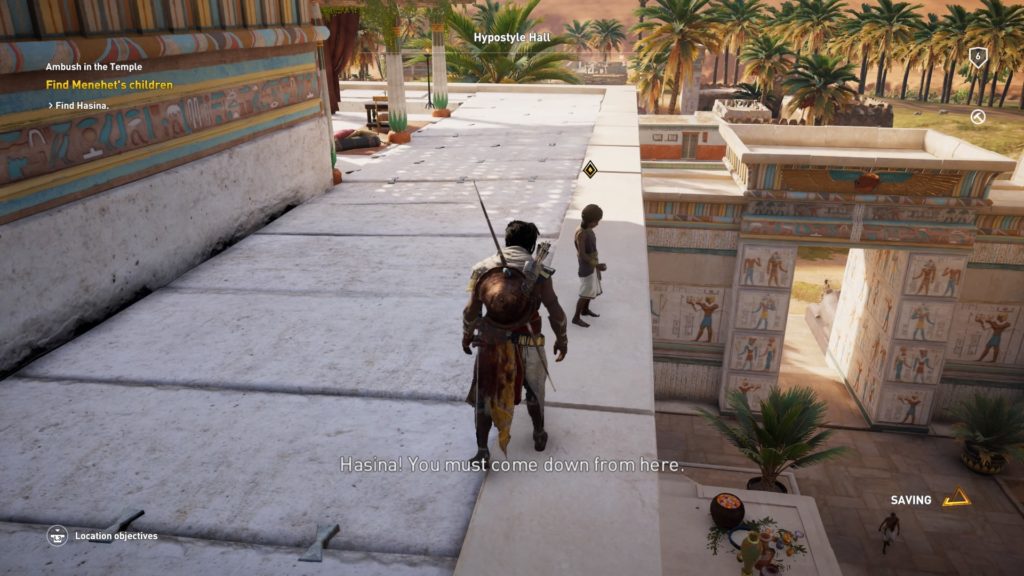 Speak to Menehet
After finding his children, talk to him again.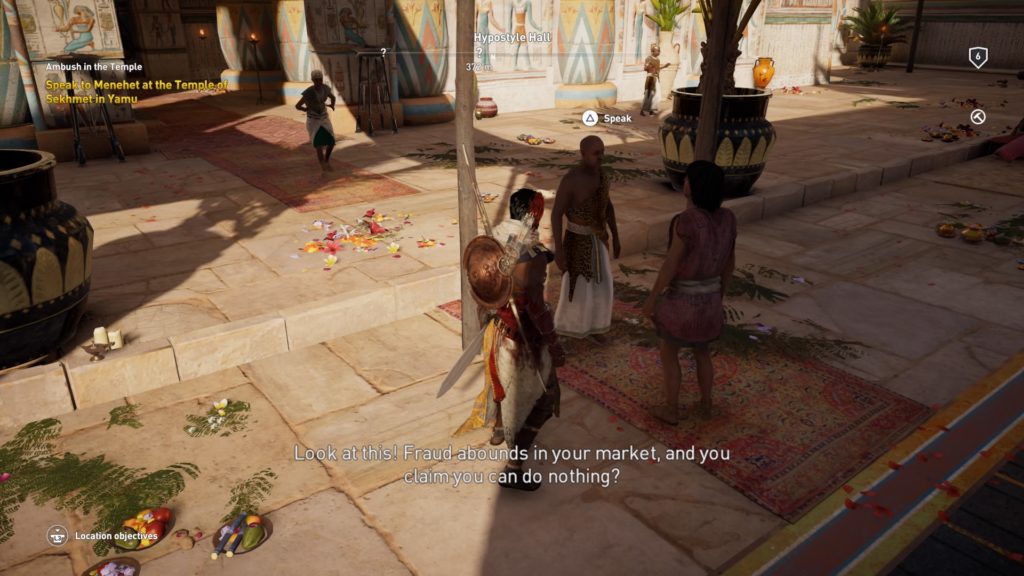 The quest completes here, but you will have unlocked more quests.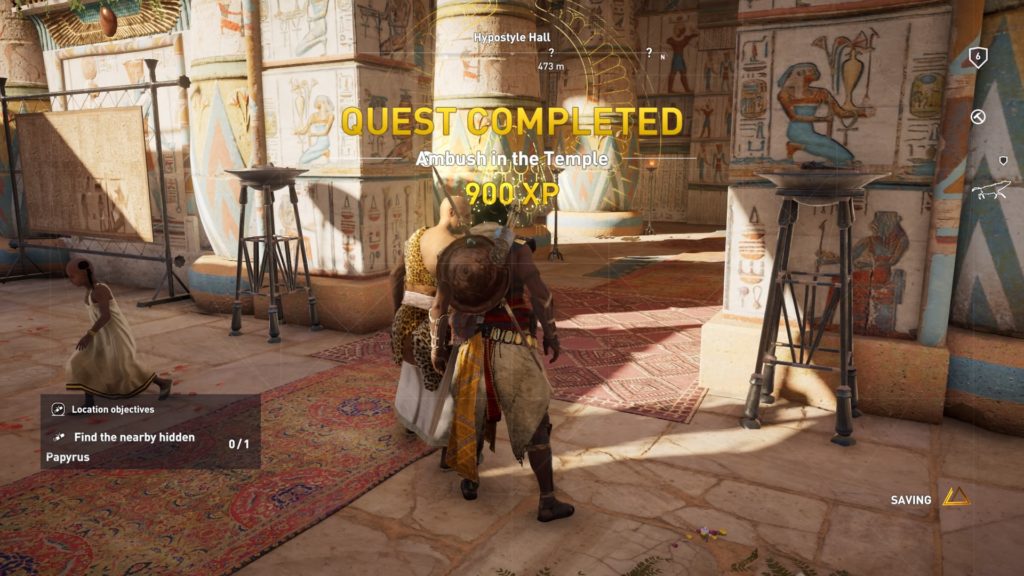 Reward: 900 XP