To Catch A Demon is a main quest available in Assassin's Creed Mirage.
Your objective is to find Admiral Nadir and assassinate him.
Here's a walkthrough and guide of To Catch A Demon in AC Mirage.
Investigate Sharqiyah Harbor
First of all, head to Sharqiyah Harbor. The exact location is shown in the map below, marked by the quest symbol.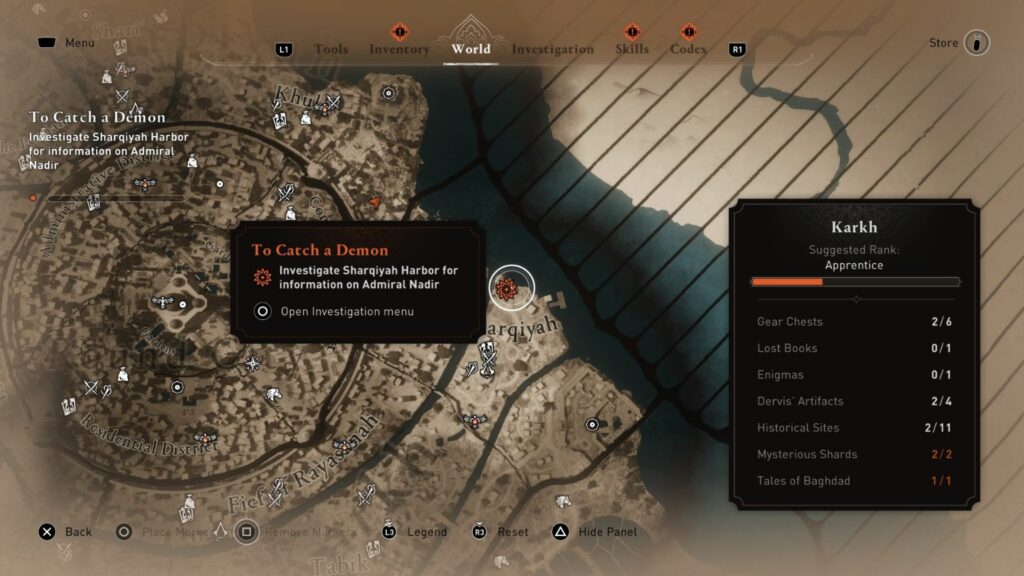 In the area, you'll find a lot of guards.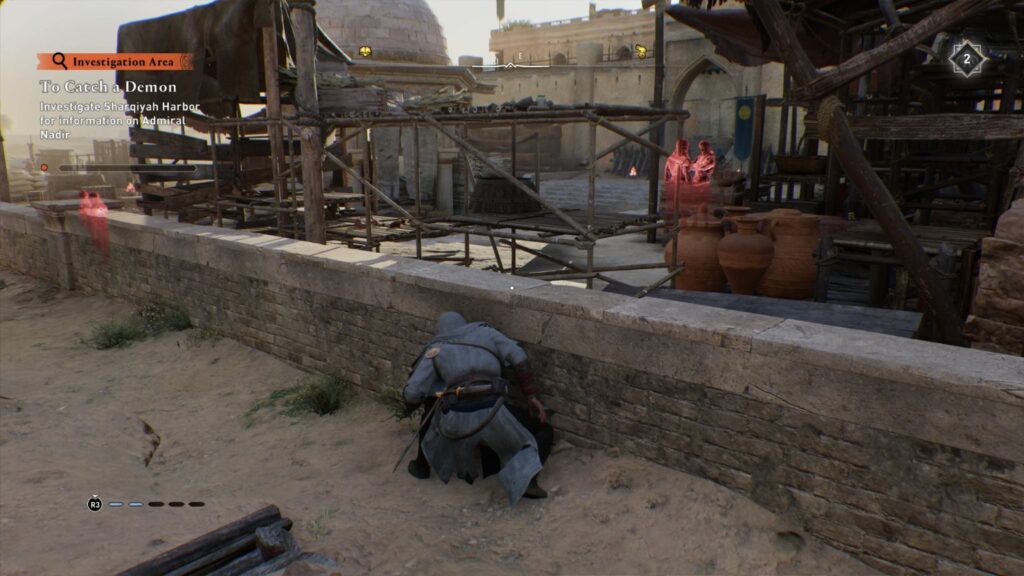 You can pay the mercenaries to attack the guards to make things easier or you can assassinate the guards slowly.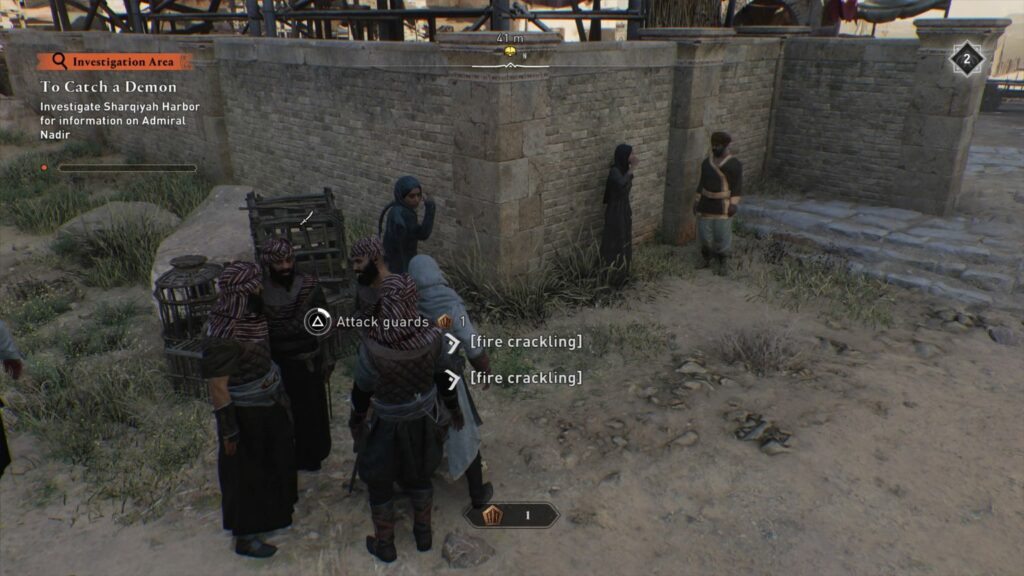 In any case, you will need to enter the tent to look for a note.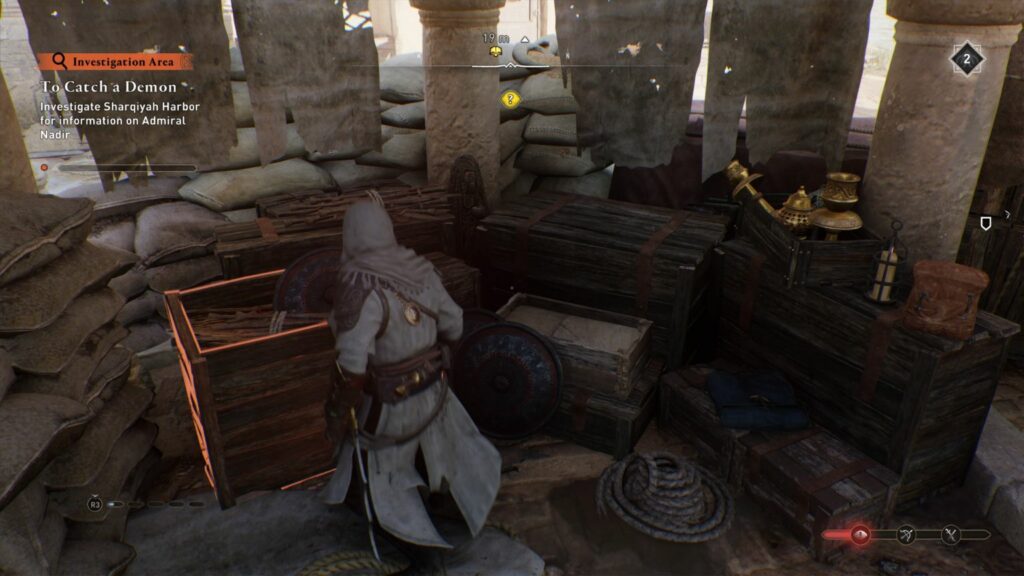 Then, look for a cage, open it and investigate the body.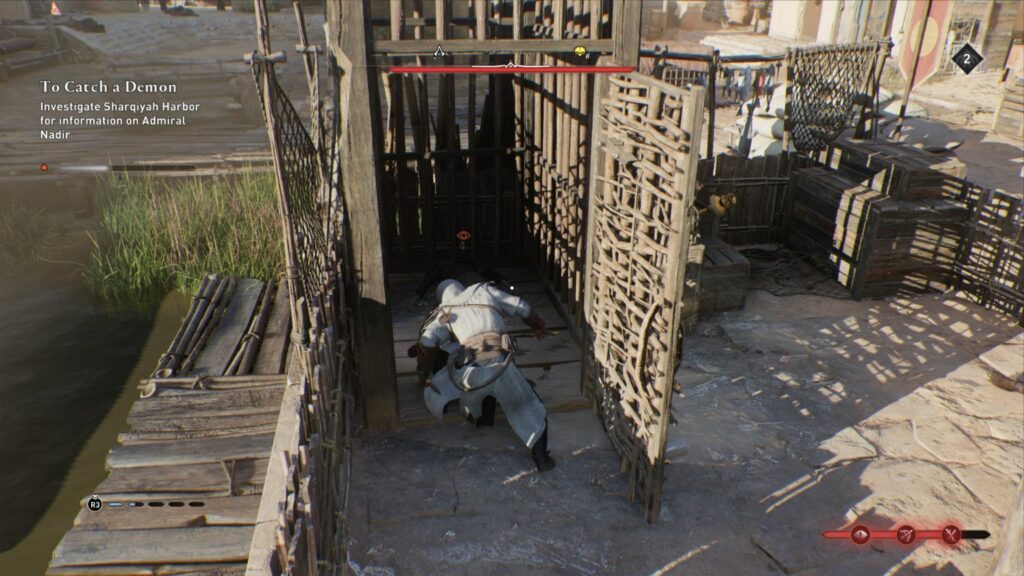 Go to Admiral Nadir's camp
Next, head to Admiral Nadir's camp as marked in the map below.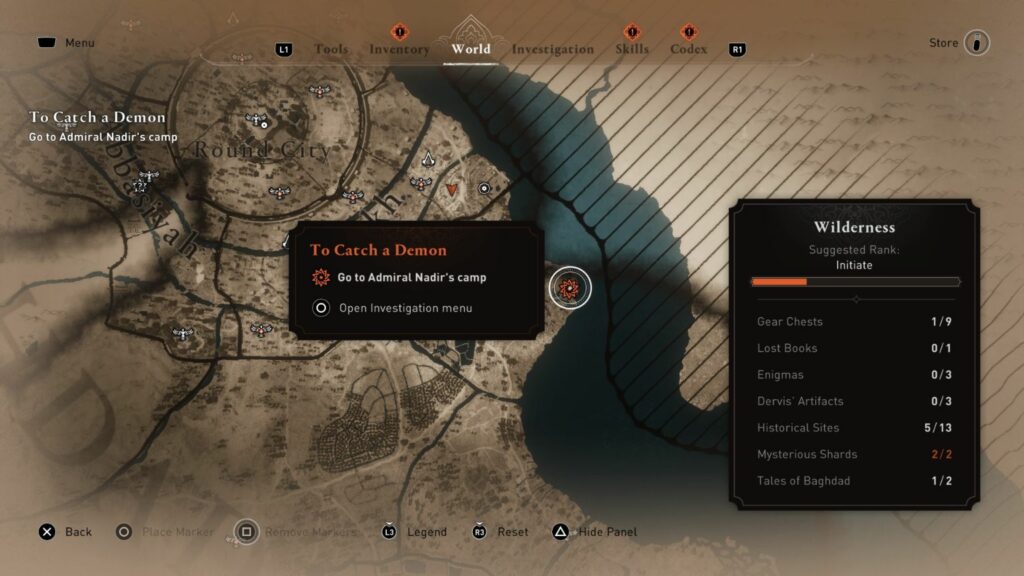 You'll reach the Southern Camp which has even more guards.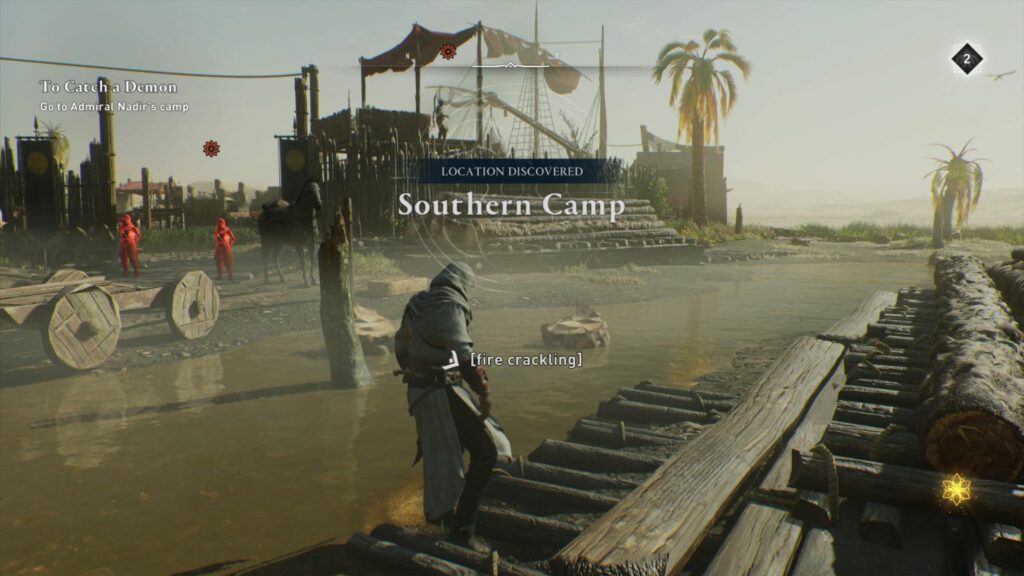 Assassinate Admiral Nadir
You need to find a way to lure Admiral Nadir out first. One way is to go to the right side of the camp and you'll hear a guy talking.
The guy will say that Nadir loves his ships.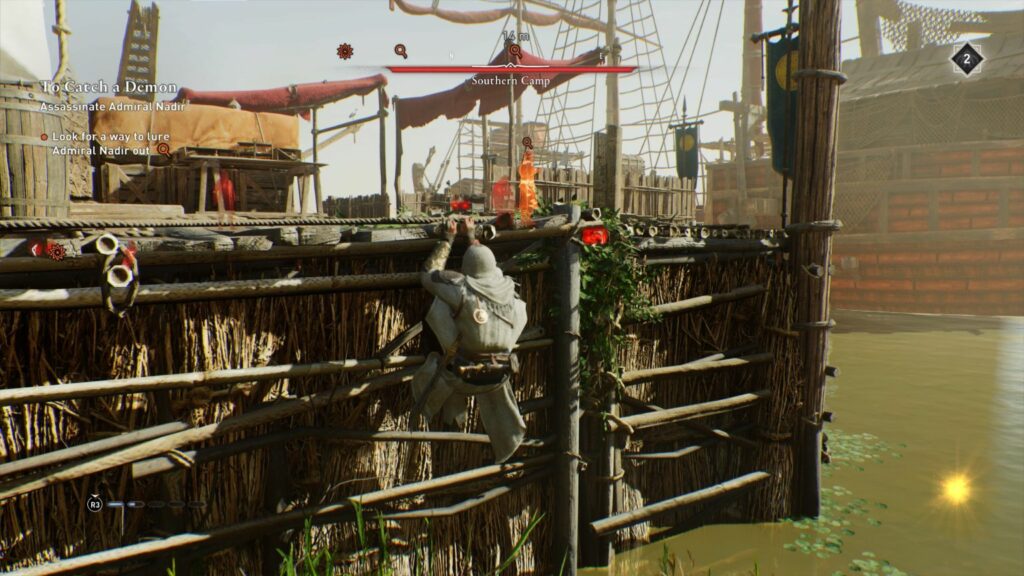 Swim to the ship on the right side and board it. Use a throwing knife on the explosive to burn the ship.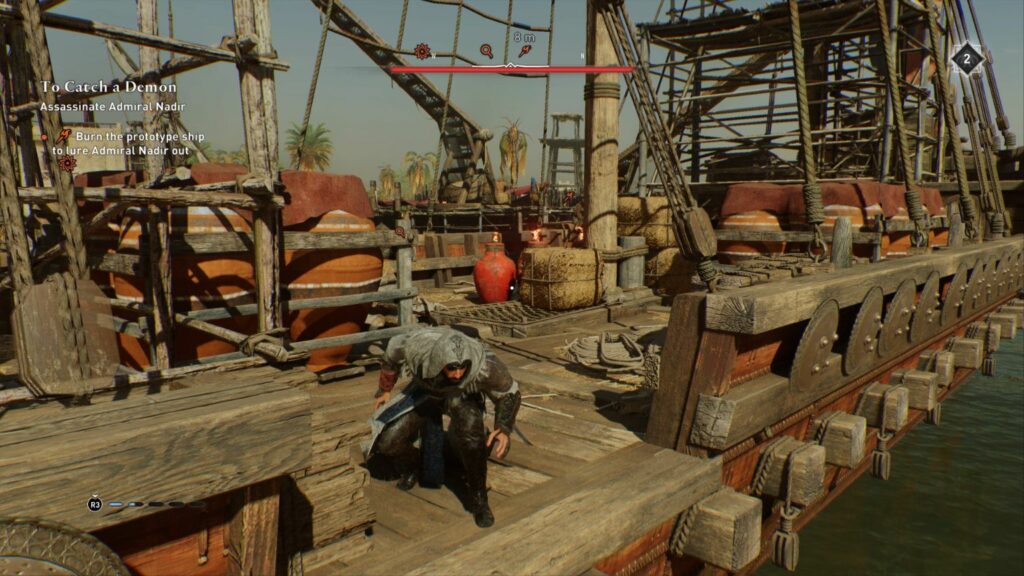 Then, head back to the camp where Admiral Nadir shows up. You can assassinate him easily.
The quest ends here.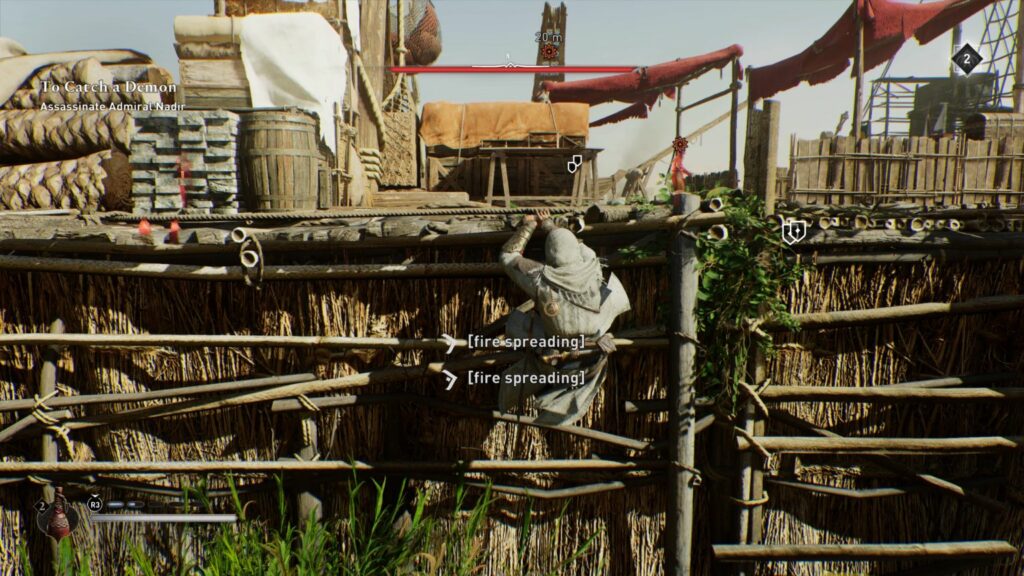 ---
Related posts:
Assassin's Creed Mirage: Bird Trap Walkthrough & Guide