The Fox And The Hunter is a main story quest in Assassin's Creed Mirage.
Your main objective is to investigate Arib to know if she's an Order member.
Here's a walkthrough and guide of The Fox And The Hunter in AC Mirage.
Find Arib
Head to the Round City to find Arib. The location is shown in the map below.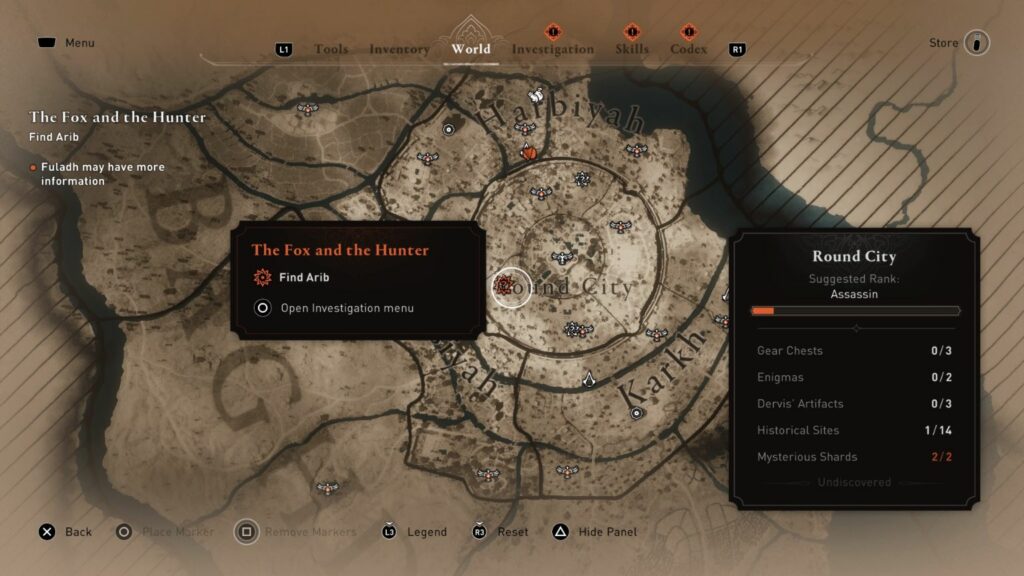 Use Enkidu to pinpoint her exact location.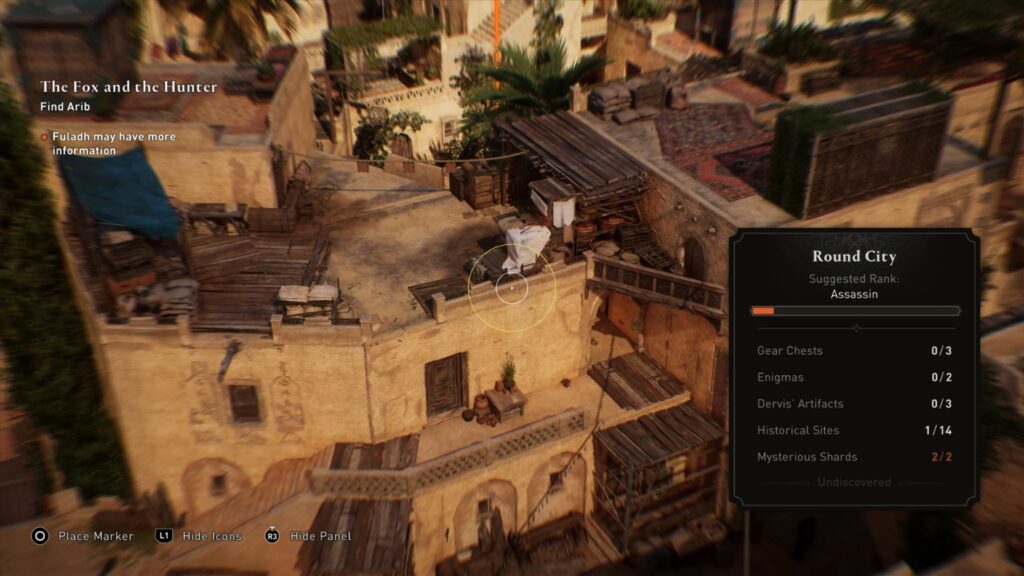 Go to the door and you'll hear a conversation between Arib and her patron.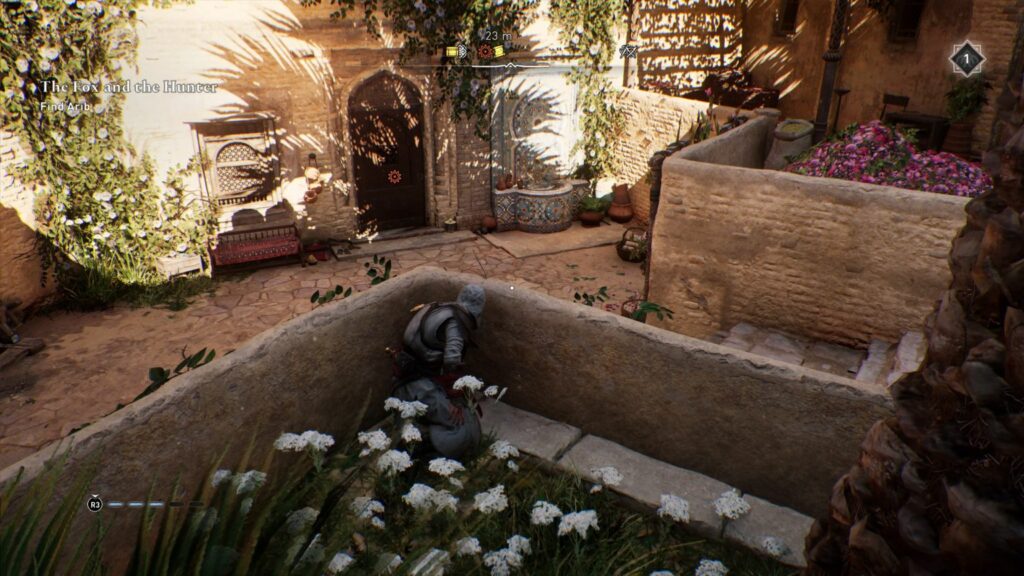 Infiltrate the Postal Bureau
Next, head to the Postal Bureau just north as marked in the map.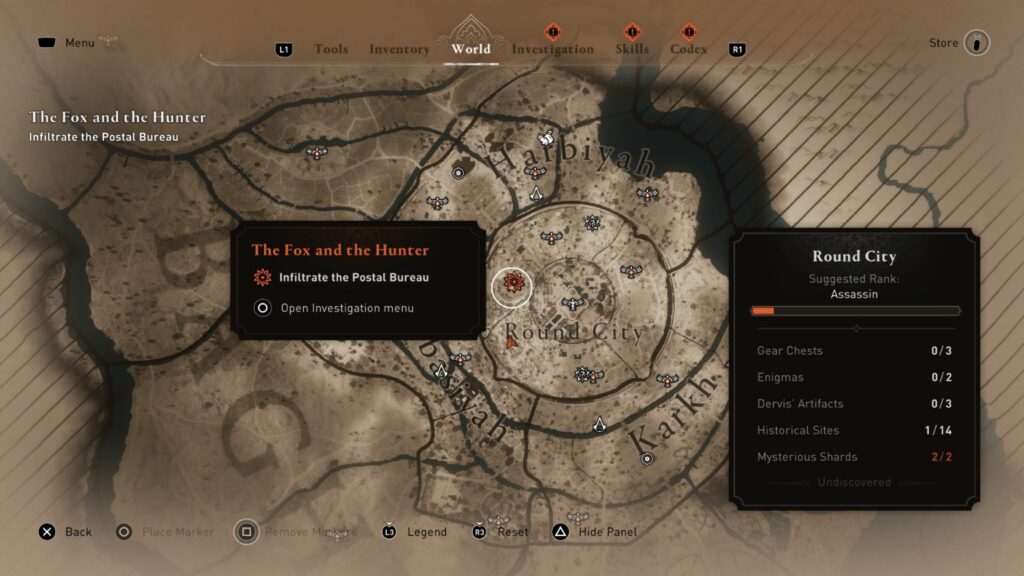 The area will be filled with guards as usual.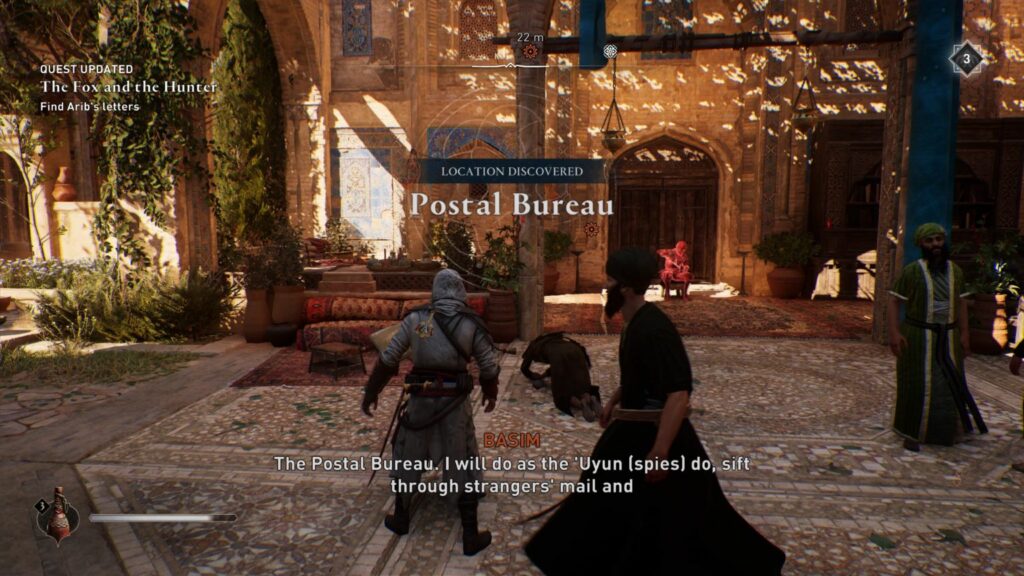 To enter the building, you can climb up to the balcony and assassinate the guards first. You'll see a way in.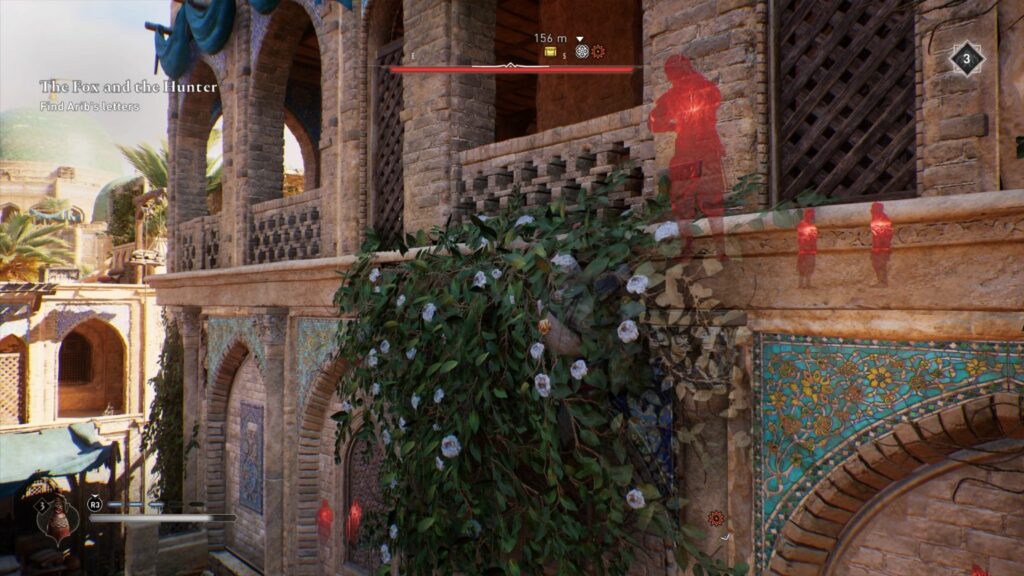 Make your way downstairs and continue to clear the area.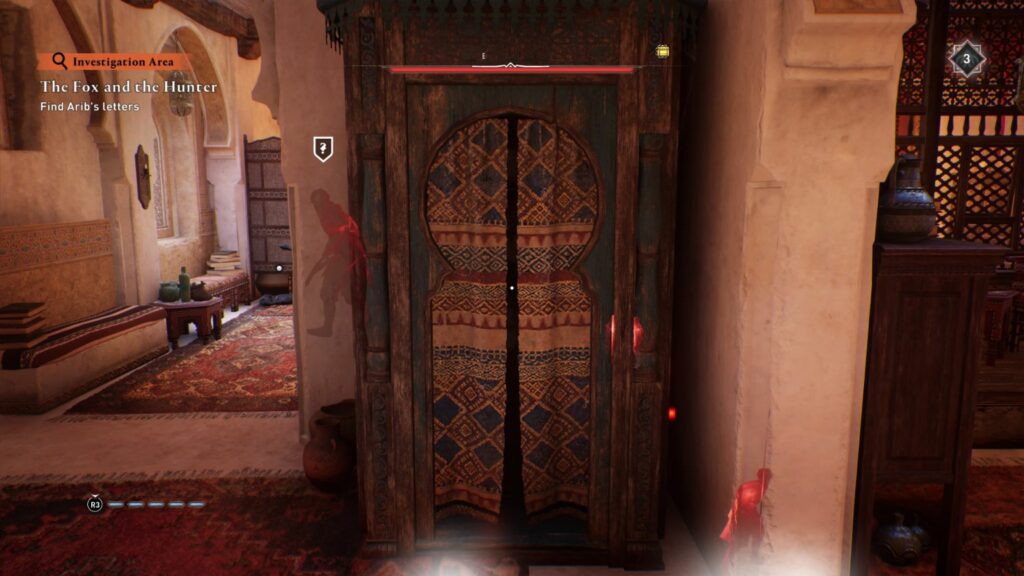 At the ground floor, there will be three guards to eliminate at least.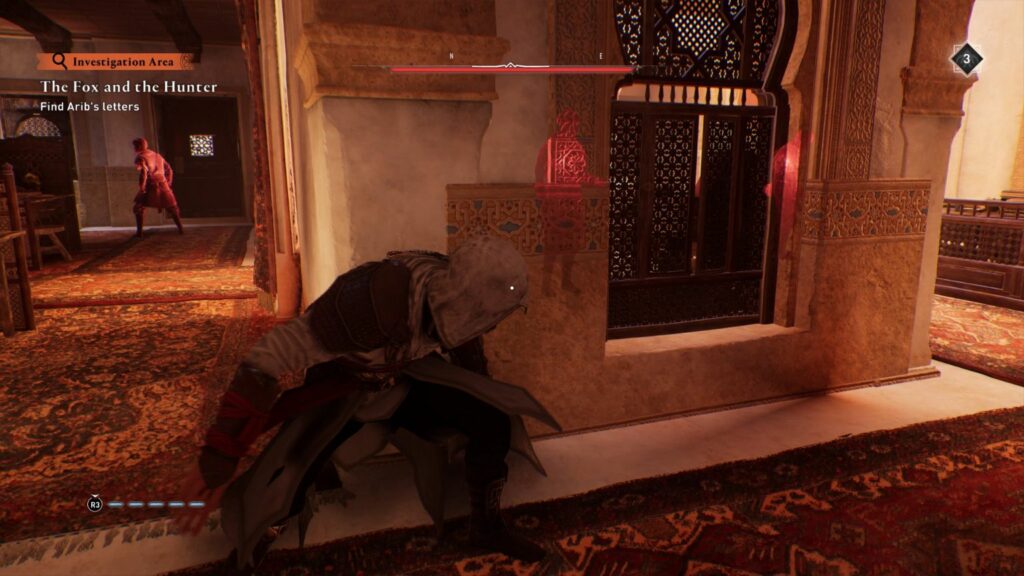 After securing the area, use eagle vision and you'll see all of Arib's letters. Interact with them.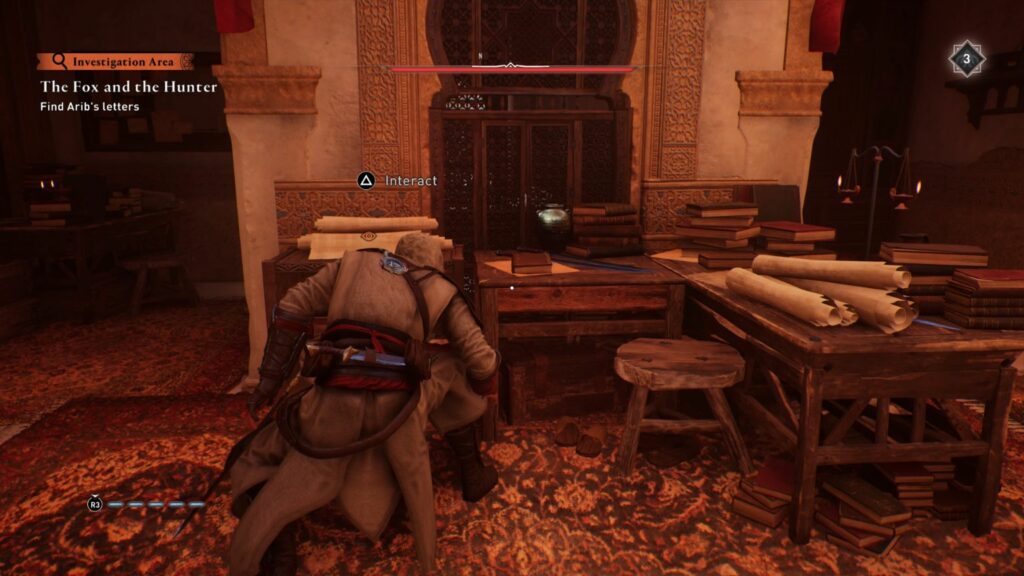 Attend Arib's recital
When you're done, go south to attend Arib's recital. The location is shown in the map below.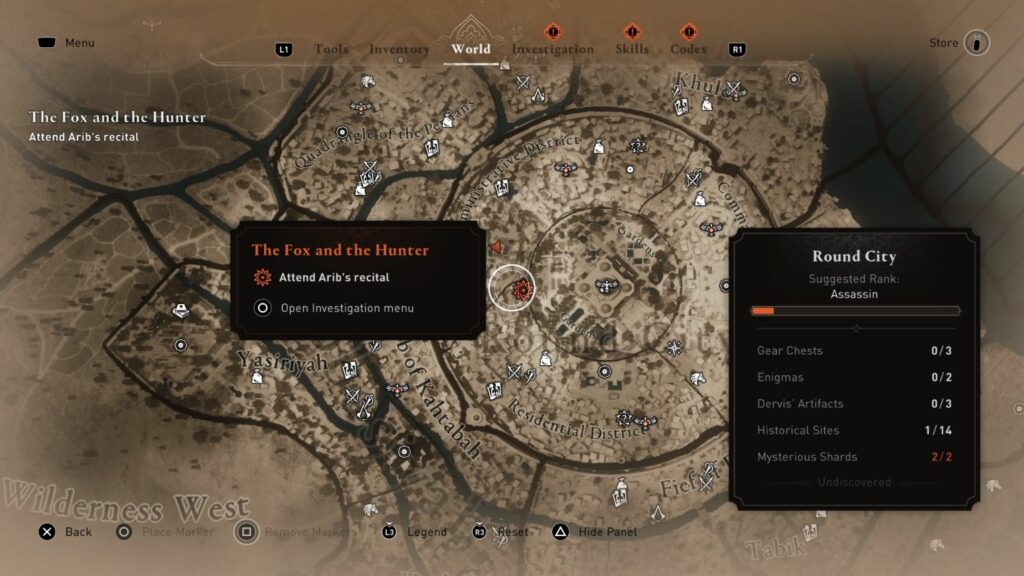 Sit at the bench to listen.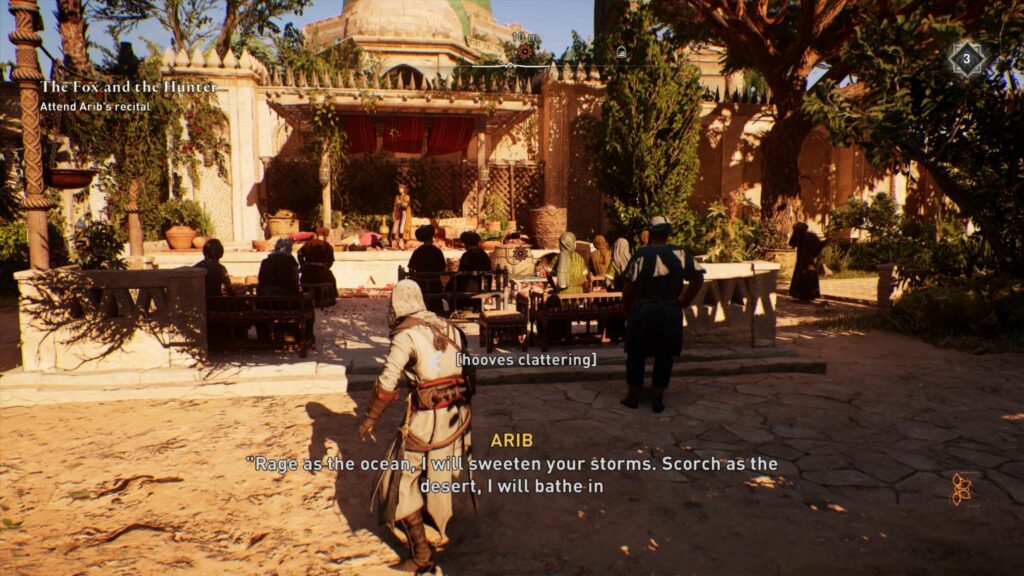 Defeat the thugs
After the cutscene, you'll need to defeat the thugs.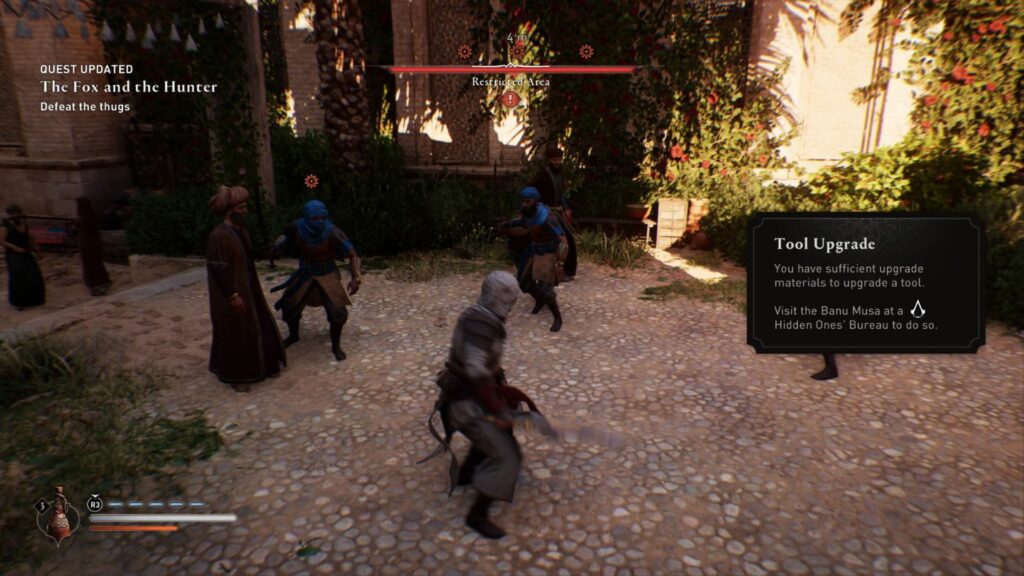 Follow the mouse symbols
To find Arib, you need to follow the mouse symbols on the wall.
Use eagle vision and they will be lit.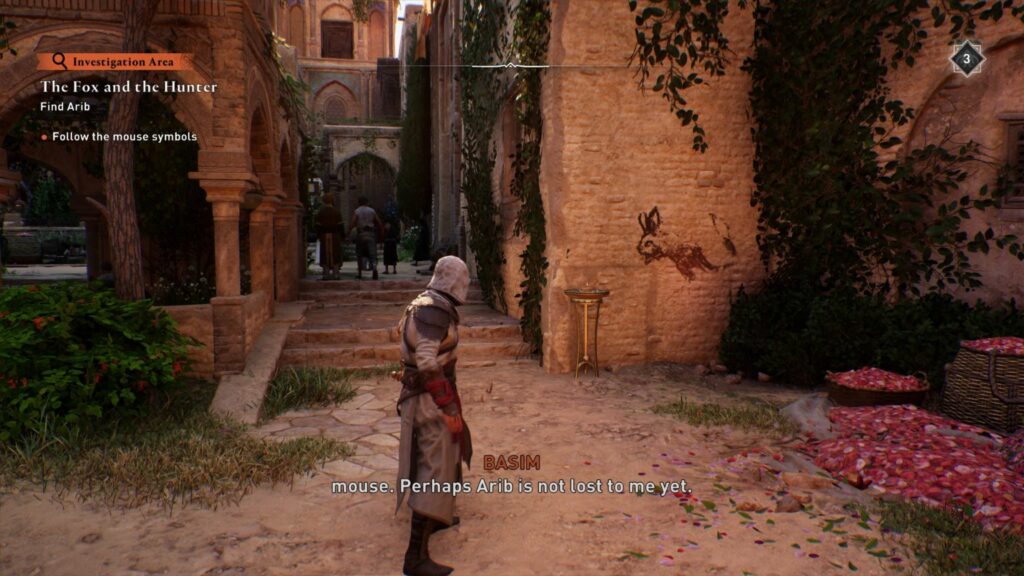 Keep going and you'll see a donkey blocking one of the symbols. Move it away and you'll see it.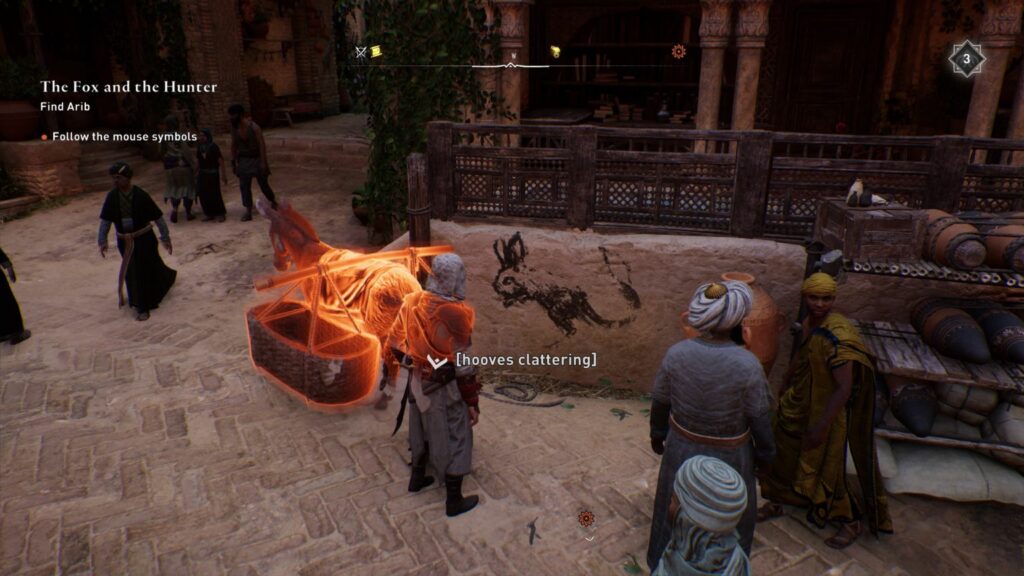 Go through the building with cloths on the path.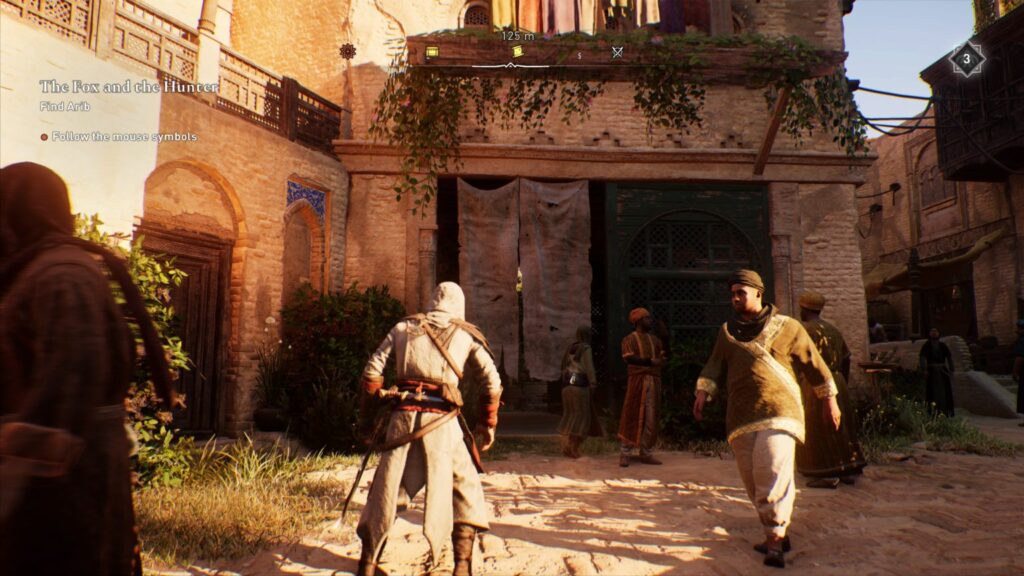 You'll then see Arib behind the window. Interact with it to trigger the cutscene.
The quest ends here.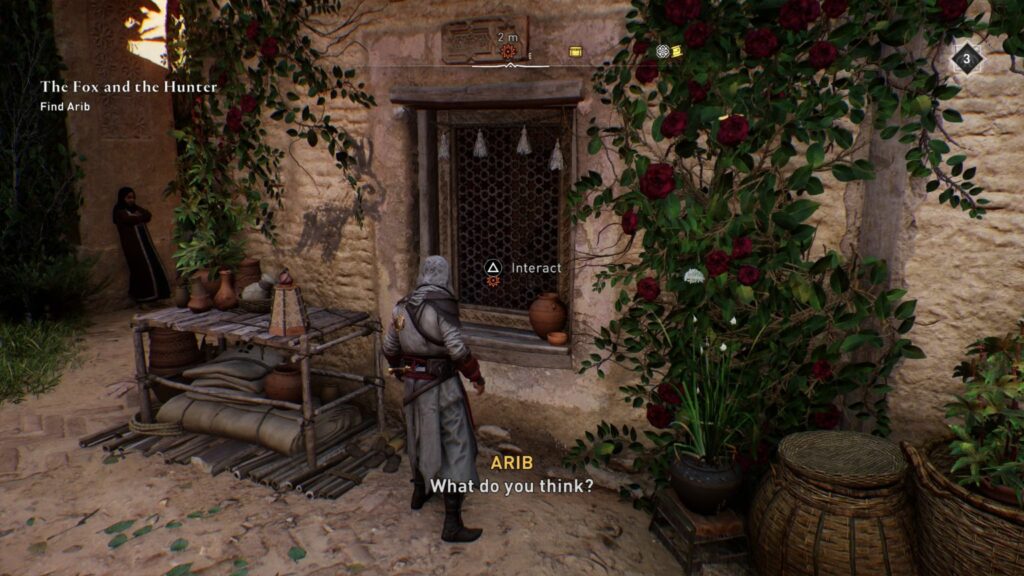 ---
Related posts:
Assassin's Creed Mirage: The Head Of The Snake Walkthrough