Follow The Fiery Trail is a main quest in Assassin's Creed Mirage.
Your objective is to find the Caretaker of Books and assassinate Zahra.
Here's a walkthrough and guide of Follow The Fiery Trail in AC Mirage.
Find the Caretaker of Books
First of all, find the Caretaker of Books in the House of Wisdom. The location is shown in the map.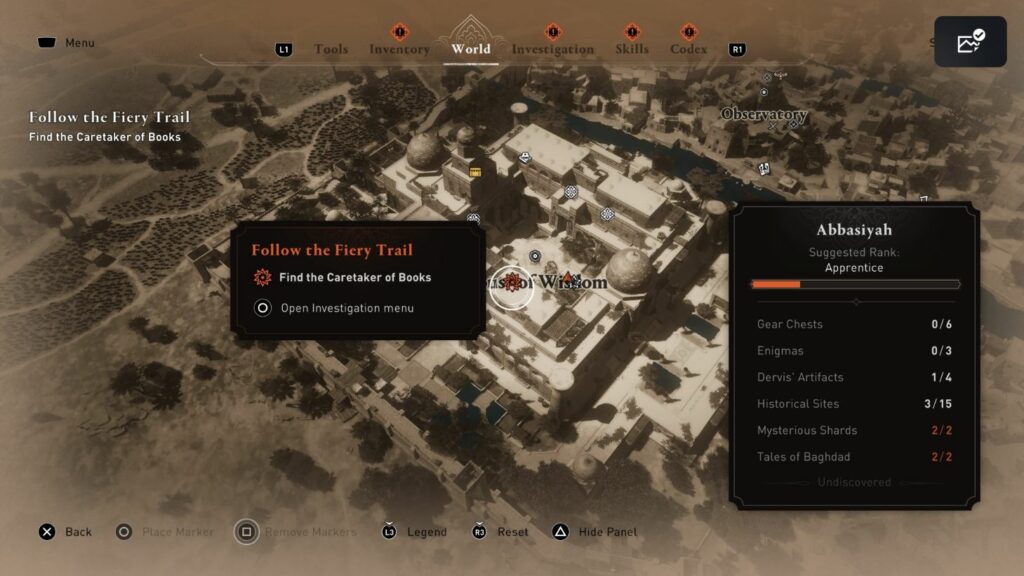 Enter the library via the window that is removed. You'll notice plenty of guards on both floors in the library.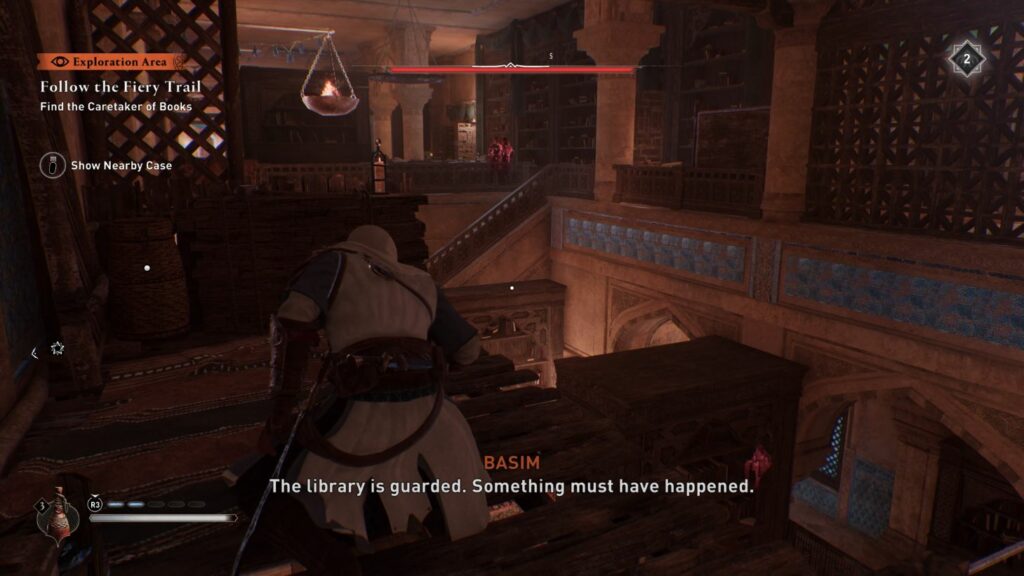 Make your way down to the ground floor and assassinate the guards quietly.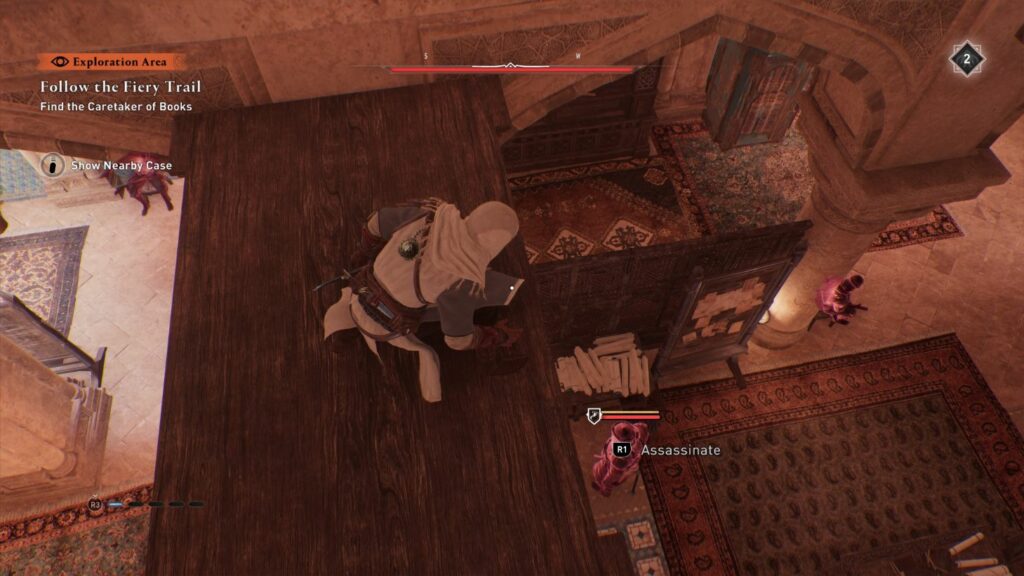 Use eagle vision to find the orange color clue. Assassinate the guards around it.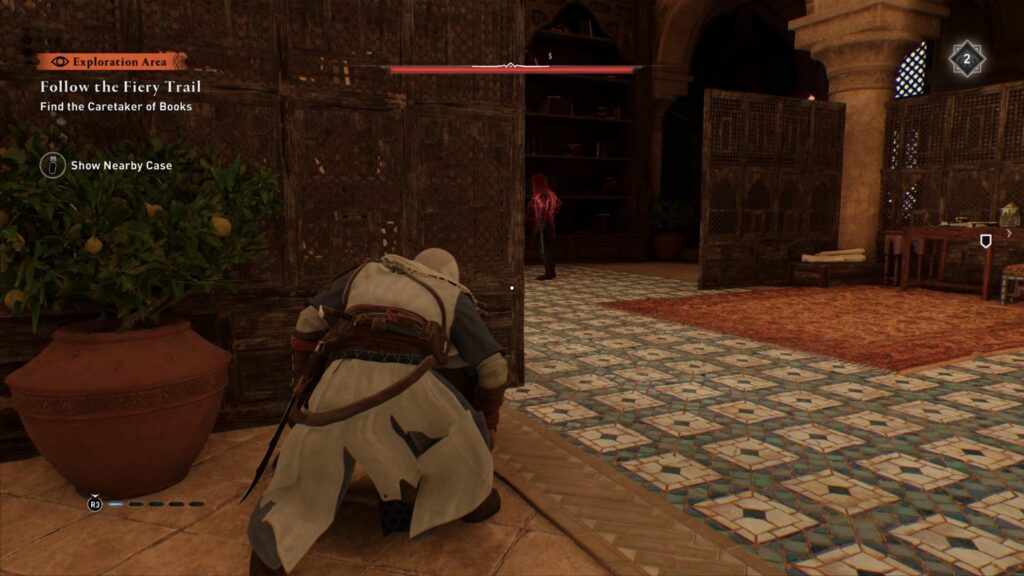 You'll then find the Caretaker's body.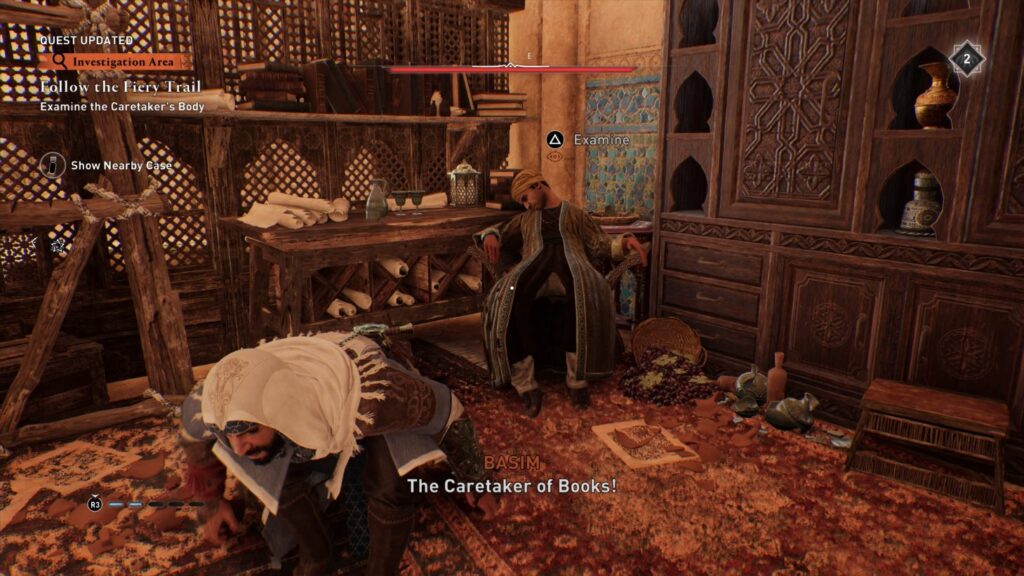 Examine the Caretaker's body
You'll need to examine the clues around the body as marked in orange when using eagle vision.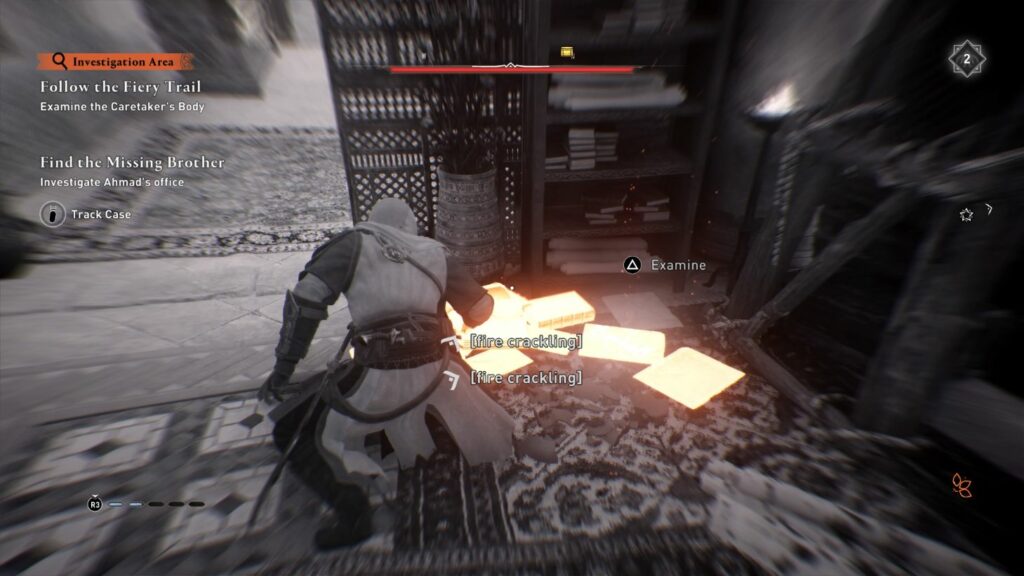 Explore the Scriptorium
Next, head to the Scriptorium. The location is shown in the map below.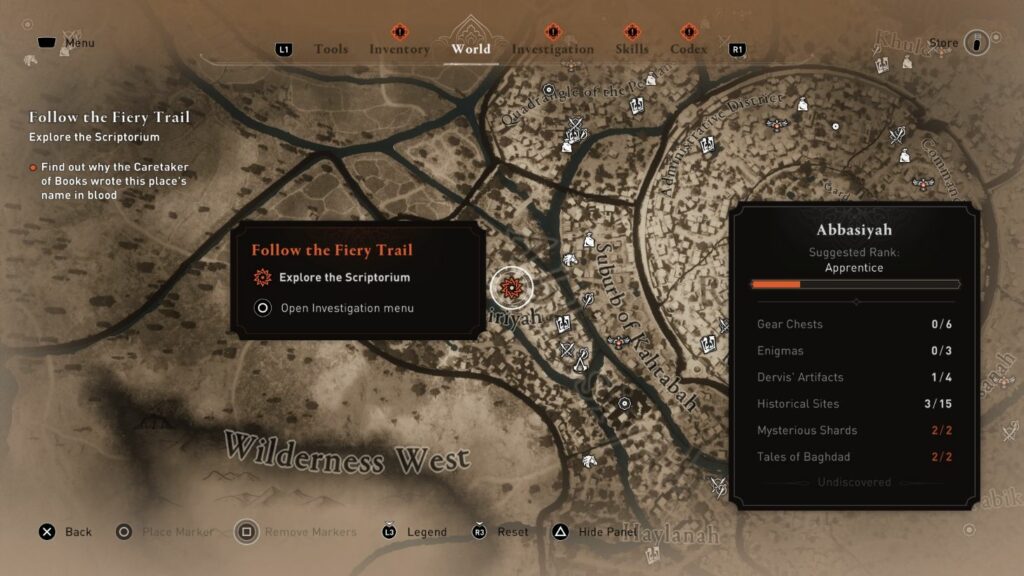 You'll see guards in the area. You can pay off the musician to distract the guards if you have extra tokens.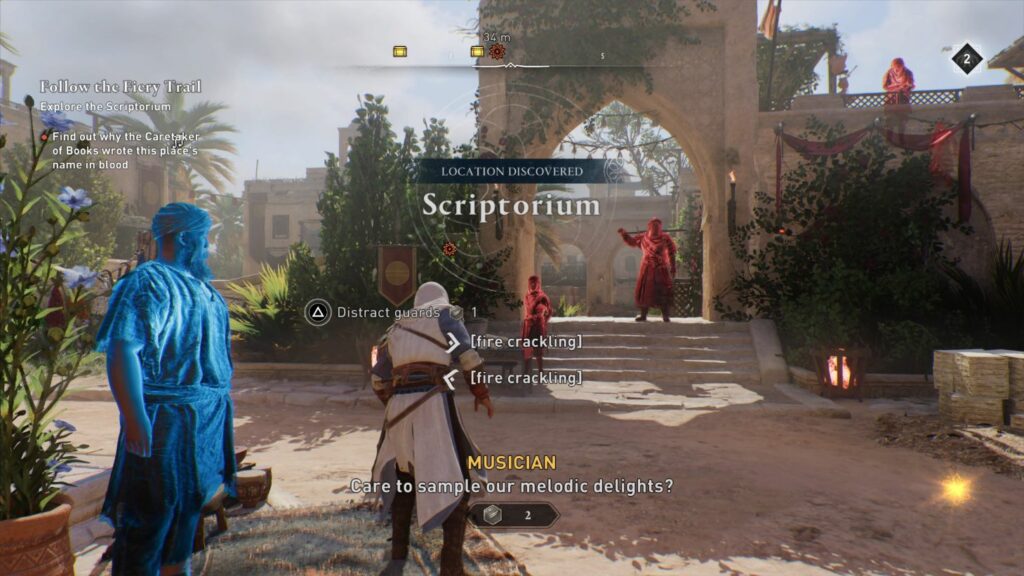 Slip into the Scriptorium via a small gap in the fence. Assassinate any guards quietly.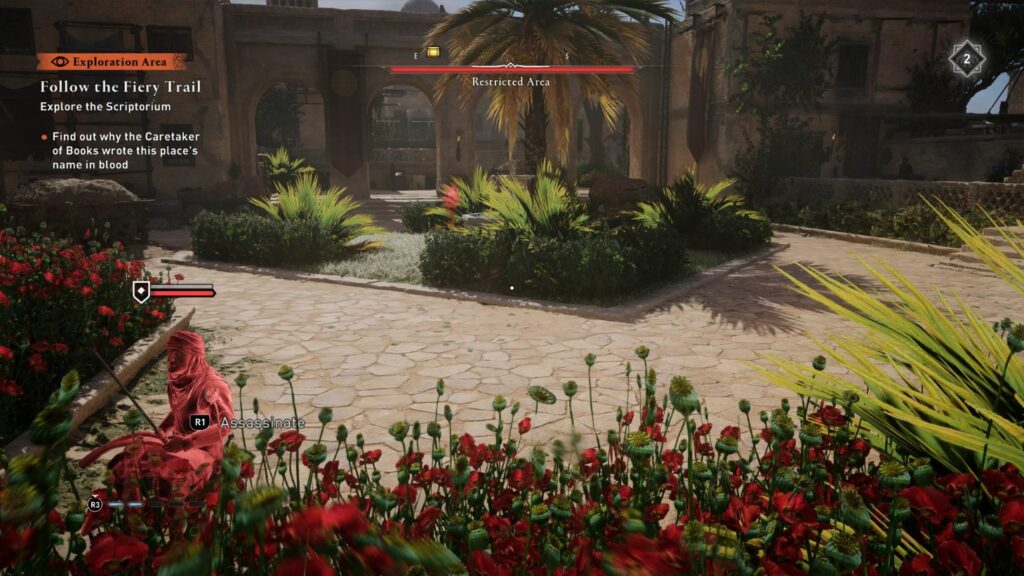 Look for the guard with the key and you'll need to assassinate him to get it.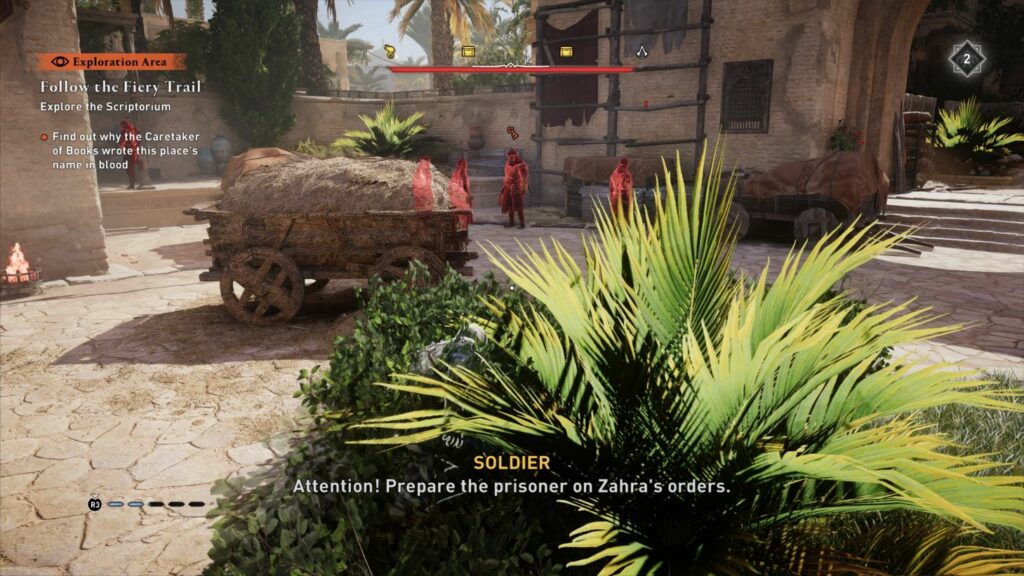 With the key, you can open the locked door.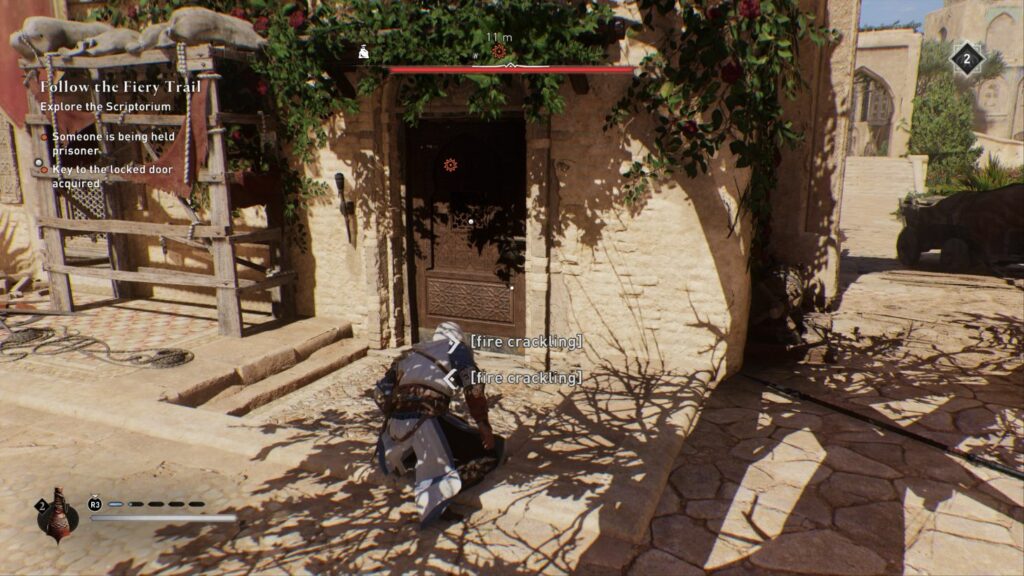 Search Hunayn the Translator's quarters
You'll meet Hunayn inside the room and he'll escape.
Search the quarters for clues.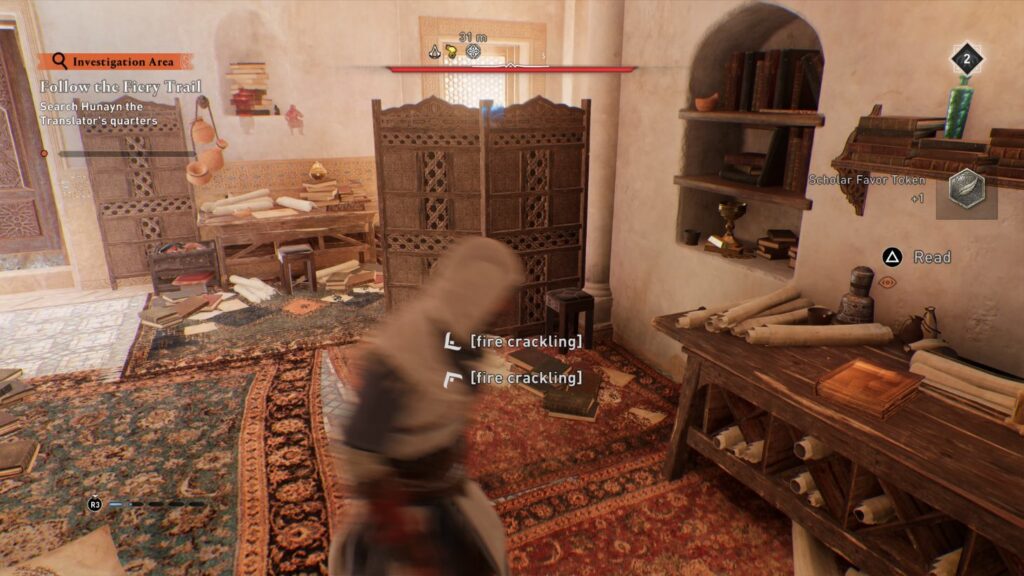 Find proof of Zahra's involvement in the Order
Head to the next location shown in the map.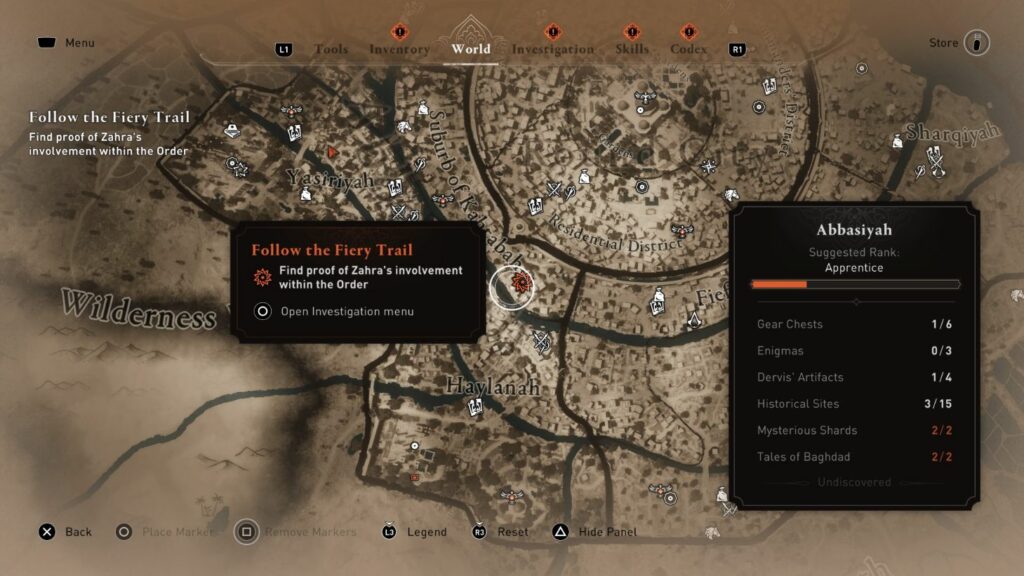 You'll reach the Scholar's Estate. I paid the musician here to distract the guards and the compound will be empty.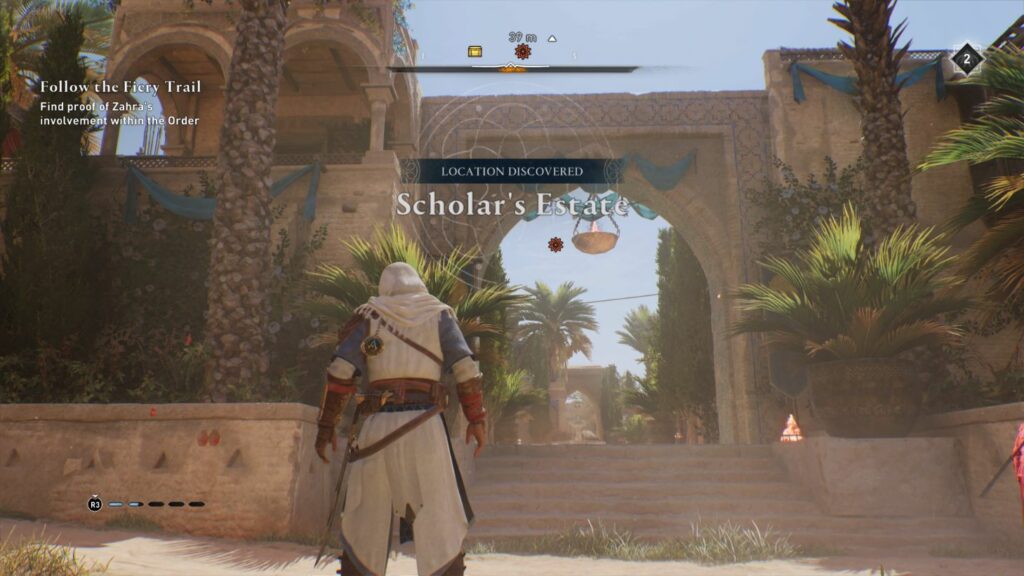 Then, head to the house which has a barred door.
Go around it and look for a breakable window. Destroy the window and enter.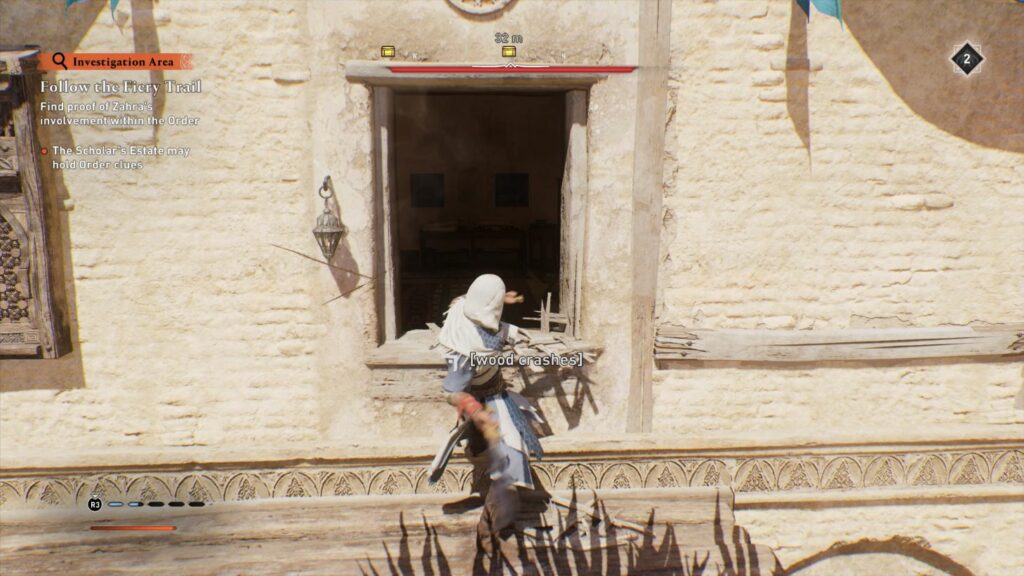 Examine the clues inside.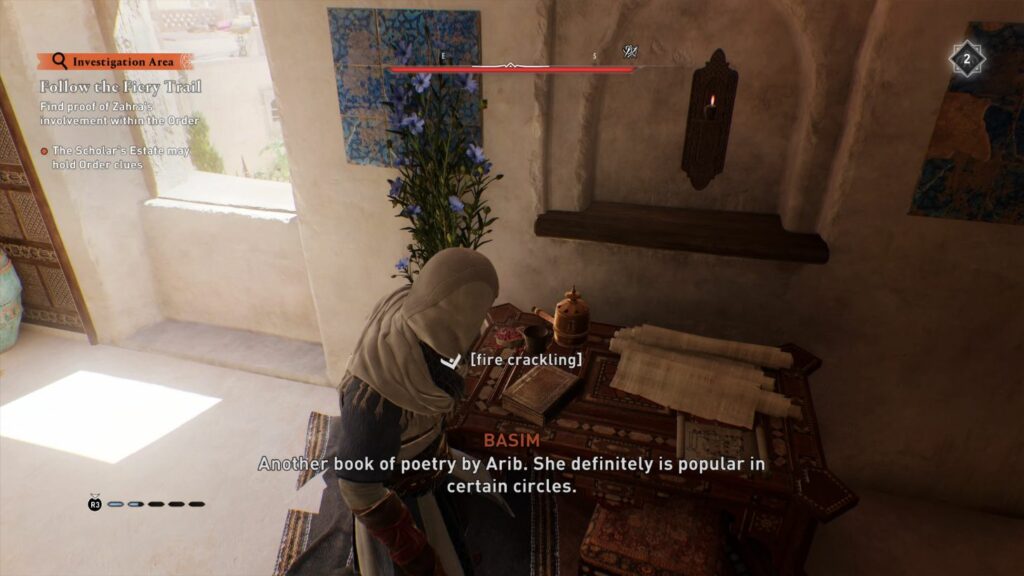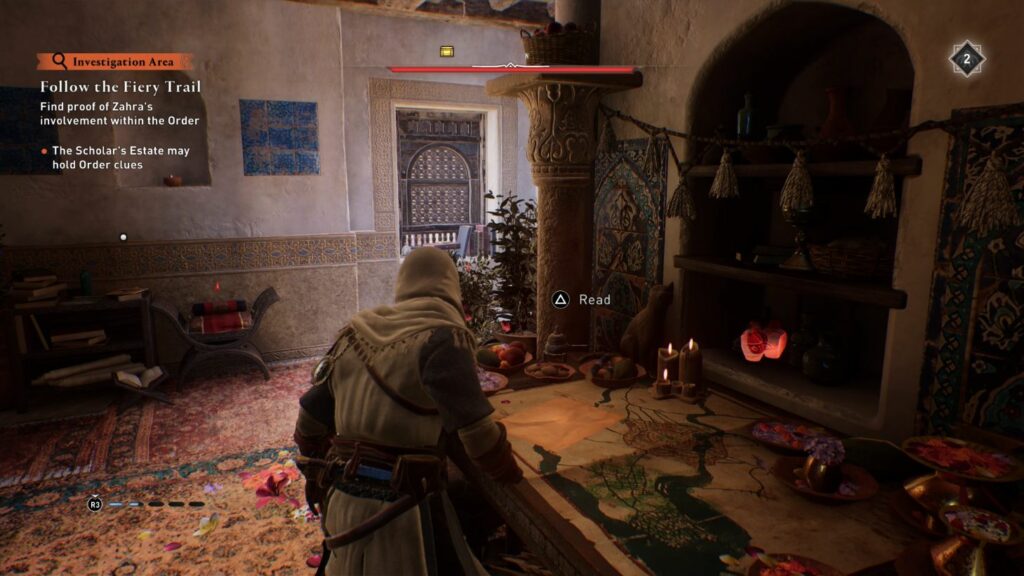 Wait on the rooftop
After learning that Zahra is part of the Order, wait on the rooftop for her to return.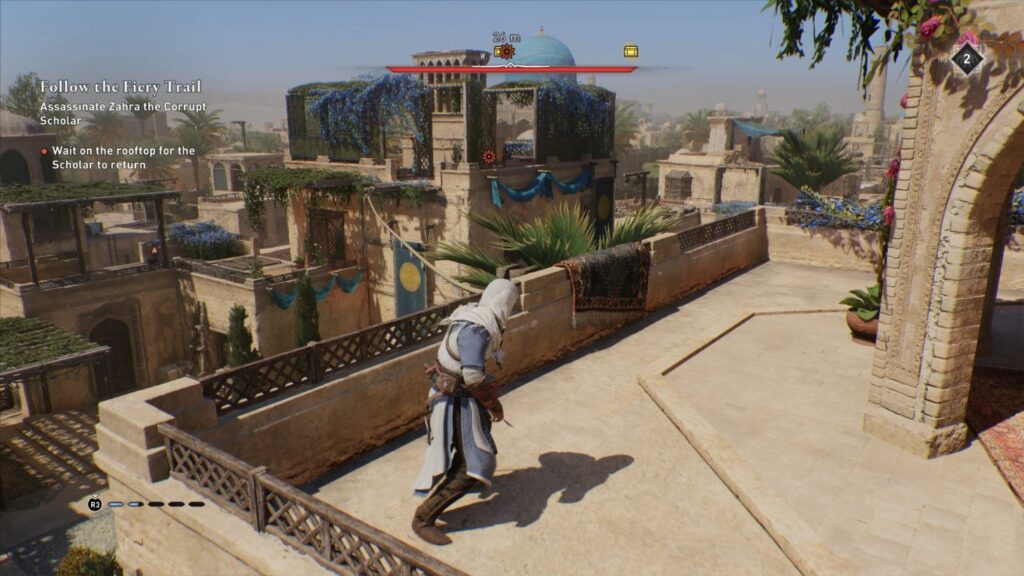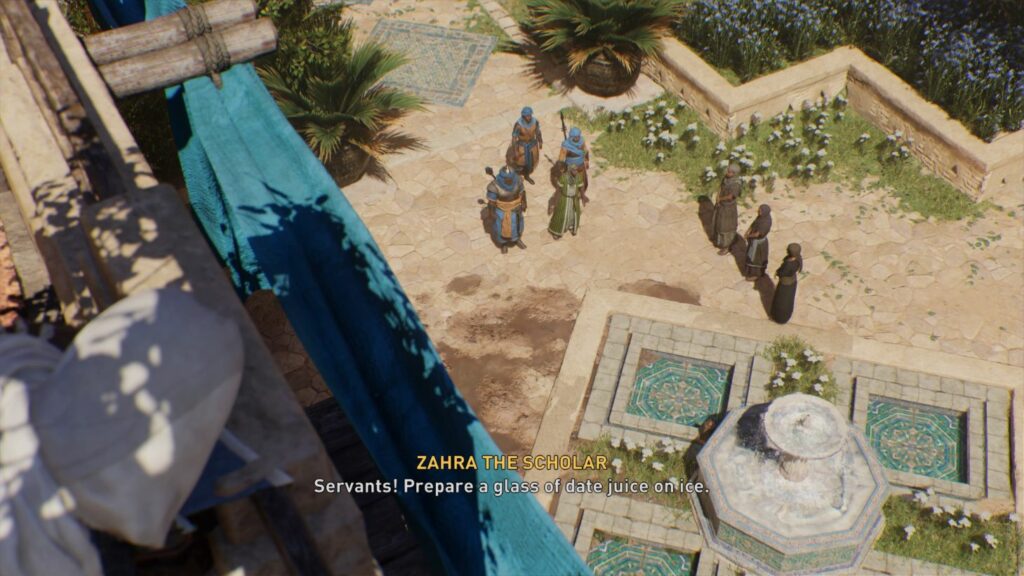 Assassinate Zahra the Corrupt Scholar
Zahra will be surrounded by a few guards. You can assassinate her easily using focus assassination or just go above her.
The quest ends here.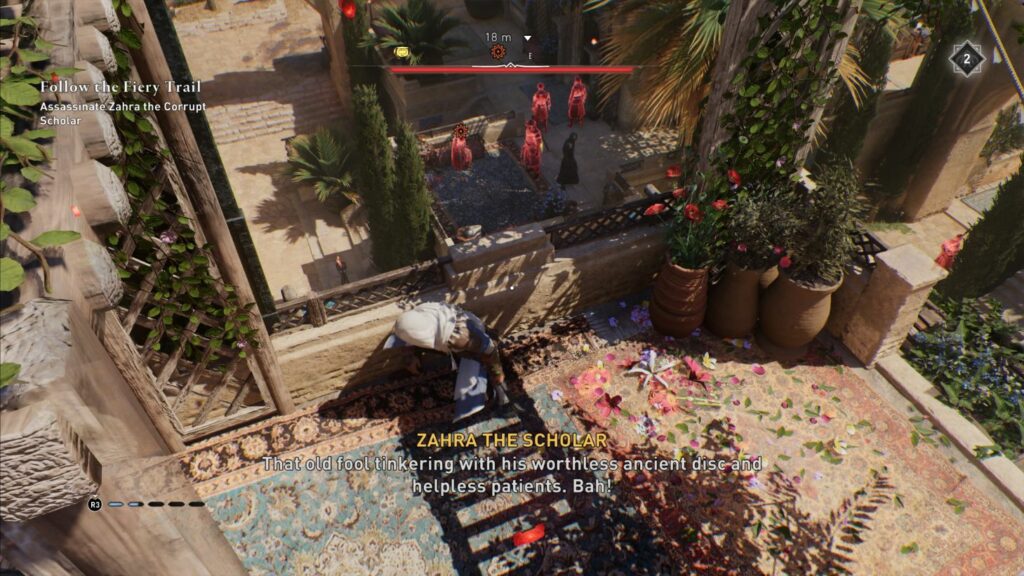 ---
Related posts:
Assassin's Creed Mirage: House Of Wisdom Walkthrough