Find The Missing Brother is a main story quest in Assassin's Creed Mirage in Abbasiyah.
Your objective is to find the missing Banu Musa brother named Ahmad.
Here's a walkthrough and guide of Find The Missing Brother in AC Mirage.
Speak to the Kahraman
First of all, talk to the Kahraman at the House of Wisdom.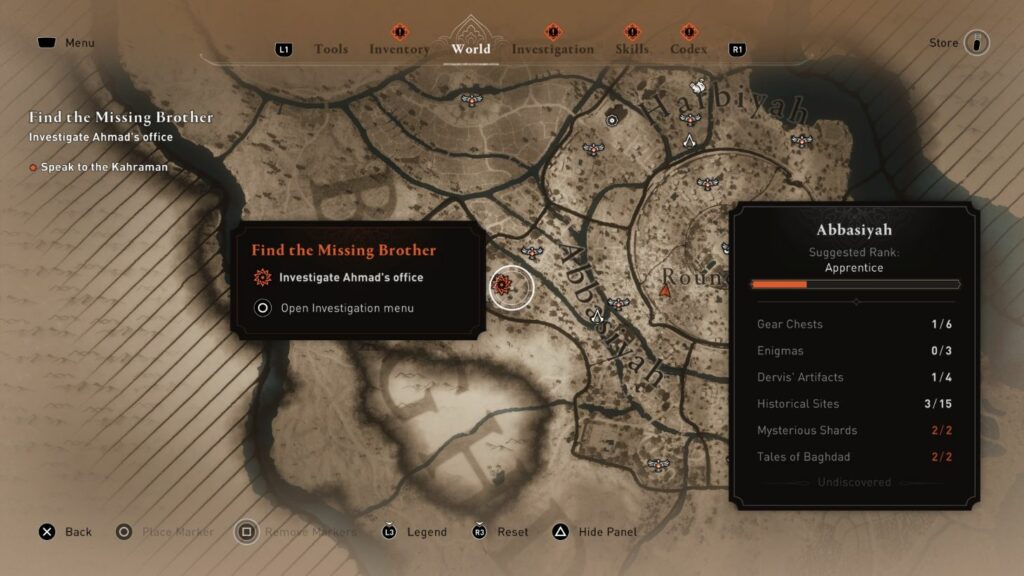 He's near Ahmad's office.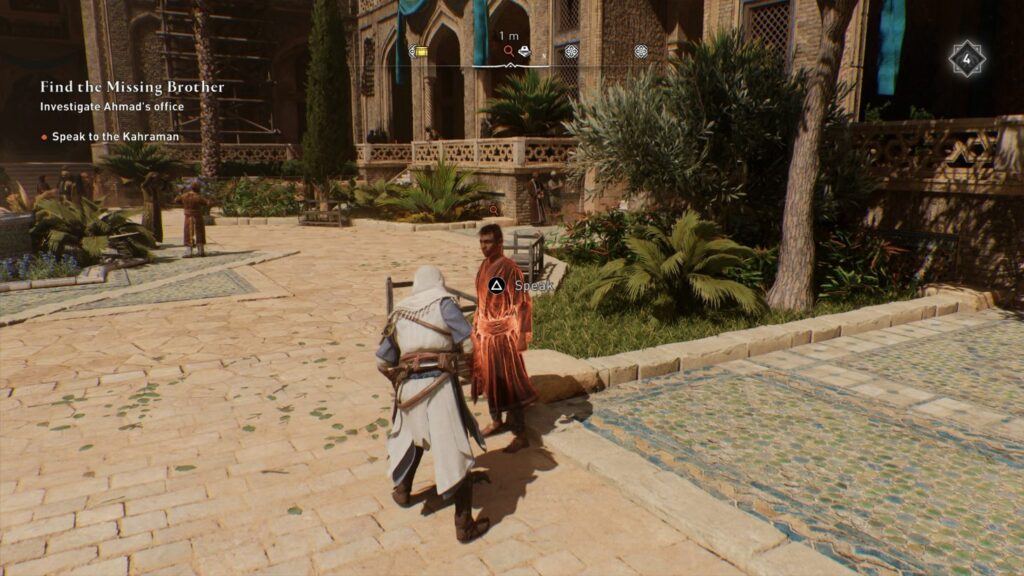 Investigate Ahmad's office
Head to Ahmad's office to investigate.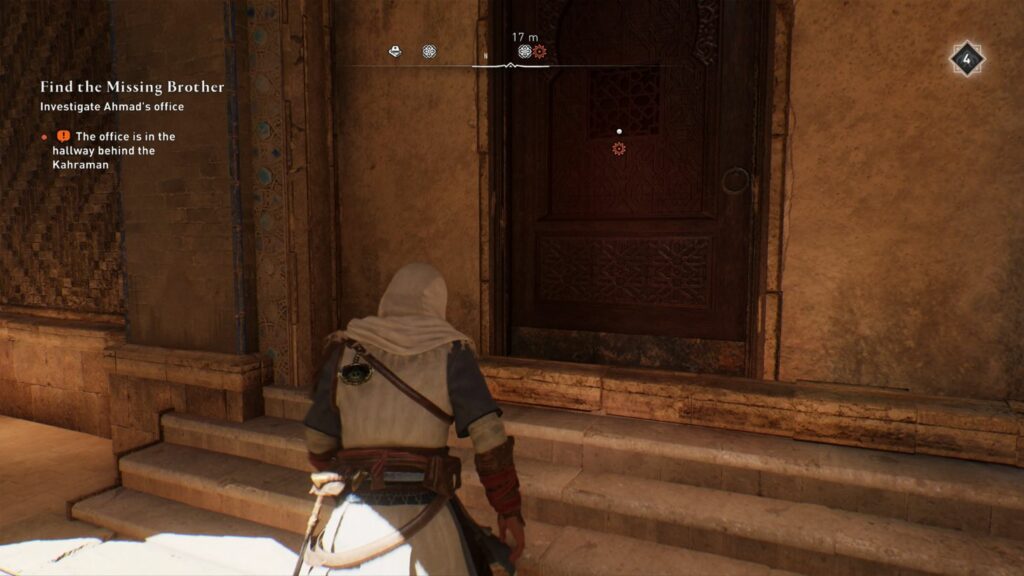 Use eagle vision to find all the clues that are shown in orange.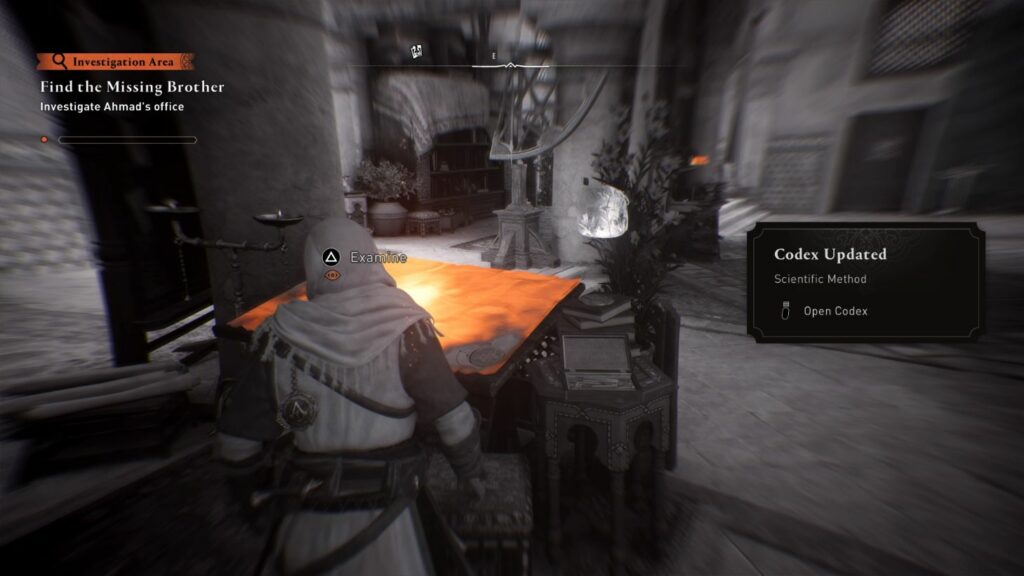 One of the clues is hidden behind two shelves. Move them away.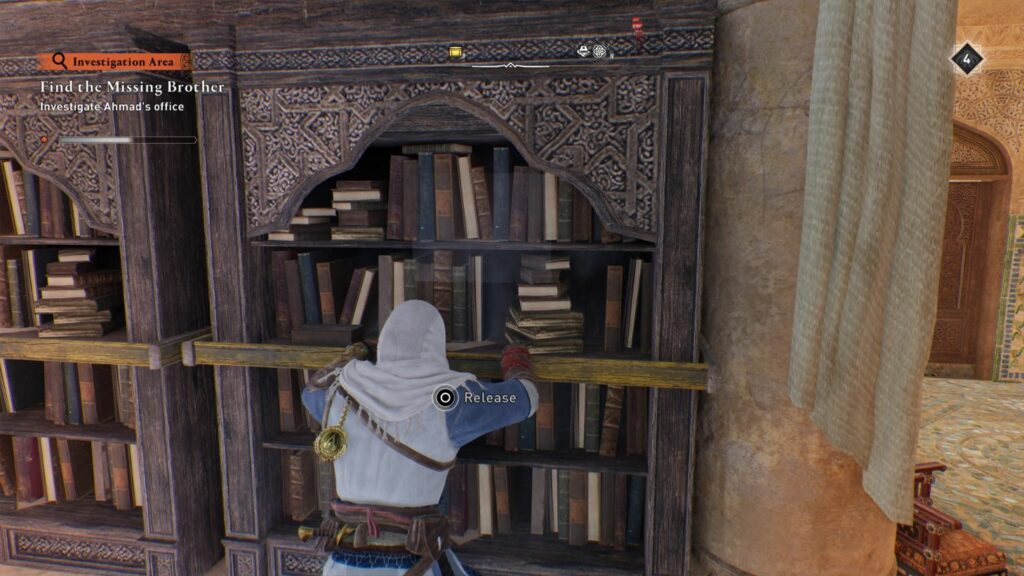 You'll find a clue inside.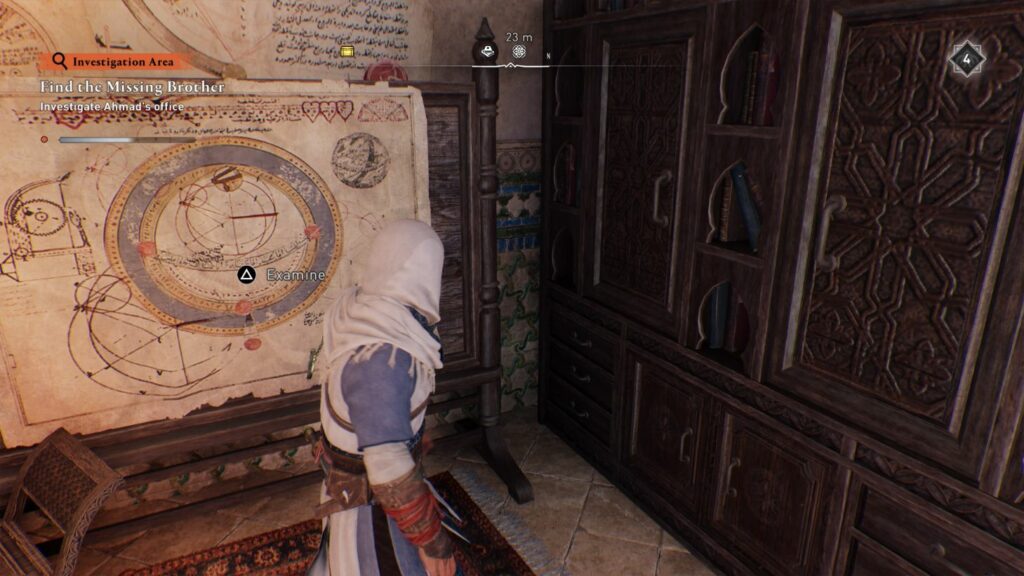 Speak to the assistant
An assistant will show up. Talk to him.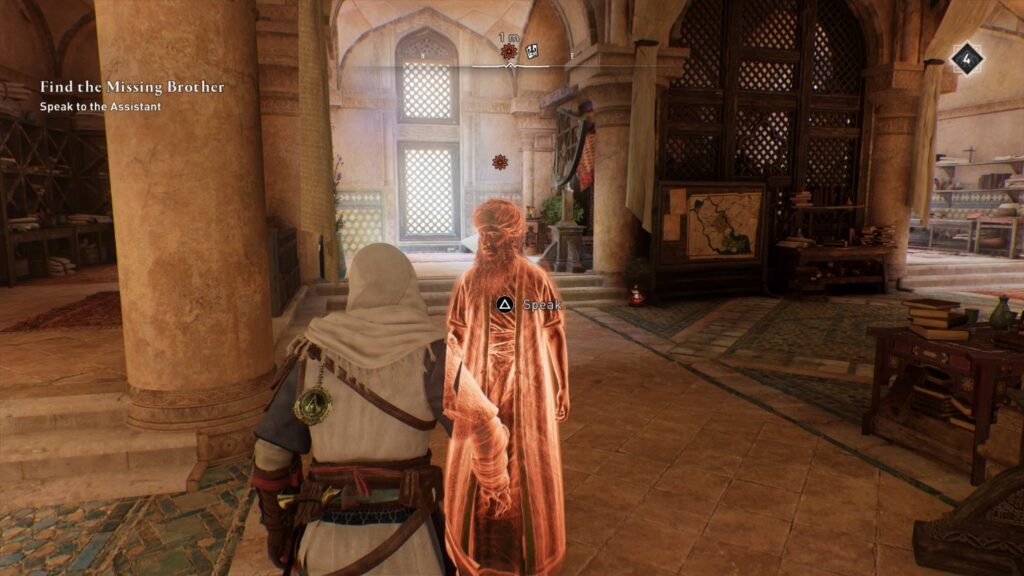 Follow the assistant
Next, follow the assistant outside.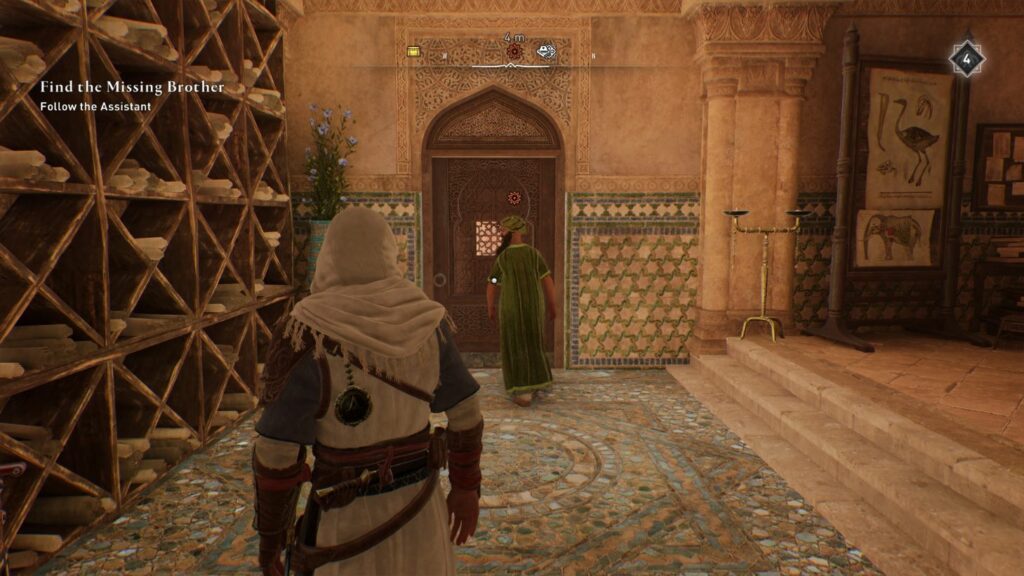 Kill the attackers
The assistant will lead Basim to a trap. Kill the attackers.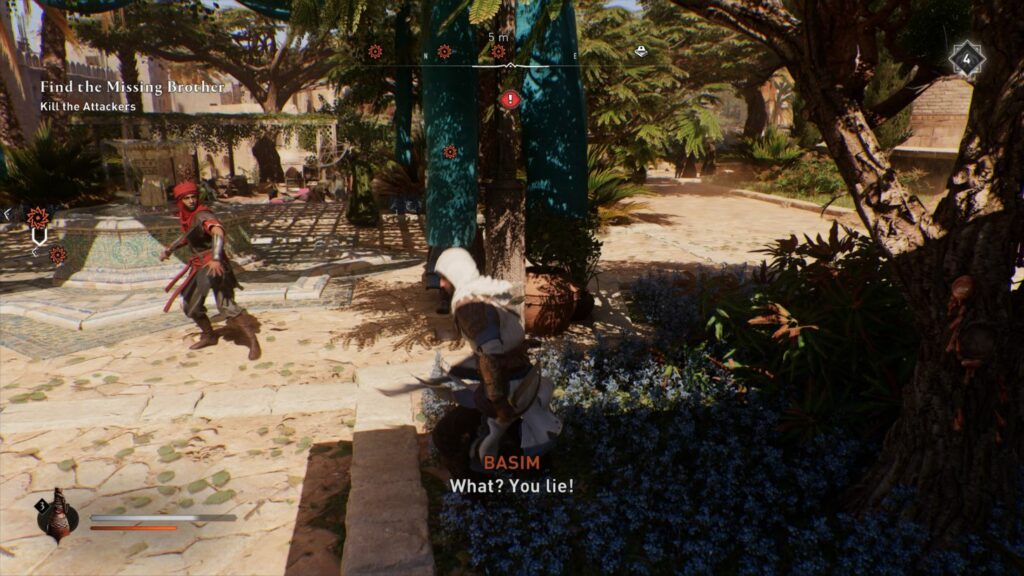 Interrogate the assistant
After killing the soldiers, interrogate the assistant.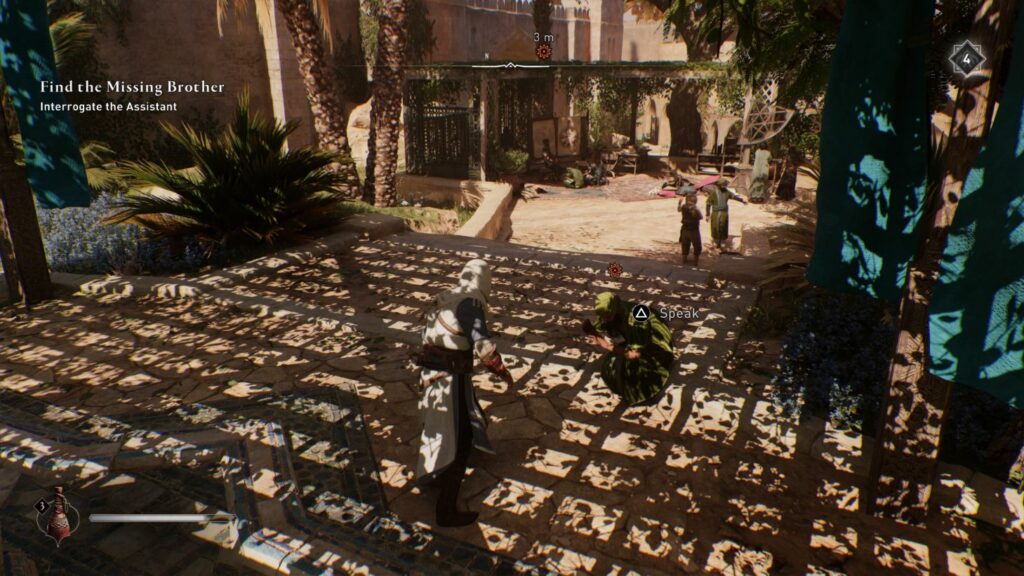 Locate the excavation site
Now, head southwest to the excavation site. The location is shown in the map below, marked by the quest symbol.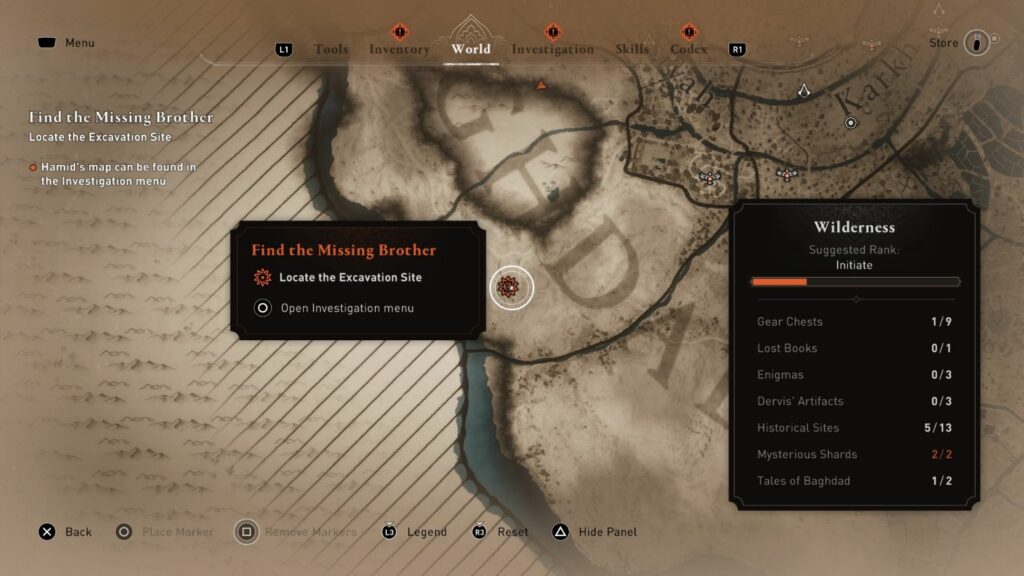 Investigate the site
You'll see some mercenaries and many soldiers guarding the site. Look for intel. You'll see those magnifying glass icons.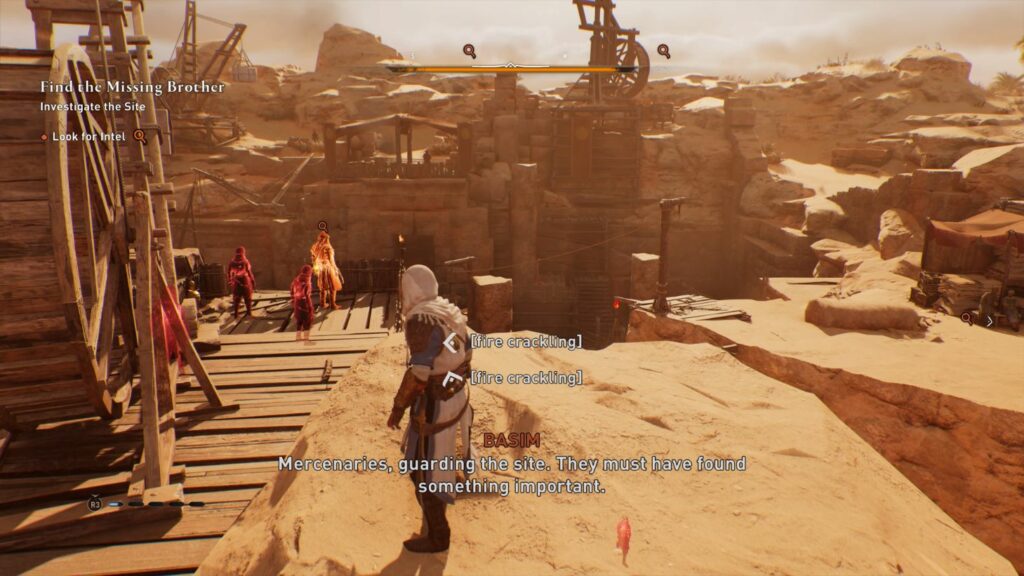 Talk to the digger.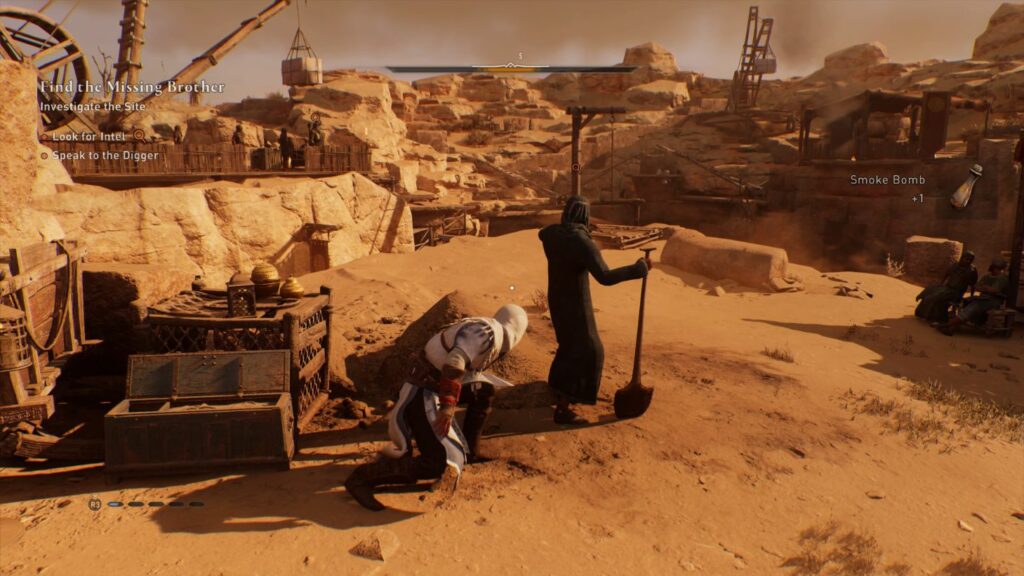 Then, talk to the mercenary head. He can be hired to help if you get detected.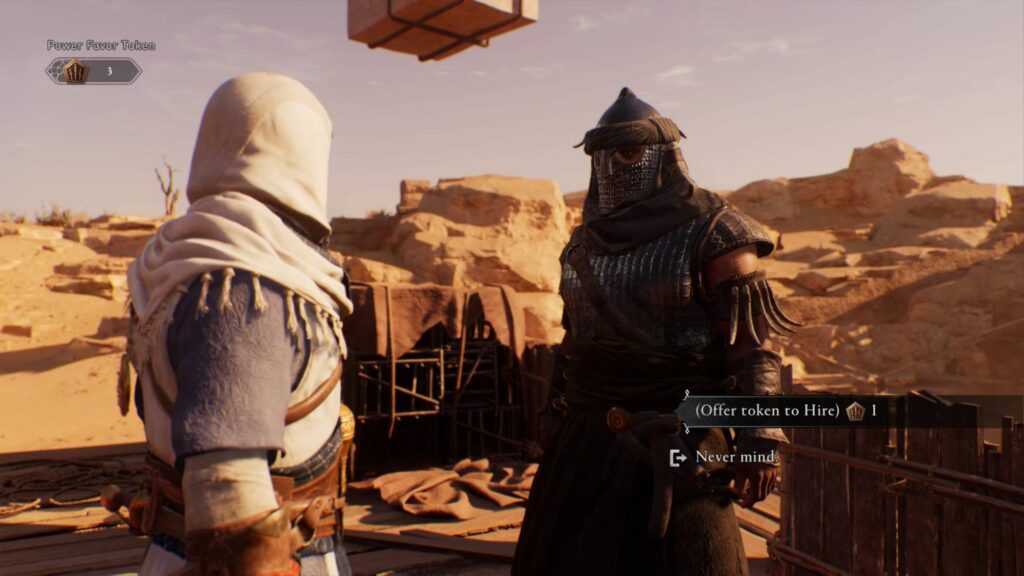 Look for chests at the excavation site
There are chests all over the site. Go to the left side and make your way down. Assassinate the guards in the area.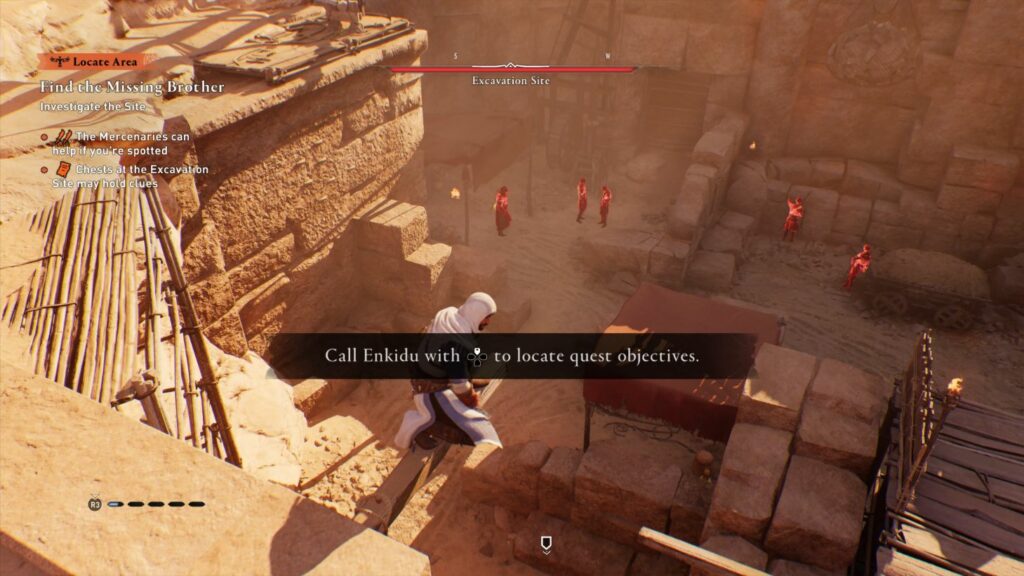 Then, push the shelf away and open the chest inside. You'll find the next clue.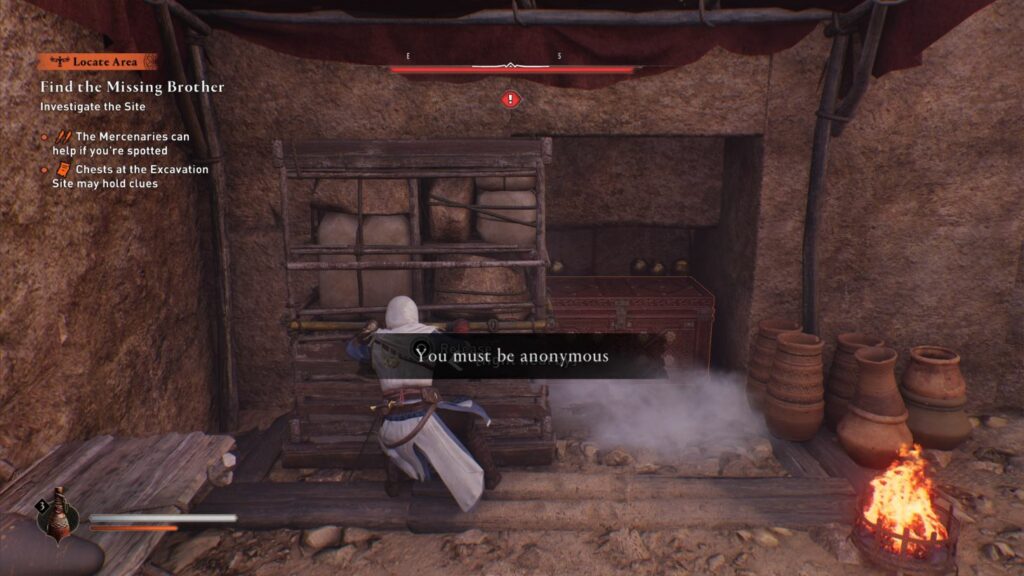 Head to Bimaristan
Go to Bimaristan next. The location is in the map below.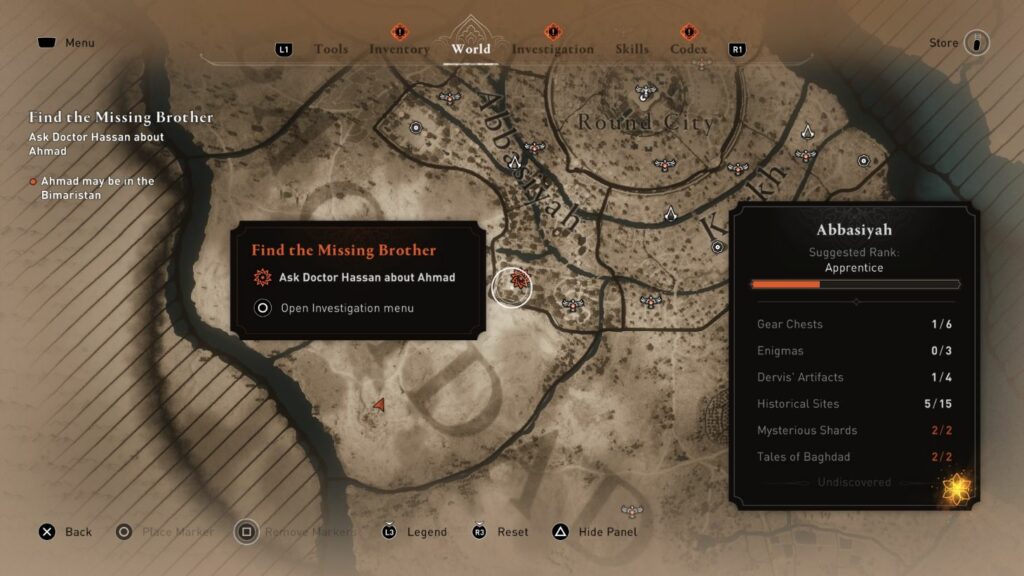 Go inside the hospital to look for Doctor Hassan.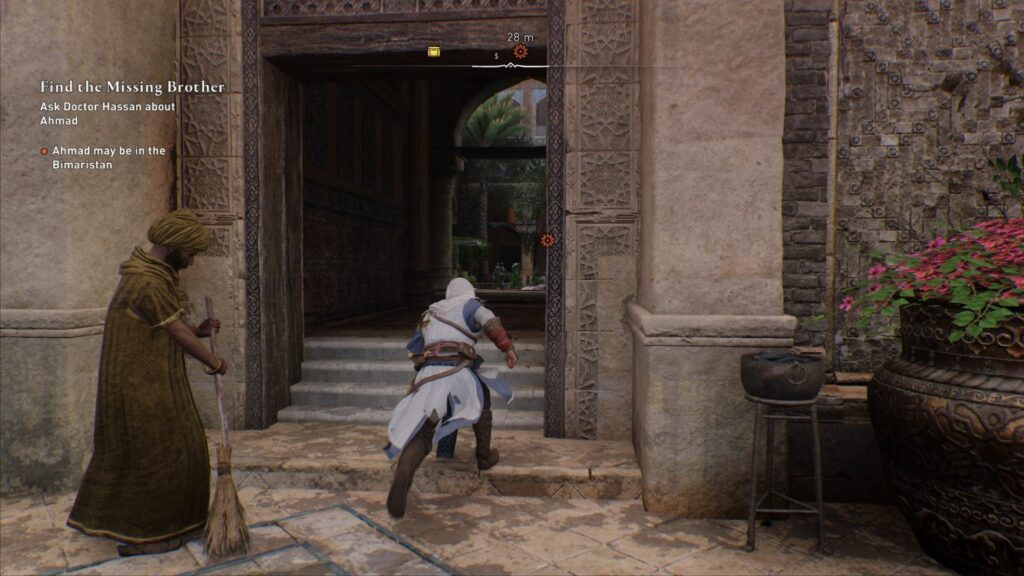 You'll notice that his office door is locked.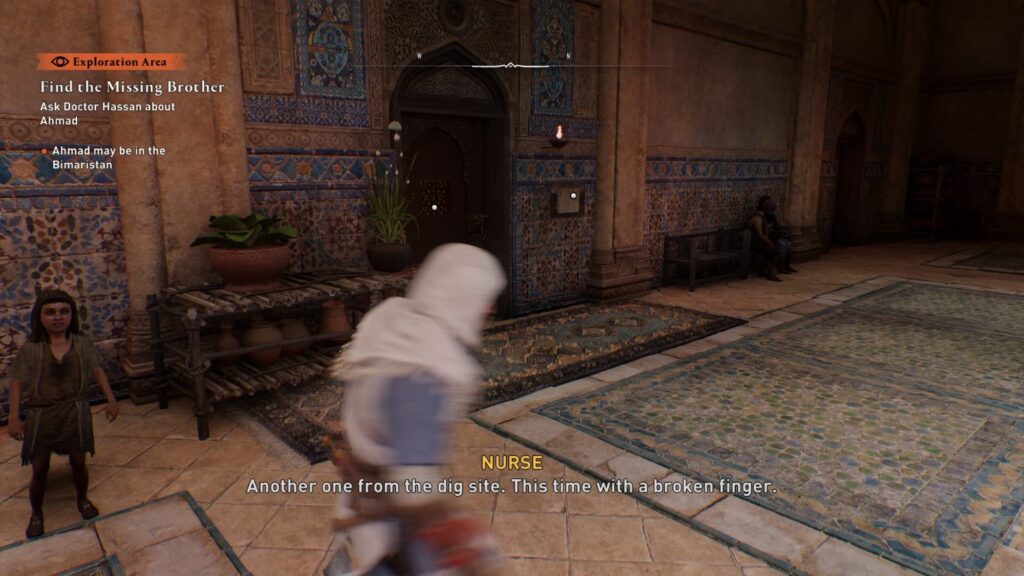 Find the head nurse's key
Use your eagle vision to find the head nurse.
Go near her to pickpocket the key.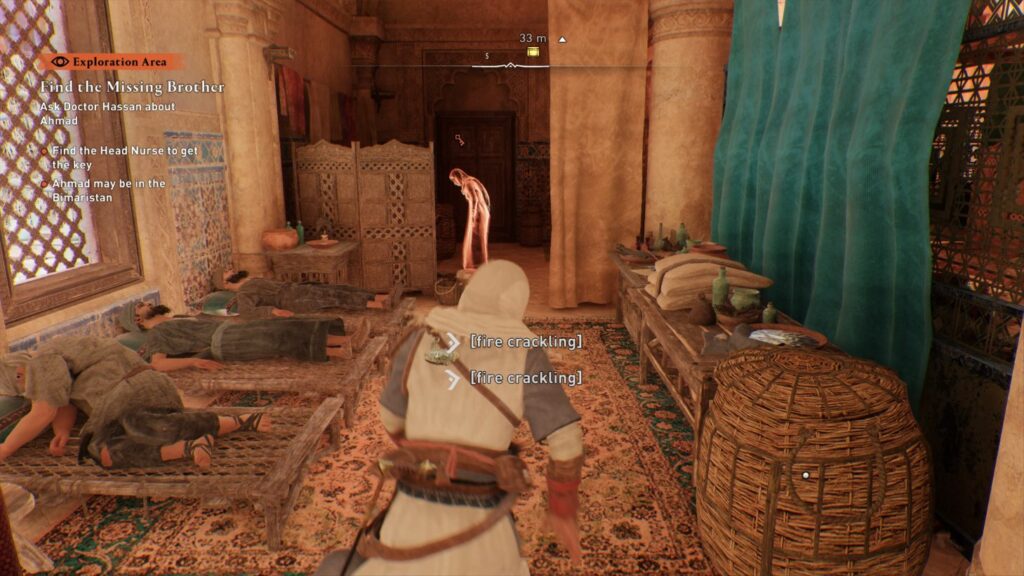 Return to the office and open the door.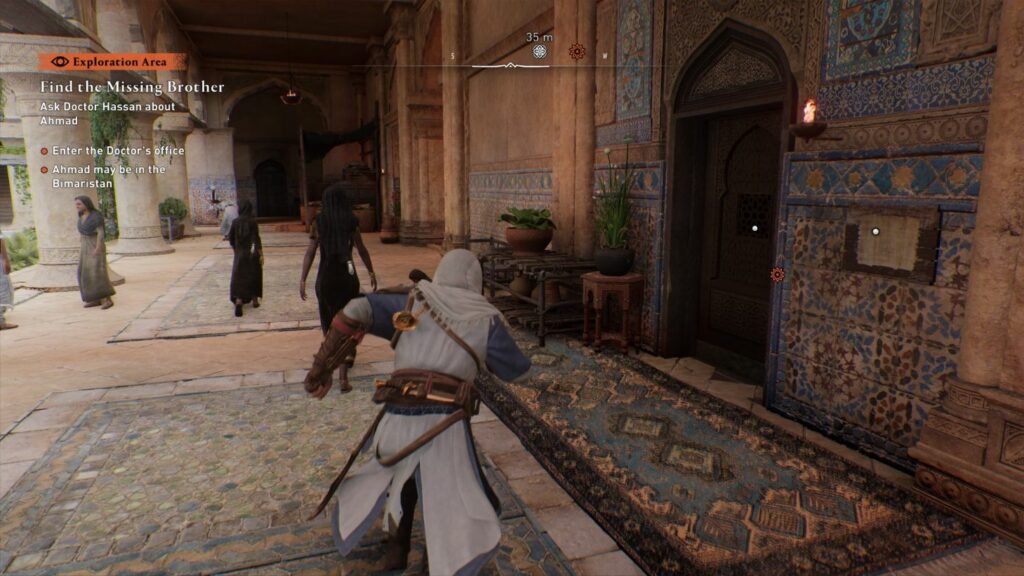 Search the doctor's office
Examine all the clues inside the doctor's office. You'll learn that Doctor Hassan is part of the Order.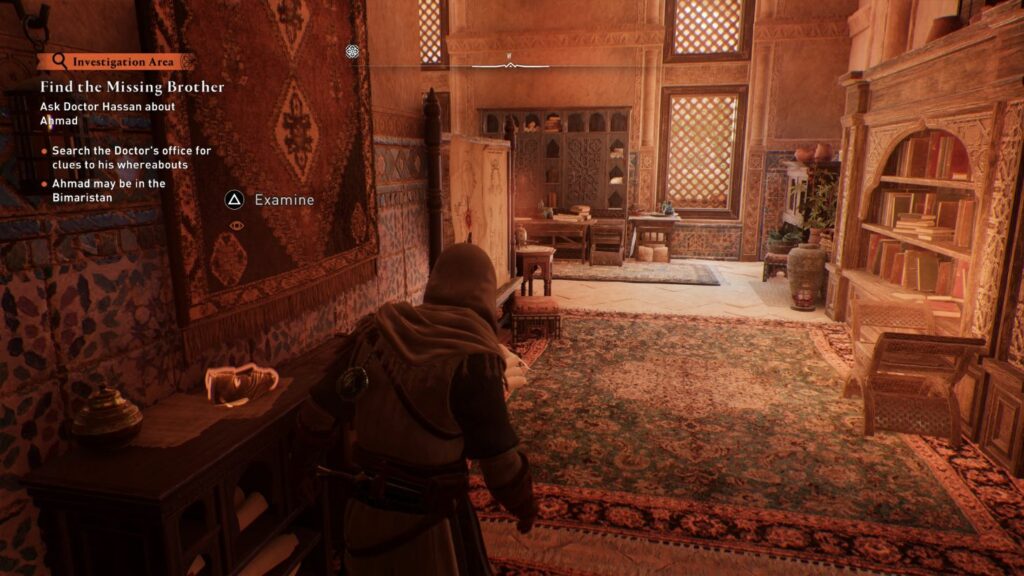 Eavesdrop on the doctors
Go outside, sit on the bench and eavesdrop on the doctors.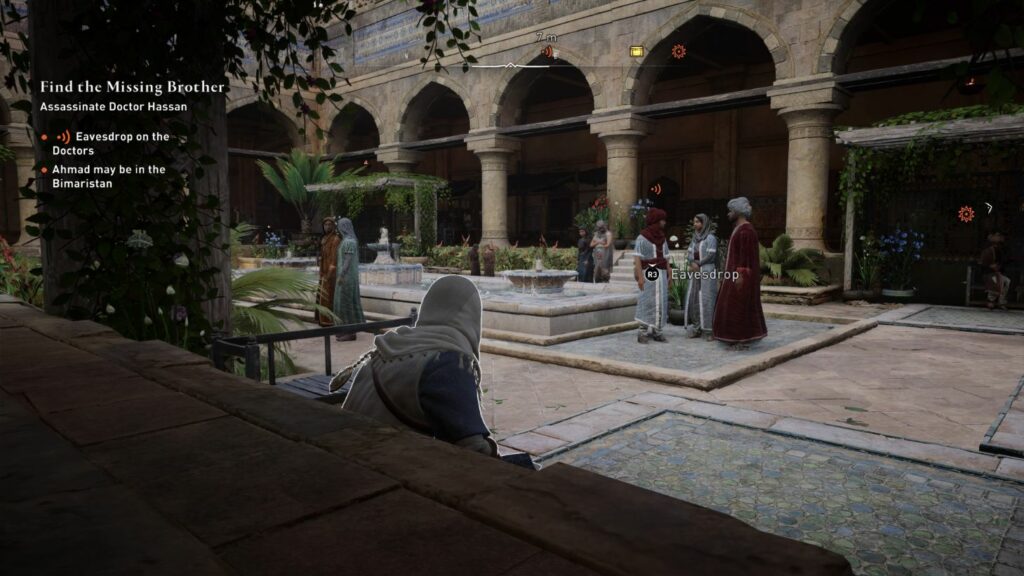 Go to the private laboratory
You'll learn that the private laboratory is locked. Make your way to the building. Take out the guards along the way.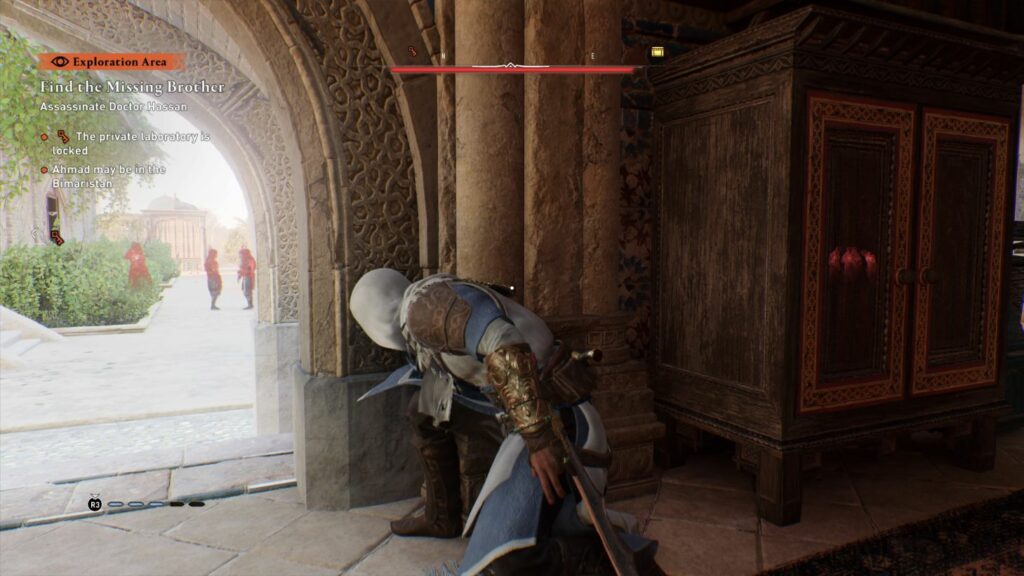 You can use the curtains to hide and kill.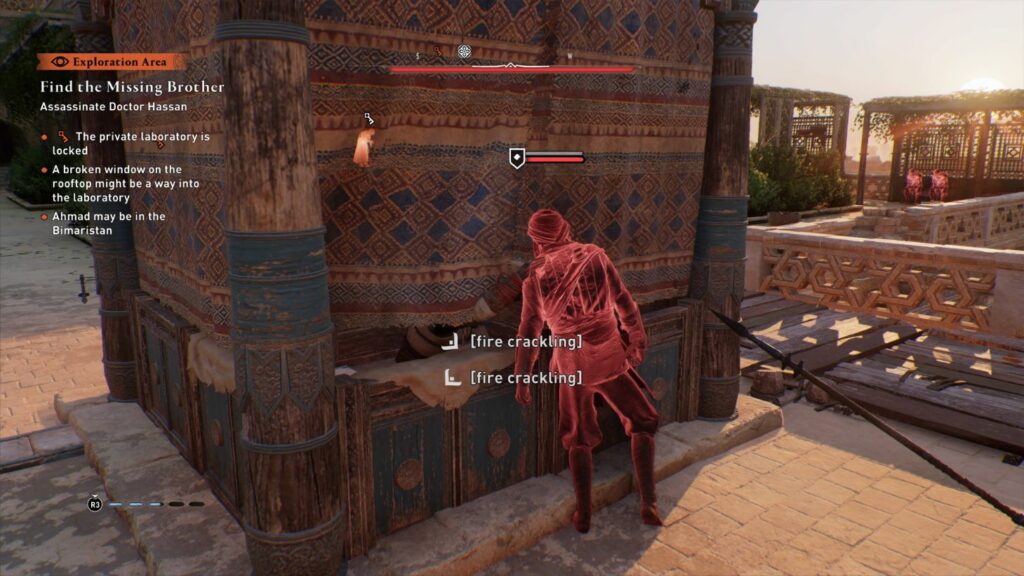 Then, climb up and assassinate some of the guards above. Use eagle vision and you'll see the broken window.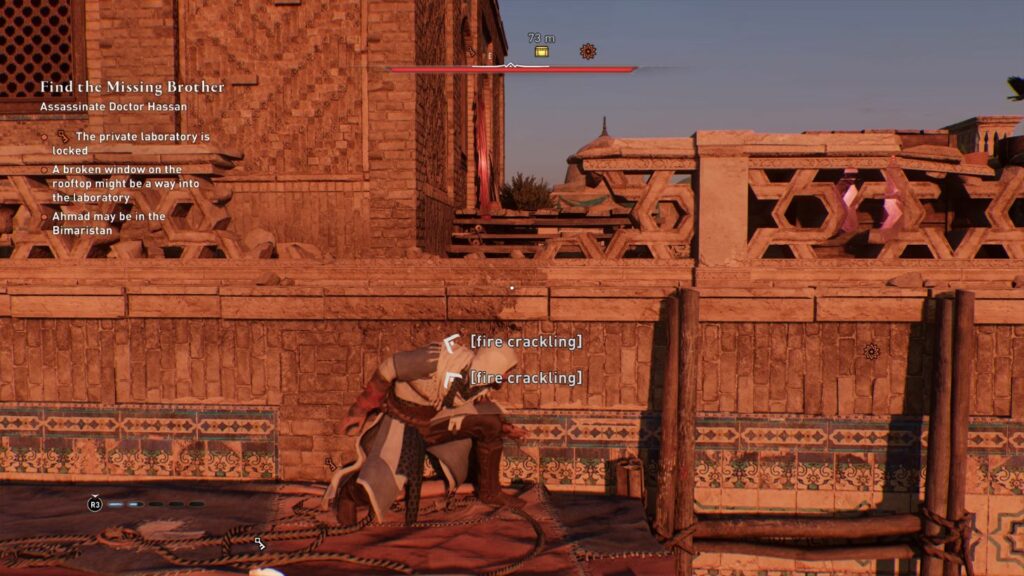 Enter through the window that is removed and you'll reach a chandelier.
Assassinate Doctor Hassan
You'll immediately see Doctor Hassan below. Kill him from above.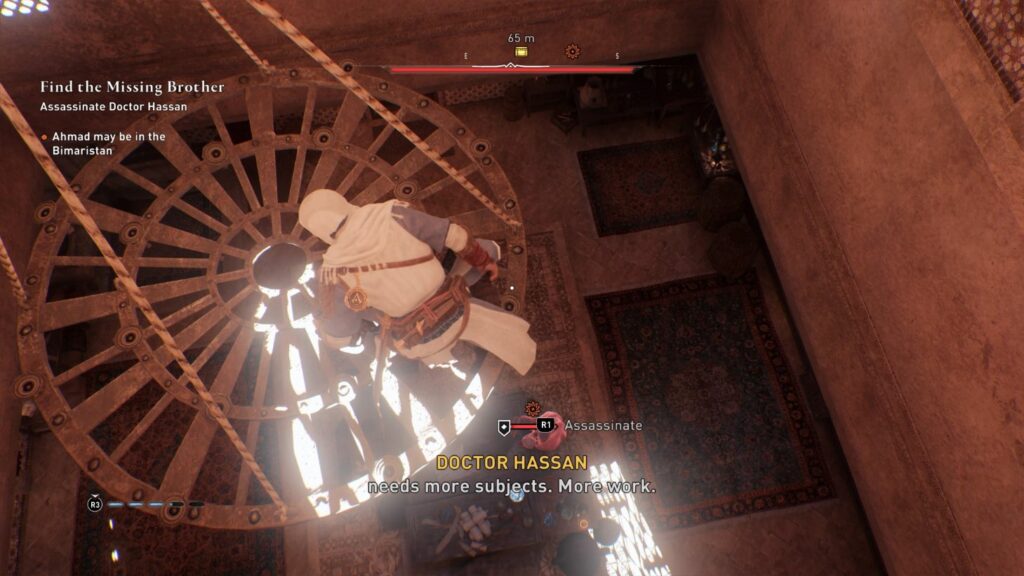 During the cutscene, Ahmad then shows up.
Leave the Bimaristan
When you're done, leave the Bimaristan to complete the quest.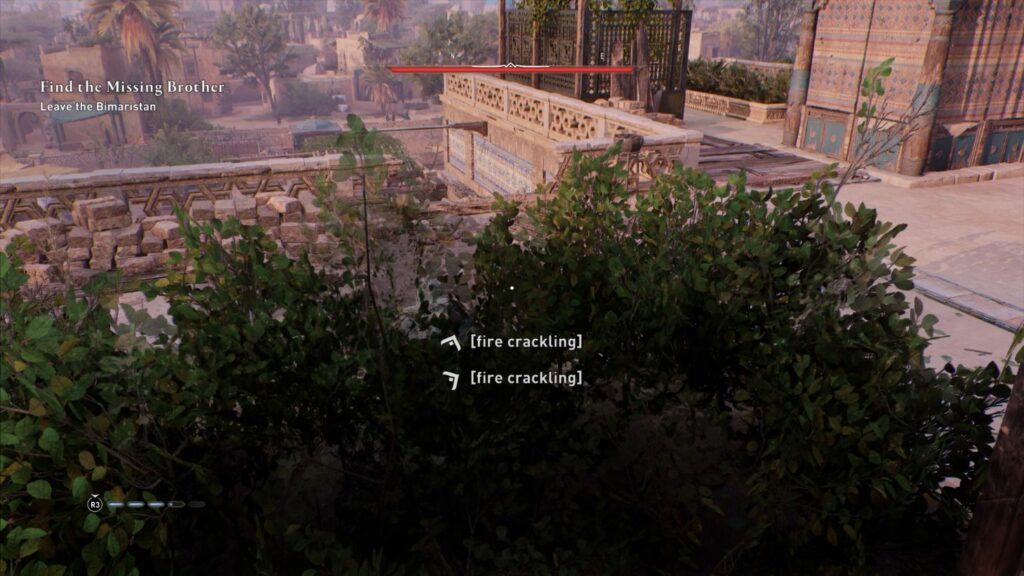 ---
Related posts:
AC Mirage: Follow The Fiery Trail Walkthrough & Guide