Tony Hawk's Pro Skater 1 + 2 features the Skate Heaven map like the old game and it's mainly a bonus map.
In this map, you'll need to unlock the volcano and enter it before you can get the Vicarious Visions (VV) Logo and the alien plushie.
Here are some tips and guide on Skate Heaven in THPS 1 + 2.
How to unlock Skate Heaven
To get the Skate Heaven map, you need to complete all the parks in both THPS 1 and 2.
This includes the medal maps and you need to get a gold medal for every of those maps. You also have to complete all the Goals in the parks with Goals.
Once you've done so, you'll see Skate Heaven in the menu.
How to unlock the volcano
Before you can enter the volcano, you need to unlock it. Look for this building with the lighted railings.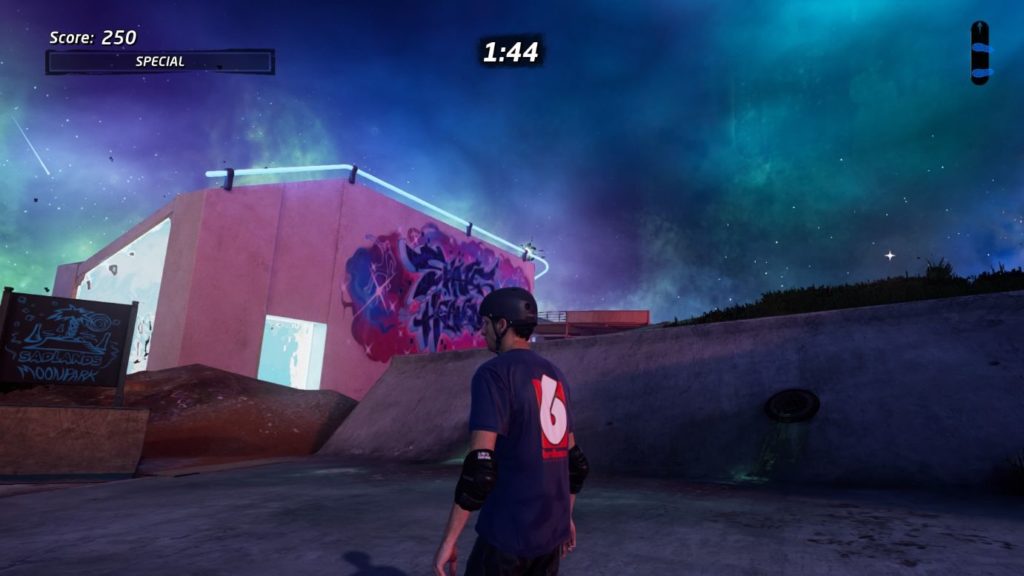 You need to find a way up to the roof to reach the rails.
One way is by using the half pipes in front of the building.
Just jump forward and you'll reach the rooftop.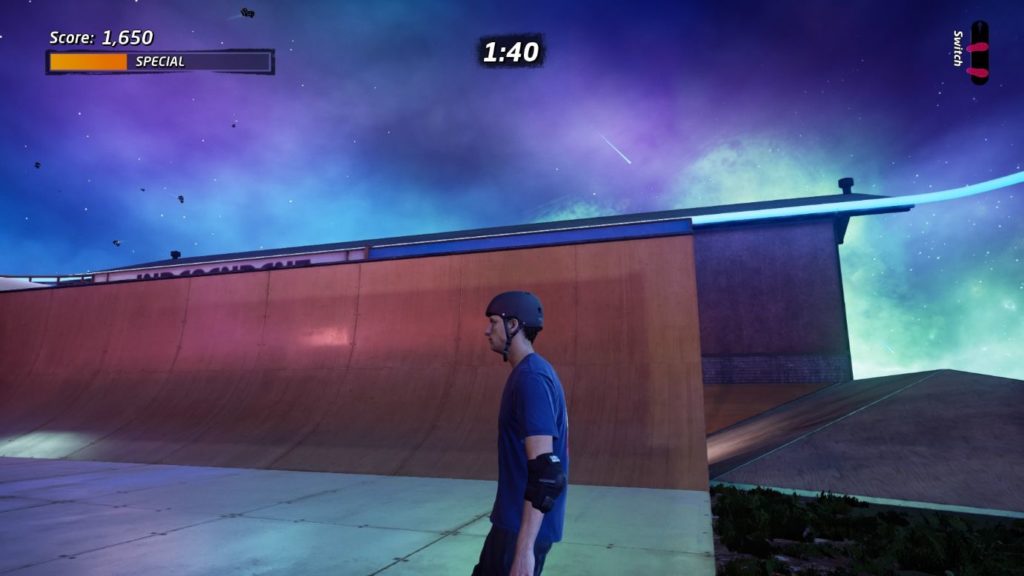 From the rooftop, you can easily grind on the rails until the volcano is activated.
How to jump into the volcano
The hard part is finding your way into the volcano.
One way of reaching the volcano is by jumping off this ramp. It's near your spawn point.
Jump exactly at the graffiti and you need to do the Boneless trick (meaning press UP twice before jumping). Also, you should jump at the very last moment as it seems to propel you further.
This is of course after getting into 'Special Mode' as you need all the speed. However, this part is hard to execute and may take many tries.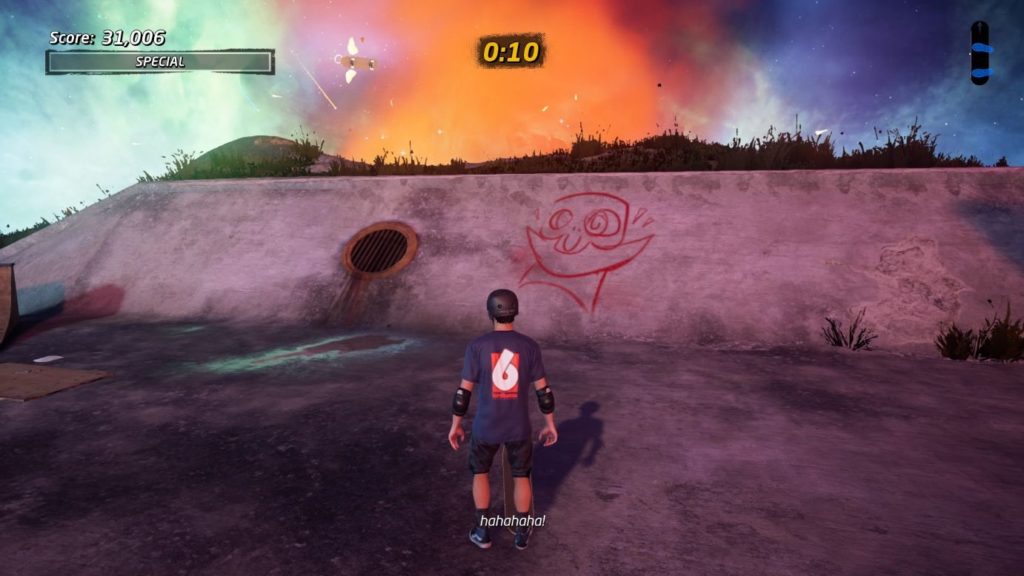 Once you enter the volcano, you'll be transported to a secret area.
Alien plushie location
The alien plushie is located in the secret area.
It's behind the half pipe on the left side.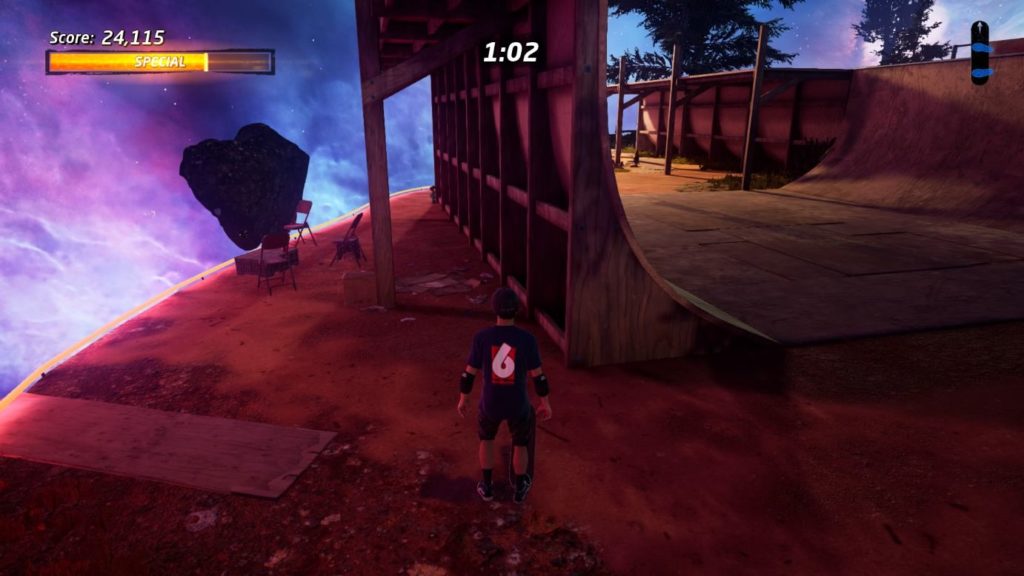 How to get the Vicarious Visions (VV) Logo
The VV logo is also in the secret area.
You can get it by using the half pipe.