Tony Hawk's Pro Skater 1 + 2 features The Bullring as well and it's the third Medal map for the second game.
The aim of the Park is to win at least a Medal and you have to compete in three Heats. The average of your two top runs will be the final score.
You will also be able to find three stat points and a Vicarious Visions (V) collectible.
Here are some tips and guide on The Bullring in THPS 1 + 2.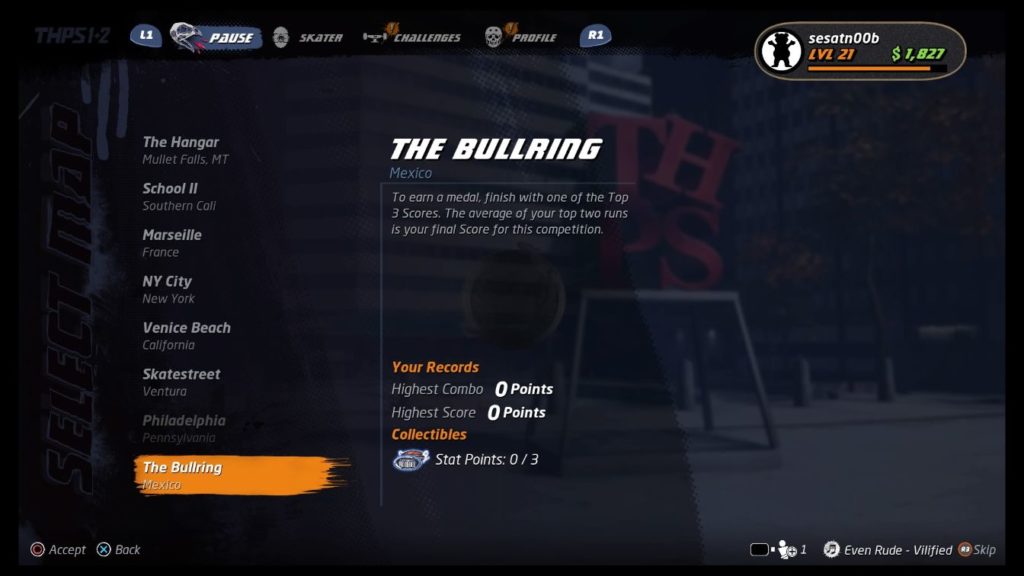 How to find all stat points
There are three stat points in total. The locations may be different between players though.
The first one is above the half pipe, right as you spawn.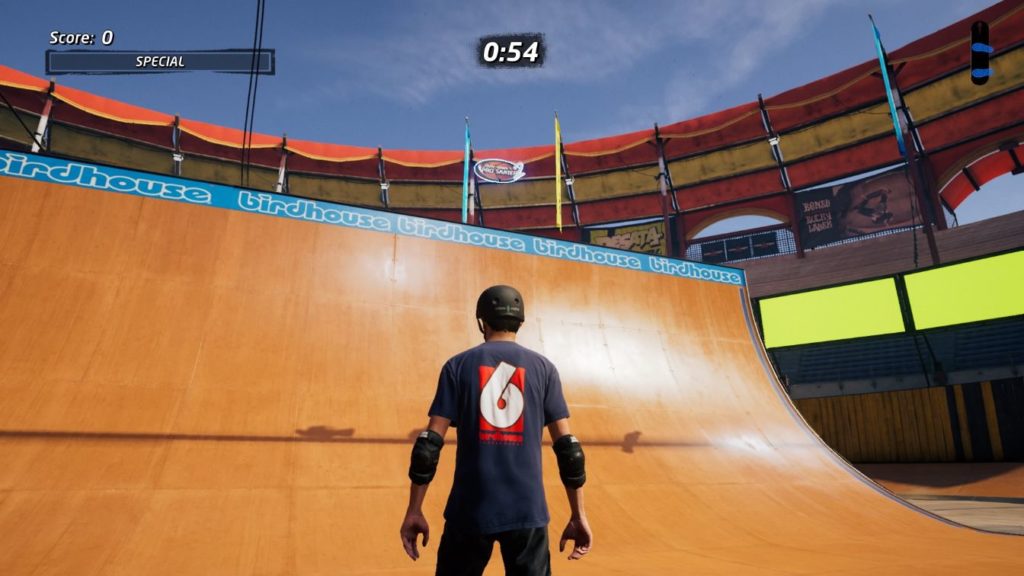 You should find another stat point inside the spiral loop.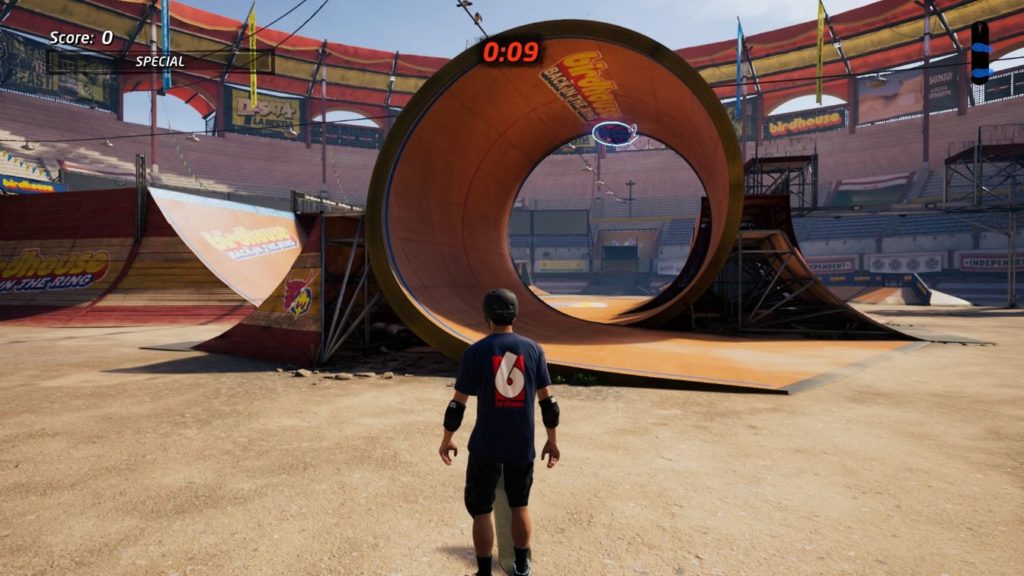 The last one is above the half pipe, near the stadium seats.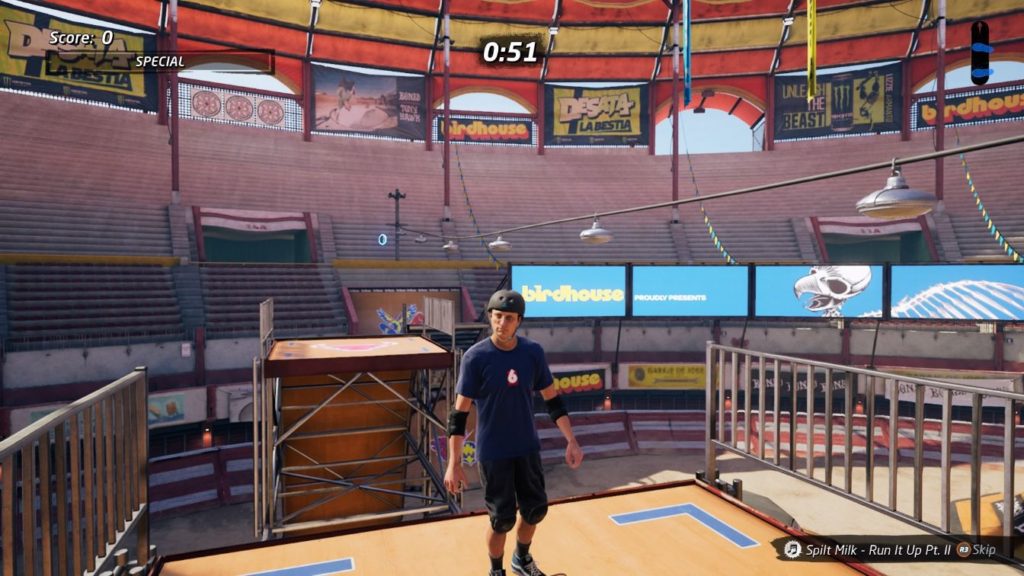 You can either use the ramp or use the combination of grinding + Wallride to reach the area.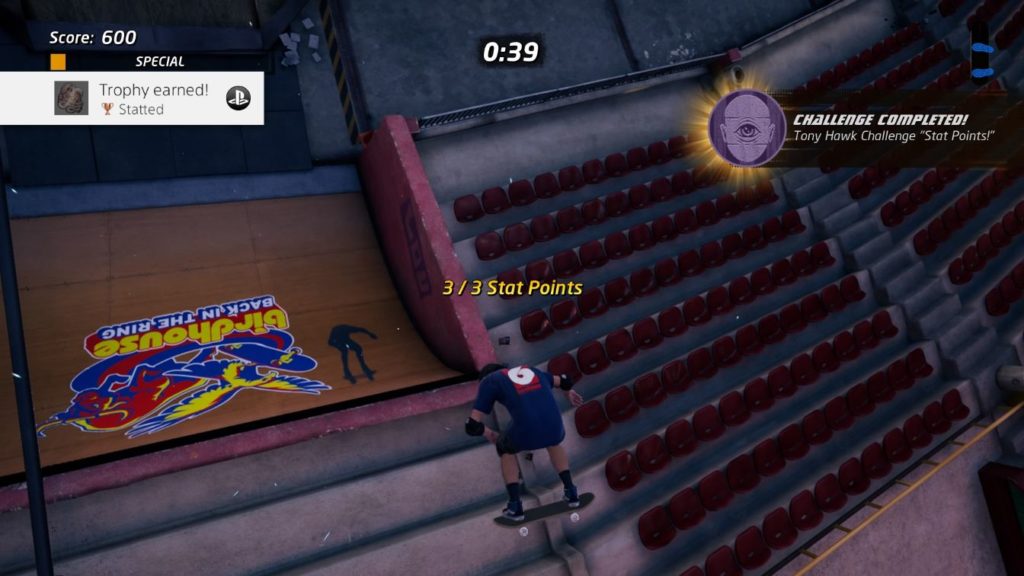 How to get the Vicarious Visions (V) collectible
The V symbol is on the cable with lamps. To get up there, you need to first reach the stadium seating area.
Here, you can choose between four different ramps on all sides (north, south, east and west), and each ramp comes with a half pipe for you to build speed.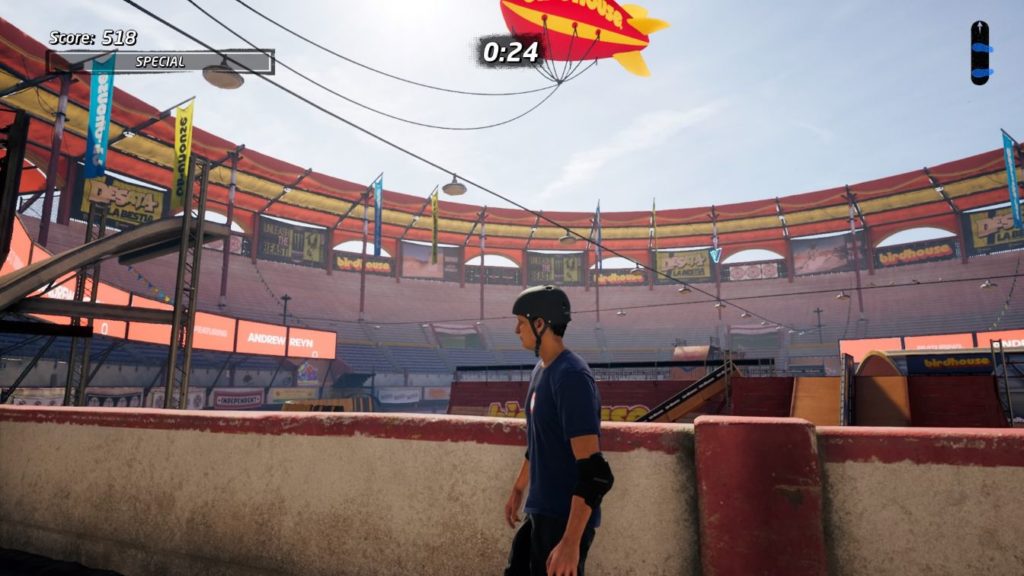 Use the ramp to jump and grind onto the cable.
You'll eventually reach the V symbol but you need to jump to get it.