You've gotta hand it to the old Bethesda. They don't joke around when it comes to DLCs.
Nearly every franchise they've developed or published has had must-have DLCs. This, of course, includes, The Elder Scrolls, with The Elder Scrolls V: Skyrim arguably getting the most expansive DLCs of any game of its generation.
Dawnguard, in particular, was well-loved on how it did vampires justice within The Elder Scrolls mythos.
Unfortunately, as good as Bethesda are when it comes to DLCs, you could argue that it's player base are better when it comes to mods.
The entire modding community of Skyrim is still well alive and kicking today, nearly a full decade ever since the game first released. This means that there's a wide assortment of mods out there for every taste and inclination, including those who feel like Dawnguard just didn't have enough for a "Vampire" playthrough of Skyrim. 
With that in mind, we've decided to round up some of Skyrim's best vampire mods.
Complete your bloodsucking vampire experience and show everyone what a Vampire-Dragon hybrid can do!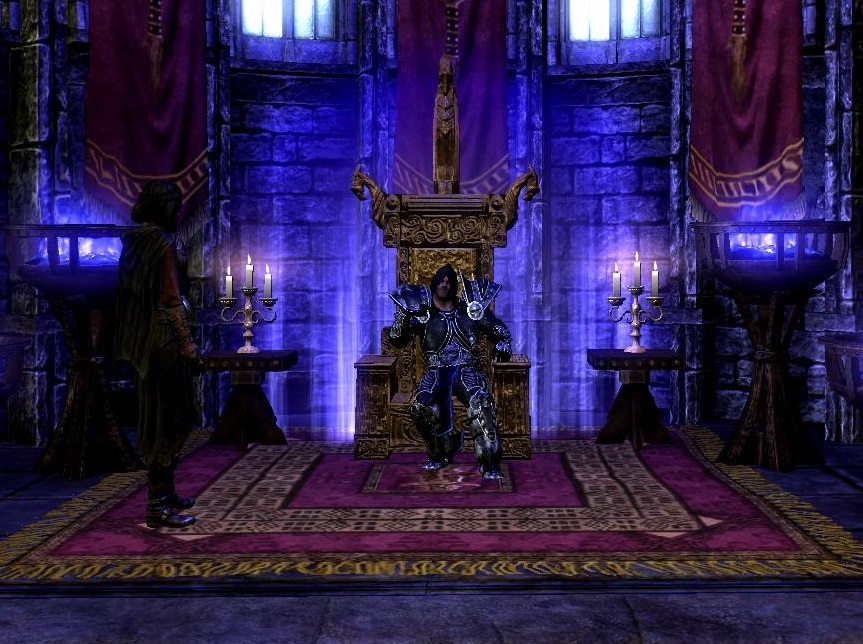 Not everyone likes to build fortresses. Some are more satisfied conquering them.
If that's true for you, then Castle Volkihar should make for the ideal home for your vampire lord dreams.
Castle Volkihar is a mod that gives you a grand castle to work with. It's a true home fitting for the lord of the vampires. It comes complete with everything from turrets and dungeons, as well as long and winding corridors. It's even got its own questline, just in case you're in the mood for some conquering, as mentioned earlier.
The story of the mod is set following the events of Dawnguard where you take Auriel's Bow to defeat the occupying army to free the coven locked away deep inside the castle's crypt.
Once you're finished with that, the castle is all yours for the taking.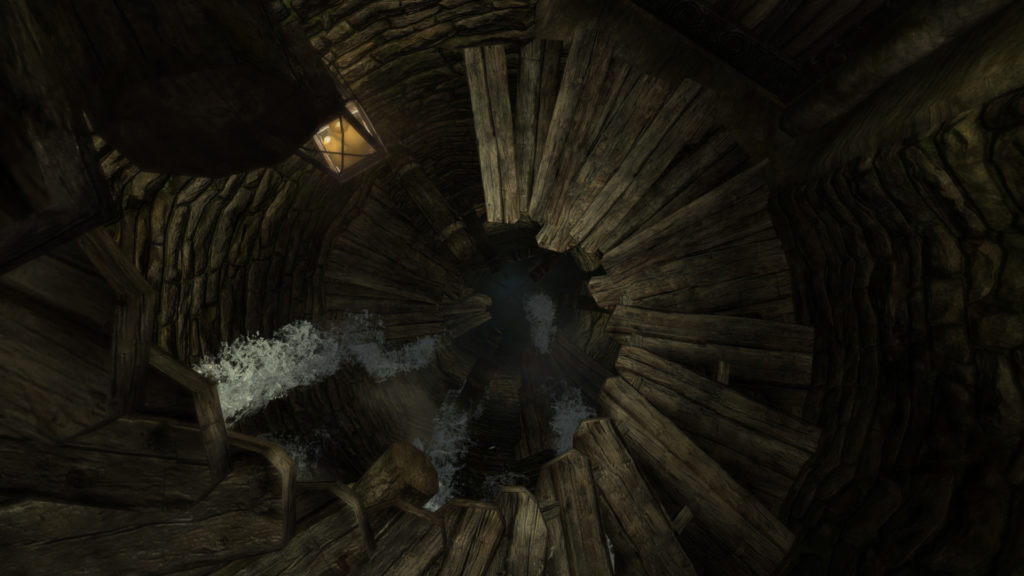 A lore-friendly reimagining of the iconic zombie-infested mansion from the first Resident Evil game, The Evil Mansion is a mod that is equal parts scary and intriguing.
If you're up for a scare, then we definitely recommend installing this for the kicks.
Of course, if you're going to live up to your full vampire potential, then the mod is all the more recommended, especially if long and winding castles aren't your thing.
Filled with all sorts of grotesque creatures, The Evil Mansion is yours to keep once you've gotten rid of all of its previous undead inhabitants.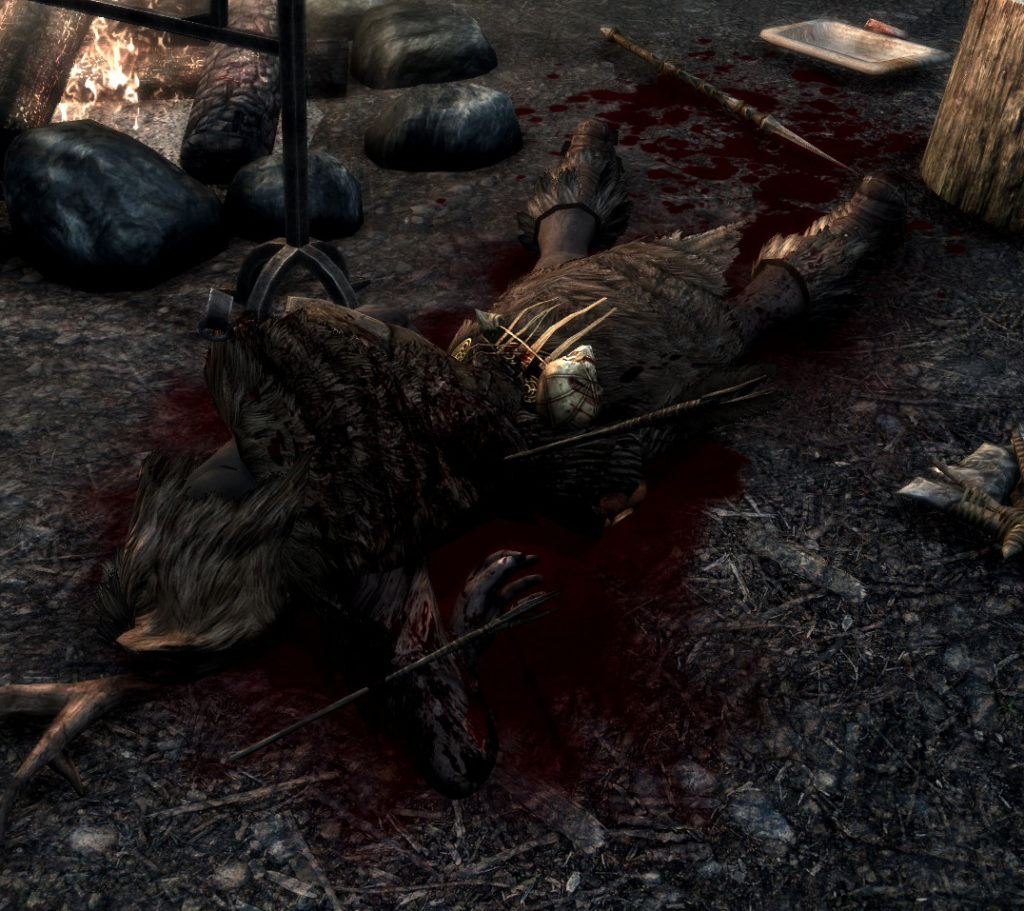 There are a lot of things missing from Skyrim that you'll only notice after a couple of playthroughs.
One of the few things that stands out even on your first playthrough though is, for a game that's supposedly so violent, drawing blood feels like you're just breaking open a can of tomato paste.
Seriously. Have a look the next time you make an enemy bleed.
The default blood textures definitely feel less like blood and more like fake blood, which, as any competent vampire knows, will just not do, which is why we recommend installing the Enhanced Blood mod so you can replace whatever puree Bethesda used as a model with something that actually looks scrumptious and palatable.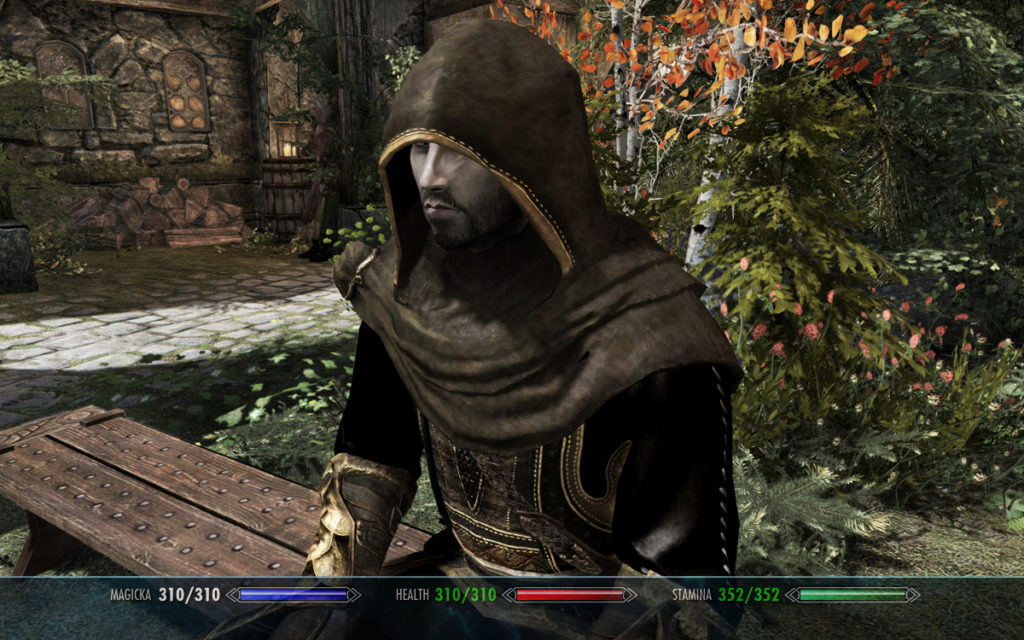 In the name of fairness, the attribute boosts that you get from a vampire in Skyrim comes the expense of not being able to go out in the sun.
However, one thing that breaks away from this immersive feature is the fact that you can't exactly cover yourself for protection from the sun, which is an actual thing if you've been watching your movies.
Luckily, the Vampire No Sun Damage fixes that.
With this mod, covering yourself up when out in the sun means that you're less vulnerable to the harmful effects of sunlight.
Take note: we said less vulnerable.
What this means is that, while you do take less damage, the damage is not totally removed.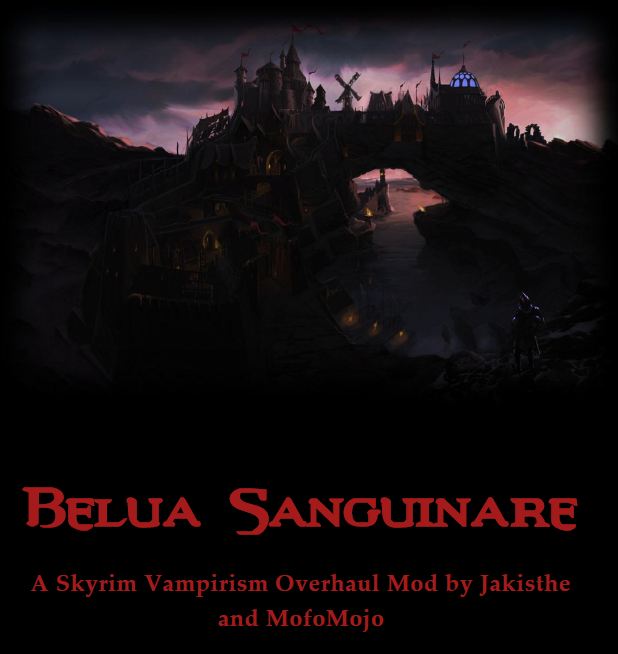 One of the most comprehensive vampire mods for Skyrim, Belua Sanguinaire Revisited makes players feel like an actual vampire.
In fact, one could argue that this mod is better than Dawnguard, and it's easy to see why.
Once installed, the mod changes the base game entirely, making it revolve around how you want your character to move and act like when he or she is in a vampiric state.
Installing this mod makes playing a vampire in Skyrim feel more like how it should.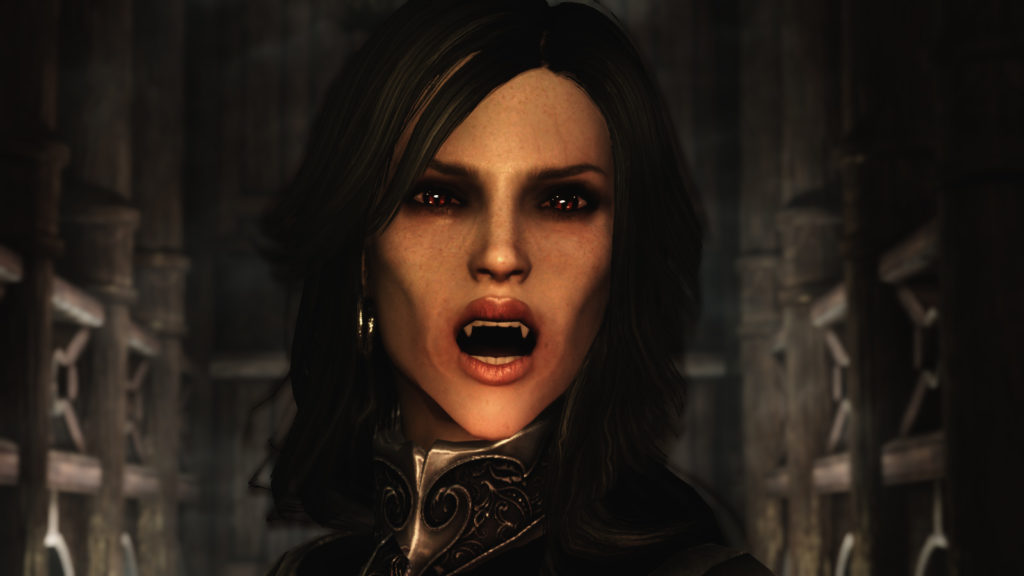 For better immersion in your vampire Skyrim playthrough, this is a must-have mod.
Skyrim's vampires admittedly look scary at first, but the aesthetics start to grow old rather quickly. This is why we recommend making your character and other vampires look and feel more like a vampire with this mod.
Basically, what this mod changes is the fangs and the eyes.
By making the fans look more natural and adding them to female vampires, as well as improving the shape of the faces and the eyes, your character and other vampires will look so much better.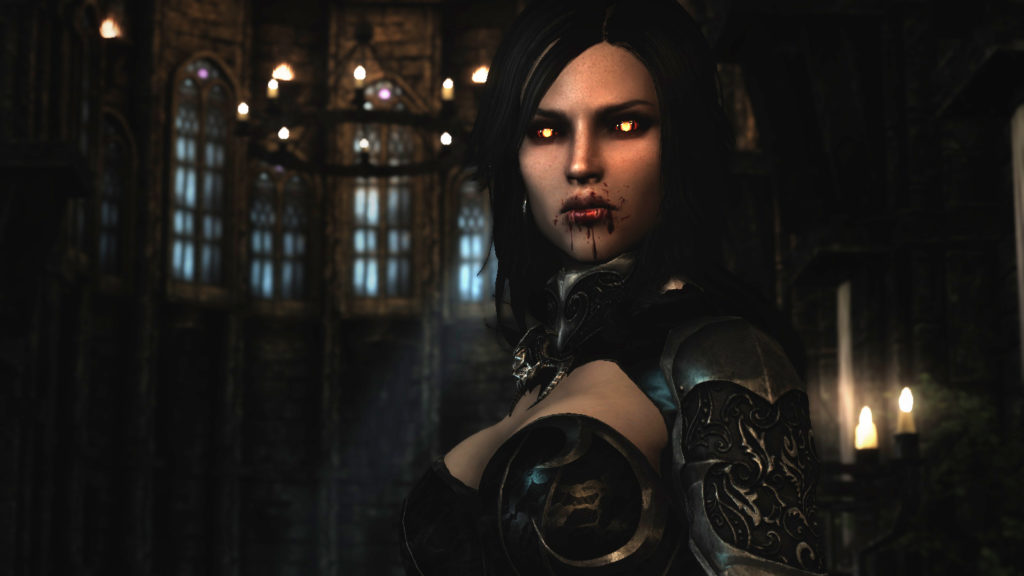 Just as the name suggests, the Dynamic Vampire Appearance mod allows you to change how your vampire looks depending on what you're doing.
Case in point, sucking blood feels a lot more satisfying when you can actually see blood dripping out of the mouth of your character after.
Your character's eyes will glow and turn yellow too if you use the Night Vision skill.
Basically, with this mod installed, your face will reflect what stage your character is in vampirism, creating a more realistic look.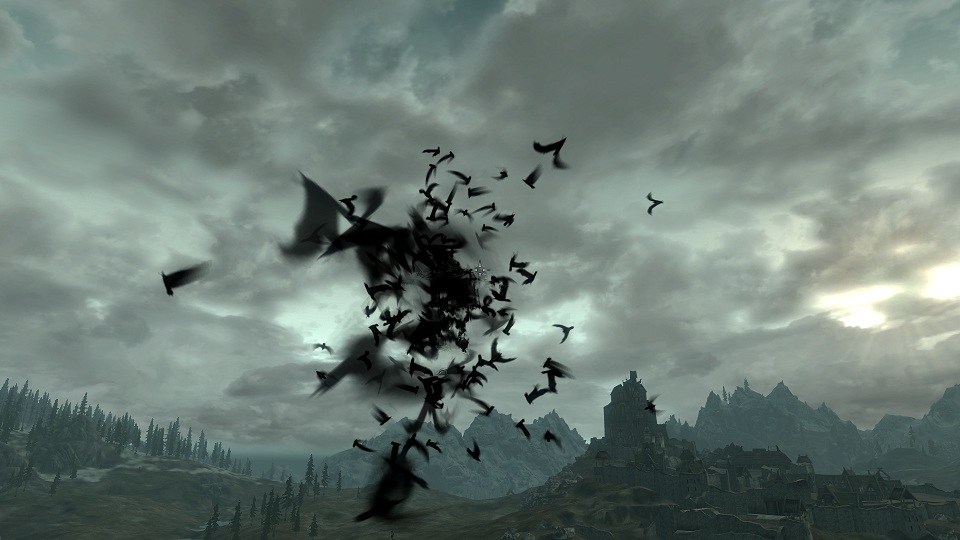 What kind of self-respecting vampire lord would you be if you didn't have the power to transform into a swarm of bats?
The Bat Travel Vampire is a mod that lets you travel to other areas by transforming into a swarm of bats.
Like, you know, how vampires used to do it in the old days.
Sure, it's a lot more cartoonish and not as dark as the other mods on our list, but it's an excellent addition that helps add a bit more fun to your gameplay.
Besides, in case you didn't like it, you can always disable or uninstall the mod.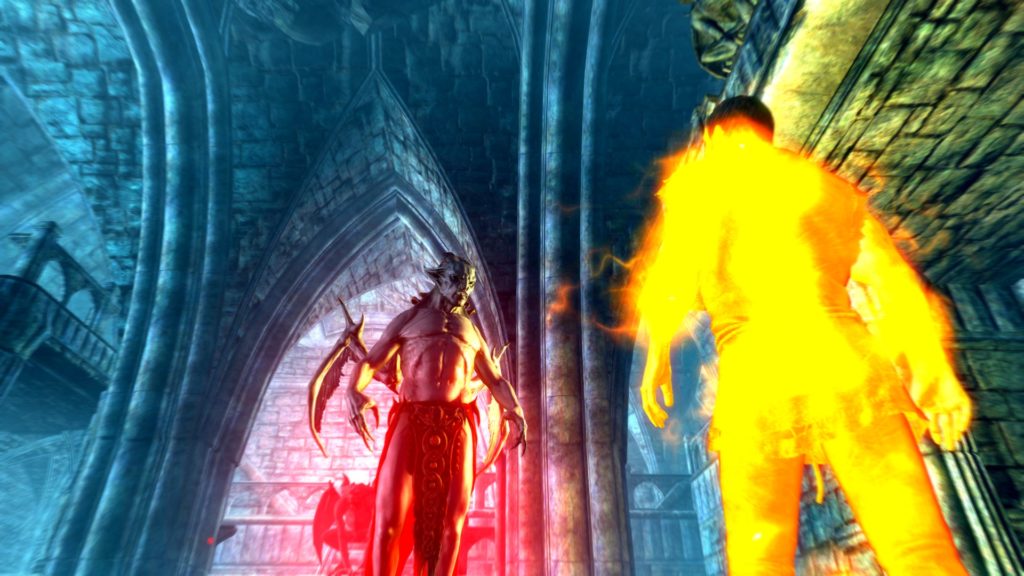 Make no mistake. Vampires are powerful in Skyrim.
It's just that, compared to the other transformations, they don't feel nearly as powerful and as overpowered.
That's a shame.
Adding the Predator Vision mod helps tilt things towards your favor by letting you access improved vision once the skill is activated, allowing you to hunt and see much more clearly like a true predator would.
As an added bonus, werewolves and the khajiit can use the ability as well.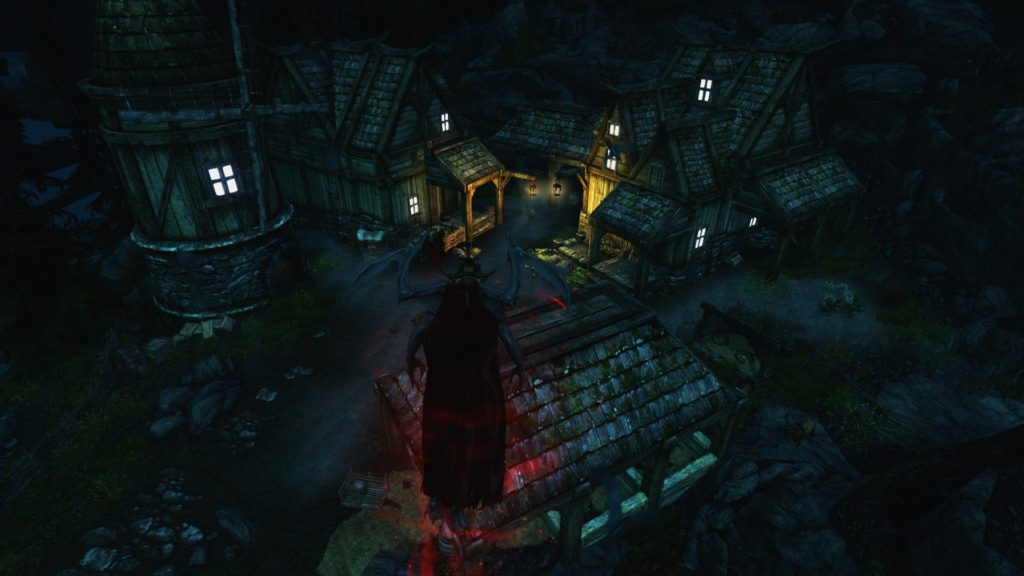 Being a Vampire Lord is great, except, the feeling of awesomeness wears out quite easily.
The fact is, as menacing as being a Vampire Lord is in Skyrim, you don't really get much in the way in terms of having an actual skillset to back-up your new transformation.
All you do is, essentially, look scary.
That's it, and unfortunately, that's not enough for an immersive vampire Skyrim playthrough.
Thankfully, we have the Royal Bloodline mod.
By installing this mod, you'll get an entirely new skill tree exclusive only to Vampire Lords that lets you feel more like the lord of vampires.
At higher difficulties, the benefit of being a Vampire Lord with the Royal Bloodline mod really kicks in. This is because of your newly found abilities, such as the ability to summon a Gargoyle Goliath, Evolved Wings that lets your character hover off of the ground, a skill that literally lets you call for an Eclipse, and so much more.
Conclusion
There you have it, Skyrim's best vampire mods.
If this is your first time modding, you don't have a lot to worry about. The modding tools available for Skyrim, especially on PC, makes it easy to modify your game and not corrupt your save file or progress in the process.
Hopefully, after you're done with your vampire escapades, you'll start to explore the other mods that Skyrim has available.
You'll be surprised as to what you can do and what you can change once you go down that rabbit hole.
Of course, it should go without saying, but, you should really back-up your save file.
While the best vampire mods in Skyrim are rather safe, you don't really want to take your chances, especially if you're already quite deep into your playthrough before you decided to go vampire and all.
Better yet, we do recommend starting a new game and focusing solely on playing as a vampire.
This way, your playthrough becomes even more immersive, and you don't have to worry about bricking your save file as much.
---
Related articles:
Top 10 Best Followers In Skyrim To Accompany You
Best Bows In Skyrim And How To Get Them