NFT and gaming is now a thing, and it's heating up as bigger studios start to join in the movement.
At the moment, most crypto / NFT games aren't enjoyable at all and are only adopted because of the play to earn feature.
That said, it may change in the future as NFT games get better with highly experienced game developers coming into the space.
Here are 6 highly anticipated NFT games that will be released soon (2022 and beyond).
1. BigTime
First on the list is BigTime which is dubbed as one of the future AAA games in the space. They're backed by many investors including celebrity and venture capitalist Ashton Kutcher.
It's basically a multiplayer action RPG where you can play with your friends to journey across time and space. Think of action RPG games like Diablo but in a futuristic setting.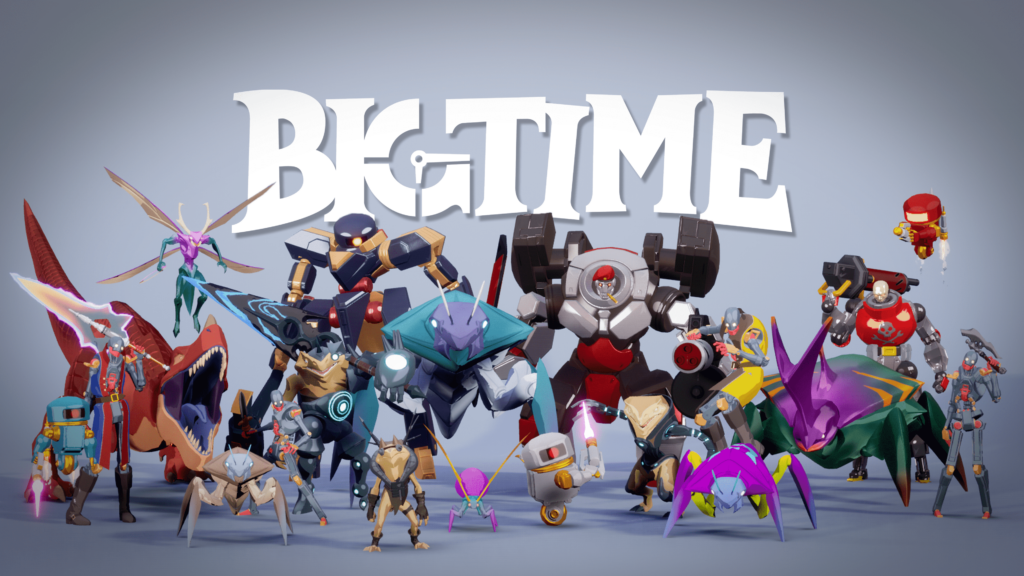 They aim to release the early access version in early 2022, but it's only accessible to those who bought the NFT passes. That being said, the game is free to play for everyone once the game officially launches after the early access is over.
In BigTime, you'll be able to earn NFTs but they should be cosmetic in nature, i.e. not pay-to-win. Apart from that, each player will have their own Time Machine, which is like a starter home to showcase NFTs, loot or to hangout with others. You can also get the SPACE NFT which is also virtual land as an addition to the Time Machine.
It will be a free game so do check it out when it launches.
2. Phantom Galaxies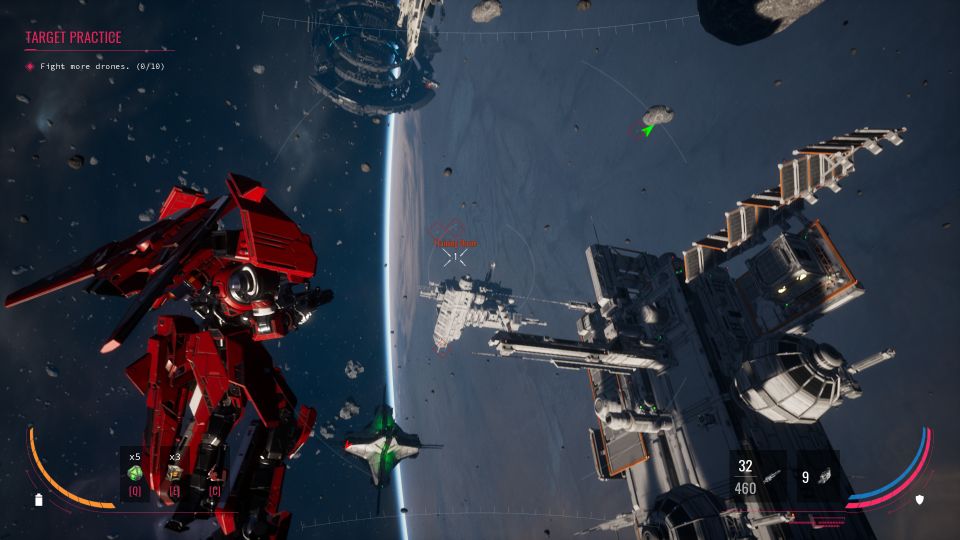 Another game we're looking at is Phantom Galaxies. It's more like a single-player game set in space.
Your character will be able to use a spaceship and it can be transformed to a space mecha. It's also RPG based and you'll have main and optional quests to complete.
You'll spend most of your time flying in space, battling enemies, collecting resources and so on. Those who hold the required NFTs will be allowed to play the alpha version for the time being.
Here's a brief preview on what it's like.
3. Heroes Of Mavia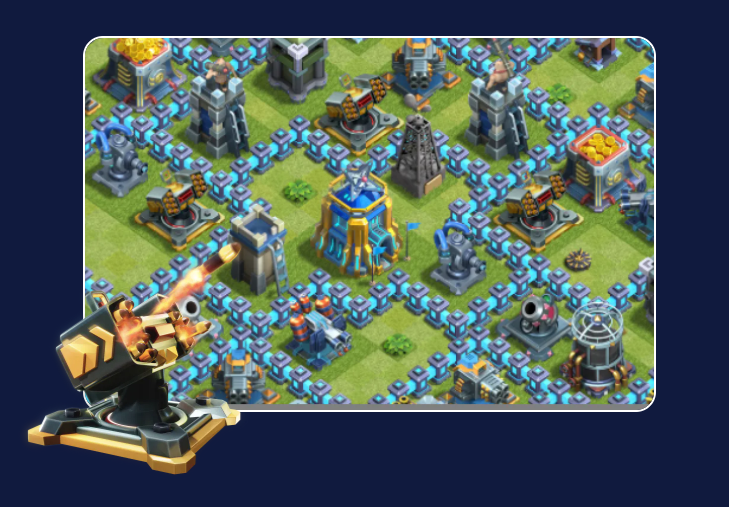 If you love Clash of Clans (CoC), then you may want to try out Heroes of Mavia. It's another CoC inspired game but it's a play to earn where you can make money playing games.
Mavia took heavy inspiration from both CoC and Axie Infinity, one for the gameplay and the other for the tokenomics.
Like Axie, Mavia will have different types of tokens and players will be able to cash out tokens from winnings (e.g. destroying the enemy's base).
The downside is that you need to have the land NFT to play the game if I'm not mistaken. If you don't own one, you can enter into a scholarship (similar to Axie) and play the game.
4. Illuvium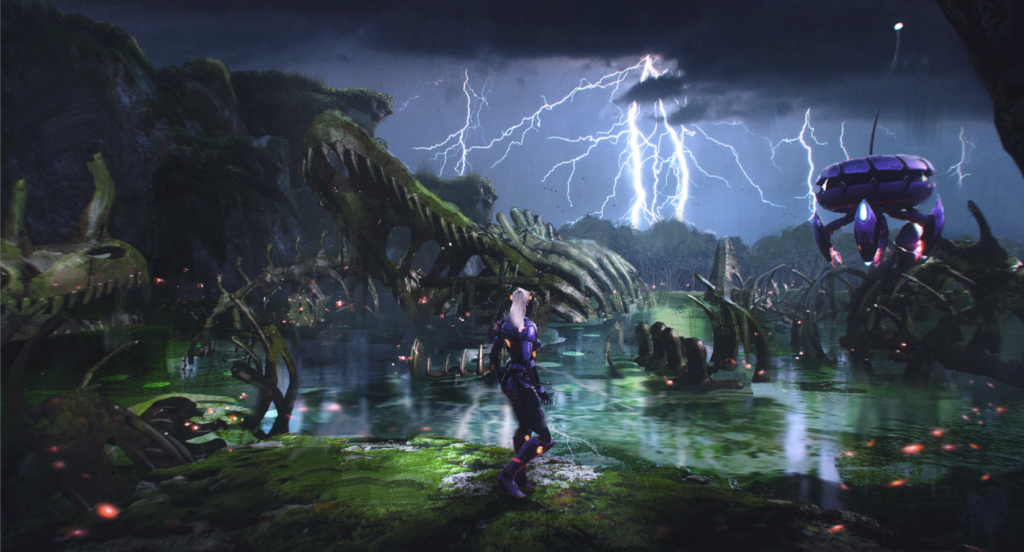 Illuvium is definitely on the list of most anticipated NFT games and for good reason. The gameplay trailer does look really good, unlike most NFT games now.
Built on Unreal Engine, it's basically an open world RPG where you have to journey across different landscapes and hunt special creatures called Illuvials. Players who are able to capture Illuvials will receive them as NFTs in the wallet.
At the moment, there are over 100 Illuvials that you can find in the open world. Illuvials are also divided into different classes (e.g. fighter and rogue) and affinities (elements like water, fire and earth).
Capturing Illuvials isn't the only thing you can do. Once you've assembled a team, you can head to the arena to battle other people, and it uses an auto-battler system.
5. Guild Of Guardians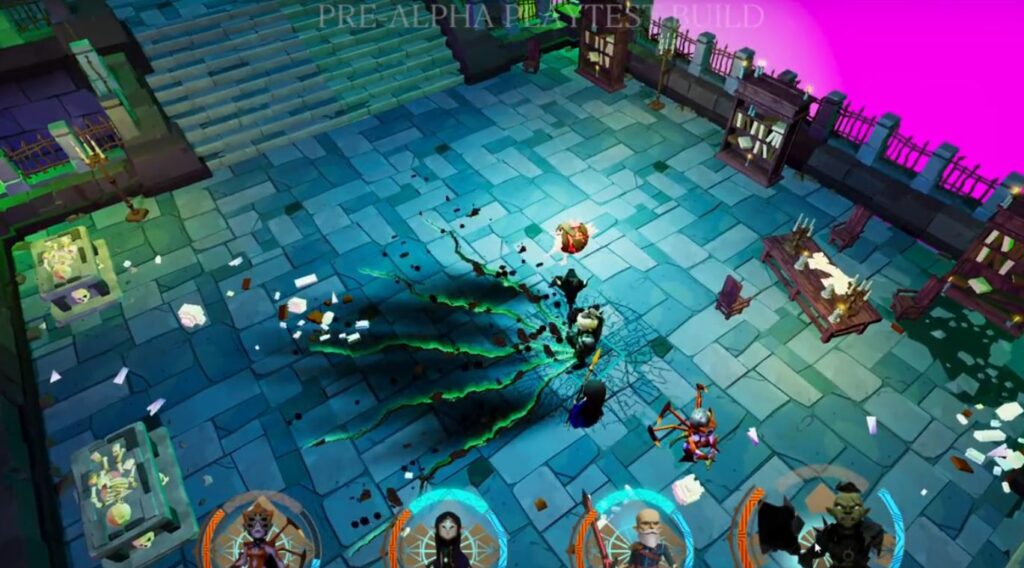 Guild of Guardians is one of the highly anticipated mobile NFT games. It's also an RPG game where you can play with friends or strangers online. The aim is to build a dream team of Guardians. You can also join and compete with a guild to earn all kinds of in-game rewards.
It's also dubbed as a free-to-play and play-to-earn game where anyone is able to make some money from it, apart from enjoying the game itself.
Based on the teasers, Guild of Guardians does look like a dungeon RPG kind of game (e.g. Diablo).
They aim to launch it early 2022 as well.
6. Parallel NFT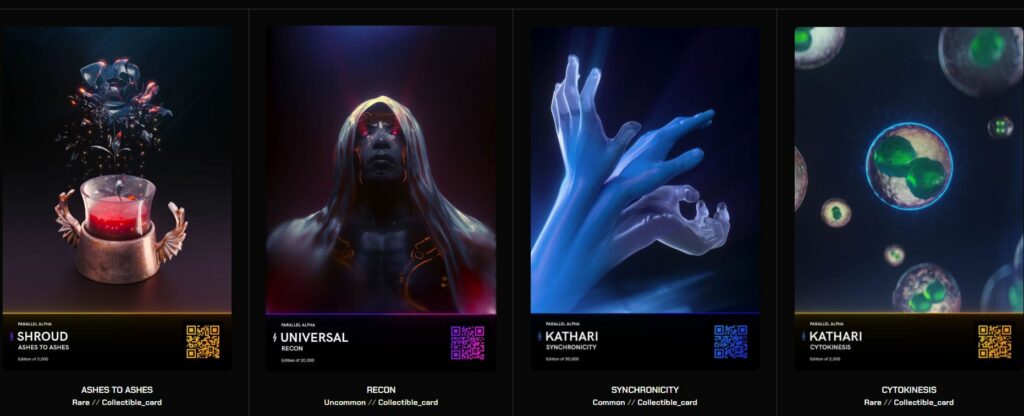 Last on this list is Parallel NFT, another widely-known upcoming NFT game. In this game, you'll have five streams of evolution called Earthen, Marcolian, Augencore, Kathari and Shroud. These are like the five factions you'll find in Parallel.
Parallel has been selling their NFTs via card packs and the third drop is on the way. It's basically a card-battler game and you'll need to own a deck to play it. This means it's not free-to-play at the moment.
Parallel is also one of the companies that have received huge funding to develop the game, and is one of the highly anticipated ones in the industry.
In a nutshell
Presently, most of the NFT and crypto games are far from enjoyable (and filled with scams). We need more legitimate video game companies adopting NFTs rather than NFT companies trying to make a video game. The former makes more sense. Games should be fun to play first, and then play to earn next.
That said, we'll be seeing more video game companies venturing into the NFT space in the future, and the quality of games in this space should only get better.
Disclaimer: This article is not to be taken as financial or investment advice of any sort.
---
Related posts:
Heroes Of Mavia Is An Upcoming P2E Game To Watch Out For
Genshin Impact: How To Find The Key Sigil Underwater