In Valheim: Mistlands, you'll now be able to rear female chicken (hen).
This will also unlock more dishes as egg can now be used as an ingredient.
Here's how you can find and rear chicken (hen) in Valheim.
How to get chicken egg
Before you can rear chicken, you need to first buy the egg.
You can get a chicken egg for 1,500 coins at the merchant Haldor. He is found in the Black Forest and his location will not change once found.
1,500 coins is a lot but you don't need so many eggs if you have time. You just need 1 egg.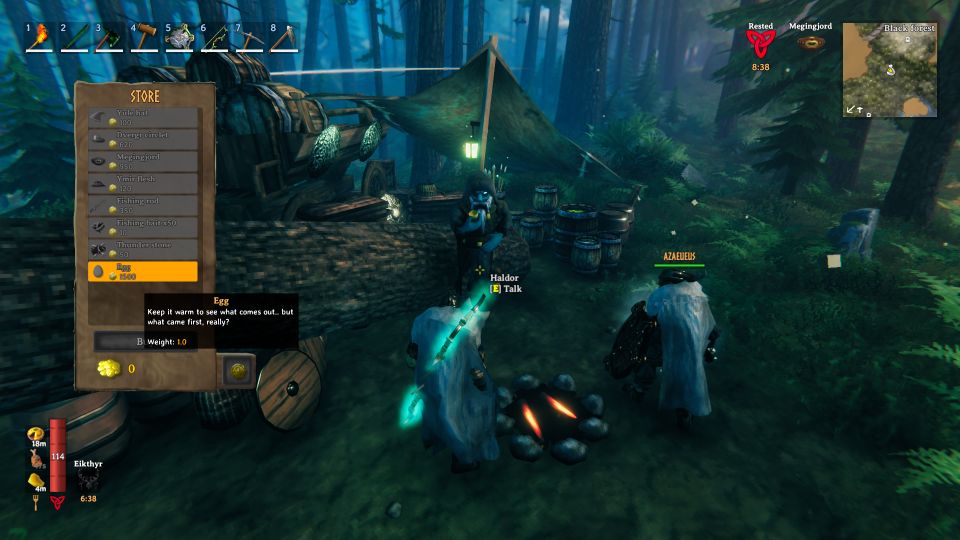 How to rear chicken
Once you have the egg, just drop it inside your house. It has to be sheltered (with a roof) and you probably don't need a nearby fire source.
It will be "too cold" when you drop it and after a few seconds, it will turn "warm".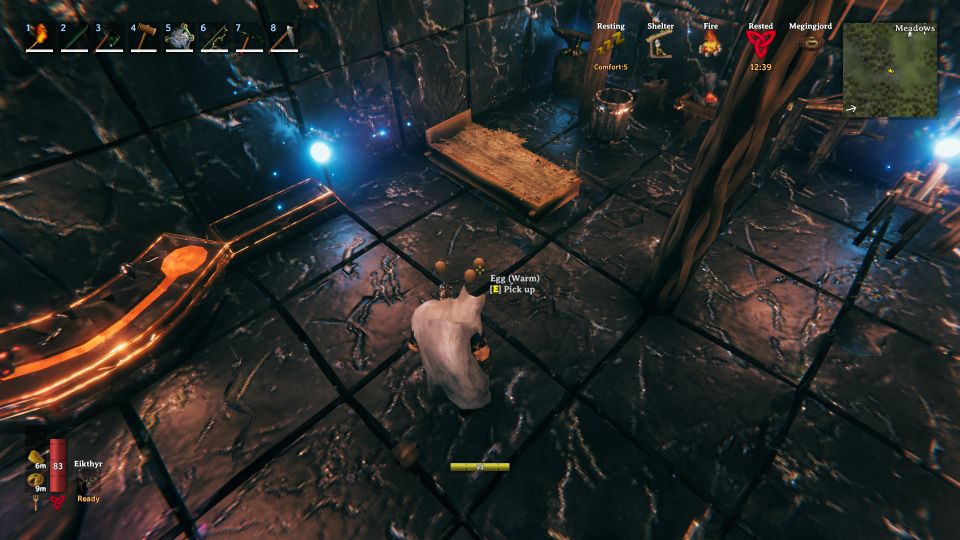 Now you need to wait about a day or two in-game and the egg will hatch into a baby chicken.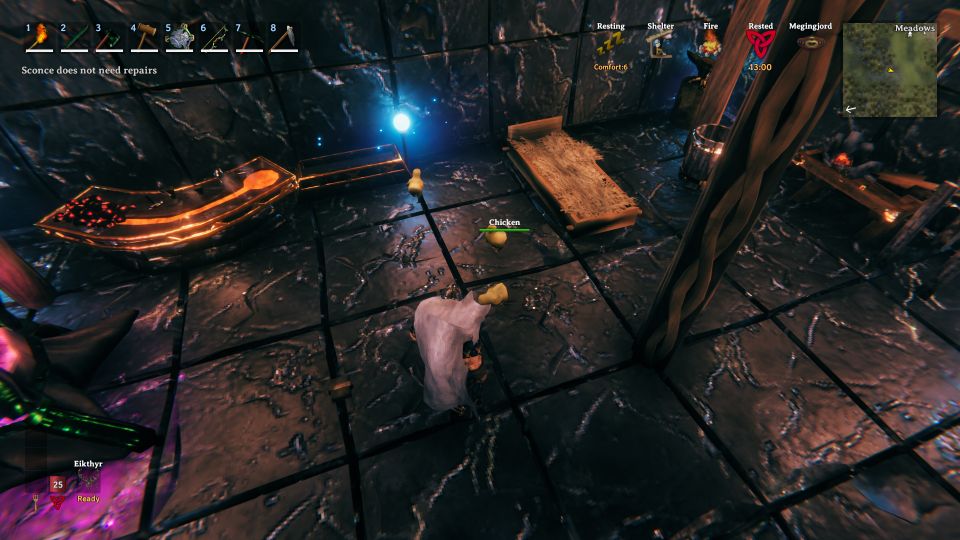 You'll need to wait again and after a day or two it should turn into a hen. You will now be able to rename and pet the hen.
As it's hungry, you'll need to feed the hen. Carrot seeds seem to work. There may be more types of food that can be given to the chicken but I'm not sure what they are at this point.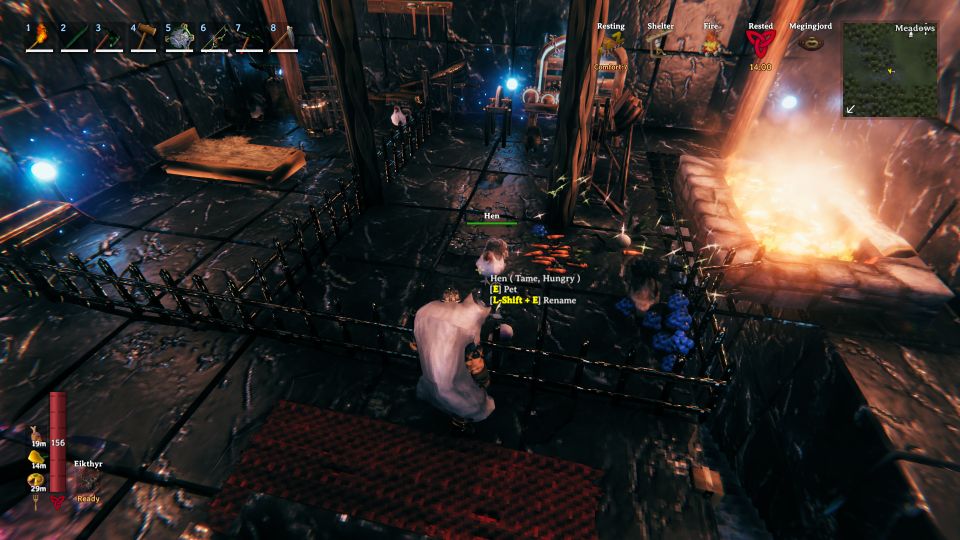 After eating, the hen should be happy. It will then lay eggs later. You can repeat the process to get more hen and more eggs.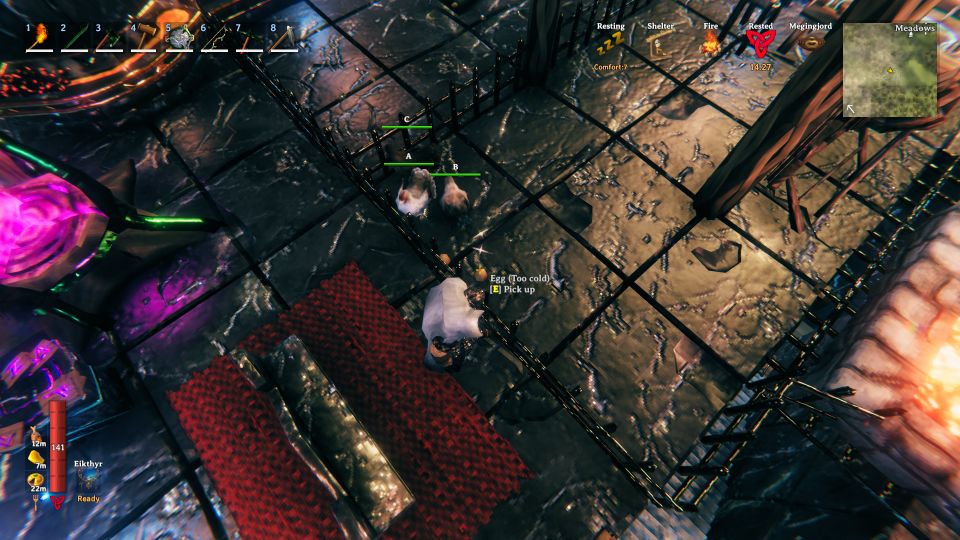 ---
Related posts:
Valheim: How To Build A Ballista To Use Missiles