In Valheim, killing bosses is one of the main goals of the game, apart from just base building.
After you're done with Eikthyr and The Elder, you'll have to face Bonemass which is the third boss located in the swamp biome.
Here's how you can spawn and defeat Bonemass in Valheim.
How to spawn Bonemass
To spawn Bonemass, you need to first find 10 wilted bones.
These wilted bones are commonly found in muddy scrap piles or chests located inside crypts (dungeons). These crypts are the ones inside the swamp biome and you need a swamp key to open them.
Once you have the wilted bones, place it in your quick slot (1 – 8) and use it. Bonemass will then spawn.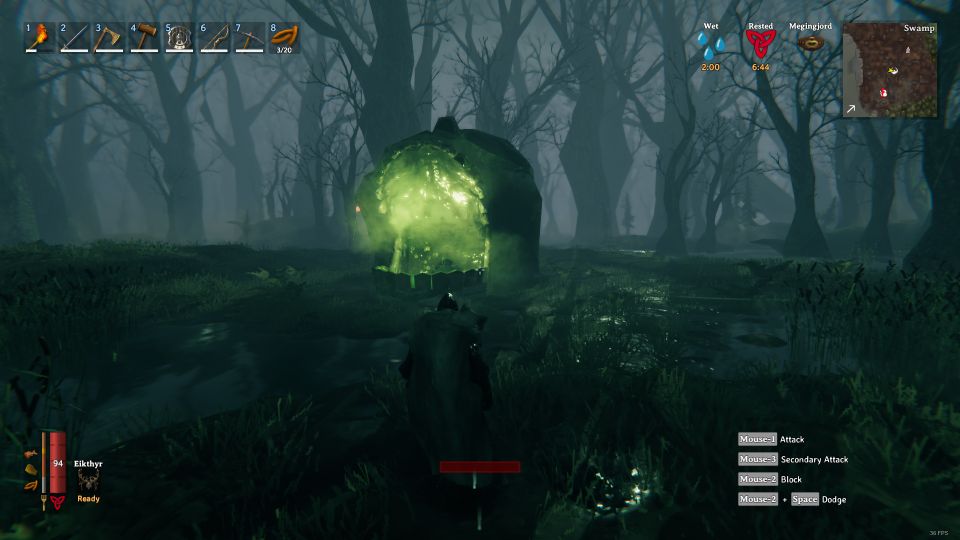 How to defeat Bonemass
The easiest way to defeat Bonemass is just by using the cowardly way which is also the most practical if you're alone.
You just need to build a treetop platform near the spawn point (as long as the devs don't remove this trick later).
To do so, look for the huge trees that can't be cut down. You'll see no damage if you attempt to cut them.
Once you've found the tree, build a workbench and start building stairs upwards. You'll need to reach a certain height and Bonemass can't get you at all.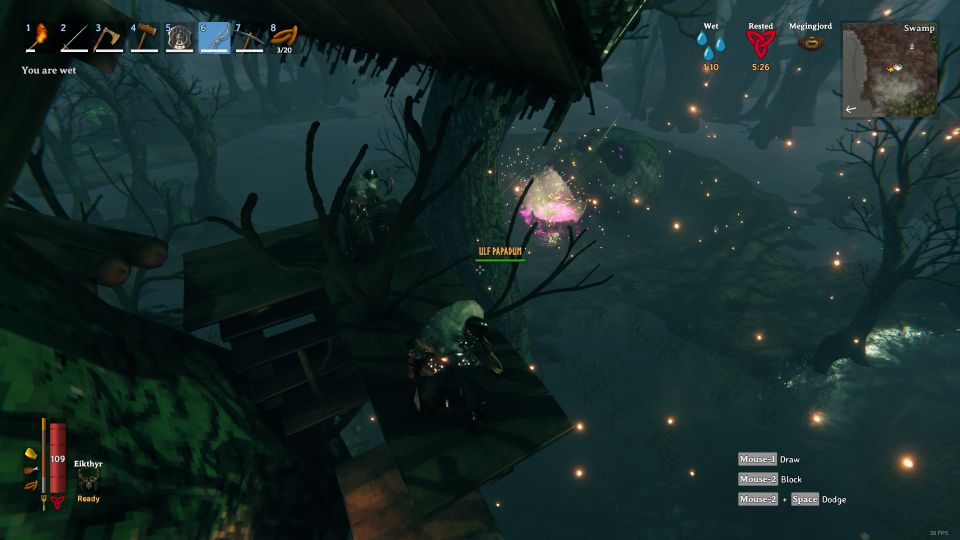 Apart from that, you should use frost arrows. Frost arrows require obsidian and freeze glands, both of which are from the mountain biome.
You can get obsidian by mining the ores on the mountain and freeze glands from killing drakes.
Frost arrows will deal a lot more damage to the Bonemass. You might need around 300 frost arrows to actually kill the boss.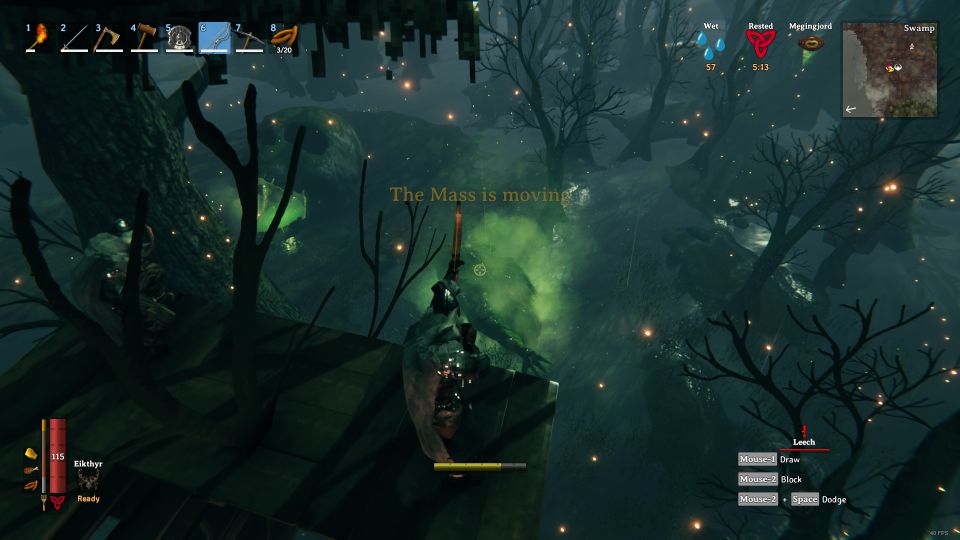 If you wish to fight without building a treetop platform, it will take a long time as you'll be running a lot.
Bonemass throws blobs at you and does AoE poison attacks. This means you need a lot of poison resistance potions and healing potions.
In a group, you should have one or two players luring the Bonemass away while you do damage, or vice versa.
After you've defeated Bonemass, you'll get a wishbone. A wishbone is used to detect ores (e.g. silver and iron) and also buried treasure.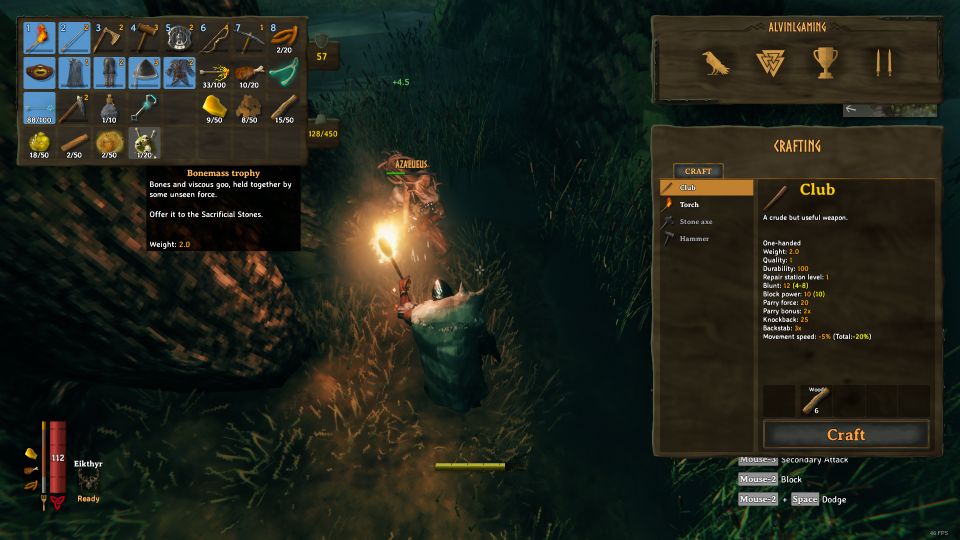 Activate Bonemass power
You should also get a Bonemass trophy.
Attach it to the stone at the stone circle and you can activate its power. It's mainly to increase damage.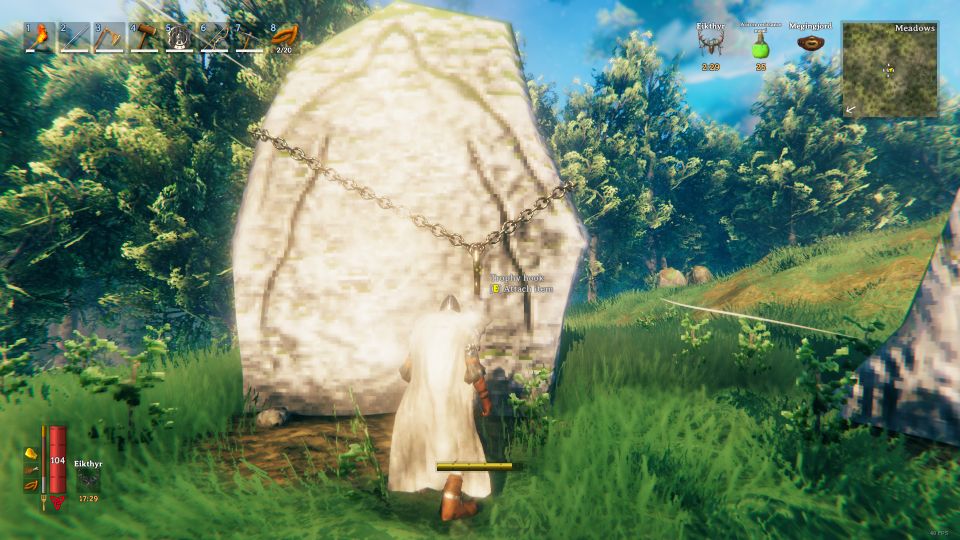 ---
Related posts:
Valheim: How To Defeat The Stone Golem And Get Crystals