Starfield has a bounty system across the galaxy where you can get caught and lose your stolen items and contraband items.
There are a few factions and each faction has their own bounty (e.g. United Colonies and Freestar). You'll need to pay the bounty based on which faction you got the bounty on.
Here's where you can find a terminal to clear your bounty in Starfield.
Where to find a terminal to clear your bounty
If you don't use a terminal to pay the bounty, you can get stopped by a security officer to pay the bounty, but you'll also lose your stolen item and your contraband items.
To prevent that from happening, it's best to pay the bounty via a Self-Service Bounty Clearance Terminal.
You can basically find such terminals in the bigger cities like New Atlantis, Akila City and Neon.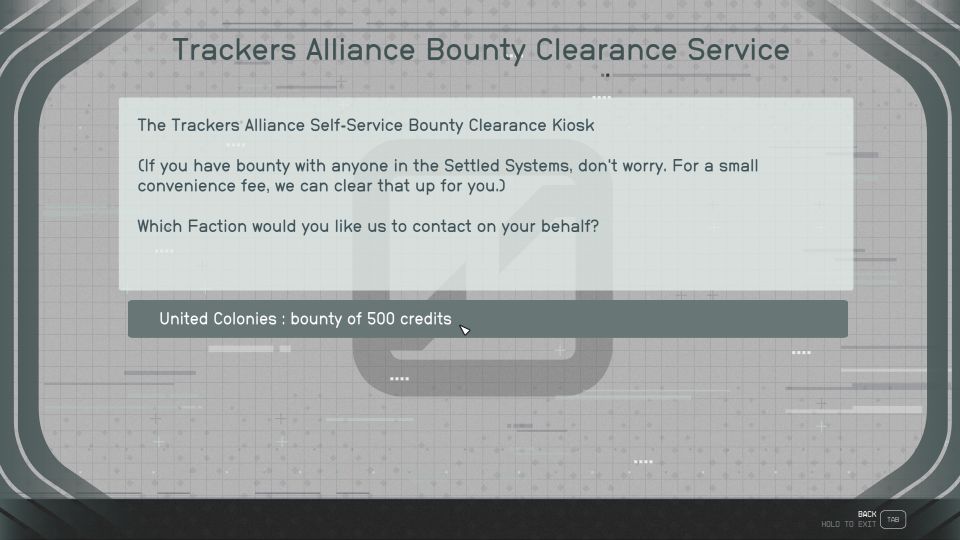 However, the terminal may not allow you to pay the bounty if you're in the same space in which the bounty is owed.
For e.g. you can't pay a United Colonies bounty in New Atlantis because it's under United Colonies. You would have to go somewhere else like Akila City.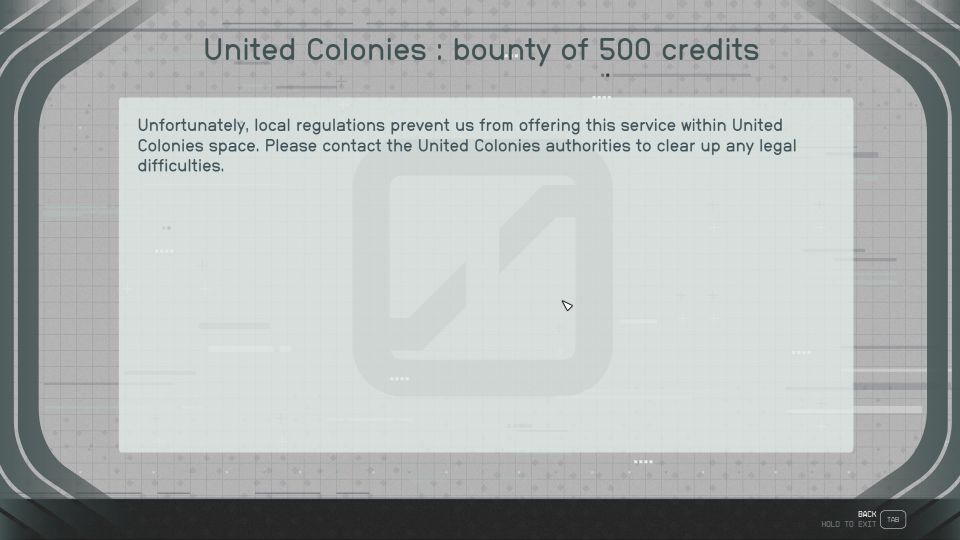 In New Atlantis, you'll find the terminal at the Viewport building, just beside the job board terminal.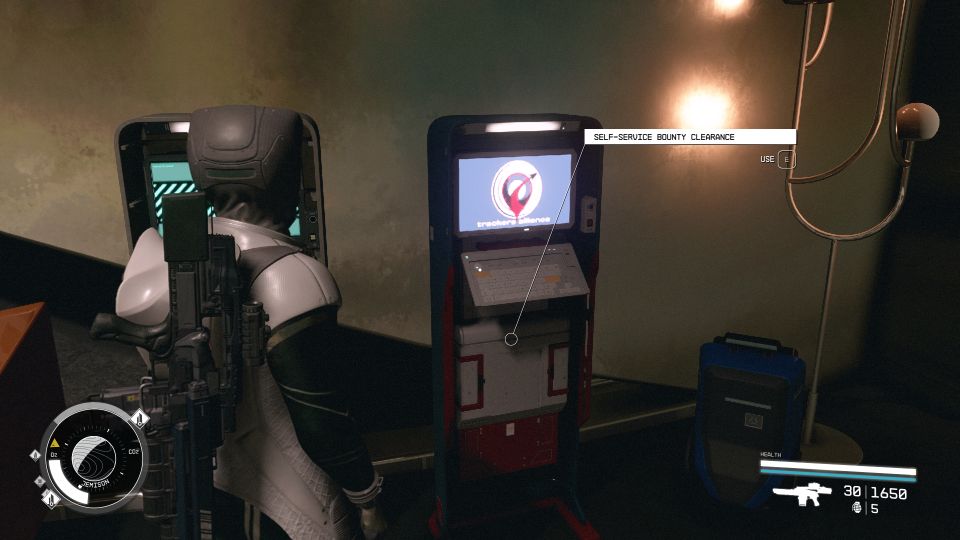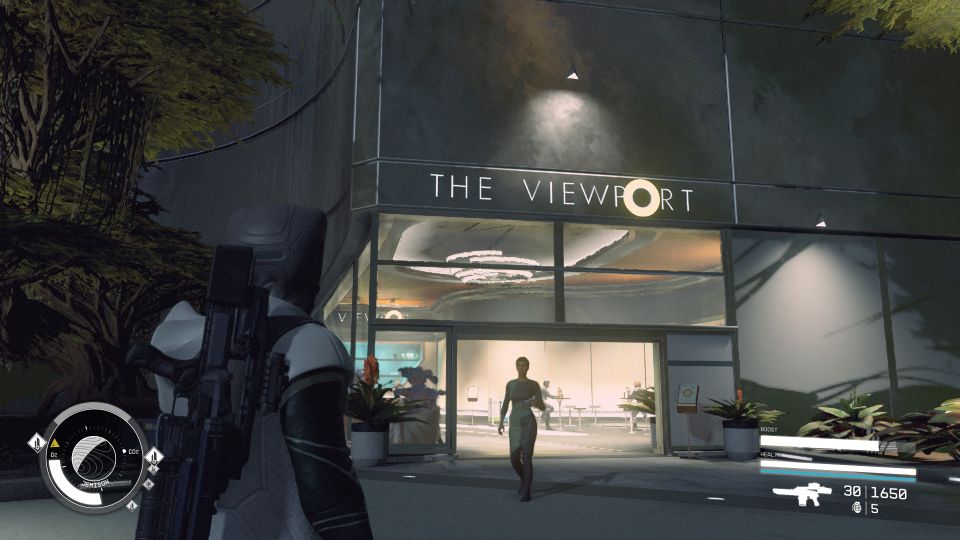 For Akila City, you'll find the bounty terminal in the Hitching Post, which is near the entrance.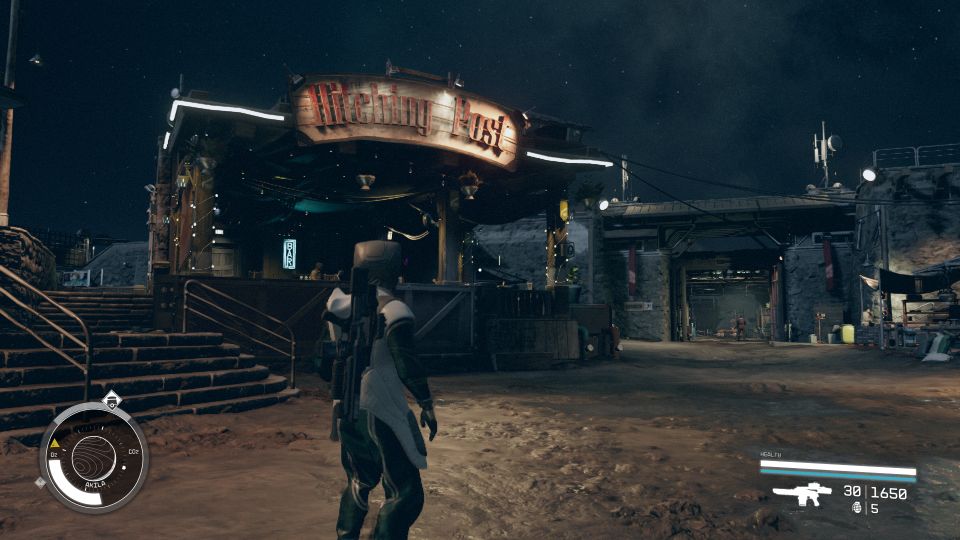 The terminal is beside the job board as well.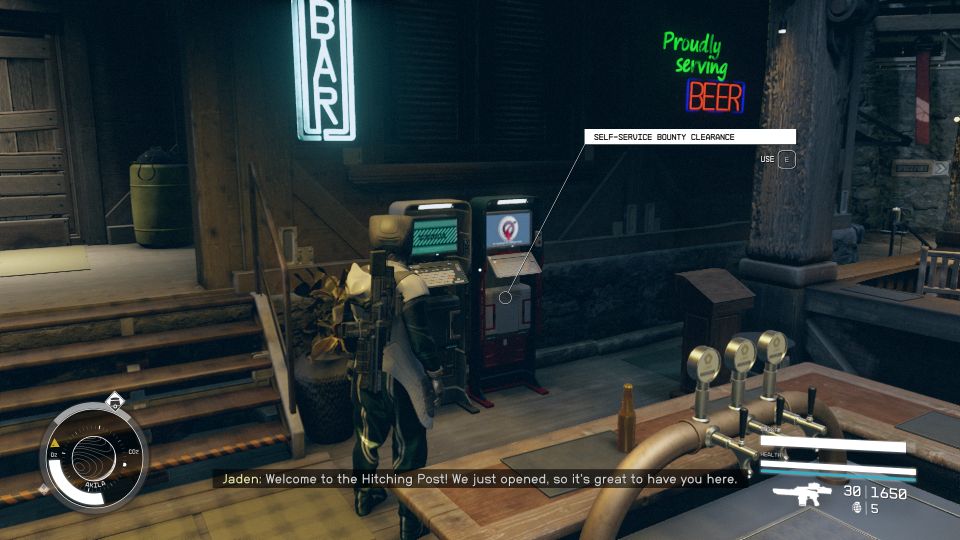 The best strategy for this is to actually choose a planet that is not under the control of any of these factions.
Build an outpost and create the Self-Service Bounty Clearance terminal on the outpost. That way, you won't get caught when landing on your outpost.
---
Related posts:
Starfield: No Sudden Moves Walkthrough & Guide