Absolute Power is a Crimson Fleet mission in Starfield.
Your objective is to retrieve the Conduction Grid technology from Neon.
Here's a walkthrough and guide of Absolute Power in Starfield.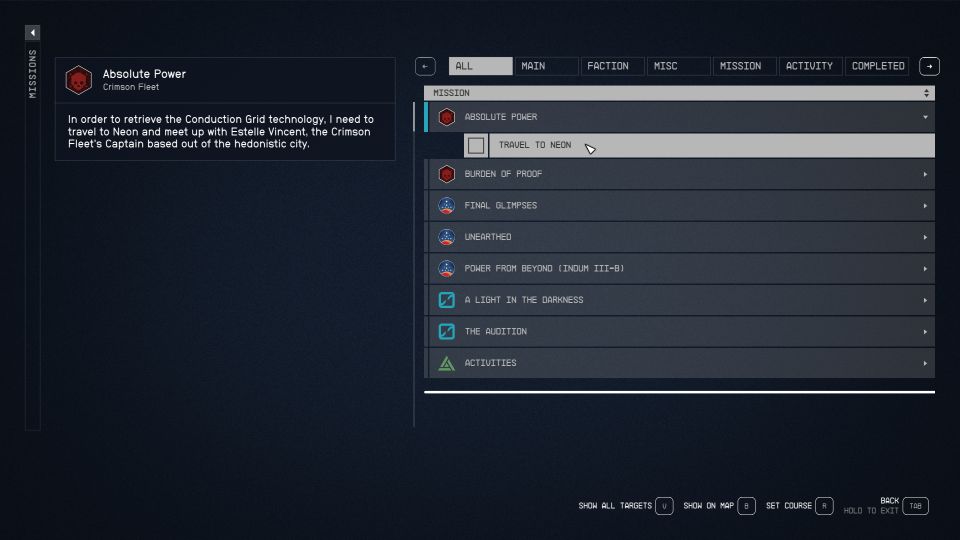 Speak to Estelle Vincent
First off, head to Madam Sauvage's Place in Neon to talk to Estelle Vincent.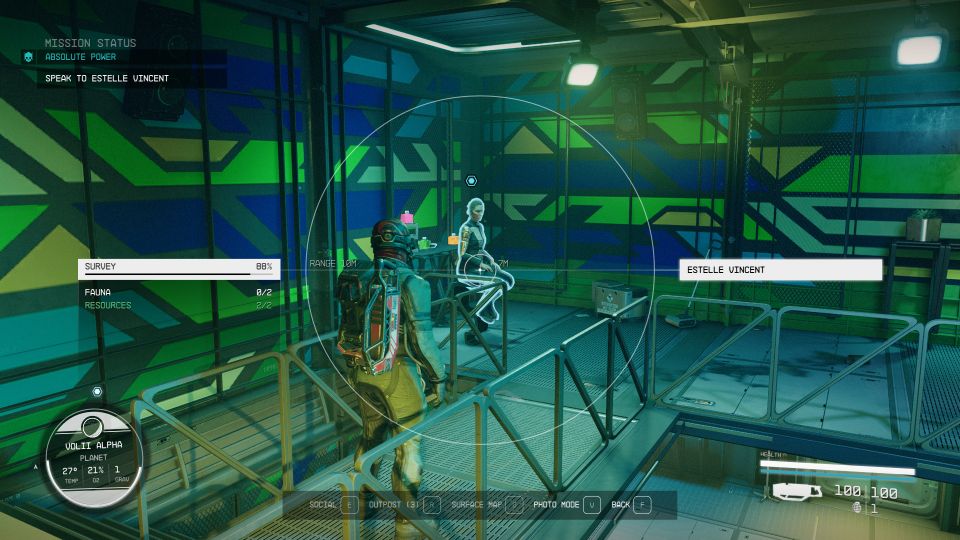 (Optional) Locate evidence to extort Ayumi Komiko
You can then find evidence to extort Komiko.
Go to the Generdyne office and talk to Ji Nashida.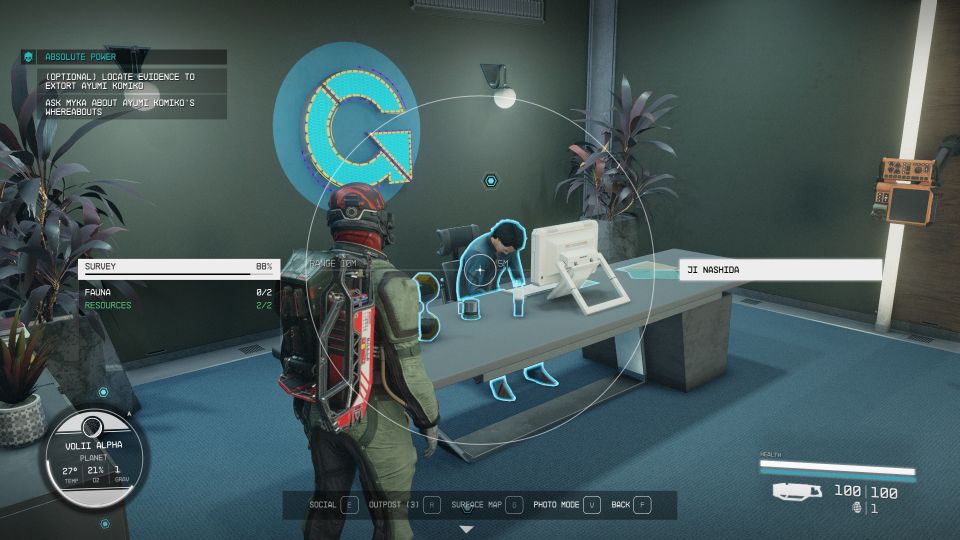 You can persuade him to get evidence in Komiko's office. He'll even open the door for you.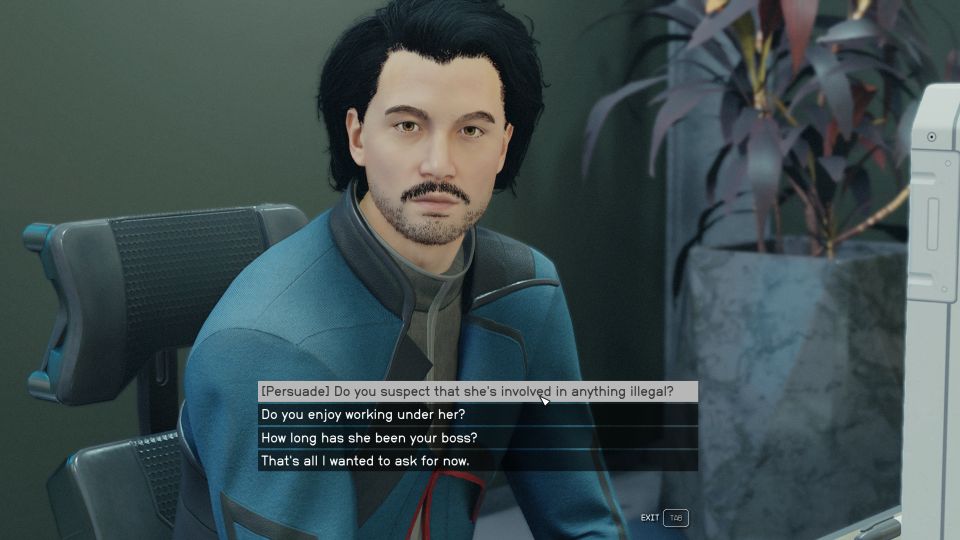 Enter her room and get the Meeting with Bayu evidence in the safe.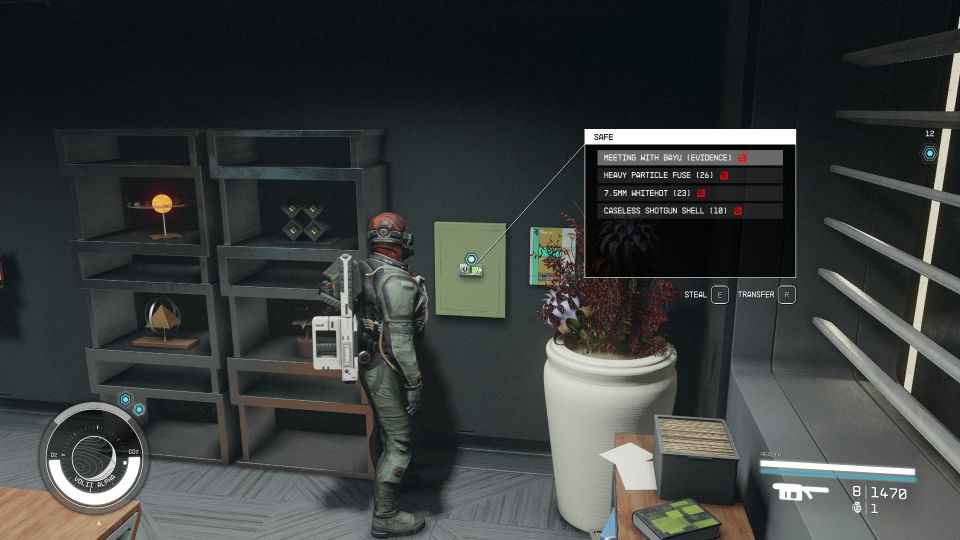 Talk to Myka
Next, head to Euphorika. Talk to Myka and you'll learn that Komiko is in the members' lounge.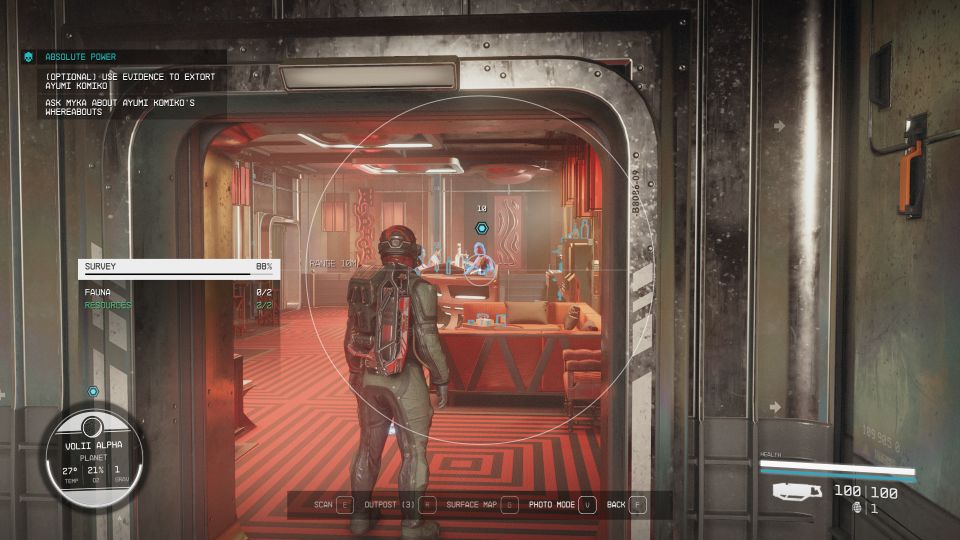 If you had bought the members' lounge access from back then, you can enter immediately.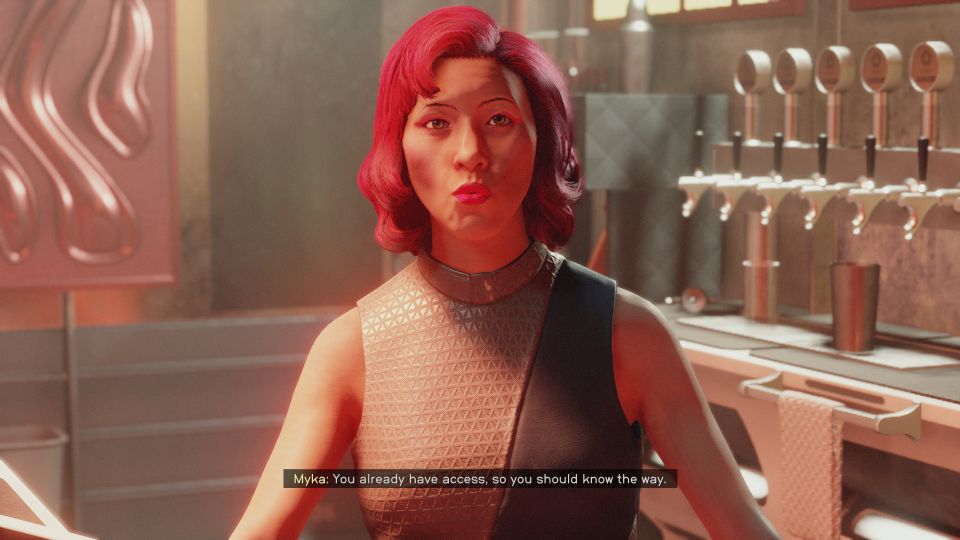 Acquire the Generdyne Passkey
Talk to Ayumi Komiko inside the lounge.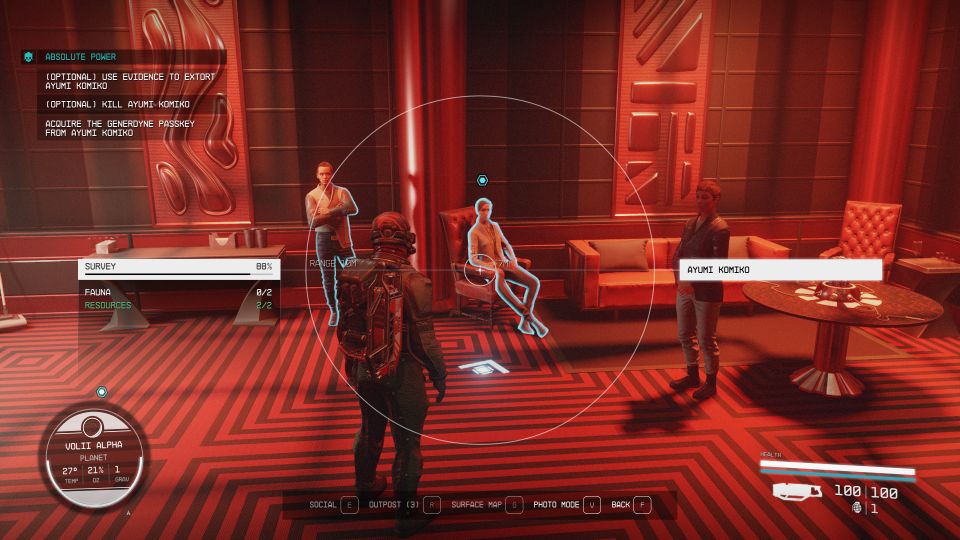 You can show the evidence you obtained from her office to get the passkey immediately from her.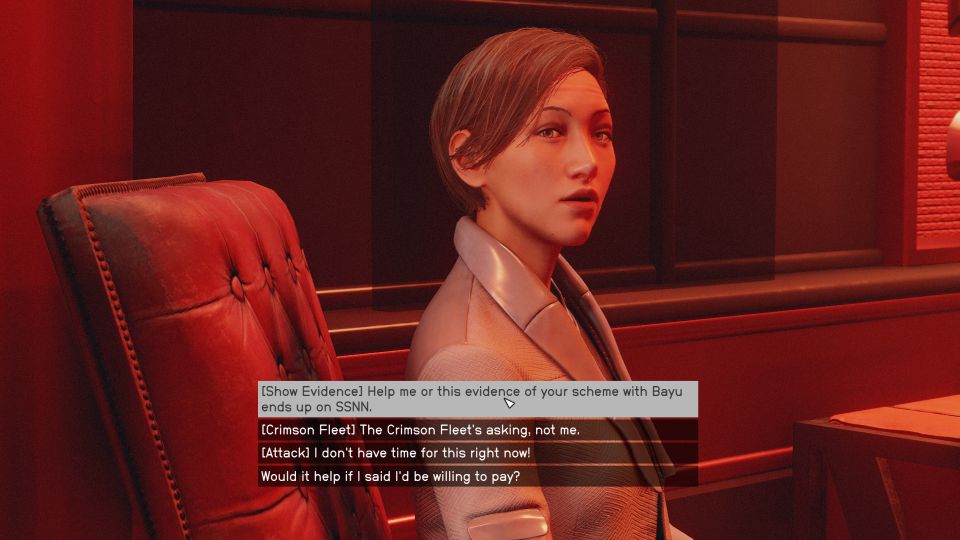 Enter Generdyne through the storage entrance
Then, head inside Generdyne through the storage entrance in the Underbelly.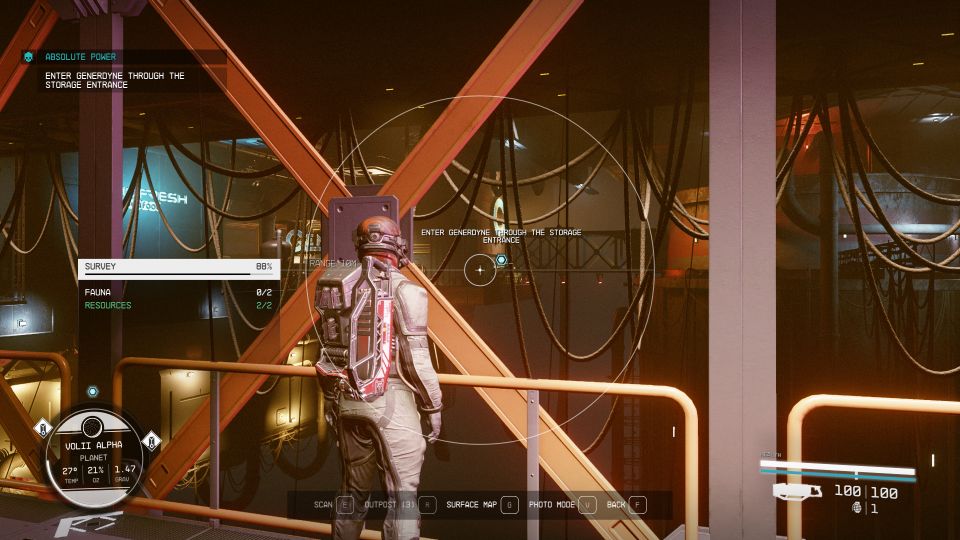 Proceed to Generdyne's power core
You'll be using the vent area.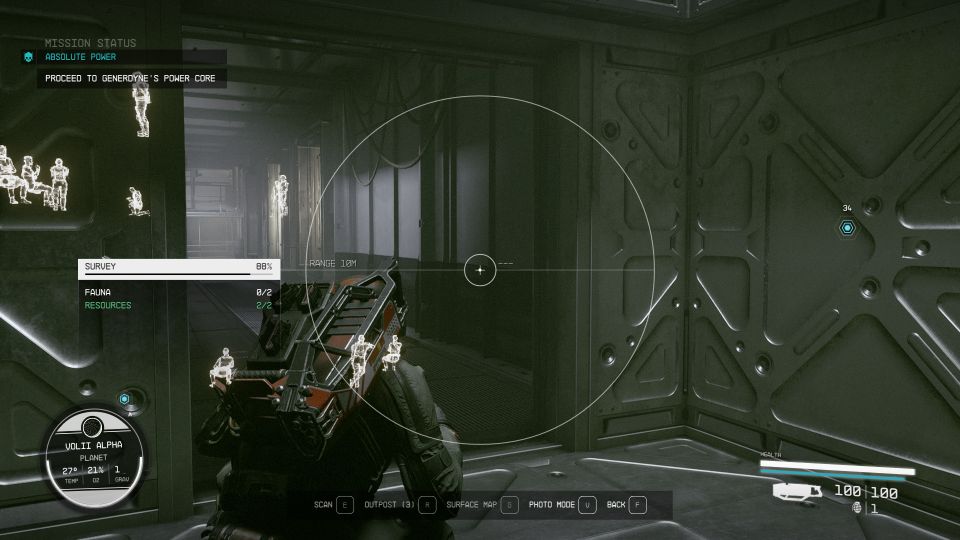 In the next room, look up and you'll see a path up.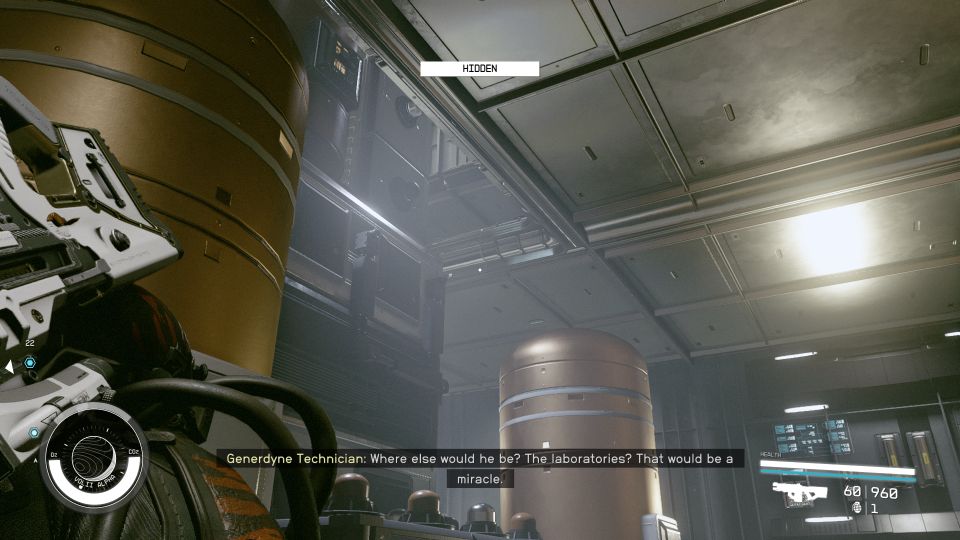 Continue ahead. There may be sanitation robots that will detect you.
If you wish to do this stealthily, you may need a good stealth rank plus some aid that increases stealth. Otherwise, it's going to take some time.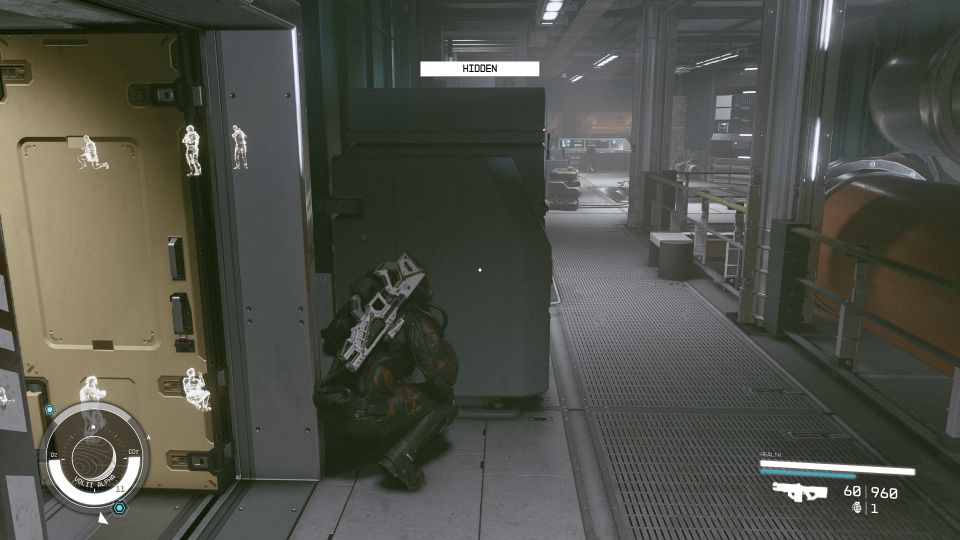 Continue ahead and you'll see a Security Robot Model A. I destroyed the robot.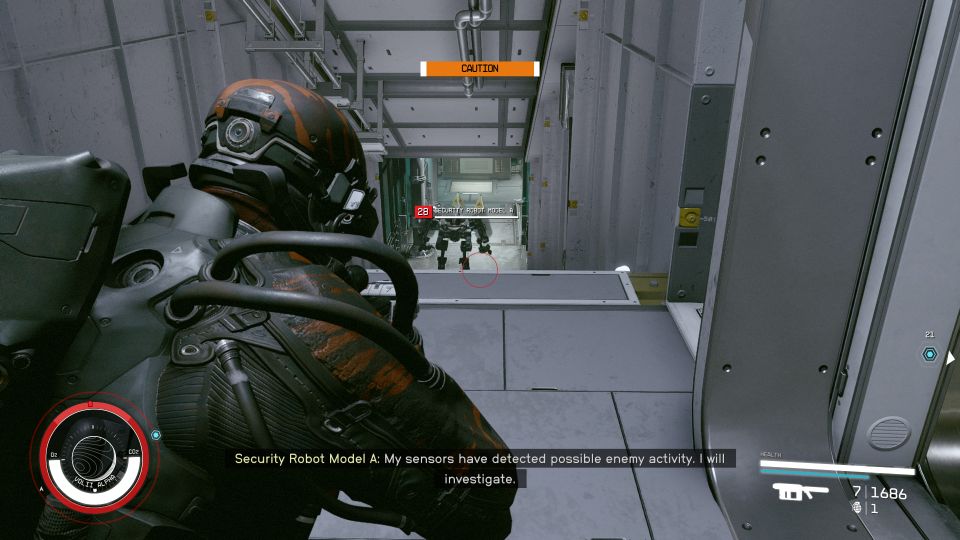 Continue ahead and you'll see a room with workers. Walk towards the left to avoid them.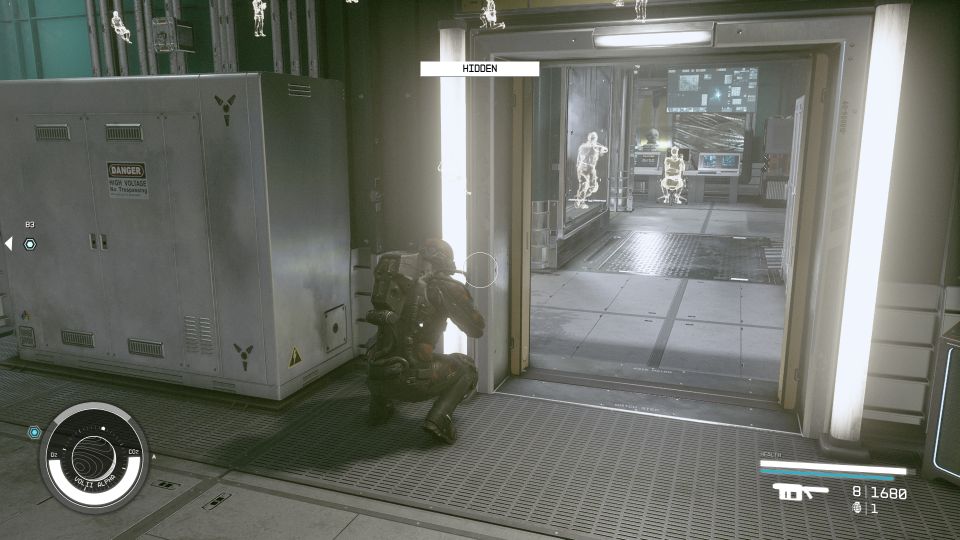 Proceed ahead.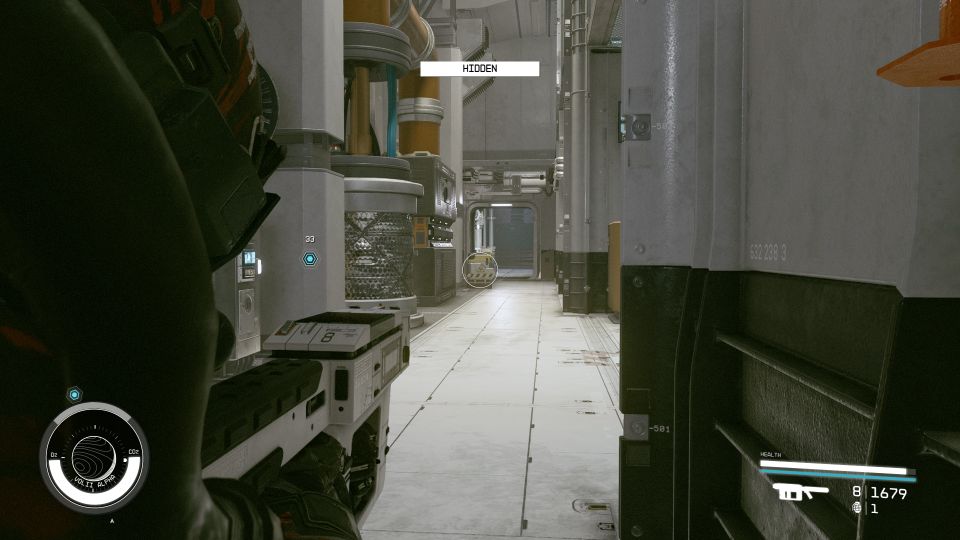 You'll reach an area with a single guard. Wait for the guard to look away and sneak to the left.
There's a vent that you can use. I lost patience here and just ran all the way.
If you attack anyone, Commander Ikande will be furious and warns you not to do it again.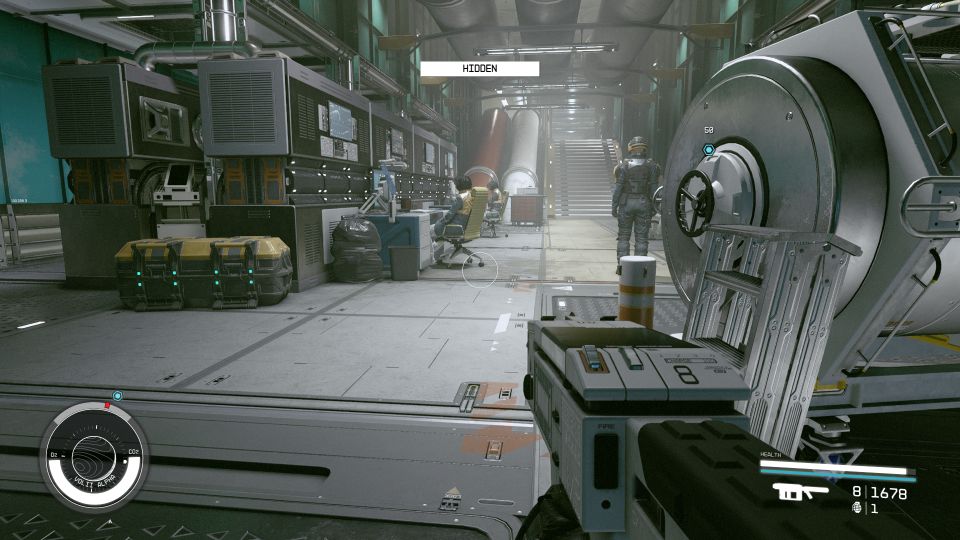 Obtain the Conduction Grid data
Look for the room with the Conduction Grid data.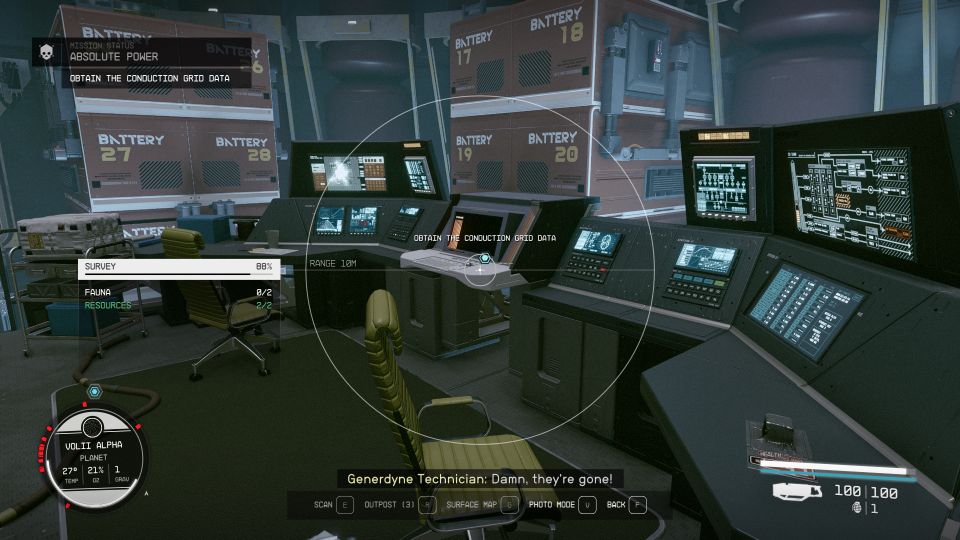 Gain the encryption cipher from Breyson Bayu
Depending on how you arrived here, he may be afraid of you. If you were stealthy, he would be sitting at his desk and is generally calm, although he's expecting you.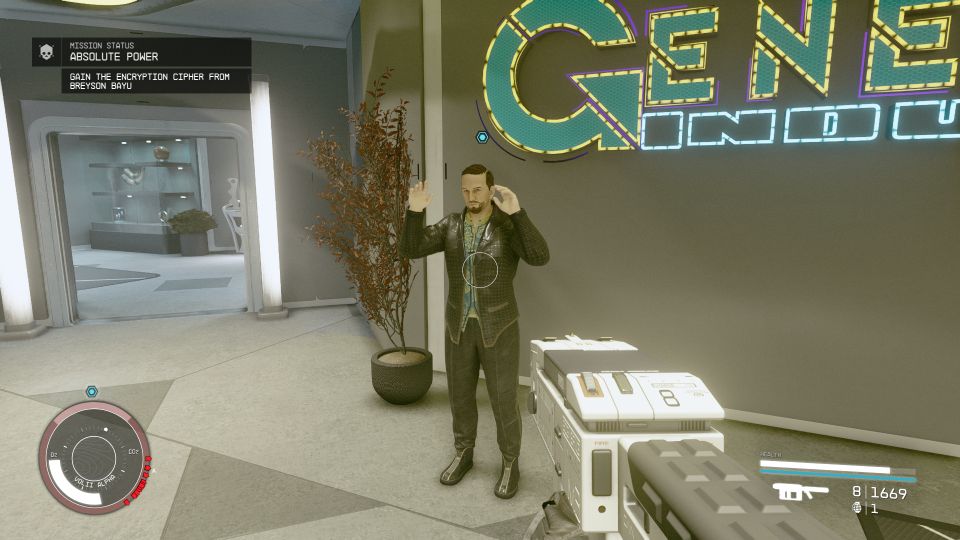 Upload Estelle's virus and decrypt the Conduction Grid data
Use Breyson's computer to upload the virus and decrypt the Conduction Grid data.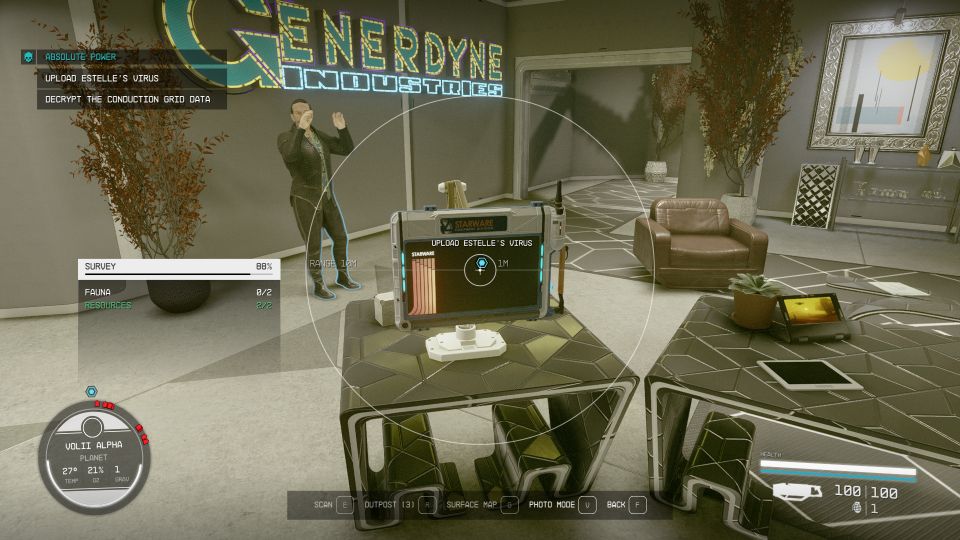 Leave the building and look for Estelle at Astral Lounge.
Speak to Benjamin Bayu
When you arrive, you'll see Benjamin Bayu there instead of Estelle.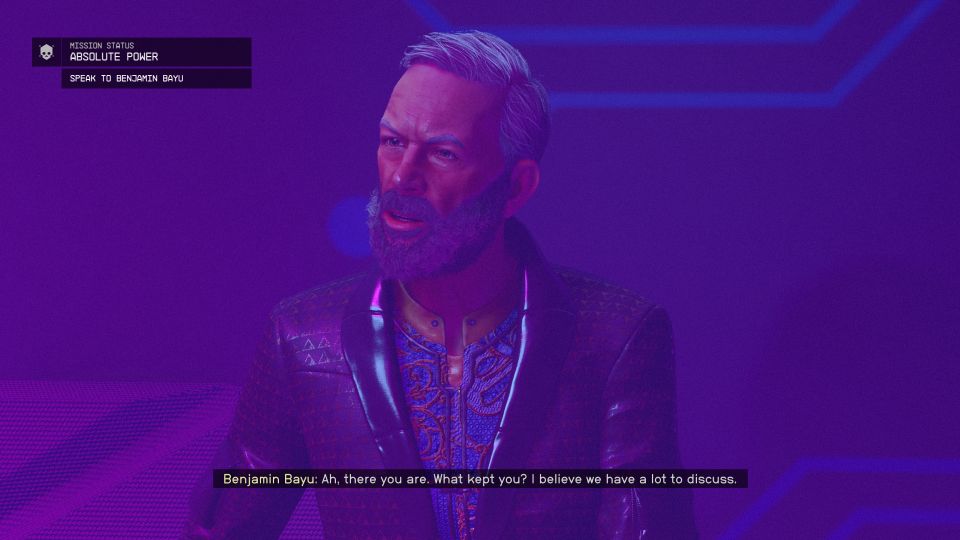 He immediately knows about the virus and that you're from the Crimson Fleet.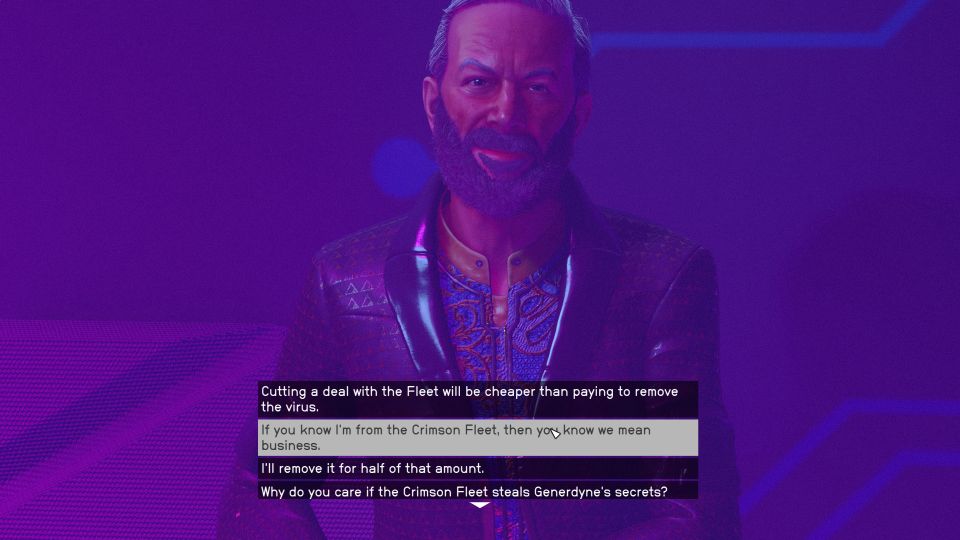 You can then choose to betray Estelle, or lie that it was Breyson or yourself.
I chose "It was me" and he says the security will be all over you in an hour.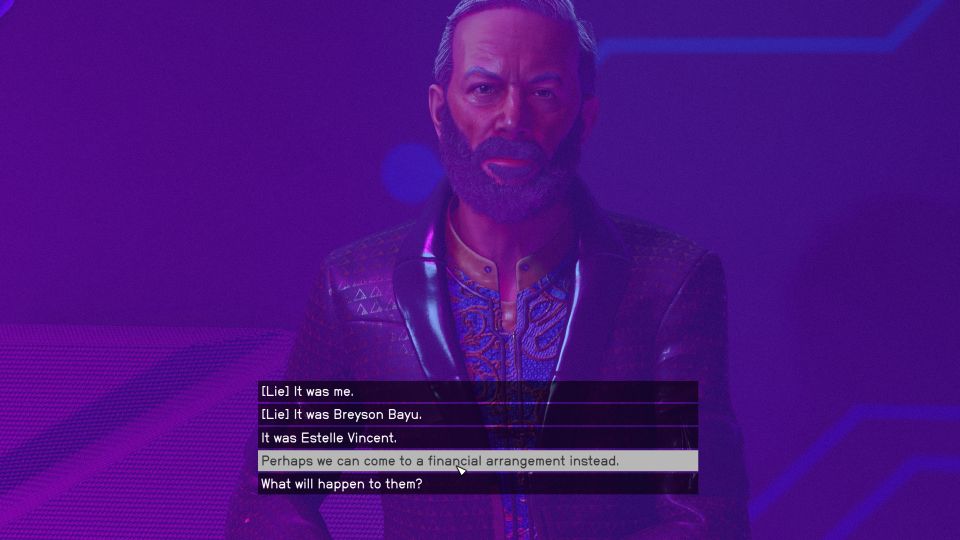 Return to Estelle
Go back to Estelle at Madam Sauvage's Place.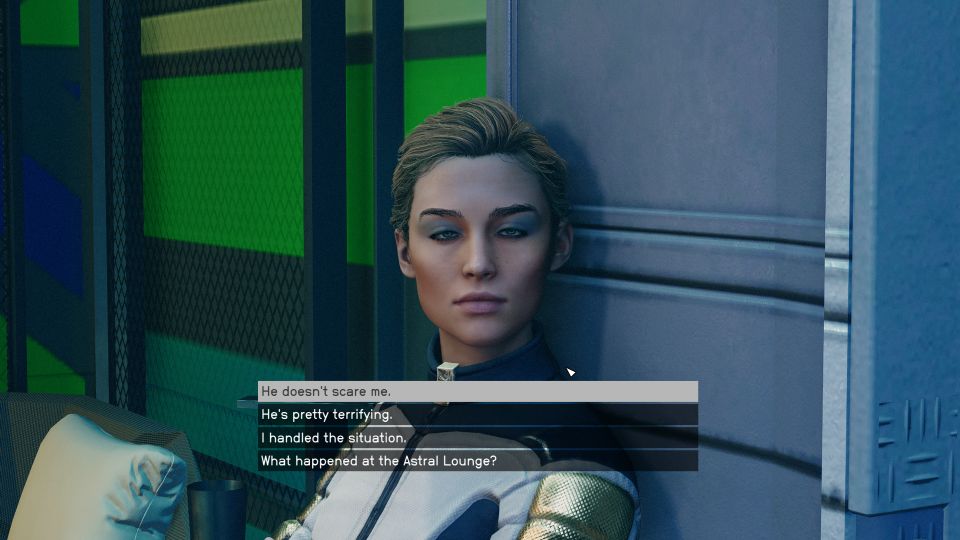 Talk to Naeva
Return to The Key and speak to Naeva.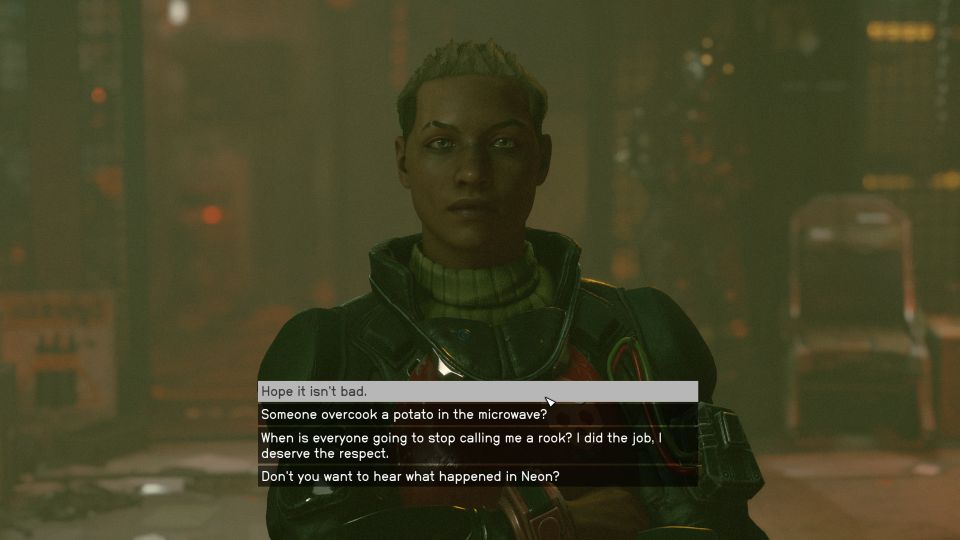 The mission ends here.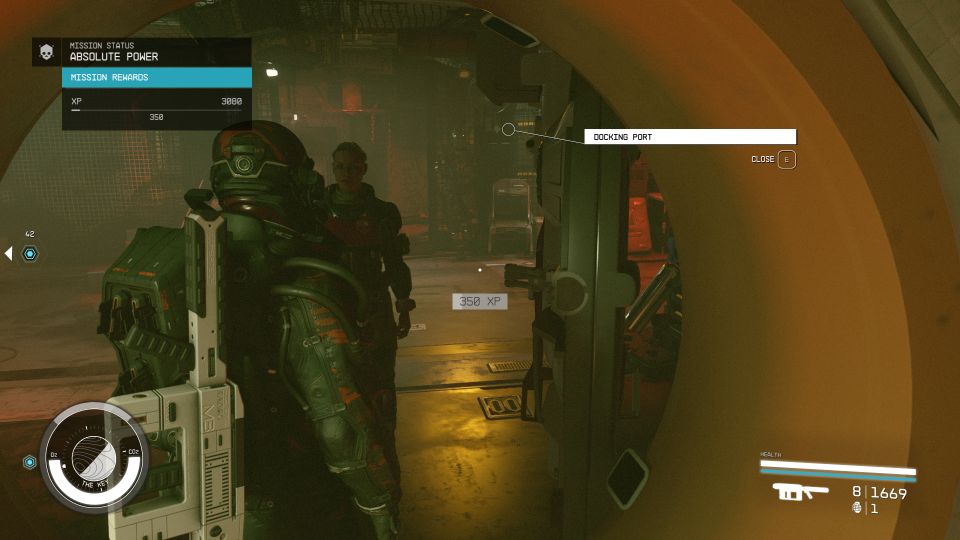 ---
Related posts:
Starfield: The Best There Is Walkthrough & Guide