Molotov Party (1930) is a mission in the remake titled Mafia: Definitive Edition.
Your task is to go to Morello's place, smash up some cars and run away.
Here's a walkthrough of Molotov Party in Mafia: Definitive Edition.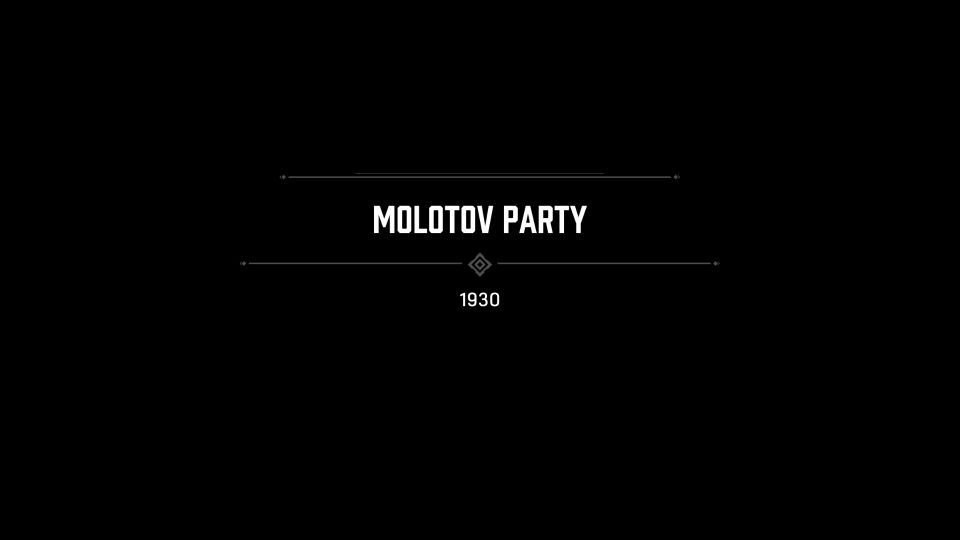 Tommy finally meets Salieri and asks the latter for permission to return the favor to Morello.
This was how Tommy started getting jobs from Salieri.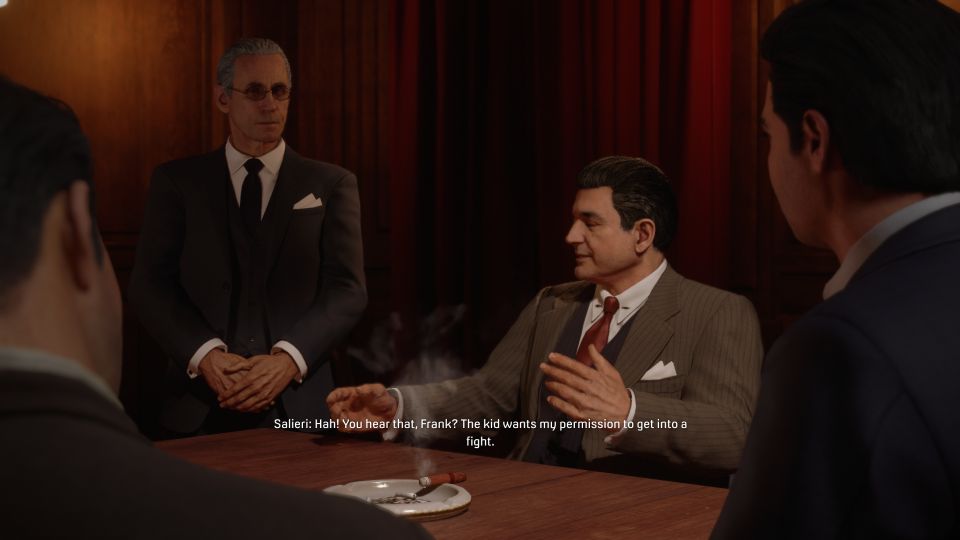 Look around the bar

After the cutscene, look around the bar and interact with items that have a white icon above.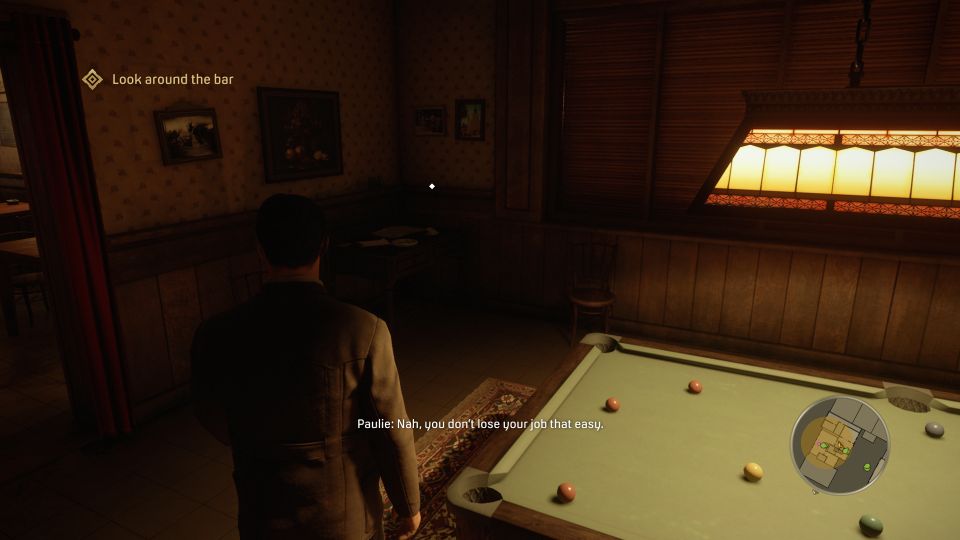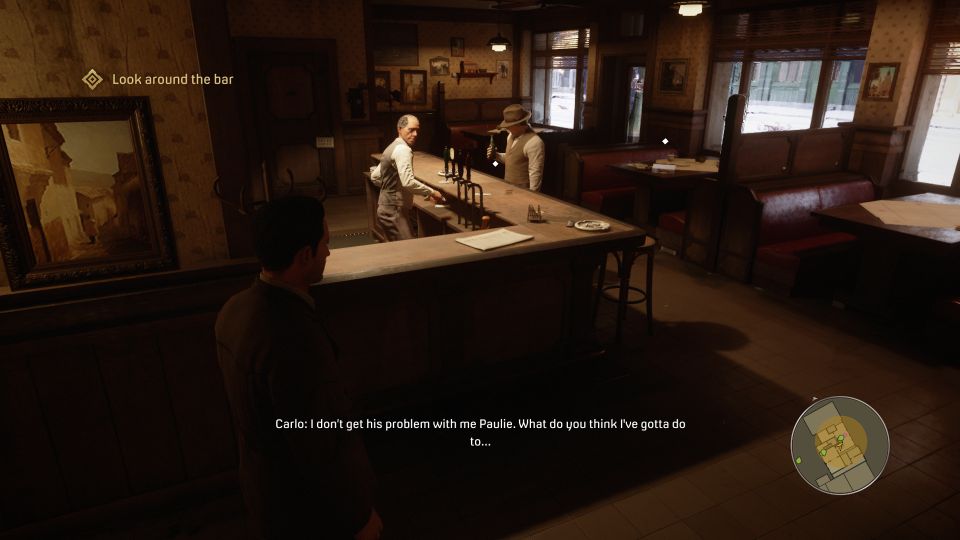 Join Paulie
You'll then be required to meet up with Paulie again.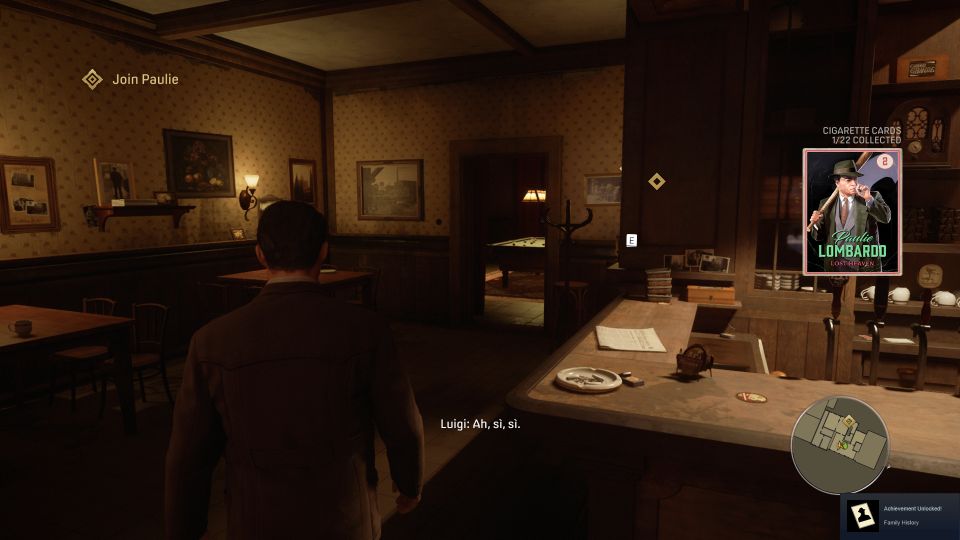 Talk to Vincenzo
Follow Paulie to meet Vincenzo in the building nearby.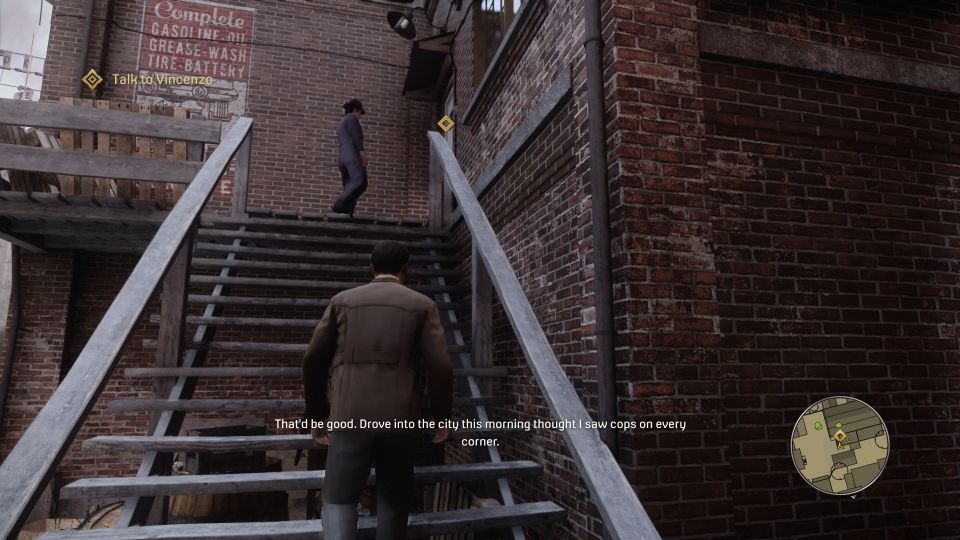 Inside the room, there's a collectible you can take.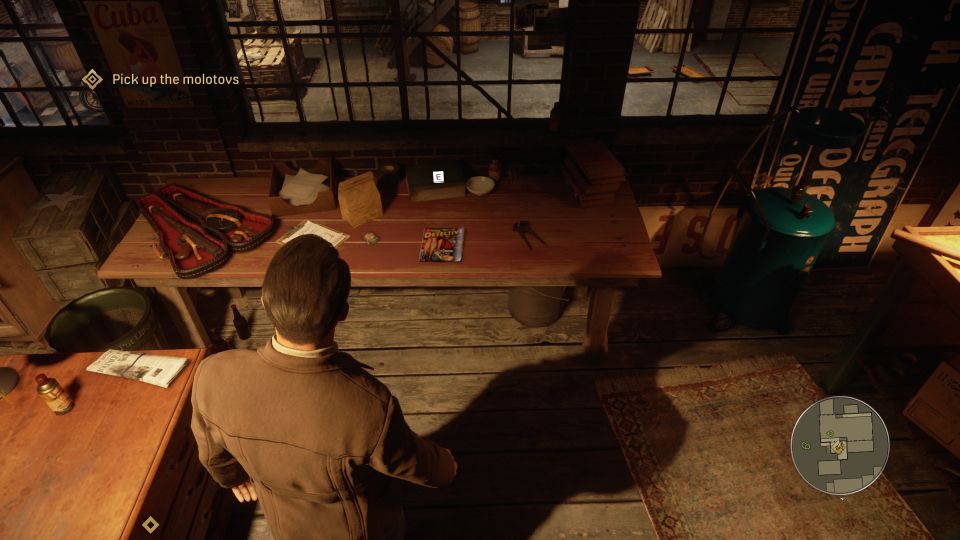 Pick up the molotovs
Take the molotovs placed on the counter.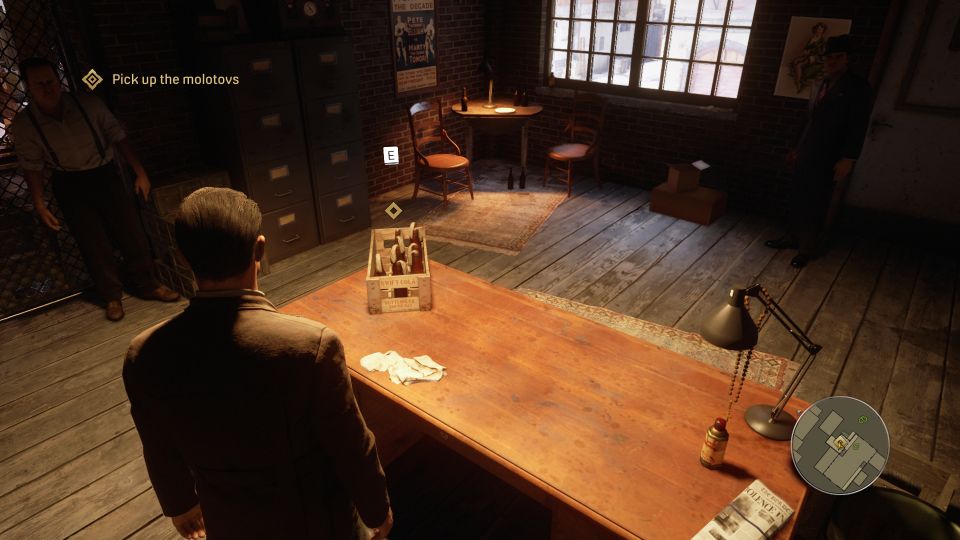 Talk to Ralph
Next, you'll be introduced to Ralph who runs the garage.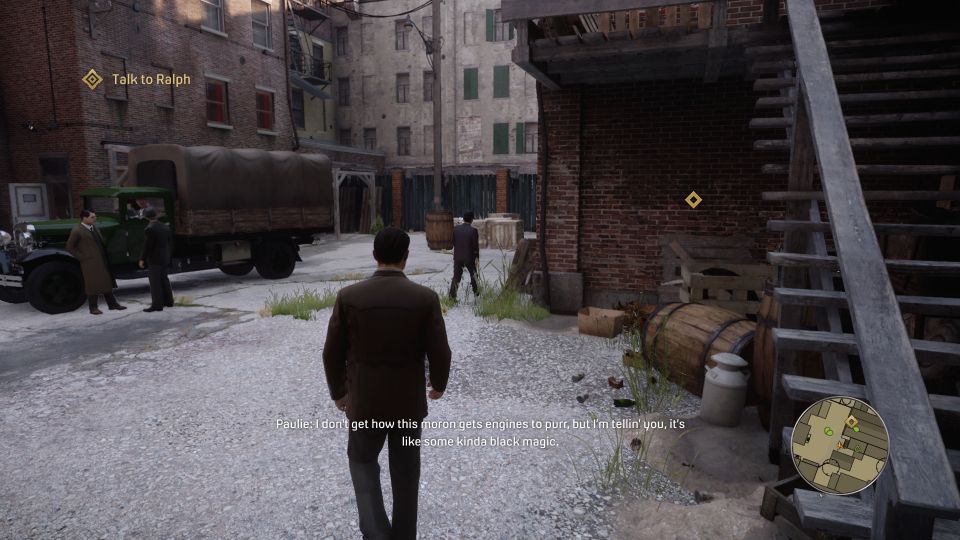 Drive to Morello's Bar
Together with Paulie, drive all the way to Morello's Bar.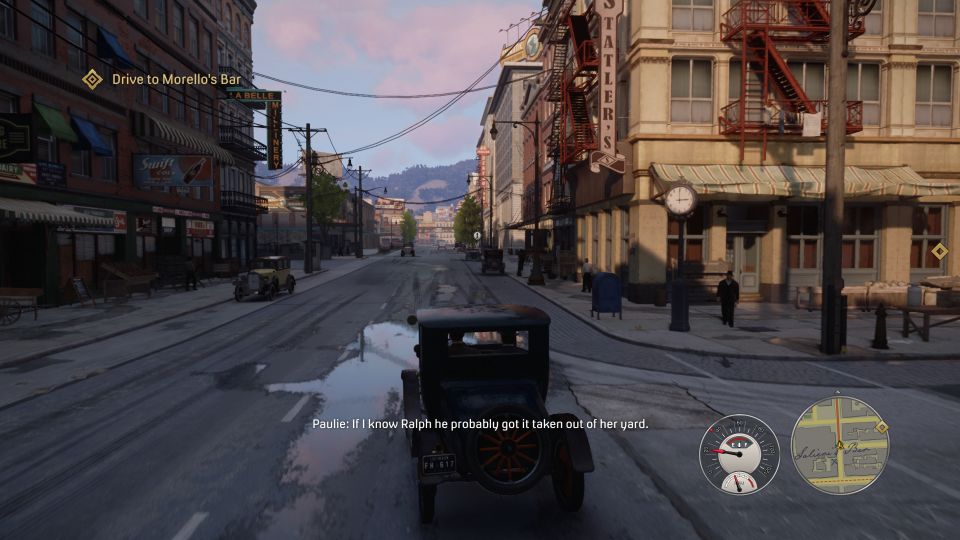 Park at the building opposite Morello's.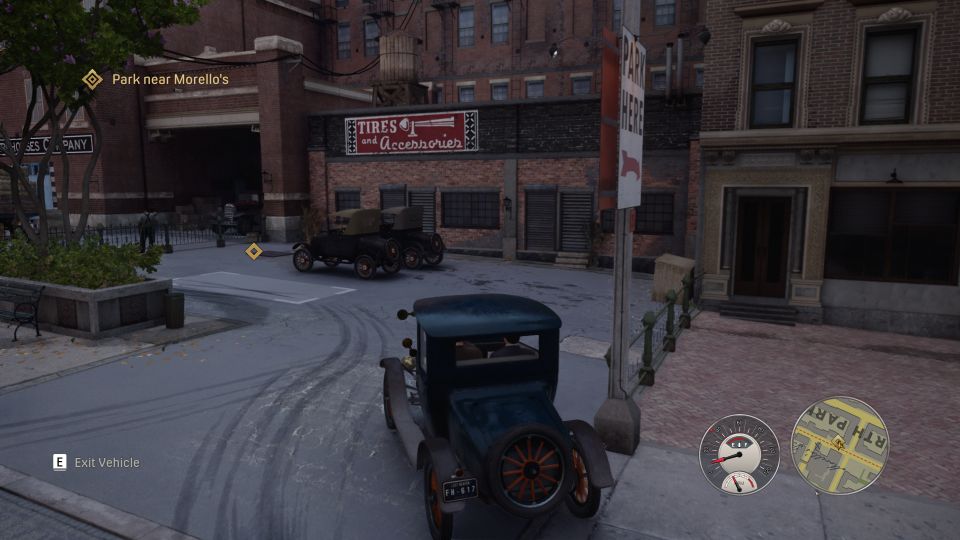 Follow Paulie
Follow Paulie to the alleyway beside Morello's Bar.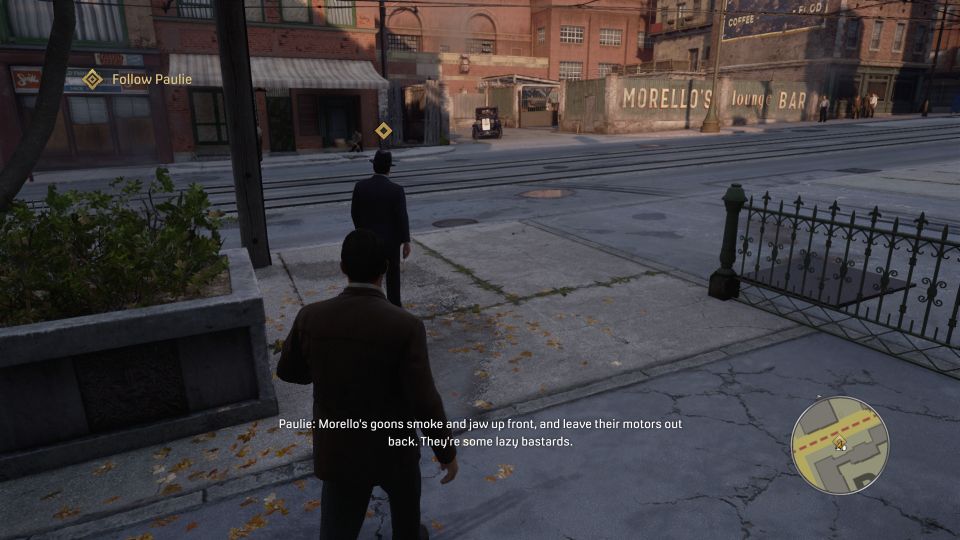 Here, you'll need to crouch and follow Paulie to avoid detection.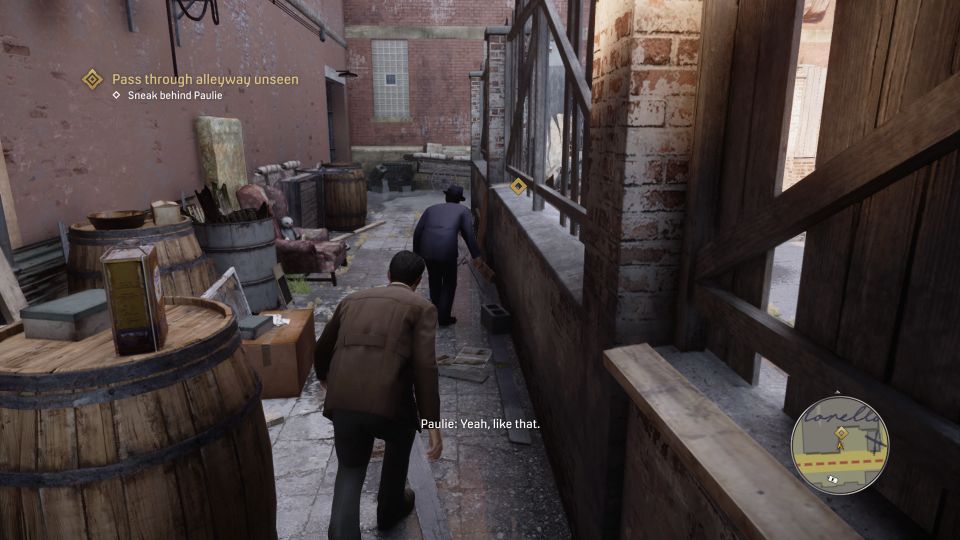 Get to the garage roof
Then, you'll be required to get to the garage's rooftop. Jump over the fence.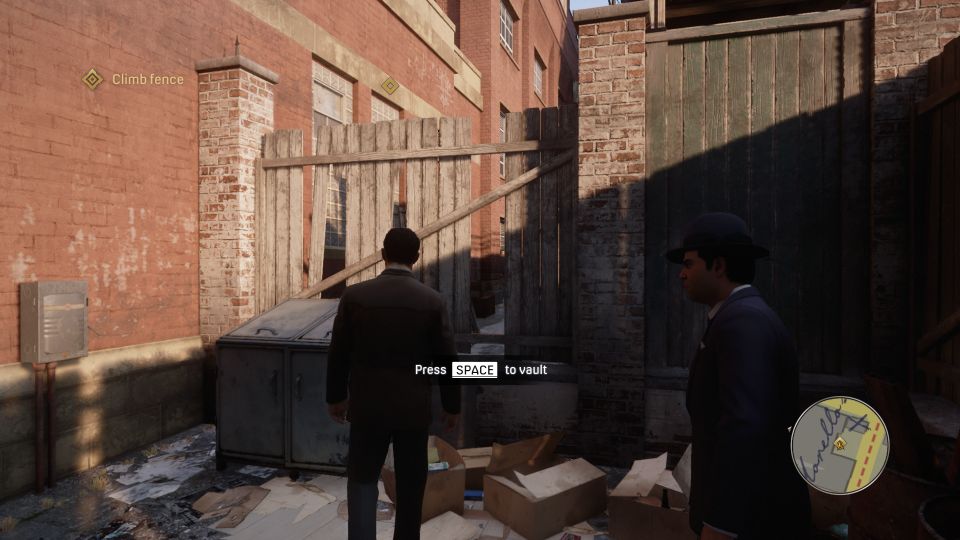 Continue walking ahead and you'll see some thugs in front. At the side, there's a way for you to climb up to the top.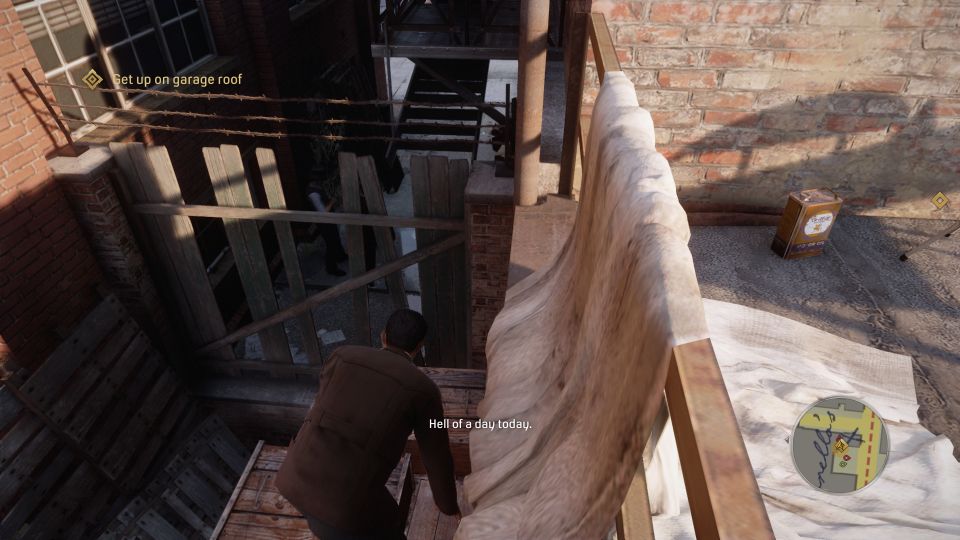 Take cover
Go to the railing and take cover. Paulie will call out the security in front.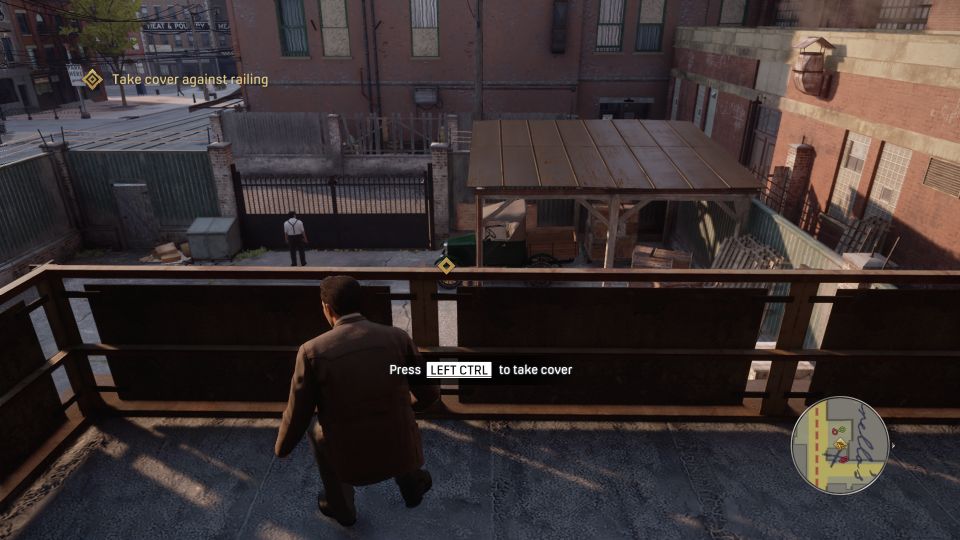 Climb down the garage using the ladder at your left.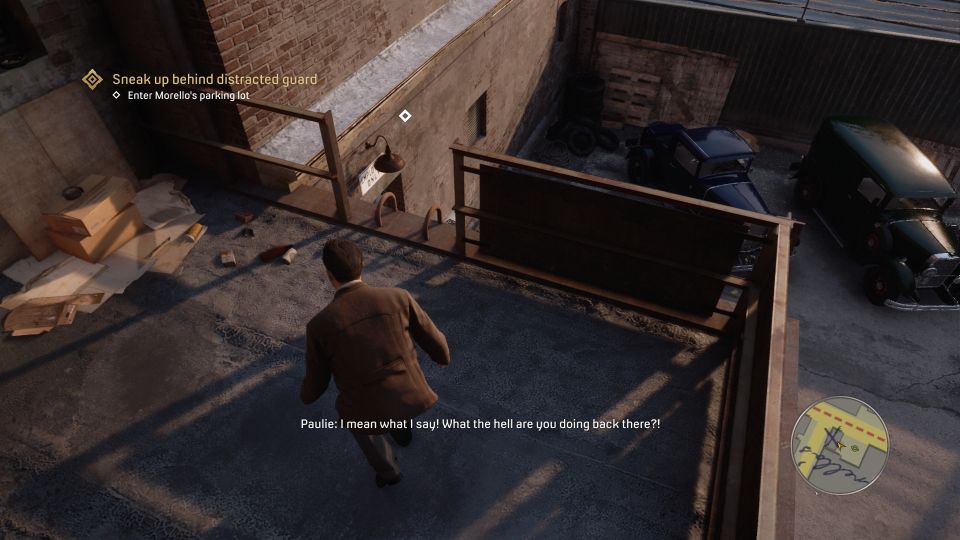 Subdue guard
Sneak up behind the guard and subdue him.
Destroy cars
Now, open your weapon wheel and equip the baseball bat. Use it to smash the cars.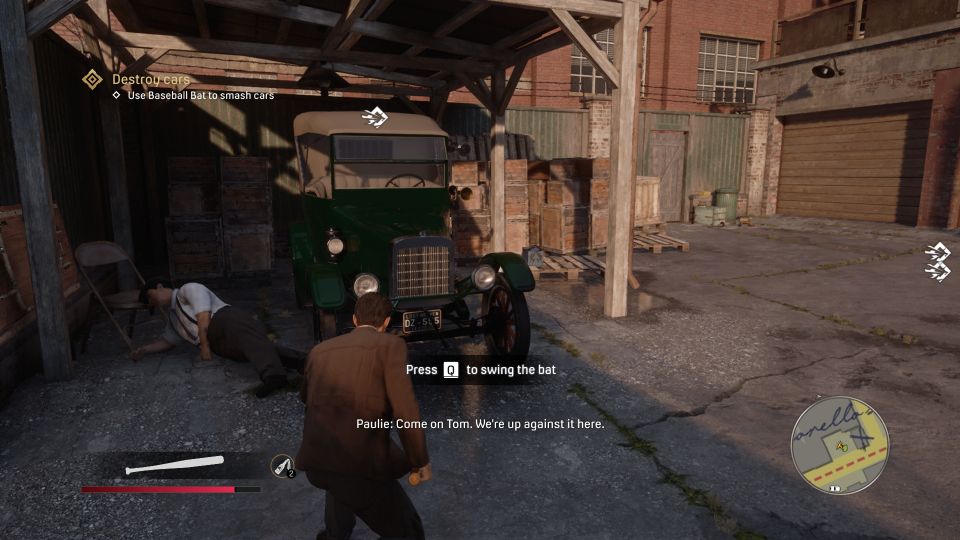 Deal with Morello's guys
Some of Morello's thugs will come out. Use your baseball bat to beat them up. You may need to counter first before landing a hit.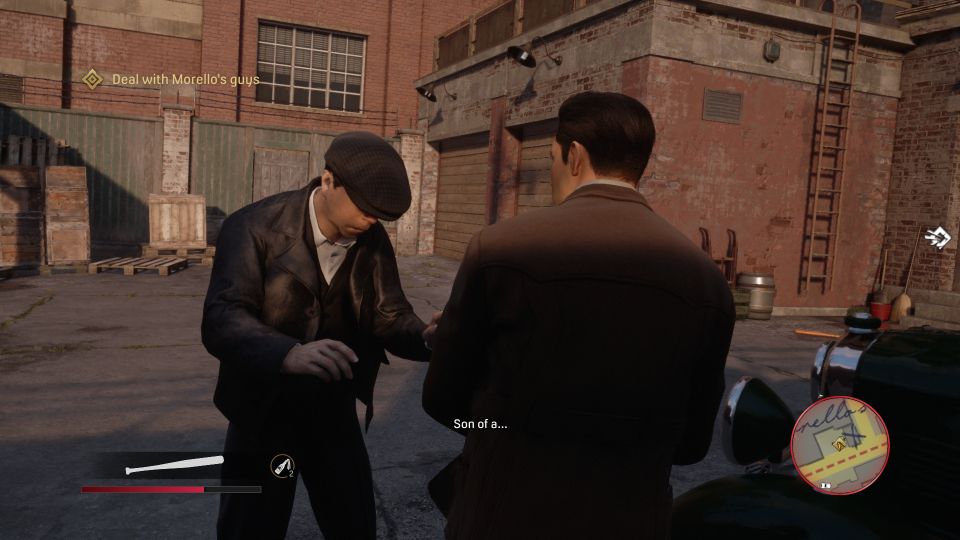 Torch the cars
For the two remaining cars, throw a molotov each to burn them.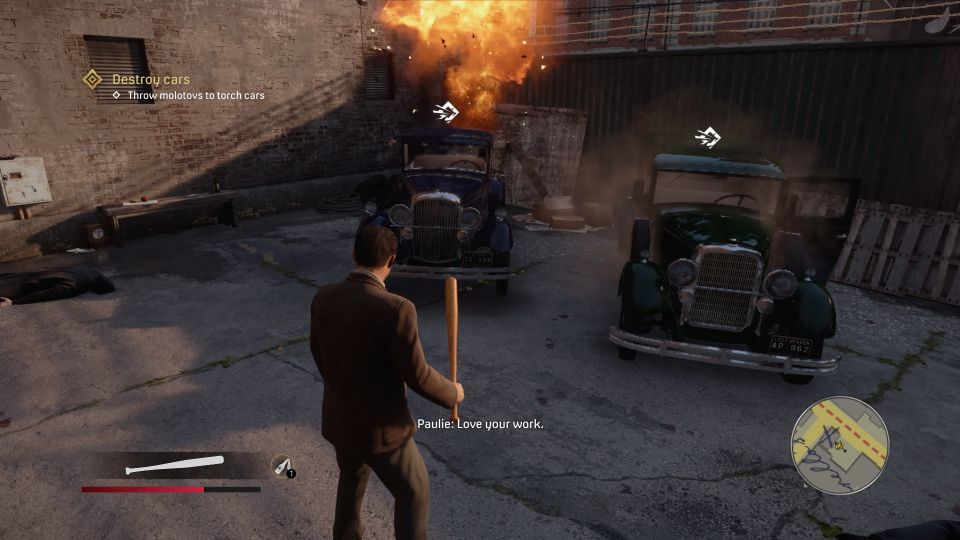 Steal Dino's car
Paulie will open the garage door. Take Dino's car and leave Morello's place with Paulie.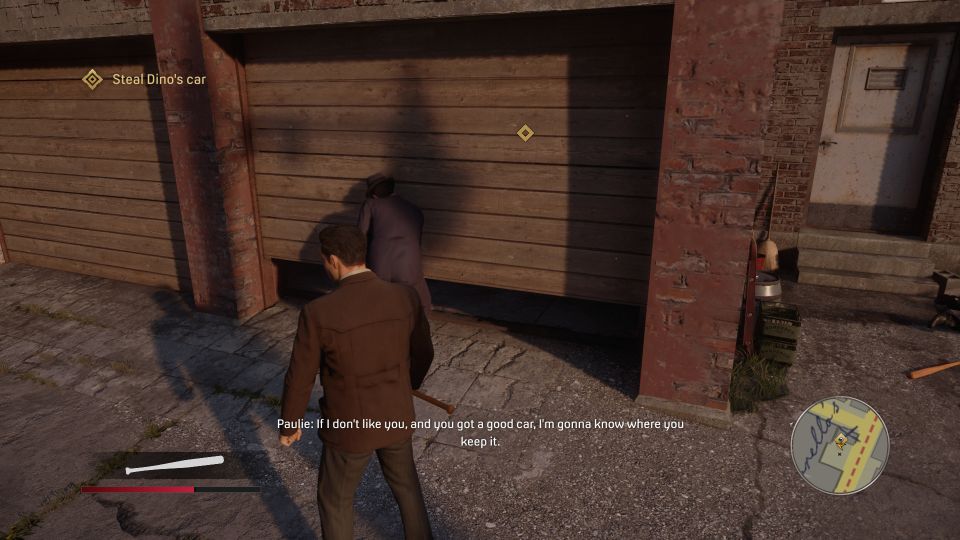 Ram through the gate.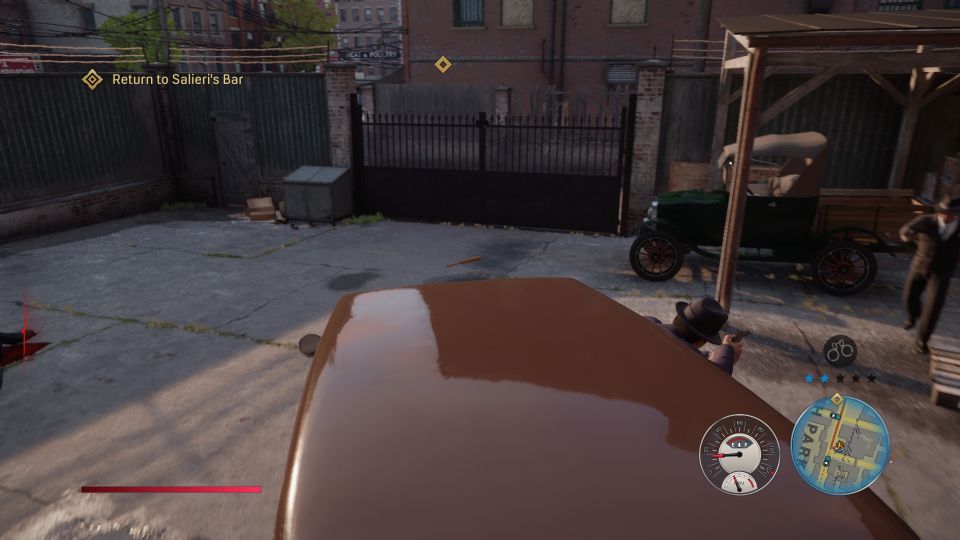 Lose the cops
You will encounter cops on the way back to Salieri's Bar. Lose them first using the obstacles shown on the mini-map.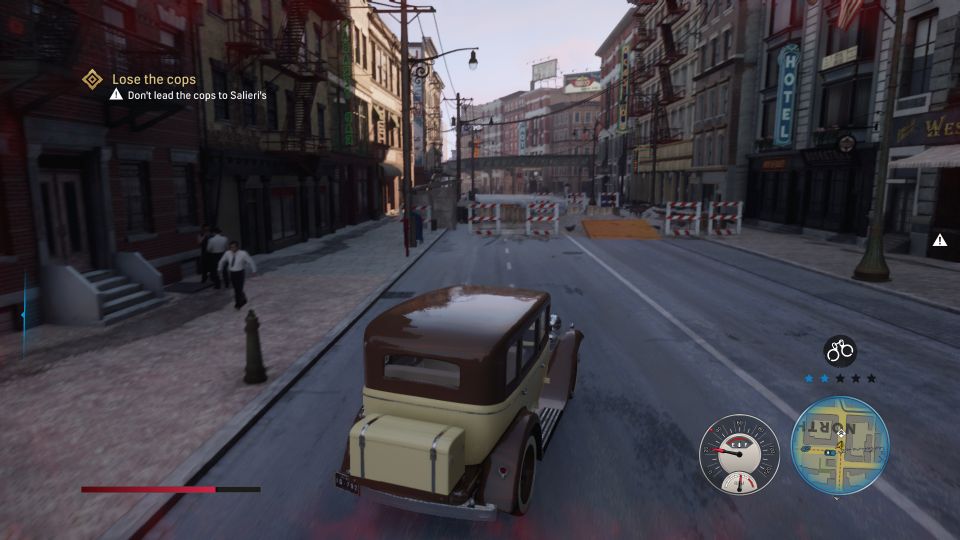 Return to Salieri's Bar
After losing the cops, head to Salieri's Bar in Little Italy.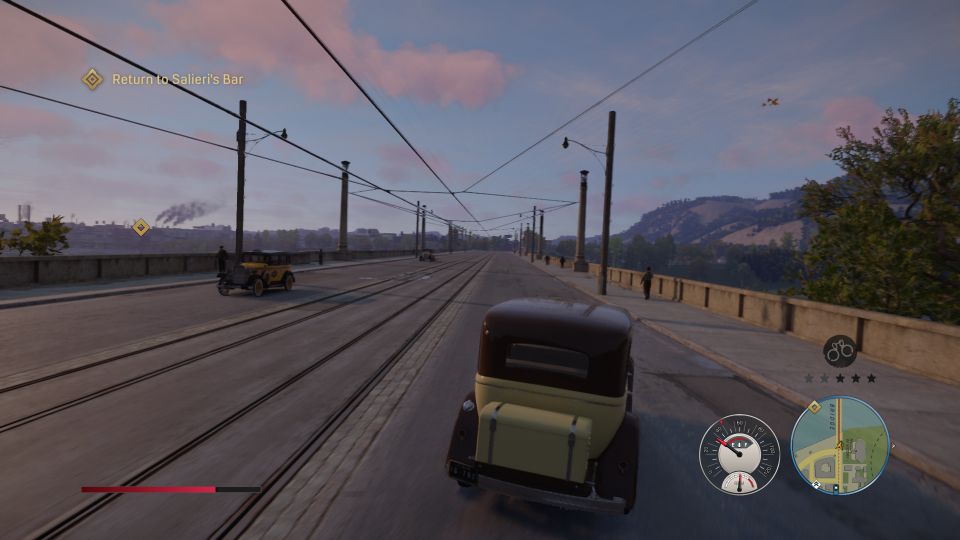 Park the car in the garage.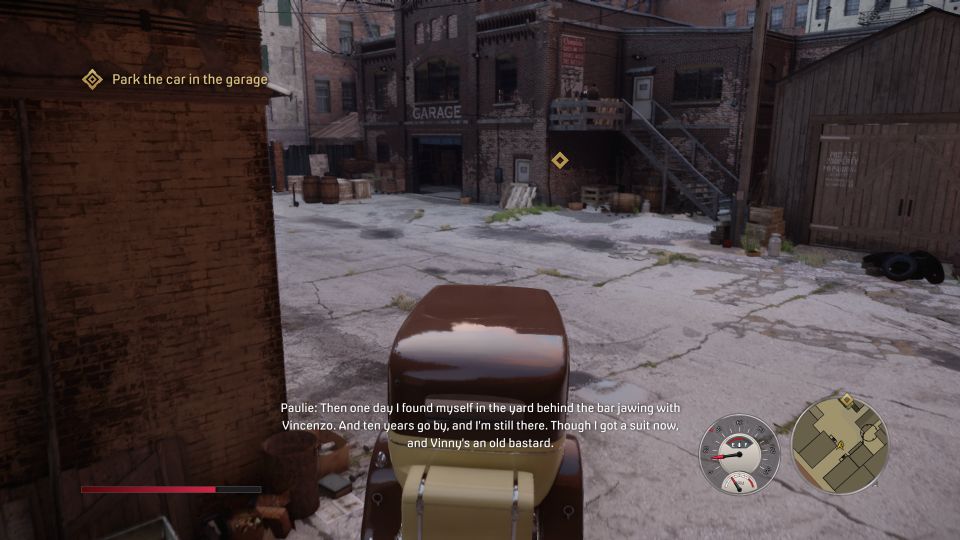 Once you're done, follow Paulie to meet up with Salieri and the mission ends here.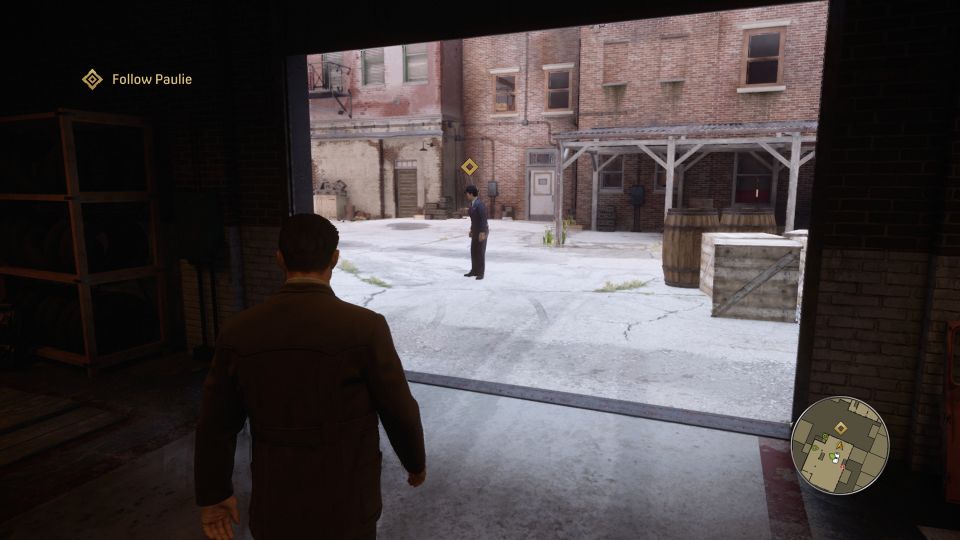 ---
Related articles:
Mafia Definitive Edition: Running Man Mission Walkthrough
Mafia Definitive Edition: An Offer You Can't Refuse Walkthrough