Community Service is a quest that is found in Downtown of Goat Simulator 3.
Your objective is to clear the tennis court from all the trash.
Here's a guide on Community Service in Goat Simulator 3.
The event location is shown in the map below.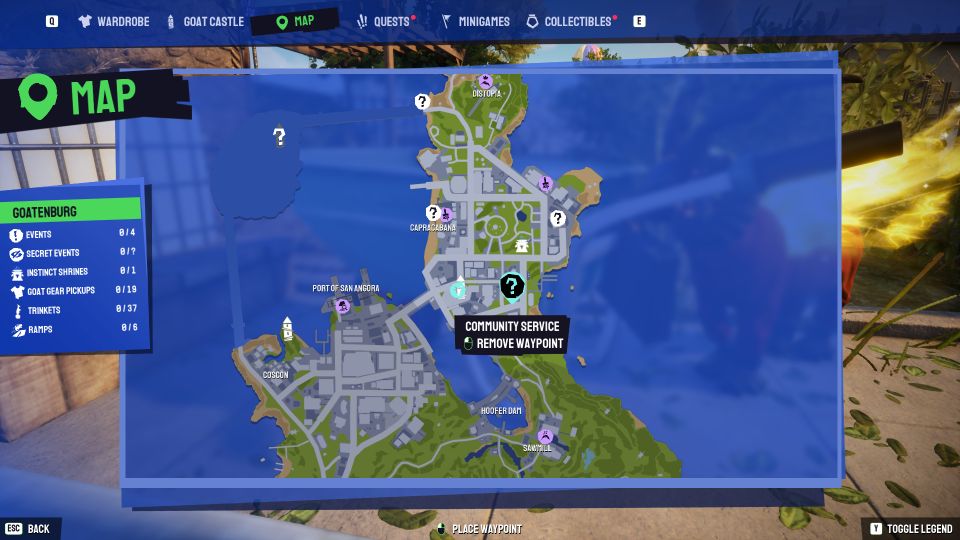 When you reach the area, take the leaf blower gear. You can use it to blow everything away.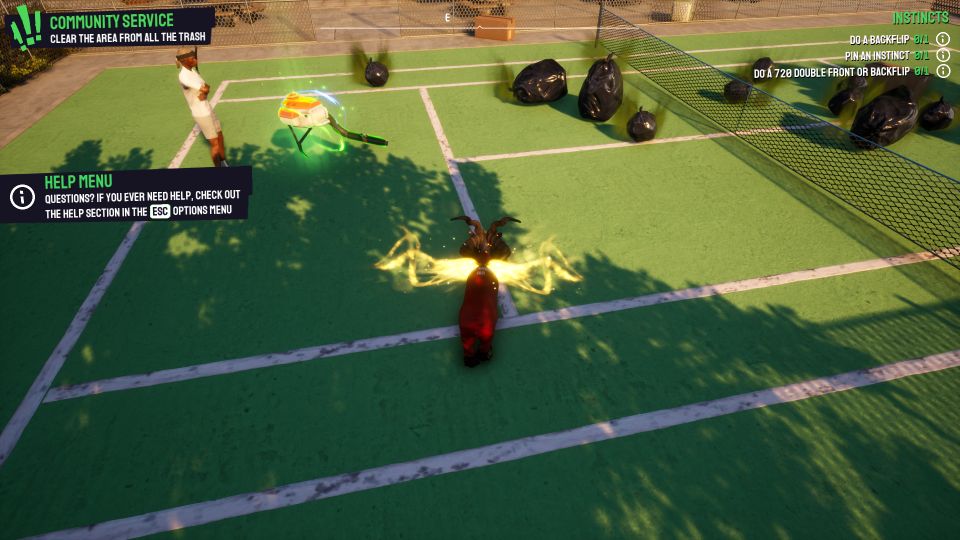 Clear the area
All you need to do is to blow off everything on the tennis court, including the boxes.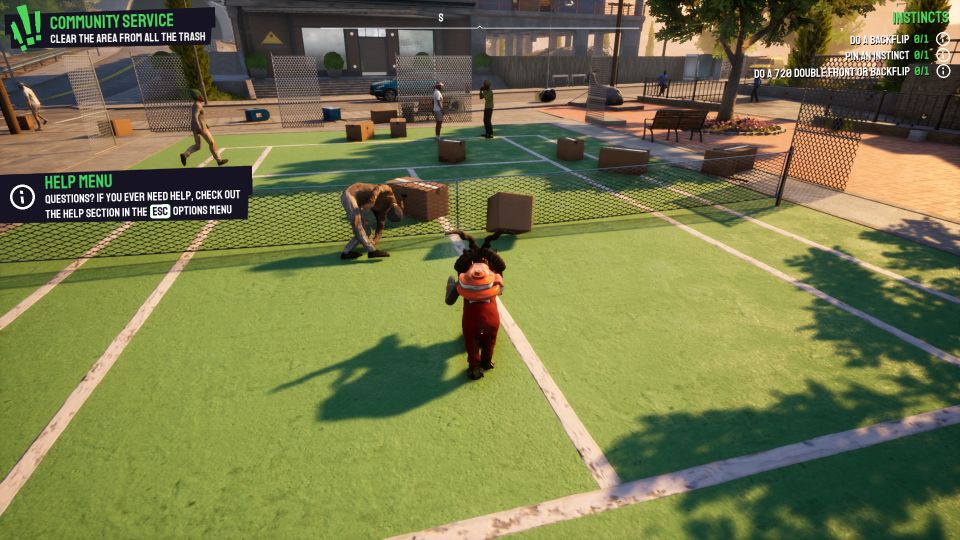 The quest ends once it's completely clear.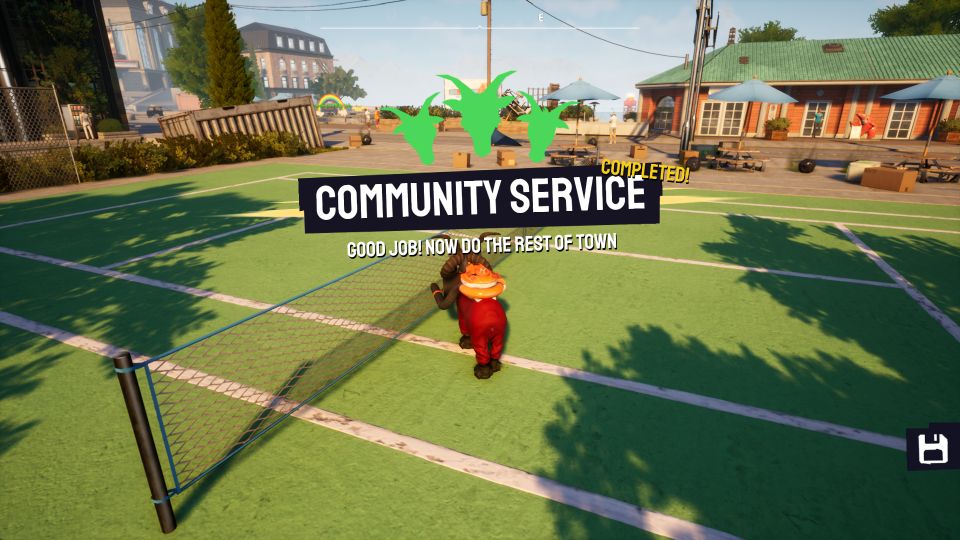 ---
Related posts:
Goat Simulator 3: Under Pressure Quest Guide