Message in Blood is the last part of Yuna's tales in Ghost of Tsushima.
Your task is to find Altan and kill him to end his reign in Otsuna.
Here's a walkthrough of Message in Blood in Ghost of Tsushima.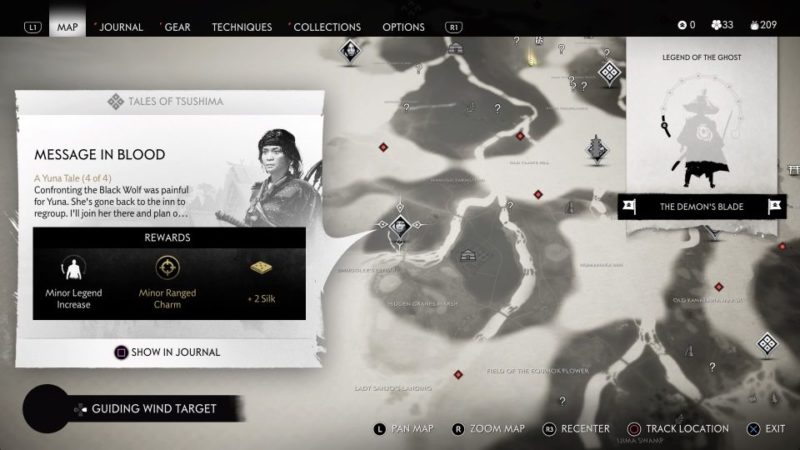 Head to the inn
To begin the quest, go back to the Otsuna inn.
Speak with Yuna who is at the upper floor.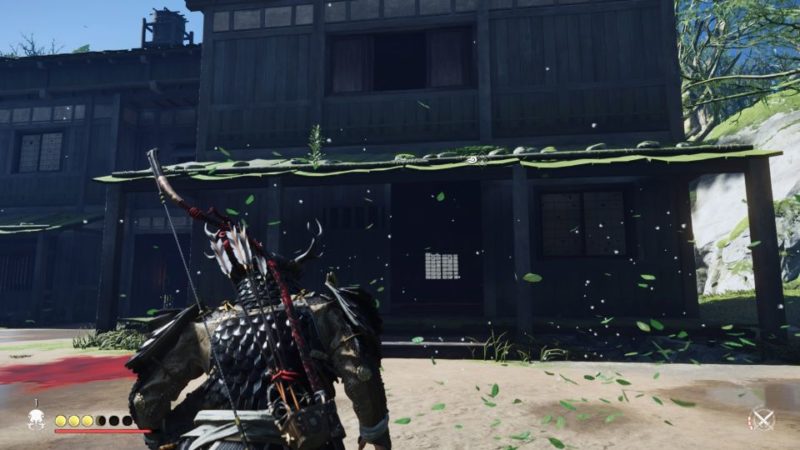 Mount your horse
Next, get to your horse and wait for Yuna.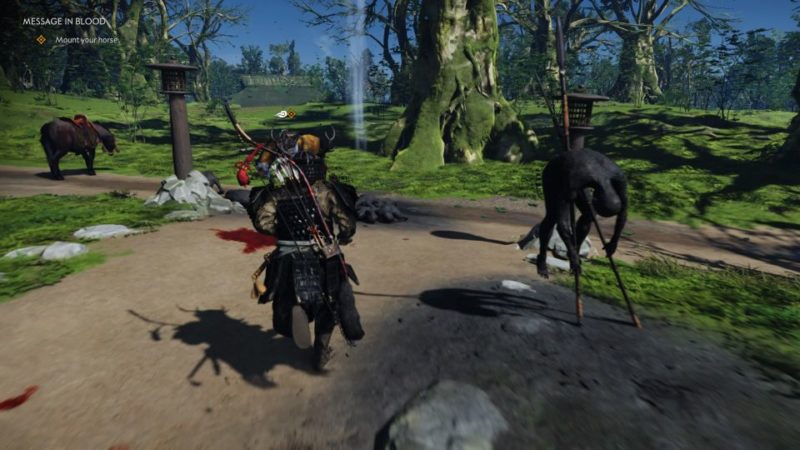 Reach Altan's camp
Head towards Altan's camp. You probably can't fast travel there as Yuna needs to follow you the entire journey.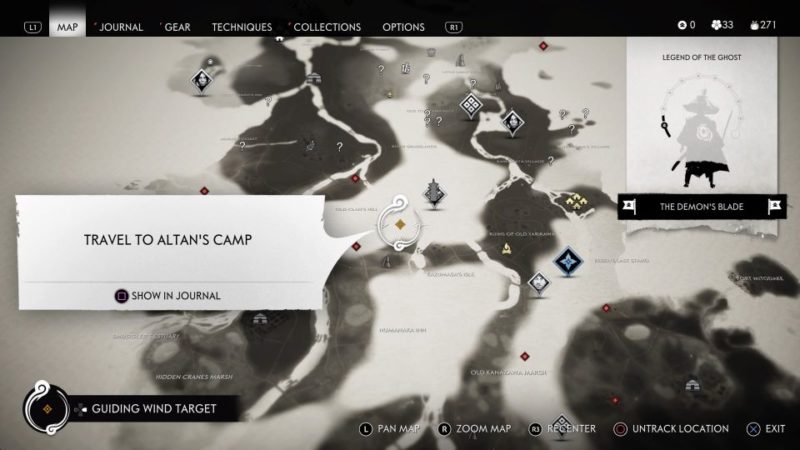 Along the way there, you may encounter a Mongol territory. If Yuna gets caught in it, you have to kill the Mongols first.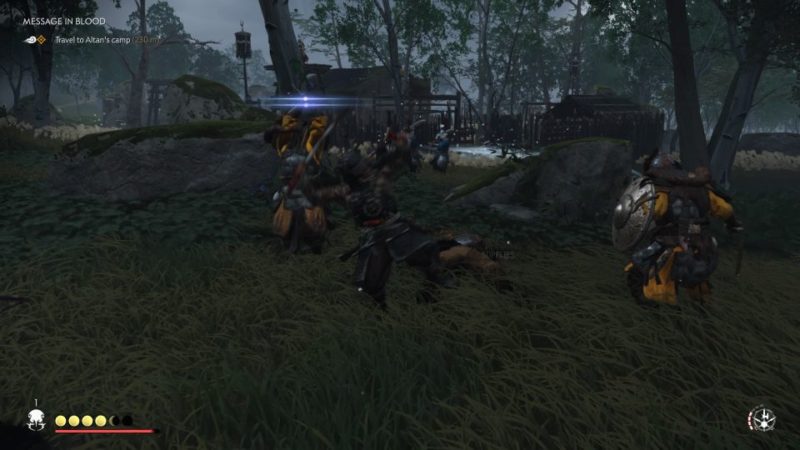 Defeat the Mongols
Once you reach the camp, there is only one objective, i.e. to kill the Mongols.
You can kill a few of them in a Multiple standoff first.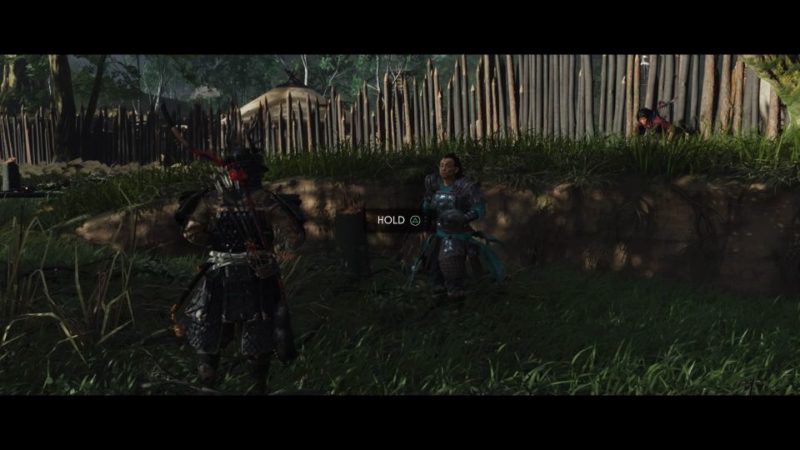 Eliminate the rest inside.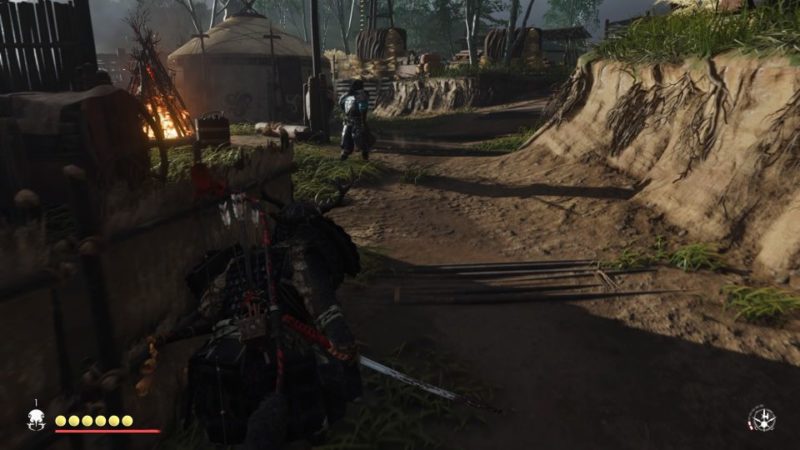 Speak with Yuna
After clearing the camp, talk to Yuna who is waiting outside.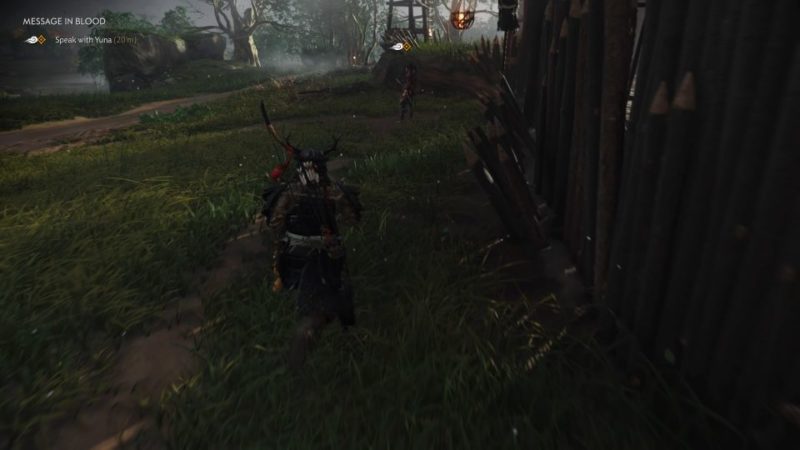 Defeat Altan
Altan and his men will arrive. You'll have to duel with Altan first.
As he uses a shield, the water stance should be suitable.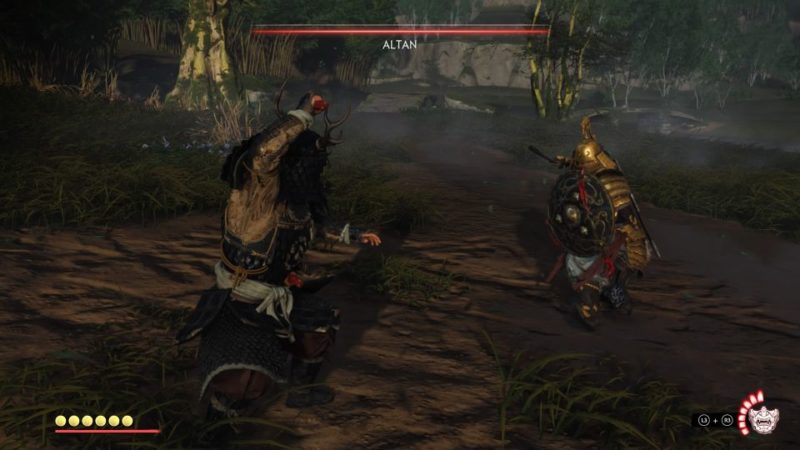 After beating Altan, kill his guards.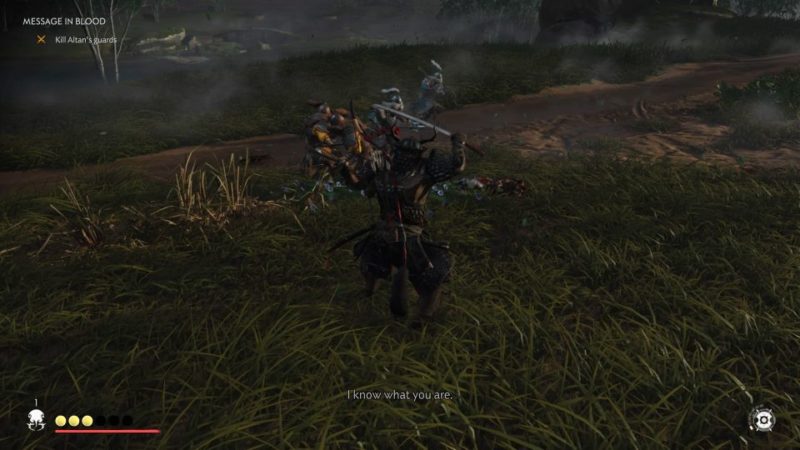 Talk to Ichi
Finally, talk to Ichi who will arrive outside the camp.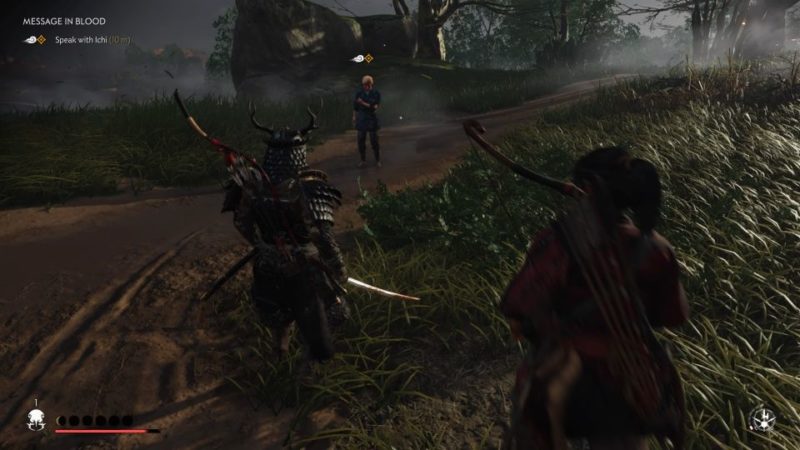 Reward
You should get a Charm of Swift Return upon completion.