Honor Buried Deep is a side quest under Tales of Tsushima in Ghost of Tsushima.
Your task is to investigate what the bandits are doing with buried treasure.
Here's a walkthrough of Honor Buried Deep in Ghost of Tsushima.
Rewards: Minor Legend Increase, Minor Defense Charm and 10 Linen.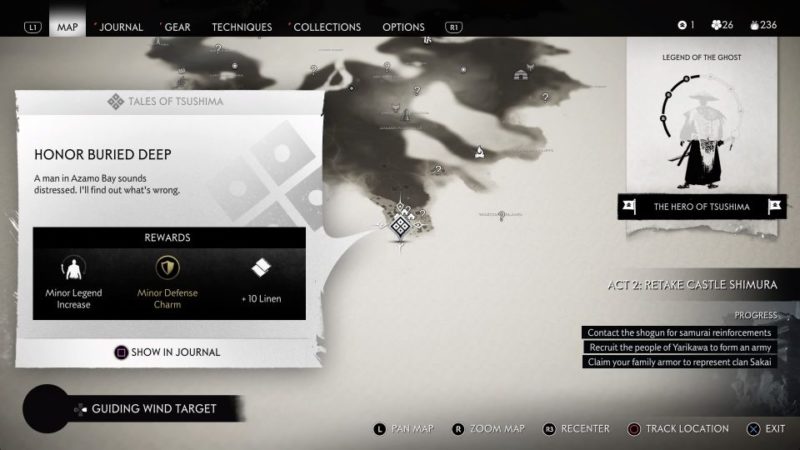 To begin the quest, talk to the villager in Azamo Bay.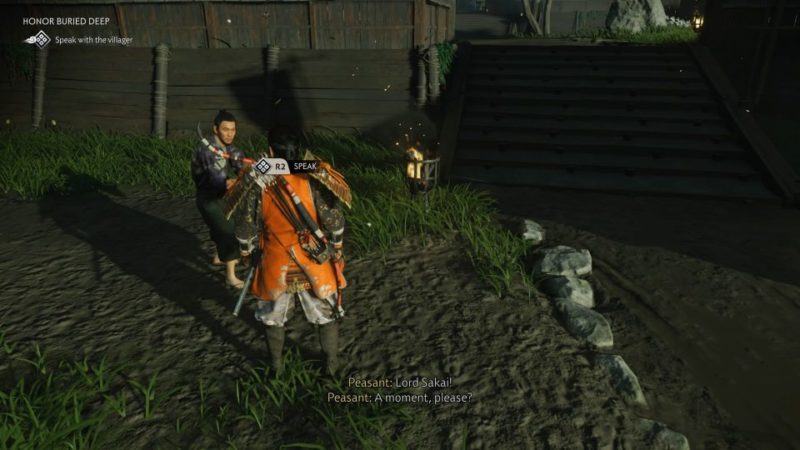 Follow him to his house to speak in secret.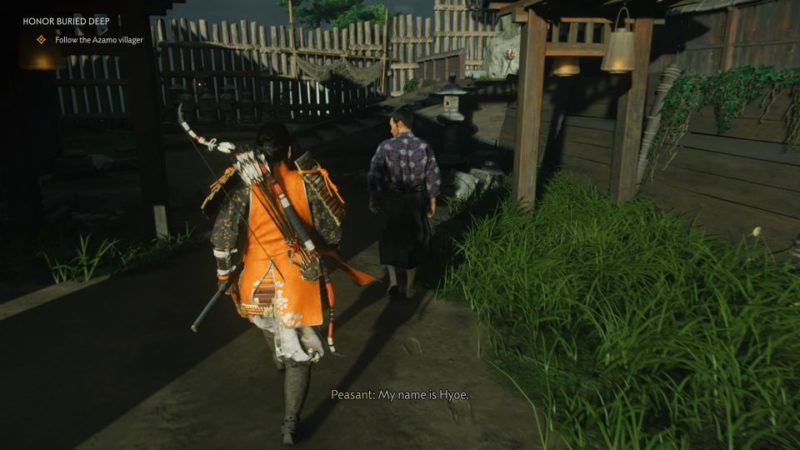 Investigate the home
Next, head to the Azamo Cemetery.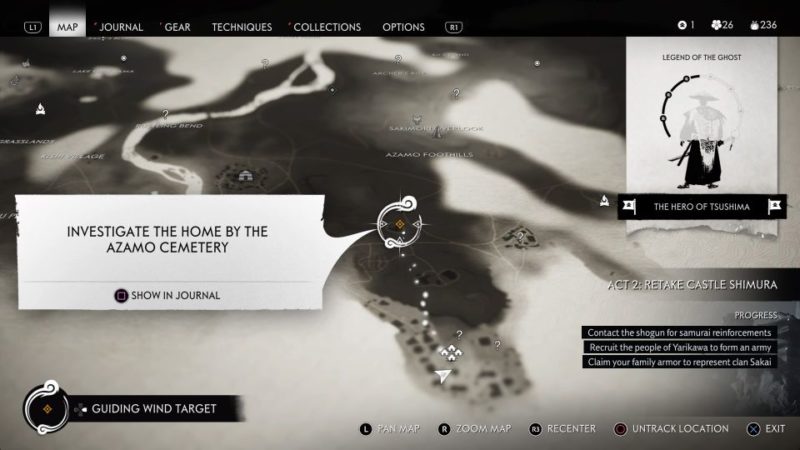 There's a house near the cemetery. Investigate the area.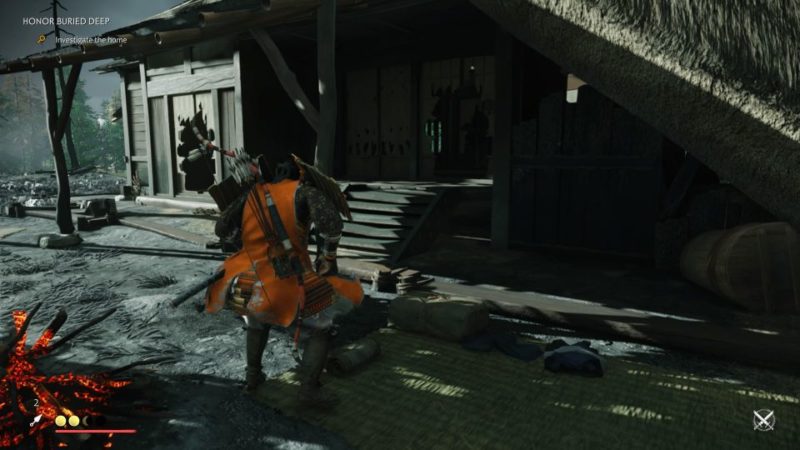 There are two clues outside and one inside the house.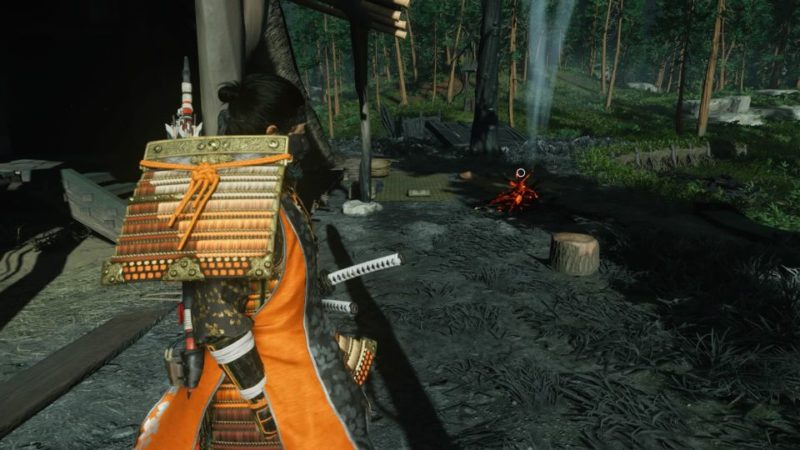 Hide and wait for the bandits
After examining the clues, hide inside the tall grass and wait for the bandits.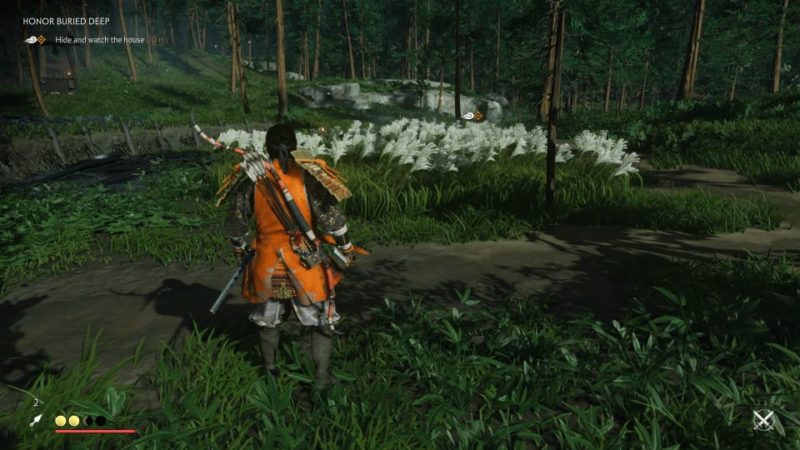 Follow the group
Once they've arrived, follow the group quietly.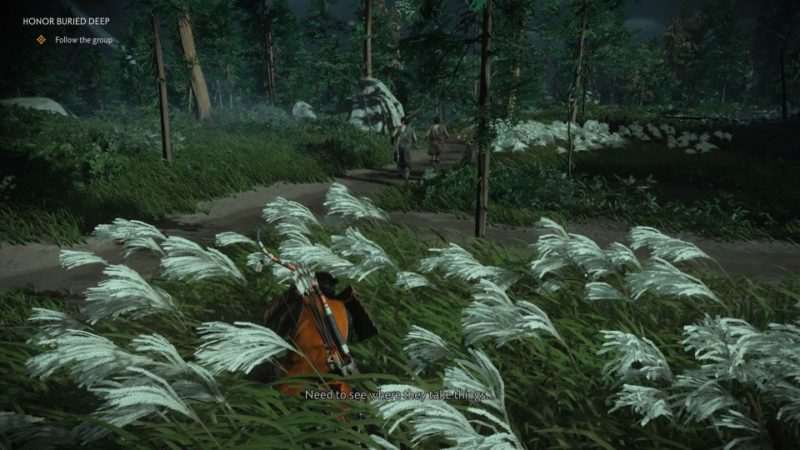 Observe their conversation at the cemetery.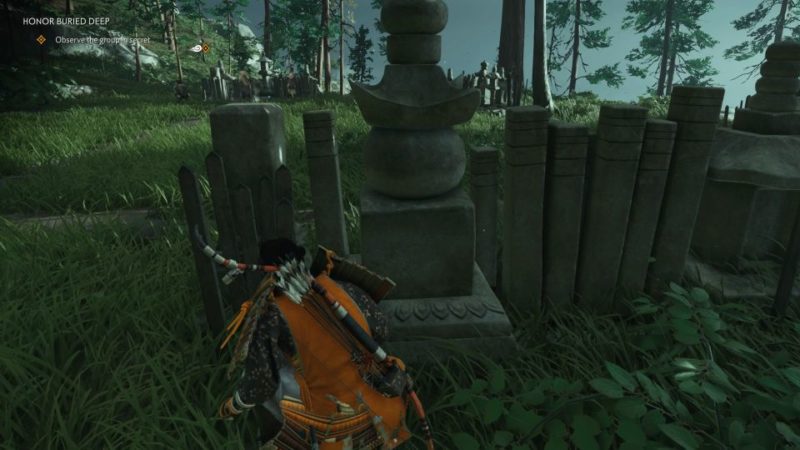 Confront them and continue listening to them.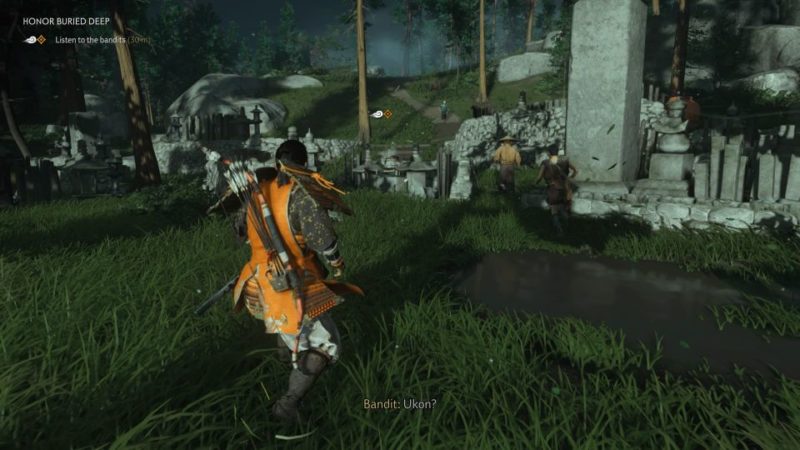 Defend the bandits and homestead
Follow them until they reach the house. The Mongols would have arrived.
Defeat all of the Mongols and defend the homestead and bandits.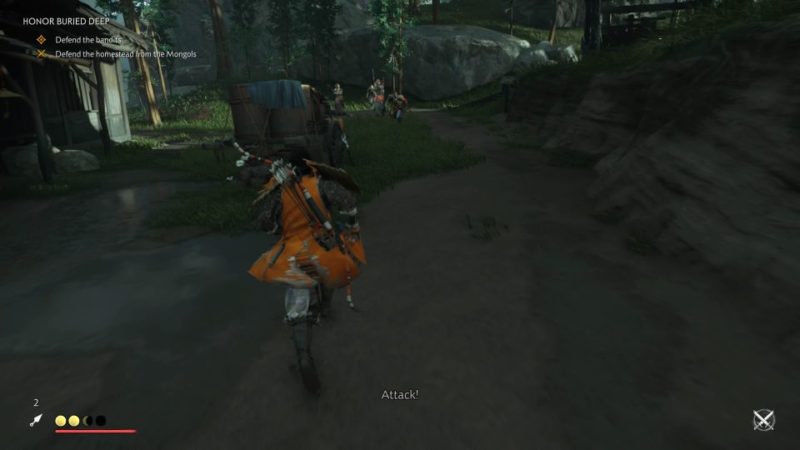 Escort the group to Azamo Bay
Head back to Azamo Bay and the quest ends here.