Thief-Catcher is a World Quest available in Mondstadt after the Prologue is over in Genshin Impact.
Your task is to defeat Treasure Hoarders who have stolen some stuff.
Here's a walkthrough of Thief-Catcher in Genshin Impact.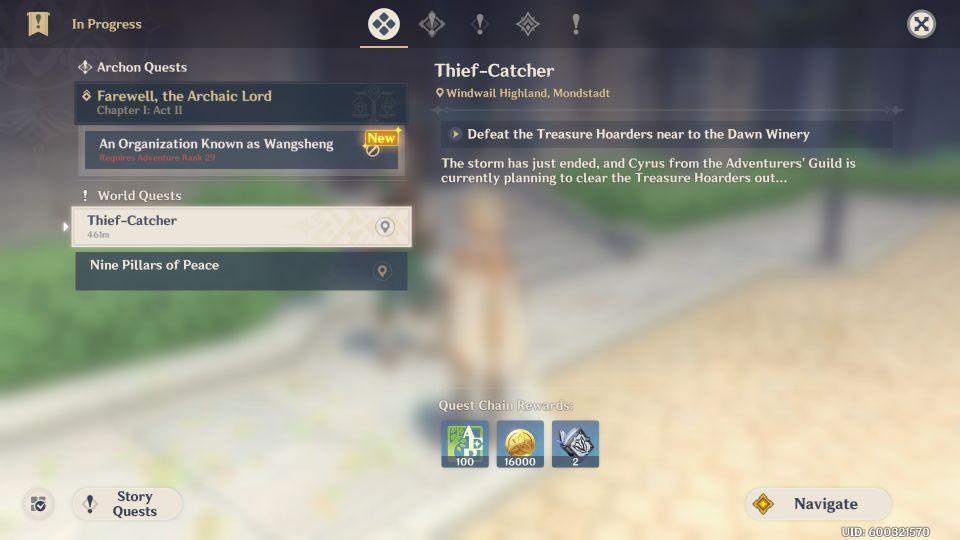 To begin the quest, meet Cyrus in front of the Adventurers' Guild. The location is provided in the map.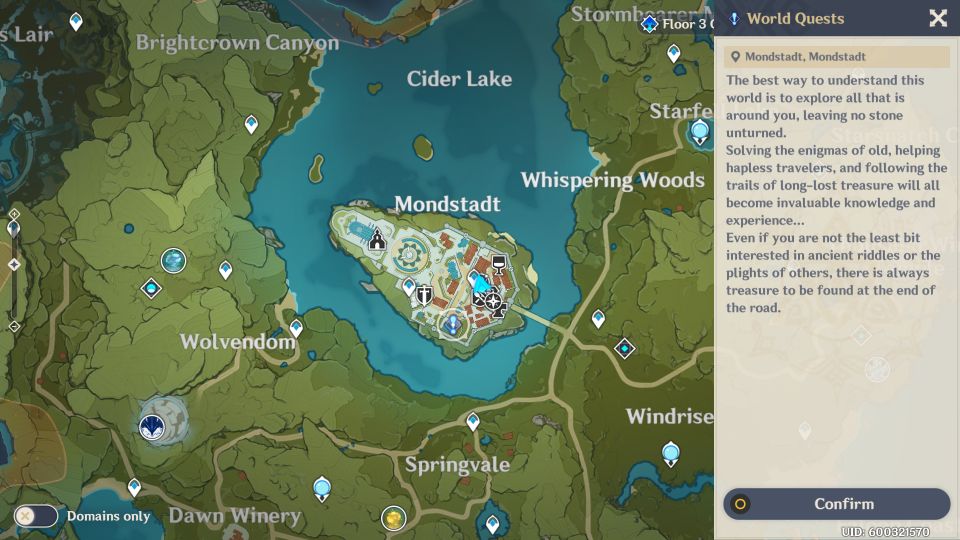 Talk to Cyrus to begin.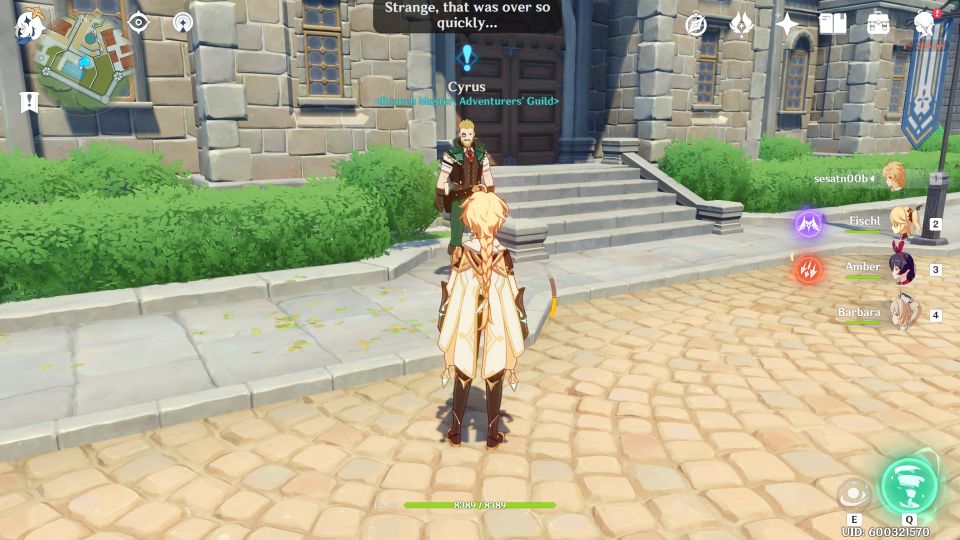 Defeat the Treasure Hoarders
The objective is simple. You just have to beat some Treasure Hoarders.
The first location is shown in the map below, near Dawn Winery.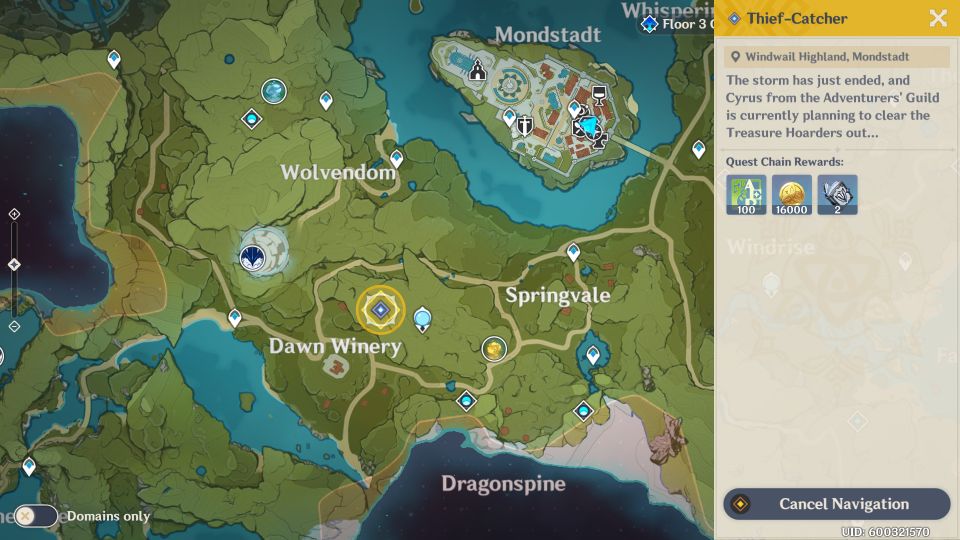 You will see a couple of Treasure Hoarders here. Take them out.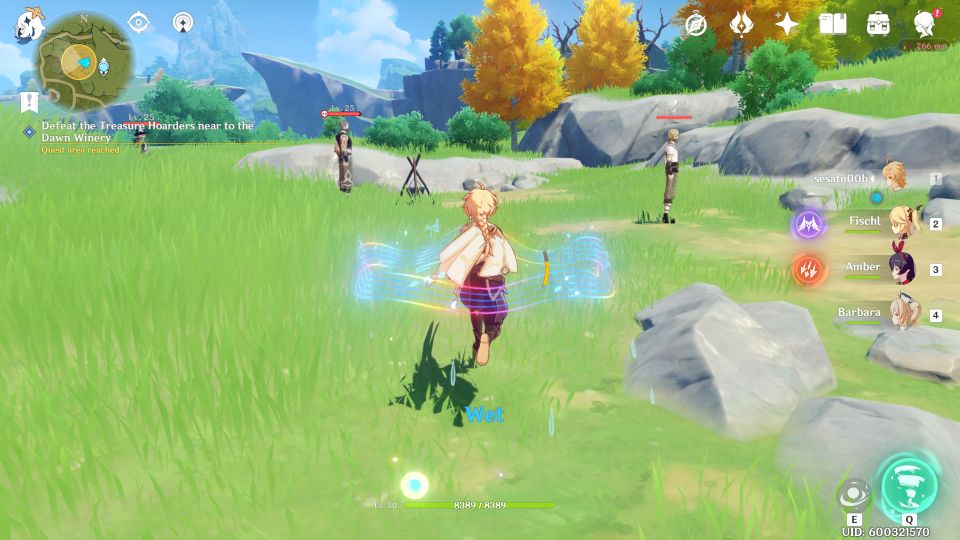 Head to the next location at Wolvendom.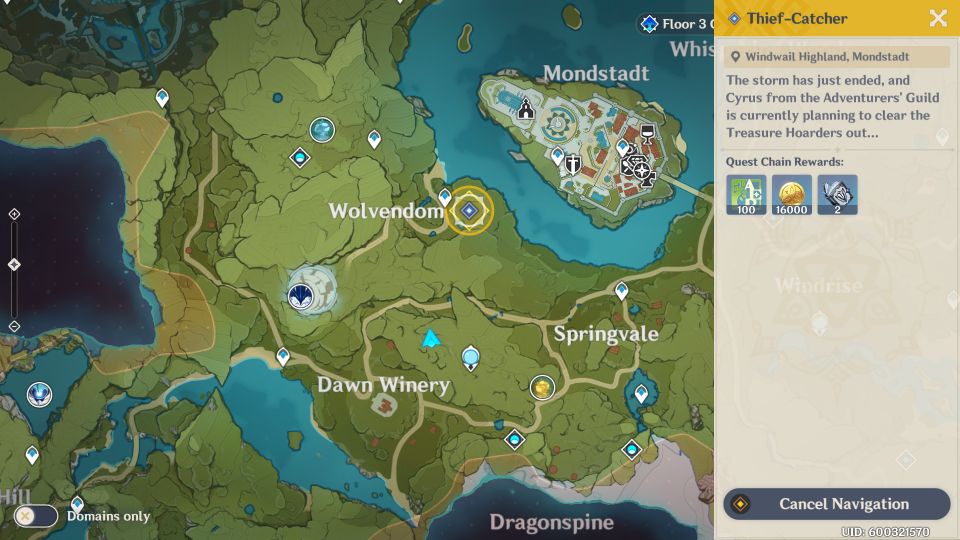 Similarly, defeat all of the Treasure Hoarders in the area.
Some reinforcements will arrive. Take them out as well.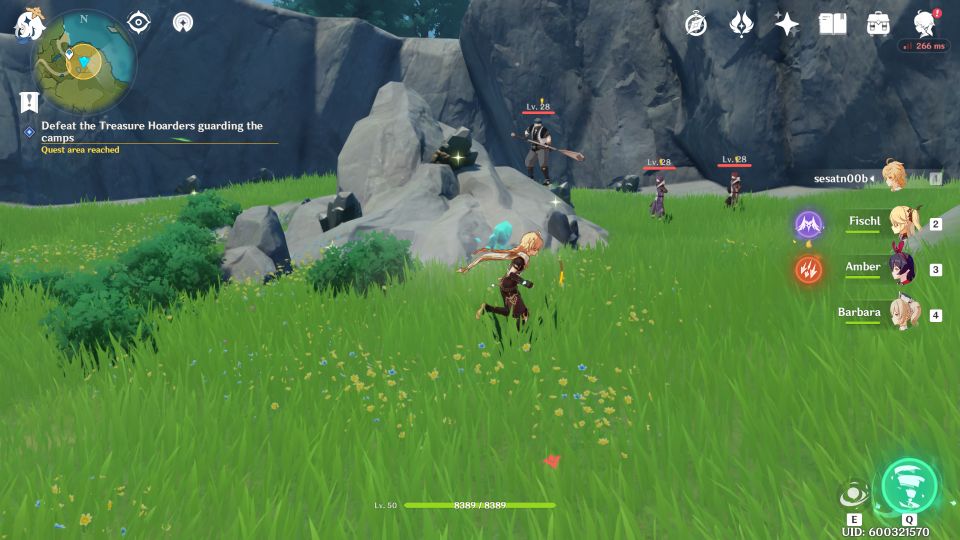 Return to Cyrus
After eliminating the Treasure Hoarders, return to Cyrus in Mondstadt to complete the quest.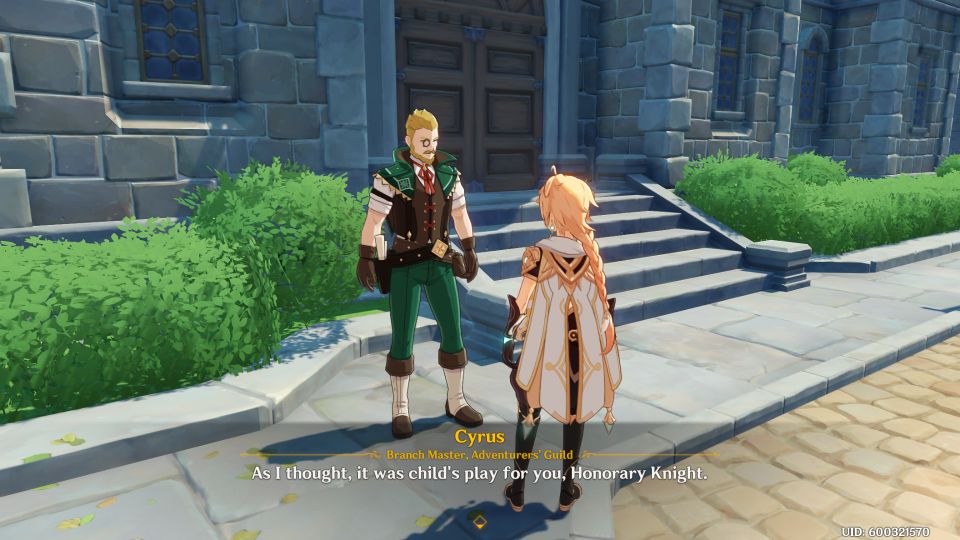 ---
Related articles:
Genshin Impact: The Ocean Pearl Quest Walkthrough