Necessary Procedures is a world quest available in Liyue of Genshin Impact.
Your objective is to help Ivanovich find out the business procedures and help him submit forms.
Here's a walkthrough of Necessary Procedures in Genshin Impact.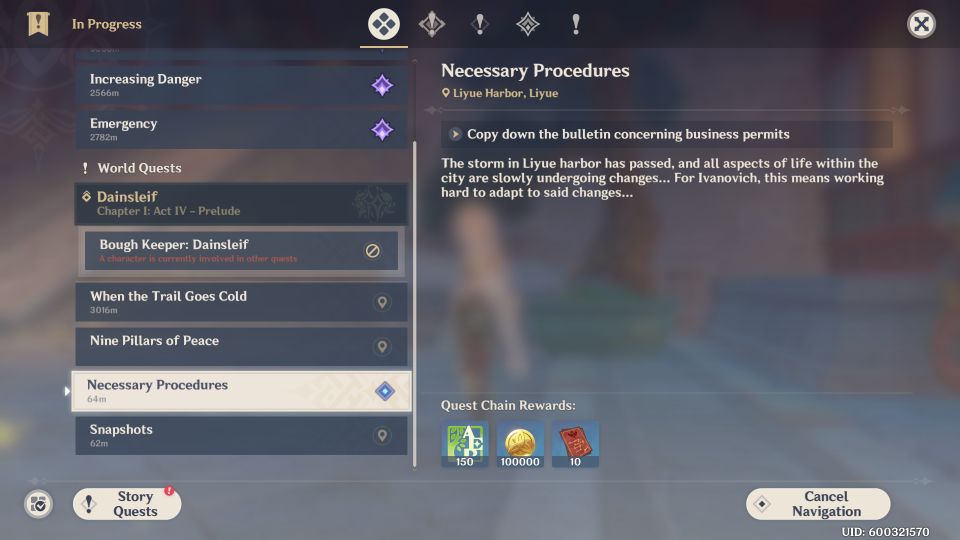 Find out about business permit applications
After speaking to Ivanovich, head upstairs and look at the bulletin board.
Choose the third option, i.e. news about new business permit applications.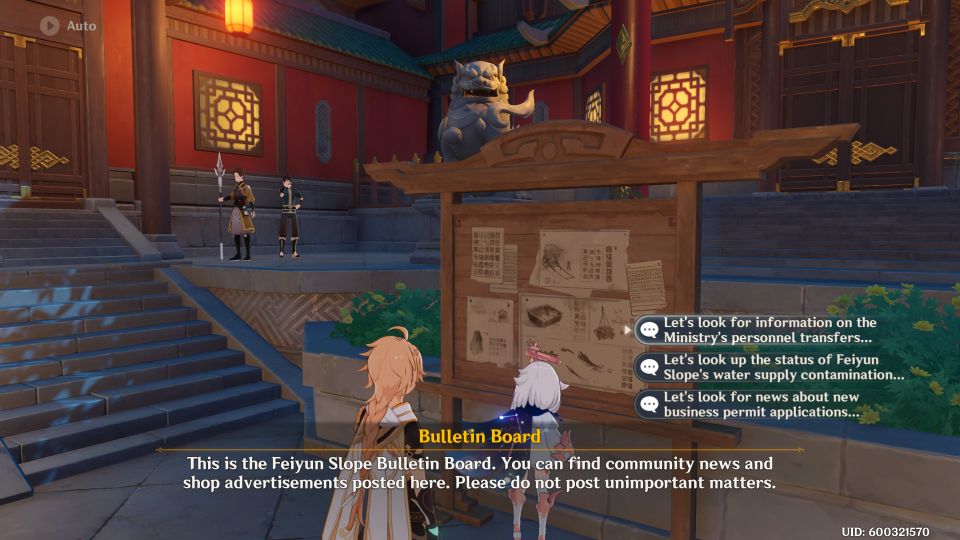 Return to Ivanovich to report to him about the procedures.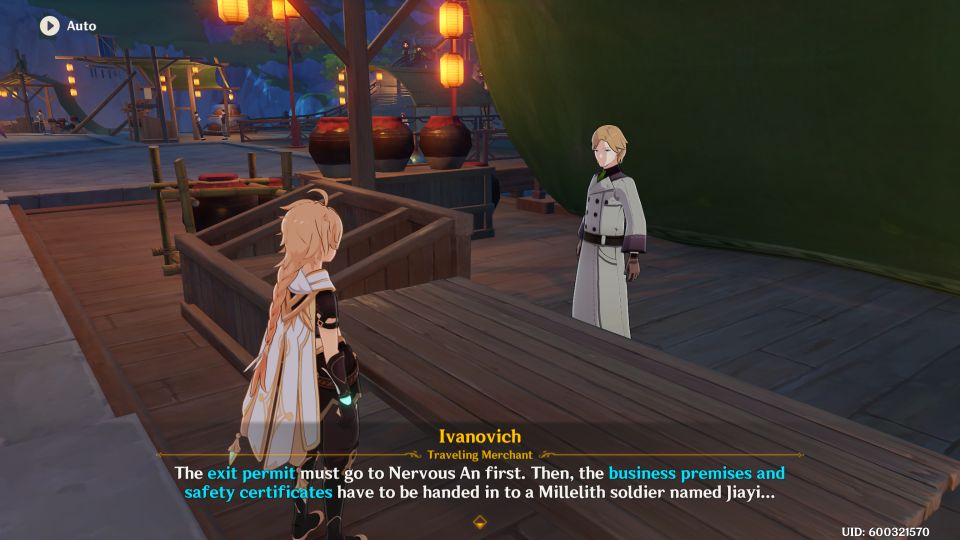 Give the exit permit to Nervous An
First of all, talk to Nervous An who is nearby. Give the Approved Exit Permit to him.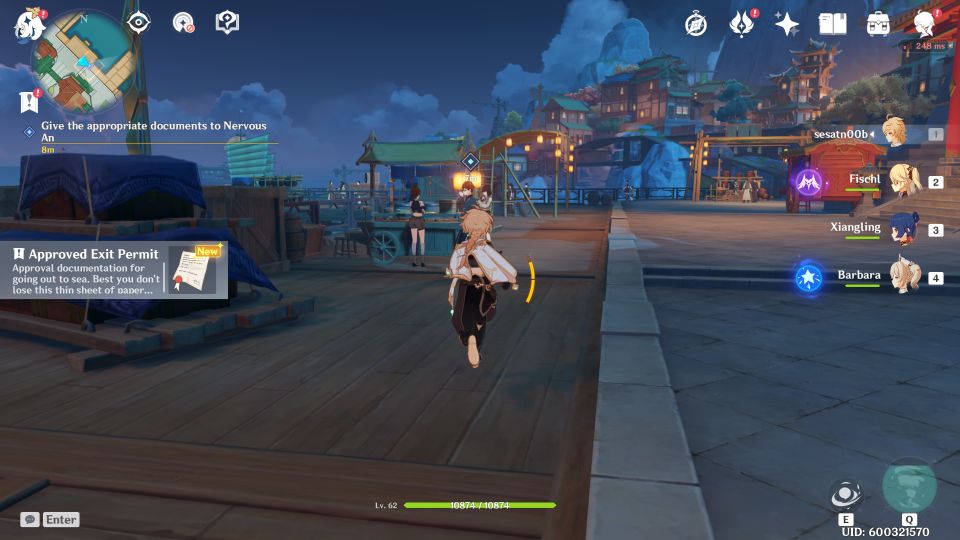 Give the business certs to Jiayi
Next, talk to Jiayi upstairs and hand over the Business Premises and Safety Certificates.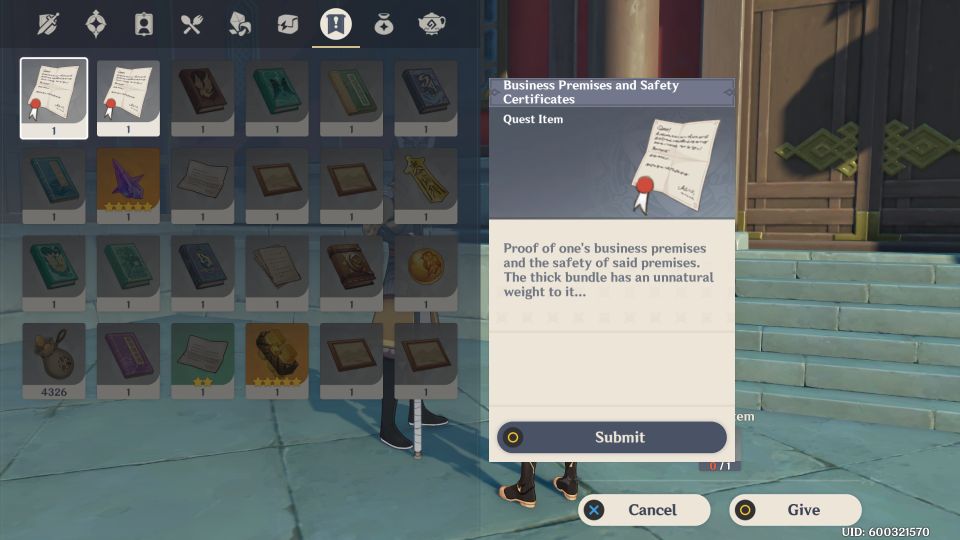 Talk to Clerk Zhao
Lastly, talk to Clerk Zhao who is just beside Jiayi. Hand over the Old Business Permit.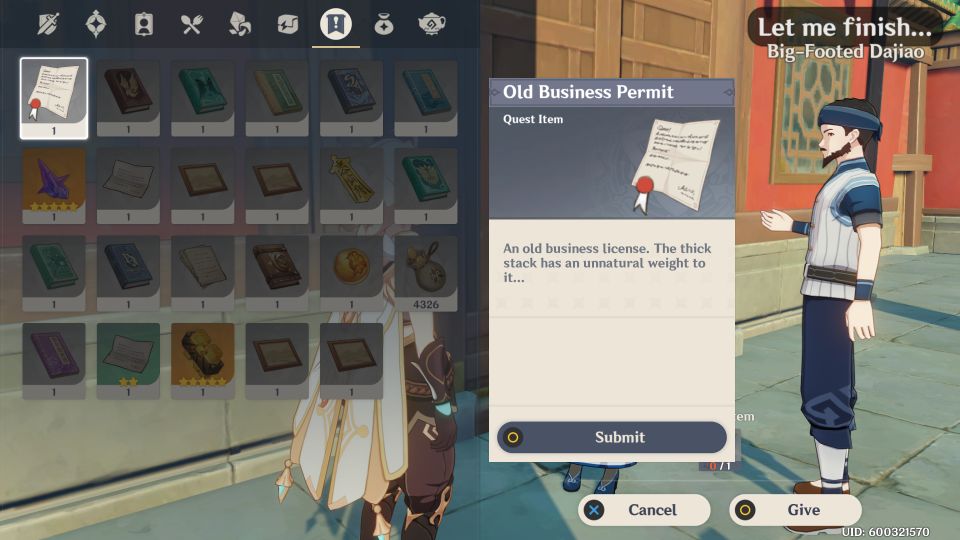 Return to Ivanovich to complete the quest. You'll get 100,000 Mora and Adventurer's Experience x 10.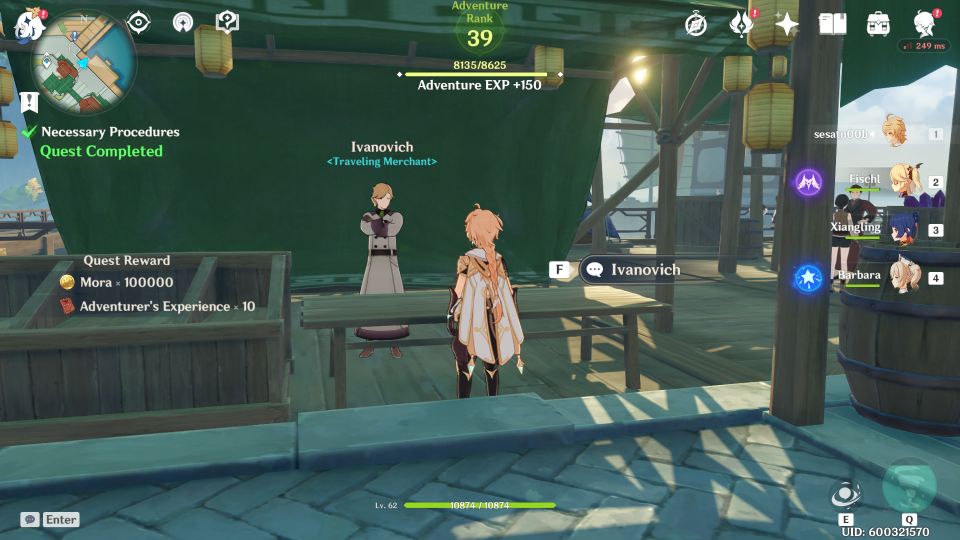 ---
Related posts:
Genshin Impact: Perfect Shot Quest Walkthrough