Fallen Tears is a sub-quest under Act II for the Mondstadt area in Genshin Impact.
Your task is to get Dvalin's tear from the Thousand Winds Temple.
Here's a walkthrough of Fallen Tears in Genshin Impact.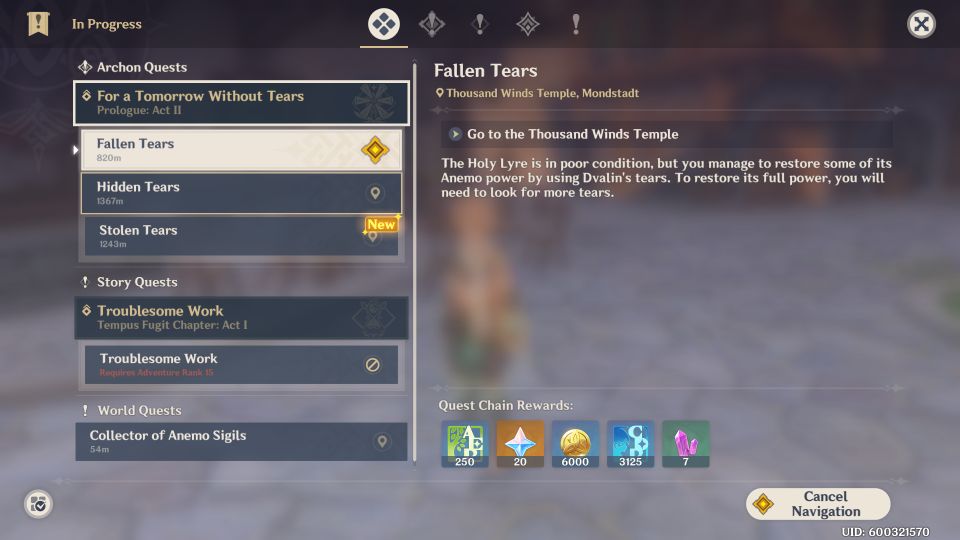 Get to Thousand Winds Temple
The first objective is to reach Thousand Winds Temple which is far east from Monstadt. The location will be provided in the map.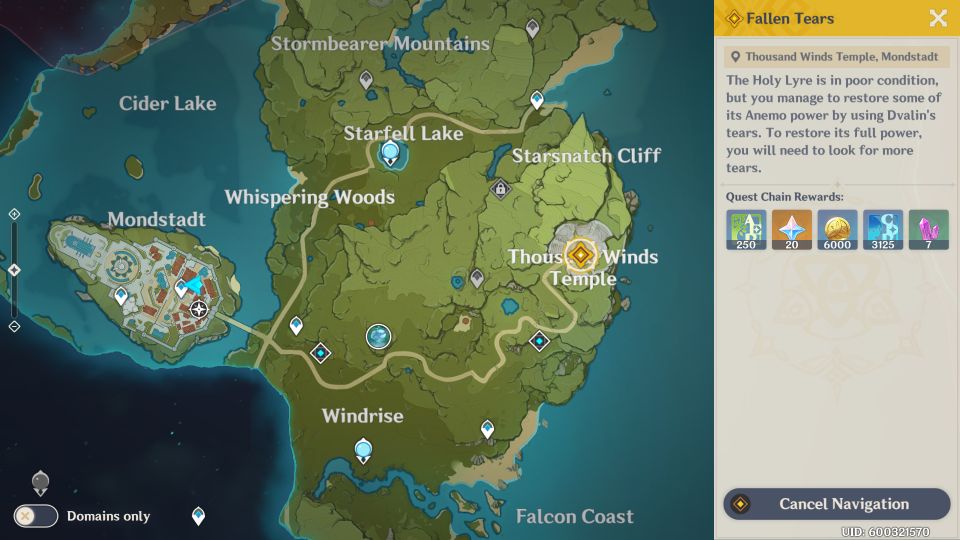 Defeat the Ruin Guard
As you reach the temple, you have to complete a challenge, i.e. to defeat the Ruin Guard (level 20).
For this challenge, it's better to use a ranged character like Amber or Fischl. Use the bow to target the core located on its head.
Shooting at the core will stun the mob for awhile. If you do it several times, the Ruin Guard will collapse for some time, giving you room to land more attacks.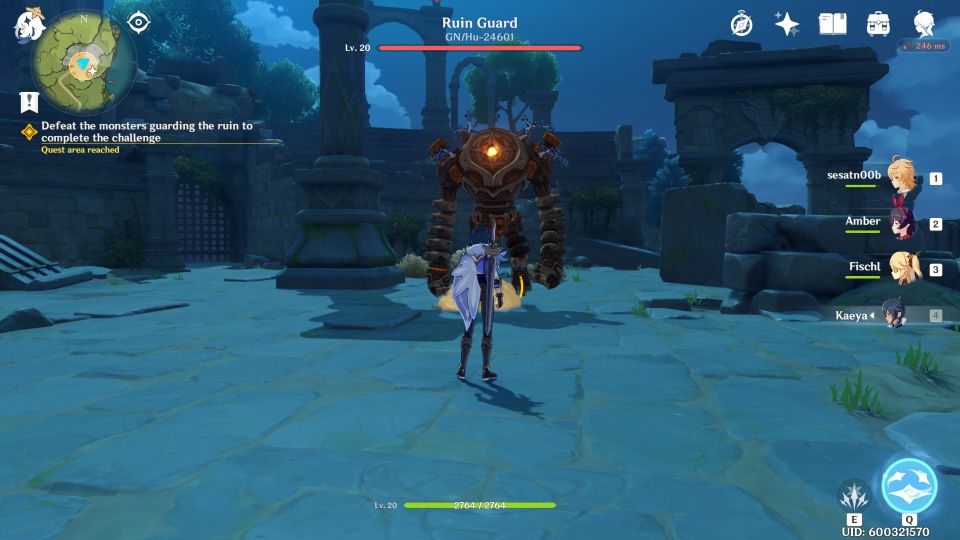 After defeating Ruin Guard, take Dvalin's tear from the chest in the middle.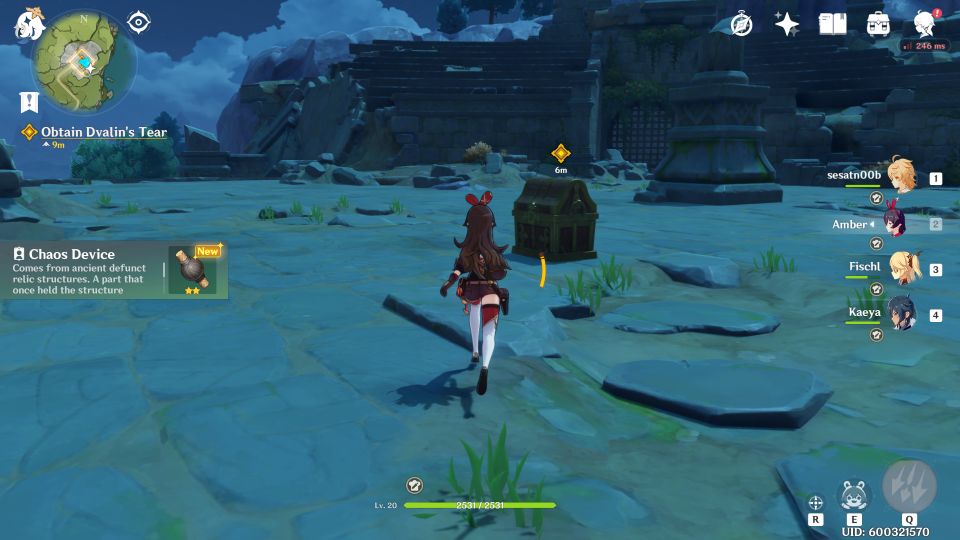 ---
Related articles:
Genshin Impact: Stolen Tears Quest Walkthrough