Genshin Impact introduced a new bounty system after the 1.1 update.
You'll be able to do three bounties a week and in both cities (Mondstadt and Liyue). This means 6 bounties in total.
Locating the bounty however may not be so obvious. Here's how you can find the bounty (location) in Genshin Impact.
Get to the bounty location
After accepting the bounty at the city reputation NPC, head to the location marked on your map.
As soon as you enter the yellow circle, the timer starts. You only have 10 minutes to find and kill the bounty.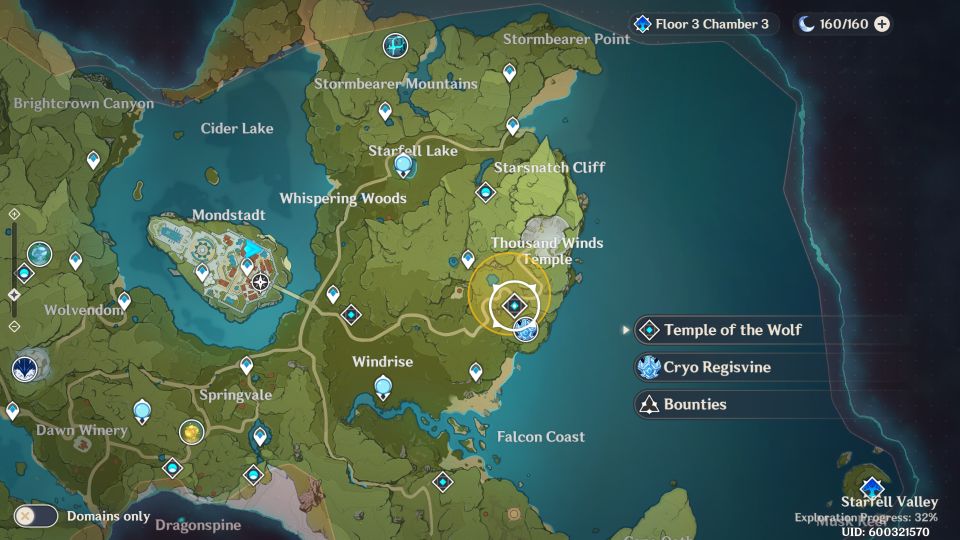 How to find the bounty
As soon as you're in the bounty area, use your elemental sight.
You'll see the blue-colored wind current.
Follow the wind current.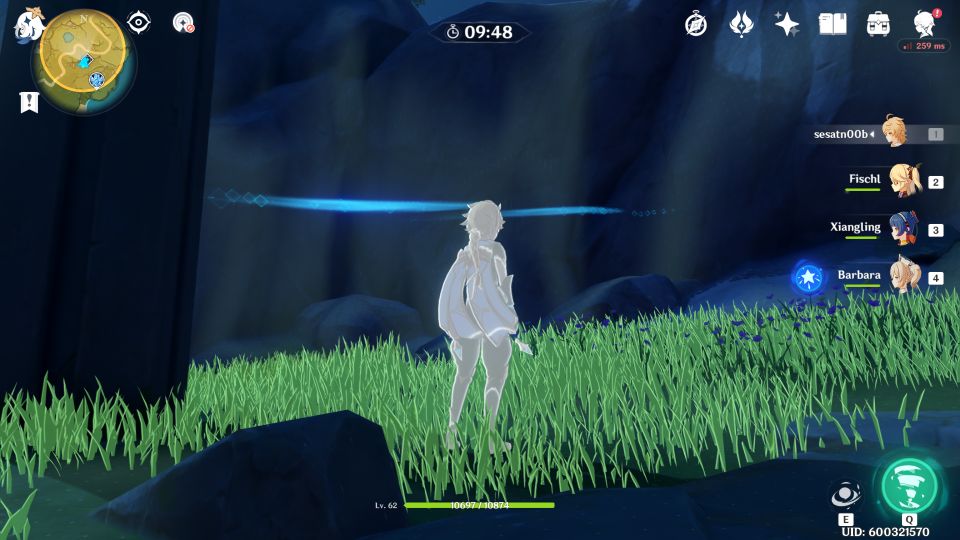 The wind might actually lead you to some enemies or even to objects like flowers.
If the wind leads you to enemies, you'll have to defeat them first. You'll then see a notification saying "1/3 tracked".
This means you need to find three tracks before you can get the bounty to show up.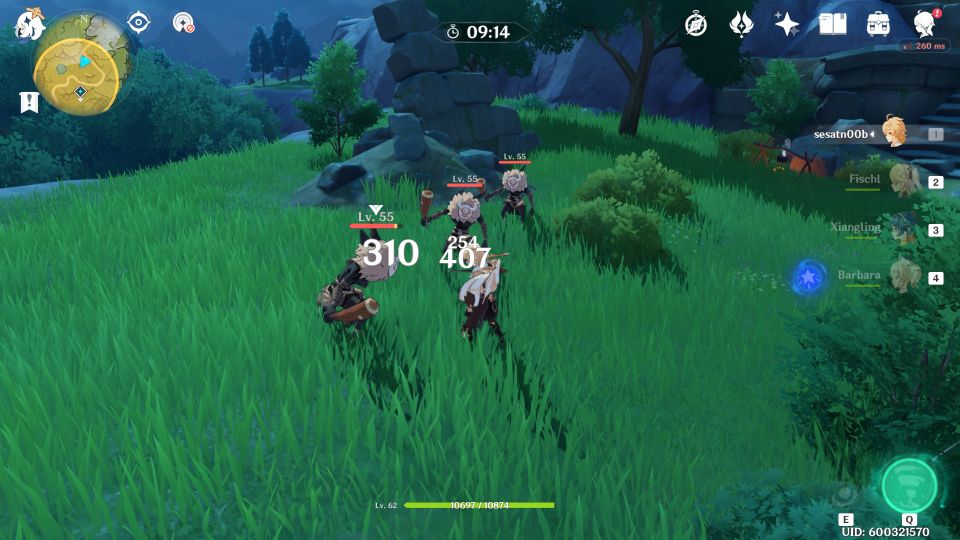 The wind also led me to a sweet flower, and picking up the flower resulted in "2/3 tracks". This is just an example.
Keep using elemental sight to get to the next track, and finally, investigate the last track.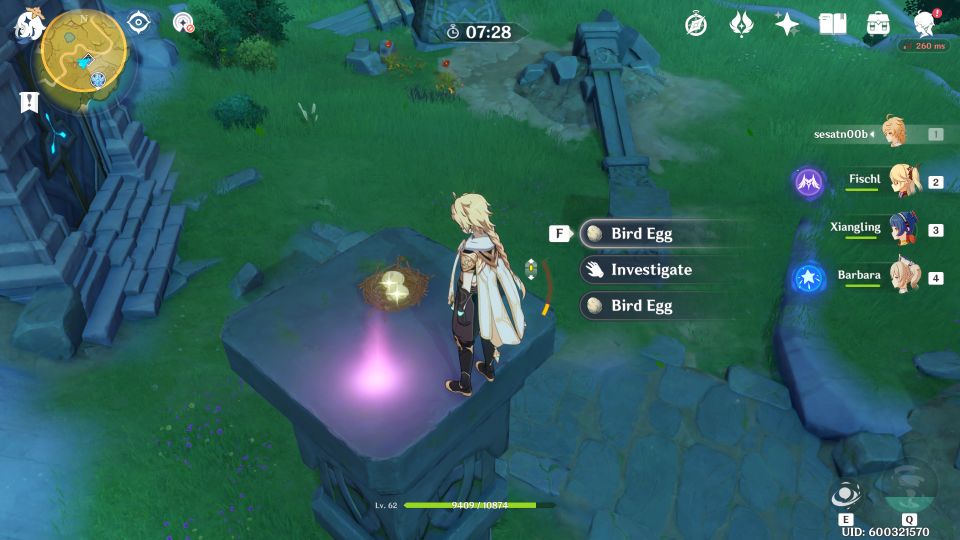 The bounty should show up nearby if you get all three tracks. Defeat the bounty within the time limit.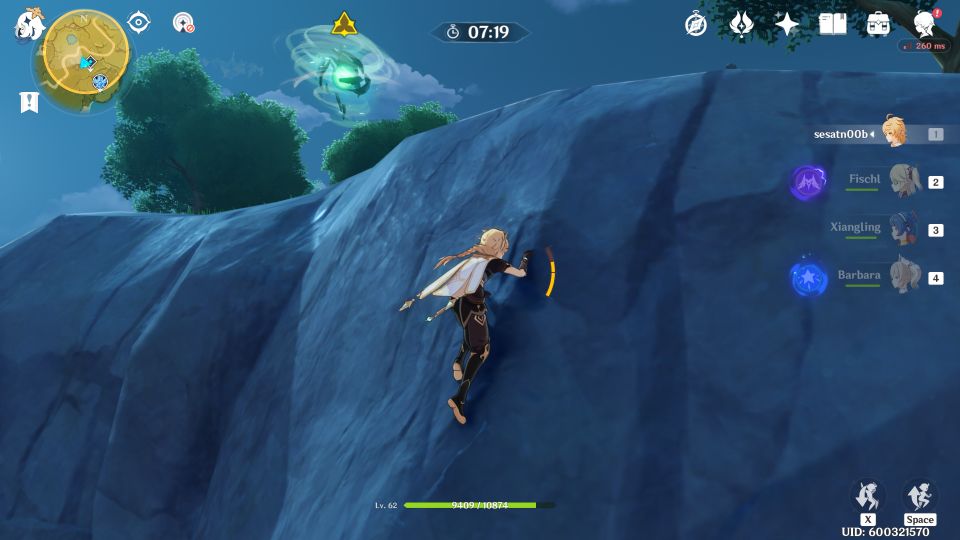 If you succeed, go back to the city reputation NPC to claim your reward.
Failing the bounty
If you fail the bounty, you can claim 5 Primogems from the Achievements section.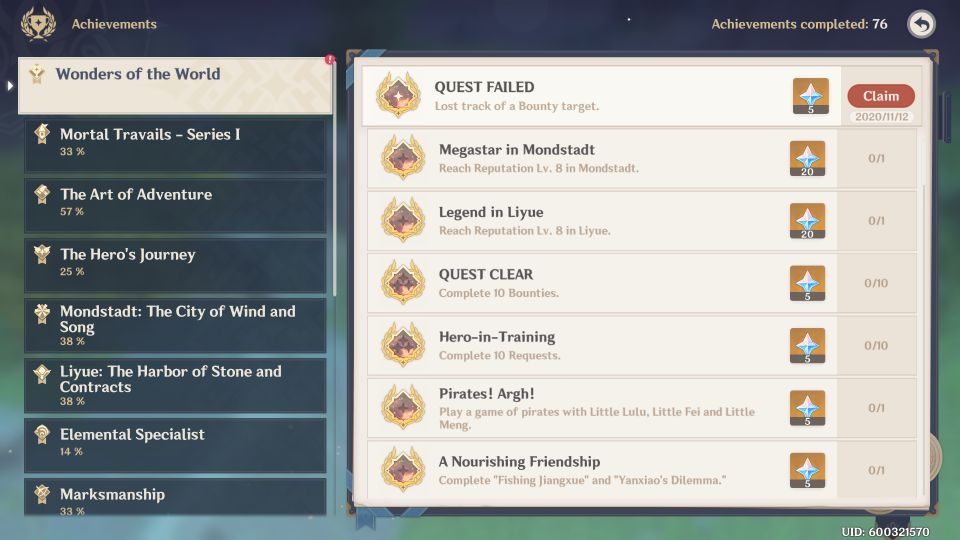 ---
Related posts:
Genshin Impact: Solitary Fragrance Quest Walkthrough