Genshin Impact 3.0 is currently livestreaming the new updates that are coming for their next big update.
Sumeru is the new region players will get to experience and it's dendro-based.
Here are the primogem codes during the 3.0 livestream for Genshin impact.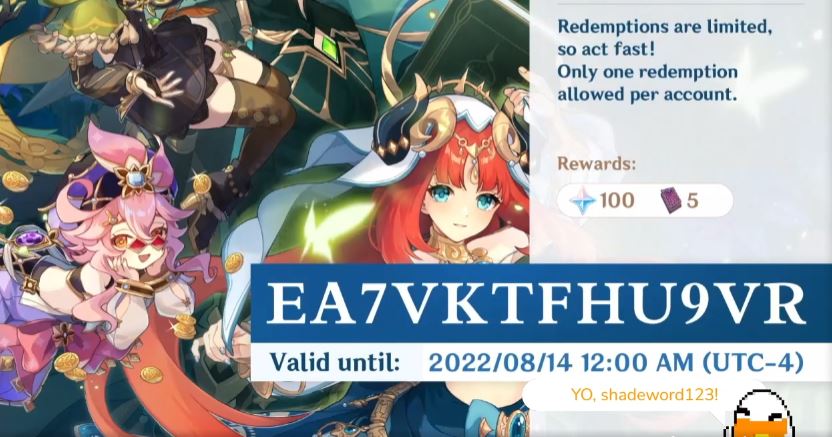 Primogem Codes Genshin Impact 3.0
Below are the codes that are given during the 3.0 livestream update for Genshin Impact.
Each code will give you 100 primogems at least and is available right now. It may expire in a day.
---
Related posts:
Genshin Impact: The Ancient Azure Stars Walkthrough & Guide