Skyrim is a highly successful open world RPG game that dominated the charts for years. With its success, there are plenty of great mods done by independent developers.
It has set the bar so high for open world RPGs that even Final Fantasy XV doesn't stand close to it.
That said, there are perhaps a few games on this list that may be on par or are slightly better than Skyrim.
Here's a list of games like Skyrim that you can play as alternatives.
1. Witcher 3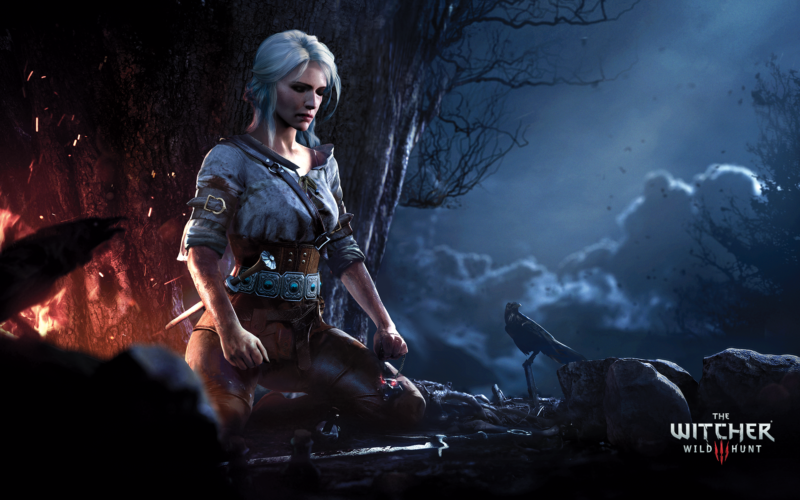 Witcher 3: Wild Hunt is without a doubt one of the best action RPGs (open world) ever introduced to this gaming industry. Many might even say it's better than Skyrim.
This game won many awards and is considered the game of the year back in 2015. Witcher 3 follows the story of Geralt of Rivia, a Witcher who hunts monsters, and this time, he's looking for his missing daughter who's running from the Wild Hunt (an evil force).
It is similar to Skyrim in many ways, i.e. Geralt can use magic spells (e.g. Aard), like how the Dragonborn can use magical spells like Fus Ro Dah. It is also a huge open world where you can go wherever you want, do main quests and have plenty of side quests that are available.
What's interesting about Witcher 3 is how it kinda has that Game of Thrones feel to it. They don't even censor nudity and gore is second nature to this game. What makes Witcher 3 a highly successful game is probably the combination of its interesting story (including dialogues) and its open world gameplay that doesn't disappoint.
2. Fallout 4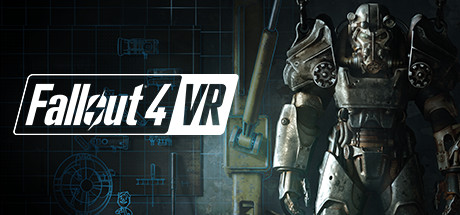 Fallout 4 has a post-apocalyptic setting where the world is in ruins after a nuclear war. It's different than Skyrim in the sense that the latter is set in the medieval age. While you don't use magic spells in the game, you still have nasty guns and awesome melee weapons to loot.
In this game, you play either as a male or a female (and they're husband & wife). One of them will die in the beginning depending on who you choose. Like Skyrim, you have plenty of quests, especially side quests that seem never ending.
The world of Fallout is also extremely huge, with plenty of places to explore. One awesome feature this game has is settlements. There are designated locations where you can build settlements for you and other survivors to stay. It's like constructing a Sims house or town except you're in a 3rd or 1st person 3D mode. Monsters or mutants can attack your settlements too, so you need to build defenses, food, water and other necessities.
The range of weapons accessible to you does not disappoint as well. With the amount of modifications available in the game, your style of play can be pretty diverse. Choosing the right perks can make or break your game. Needless to say, it's not an easy game to play. Some might say Fallout 4 is worse than its previous installments but for those new to the series, it's still a great game.
Fallout 4 also has the same developer as Skyrim (Bethesda).
3. Dark Souls 3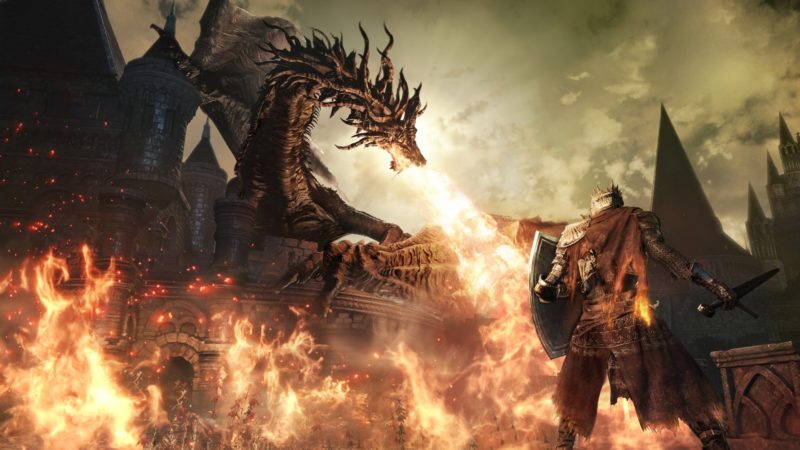 Next up is Dark Souls 3, also an action RPG and was released only two years ago. Like Skyrim, this game comes equipped with all kinds of weapons to use against enemies, including swords, bows and projectiles. You can also use shields to defend against enemies.
The story is that the world is in ruin (as usual) and it is filled with all kinds of enemies and harsh environments. What people love about the game is mainly the intense combat experience and a huge array of colossal monsters to fight with.
It's also rated very highly among most gaming reviewers and also on Steam. Although it's a great action RPG, it's also one of the most difficult to play. You'll probably get killed most of the time.
4. Bloodborne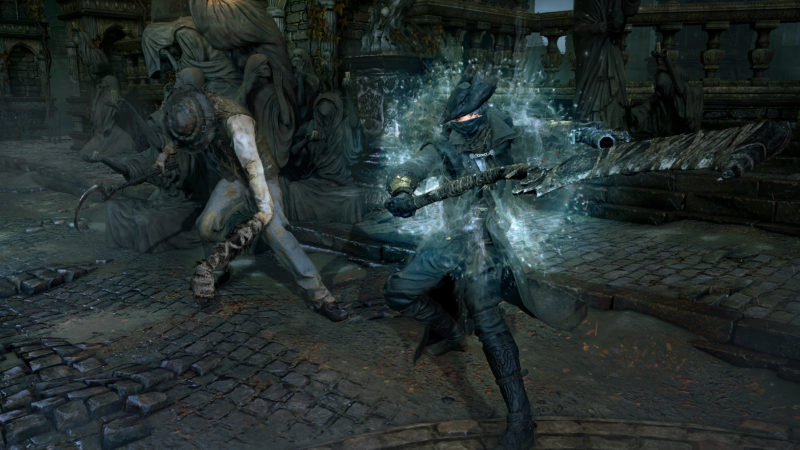 Another alternative is Bloodborne, a game that is only released on the Playstation 4 so far. Like Dark Souls, Bloodborne is also a really difficult game to play.
It is also an action RPG and you view it from a 3rd person perspective, similar to other games listed above. The story is basically set in the world of Yharnam that is filled with tough enemies including big bosses. Along the way, you'll meet NPCs, gather more items that you can use and go on with the main story.
At the beginning of the game, you can also edit how your character looks and one important thing is choosing a class, i.e. Origin. Each Origin has their own trait, for e.g. a coward or even a killing machine.
There's also this concept known as Hunter's Dream, a place that is safe to rest (no monsters). However, whenever you access it, the monsters get repopulated in the world although your health is replenished.
5. Mount & Blade 2: Bannerlord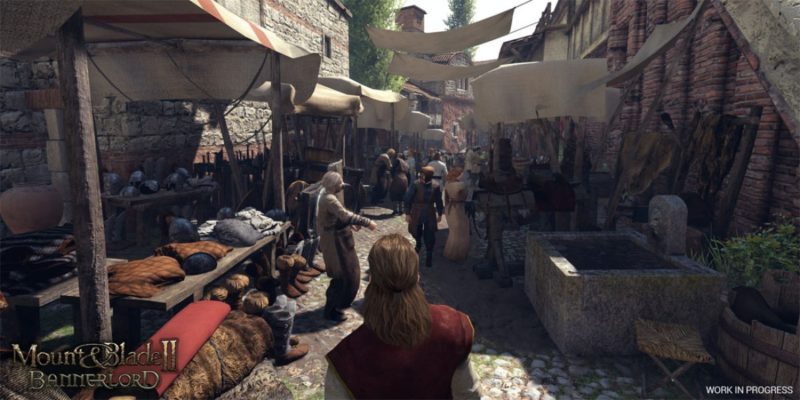 Another game similar to Skyrim in the sense that it has a medieval setting is Mount & Blade 2. It is set 200 years ago in the world of Calradia and it's basically a war type of game, where you bring your soldiers with you to battle.
You can also construct and fire heavy machinery against enemies. It's a game where you either defend your castle from enemy attacks or you bring your soldiers with you to conquer one castle.
Mount & Blade also allows you to craft weapons that you can use in battle. Each weapon has different attributes, strengths and weaknesses. You can also take part in diplomacy where you can make deals to win land for your nation. It's also unique in the sense that there are marriage offers or even treason pacts in the game.
While it's not exactly like Skyrim, it does offer some similar features.
6. Lords Of The Fallen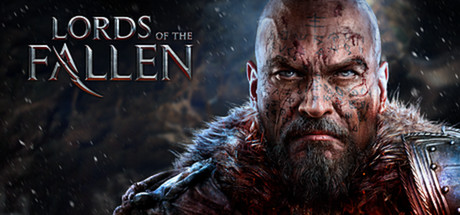 Next up is Lords of the Fallen. In the time of the ancients, the world was ruled by evil. However, the people turned from fear to rebellion when they started to fight for their freedom. Humans won the battle and a thousand years later, the Legion came back from the dark realm.
As usual, your job is to go against the Lords of the Fallen. It's an action RPG with a pretty cool melee combat system. You have the choice of using weapons or in some circumstances, magic powers.
It is said to be a Dark Souls imitation, except that the gameplay is a little slow compared to the former.
7. Dragon Age Inquisition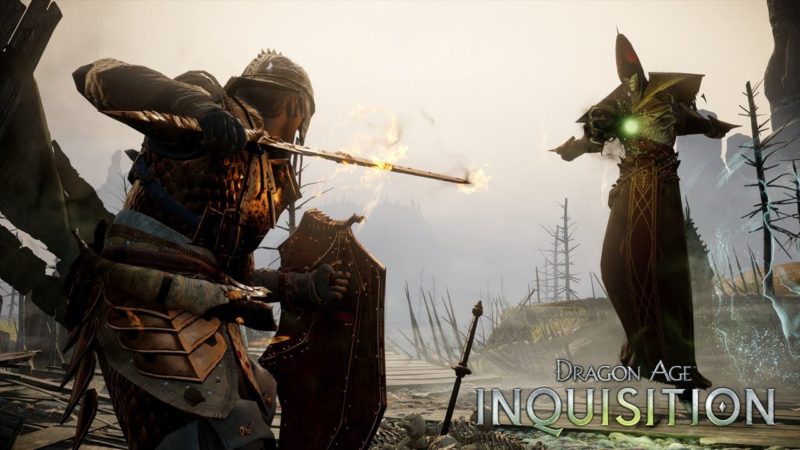 Dragon Age Inquisition is also a story driven RPG where you can choose your own character class (e.g. mage or warrior) and also your race, i.e. dwarf, elf, etc..
As an Inquisitor, you also get to pick your friend for the battlefield. You have a choice from around 5 different characters. The story is that you're the Inquisitor who has to save the world, since the world is in chaos. It's funny how most stories are similar.
This game also has a big world (Thedas) and you can spend lots of time exploring it. There are even caves with all kinds of creatures that you can kill. This game is also considered to be highly personalized, meaning your decisions will affect what happens in the story.
8. Conan Exiles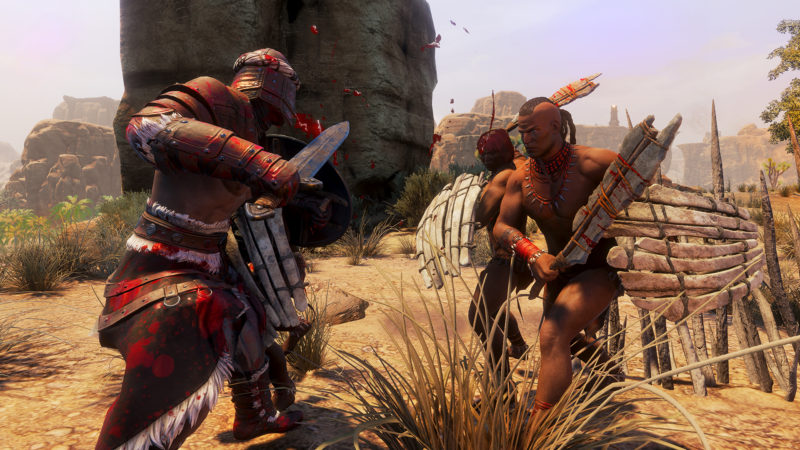 If you're familiar with Conan the Barbarian, then this game may be suitable for you. Conan Exiles is an open world game where you have to survive, build a kingdom and defeat your enemies in battle.
Like some open world games, you have to hunt animals for food, find shelter from the crazy weather and keep exploring the huge world. You have to start from small by building your home and eventually to building cities. You have plenty of weapons to choose from, including swords and bows. What's unique is that you can also use giant avatars to crush enemies.
It's like Skyrim except that you're Conan and you can actually build houses and towns. This game can also be played with friends if you want to.
9. Elder Scrolls IV: Oblivion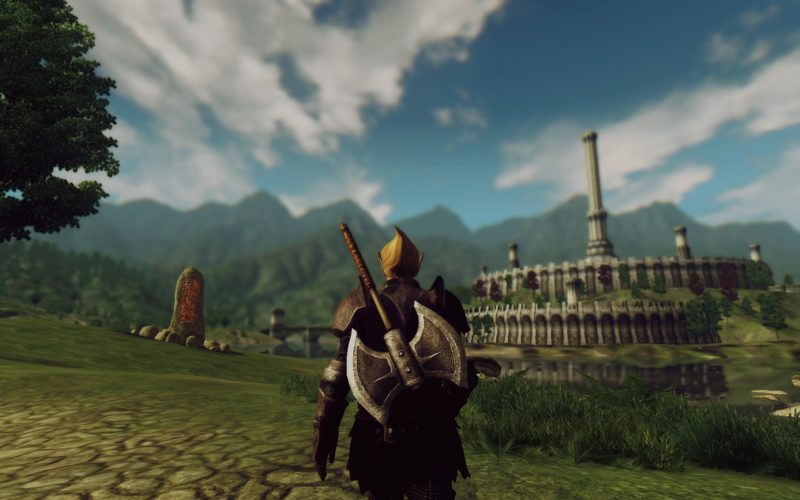 It's weird if an article on top games like Skyrim doesn't mention another game in the Elder Scrolls series. Oblivion is a game that was introduced before Skyrim and they're part of the same series.
You get to choose from a few races with different abilities and even customize the appearance. Like Skyrim, you have to keep improving your character by leveling up, getting new skills, armor, weapons and so on. It has its own story and is set 6 years after the previous game, Morrowind. That said, it's not a sequel to Morrowind and it has its own appealing story.
Oblivion also has a 3rd person or a 1st person perspective depending on your preference.
10. Mass Effect 3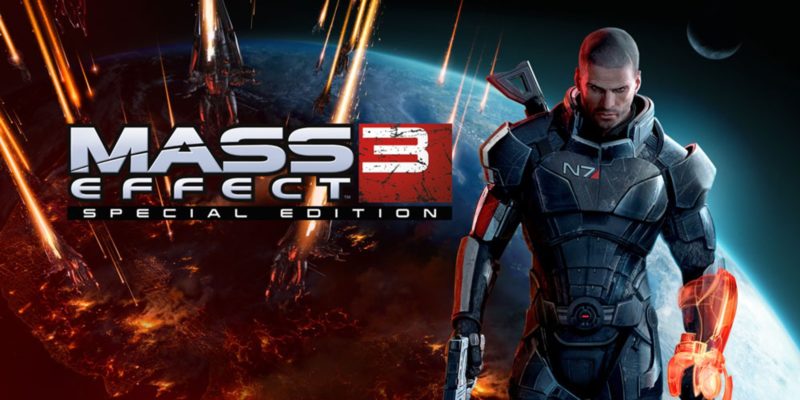 The Mass Effect series has been pretty successful so far and even Mass Effect 3 was good except maybe the ending. This game has a space setting, so it's different from Skyrim in that sense. However, it's still an action RPG that is worth playing.
You take on the role of Commander Shepard and you have the choice of six different classes with different skill sets. Like the rest, you have to complete quests and each quest is actually quite fun since they're also story based.
The best part about Mass Effect 3 is probably their dialogue and story. The combat mode is also not lacking as you have different weapons to choose from and battles are set in space.
Best Games Like Skyrim?
We have listed 10 games that are alternatives to Skyrim but they're definitely not equals.
The best game here is probably Witcher 3, if you really want a Skyrim alternative. Another game not mentioned above that is worth playing is perhaps Horizon Zero Dawn.
It's also like Skyrim but in a totally different setting with high-tech robots and primitive people.