Follow Nur's Lead is one of the main story quests in Assassin's Creed Mirage.
Your objective is to find Nur's contact at the Shari's Factory District and later find a lead on Ali's whereabouts.
Here's a walkthrough and guide of Follow Nur's Lead in AC Mirage.
Find Nur's contact
First of all, you can talk to Roshan to get more information about the case.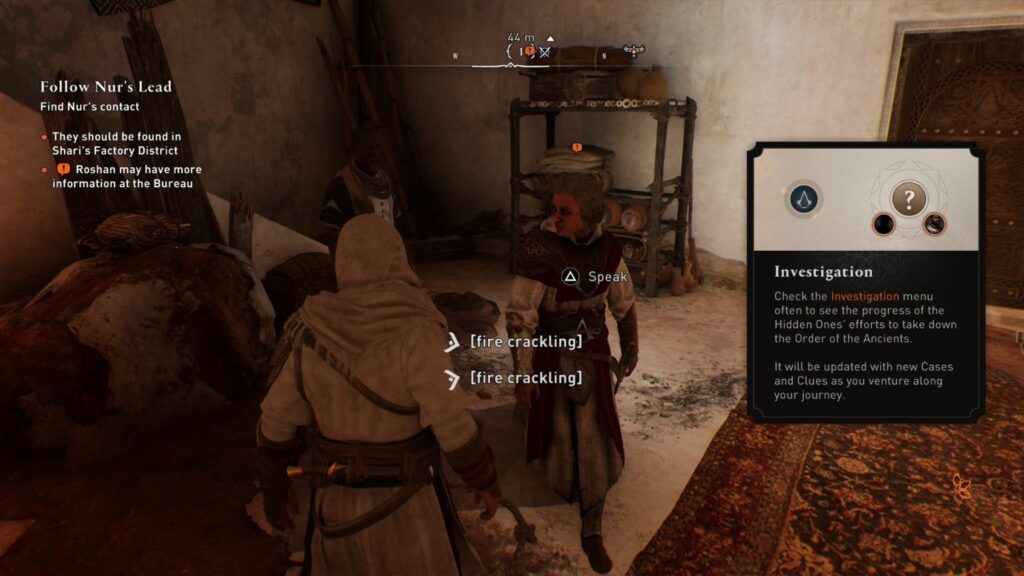 Then, head to Nur's contact at the dyeing factory. The location is shown in the map below, marked by the quest symbol.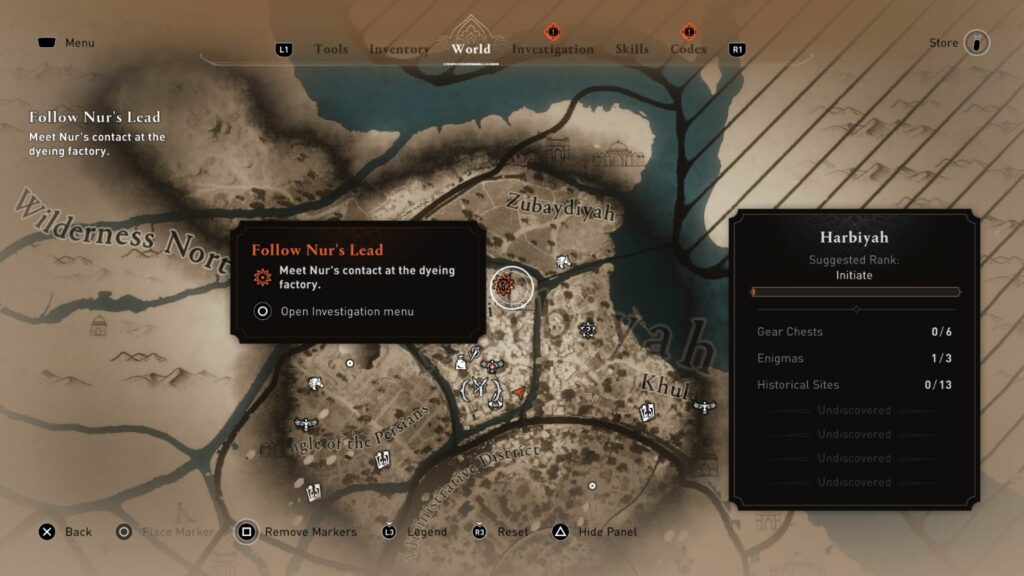 Look for a door that leads to the contact. Enter the door.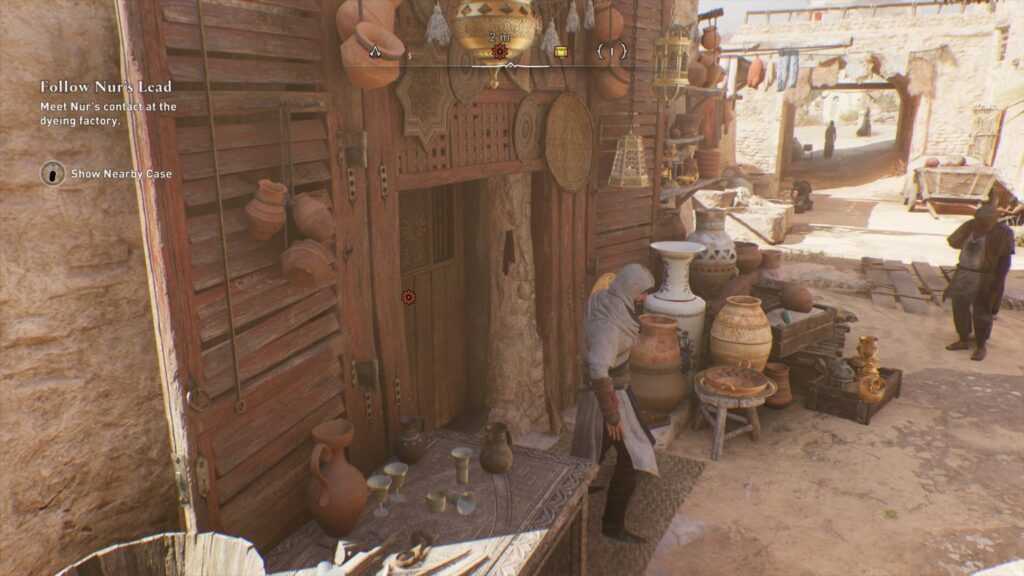 Basim will then be reunited with Dervis who is the rebel contact.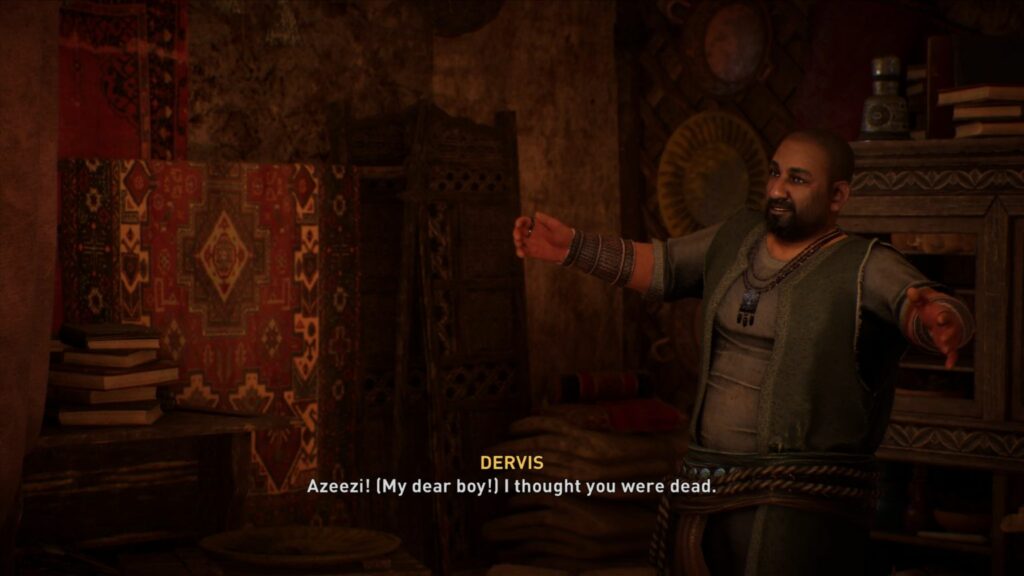 Discover Ali's whereabouts
The next case is the Khurasan Gate Guardhouse where you can find Ali's whereabouts.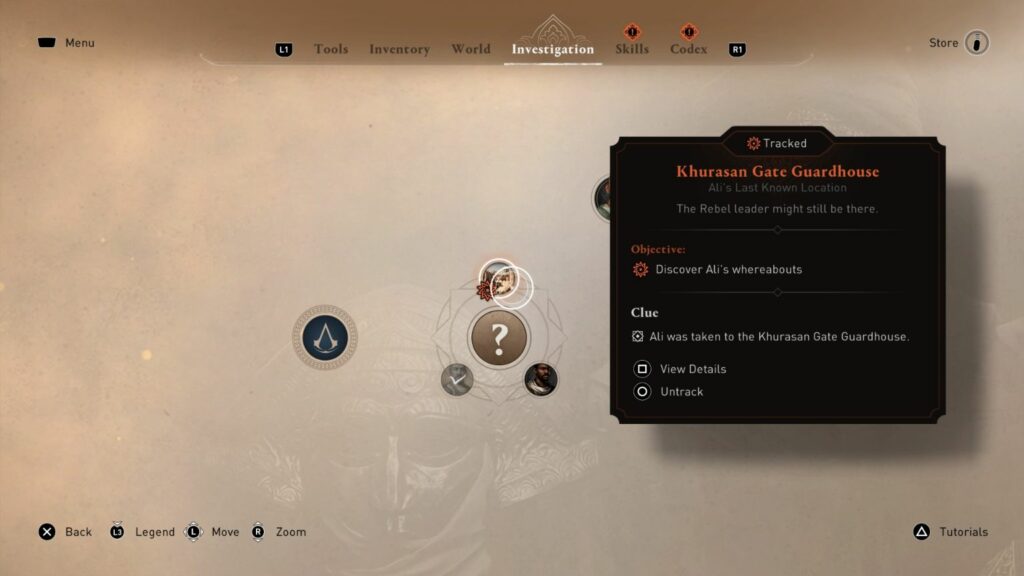 Head to the Khurasan Gate Guardhouse as marked in the map below.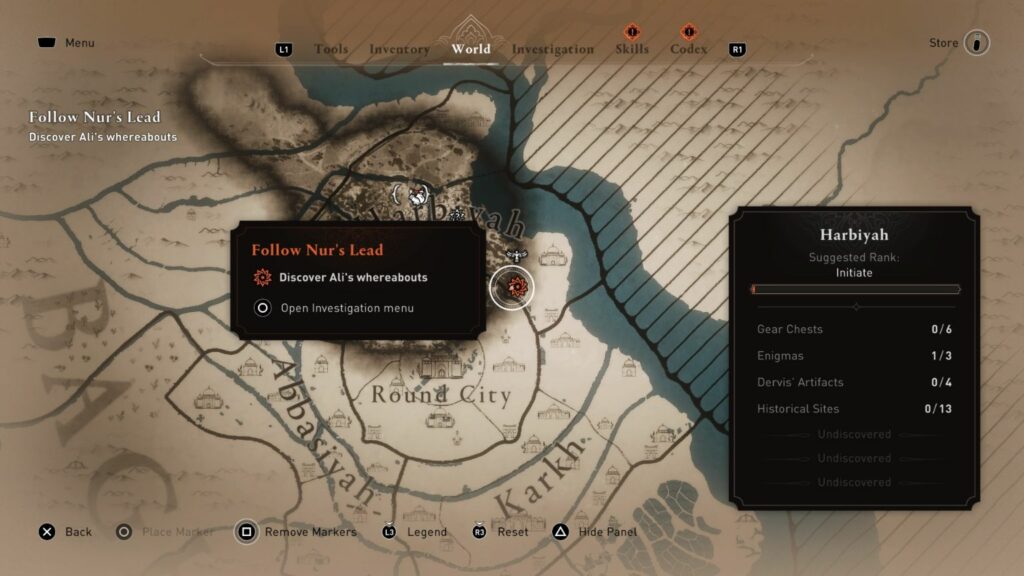 From here on, you'll need to do it stealthily. Climb up the wall on the right side to sneak in.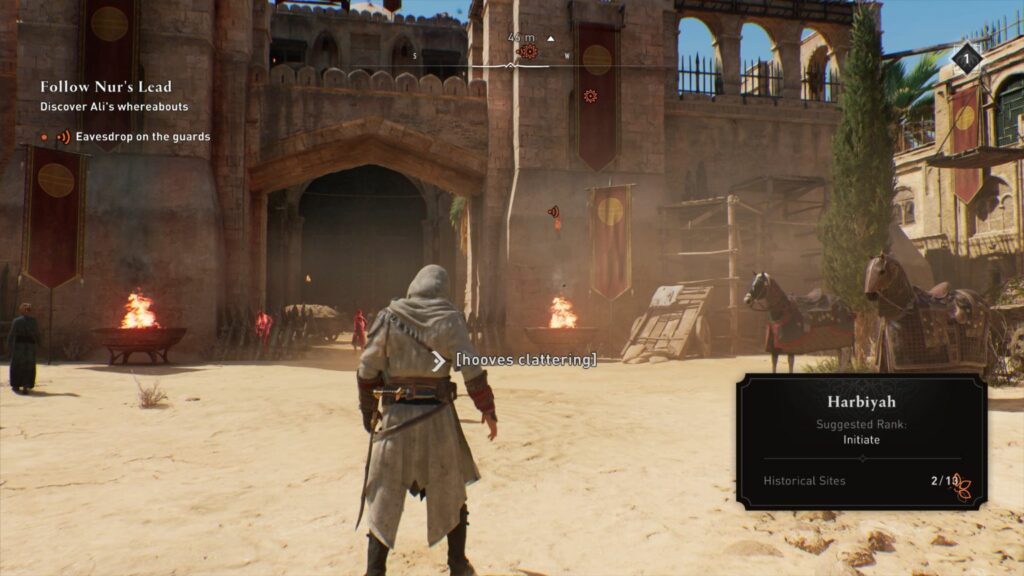 You'll need to eavesdrop on the guards. Enter the small booth with curtains and you'll see a button to eavesdrop.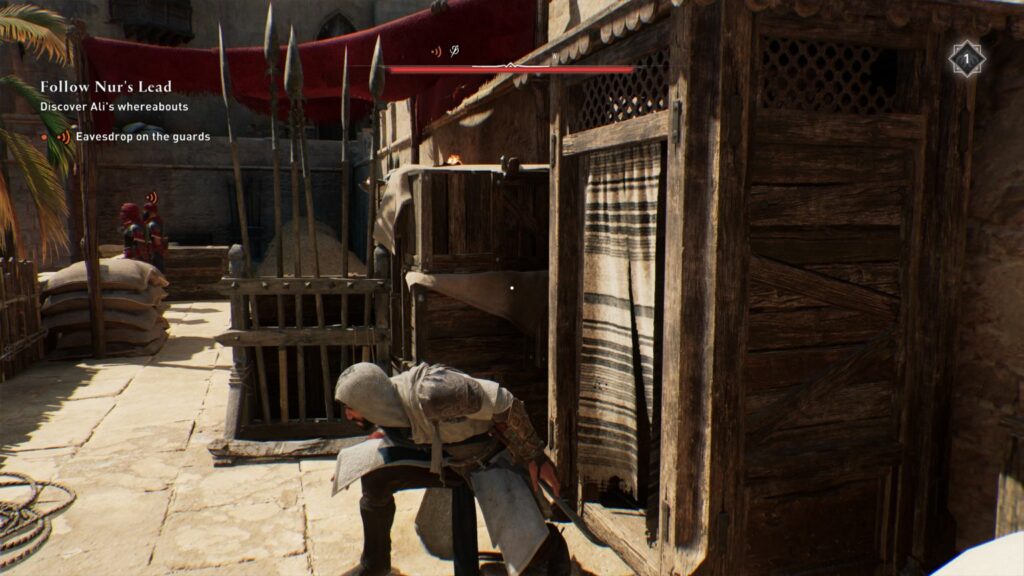 After you're done eavesdropping, you'll need to look for the prisoner records. It's in the room below. Use eagle vision and you'll see it.
To enter the room, you may want to get the key.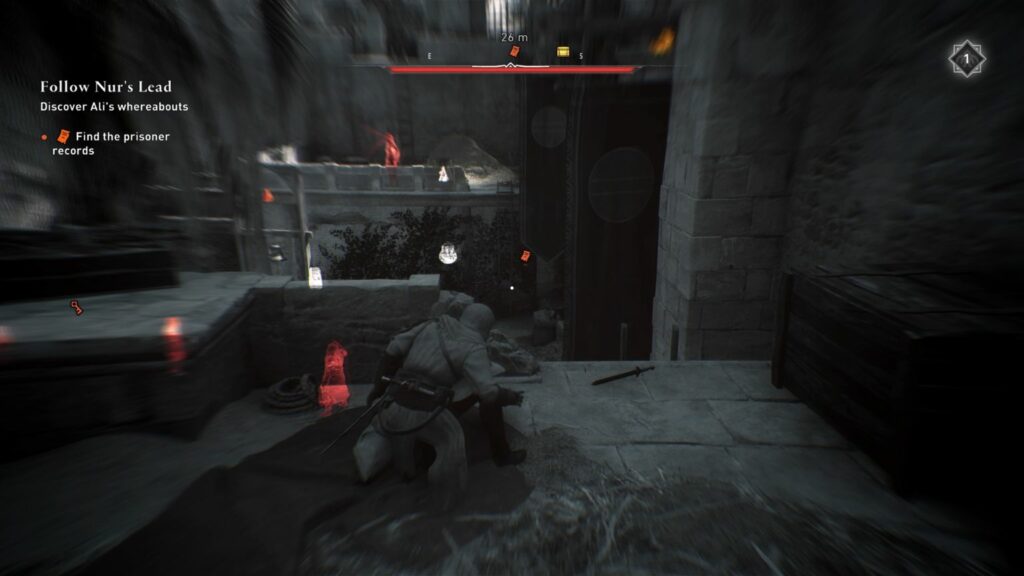 Look for the guard with the key and assassinate him.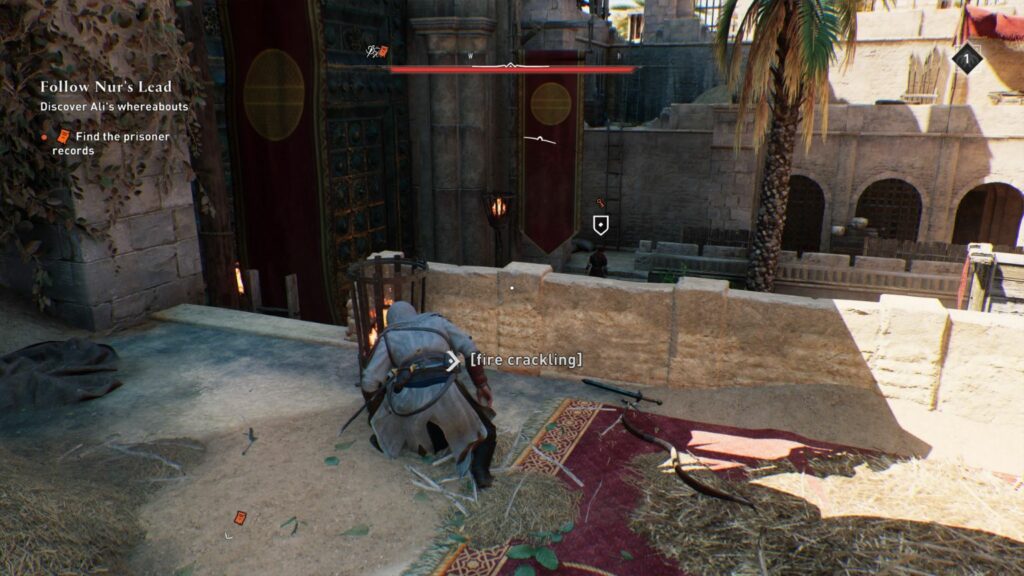 Take the key and unlock the door. You'll find the prisoner records inside.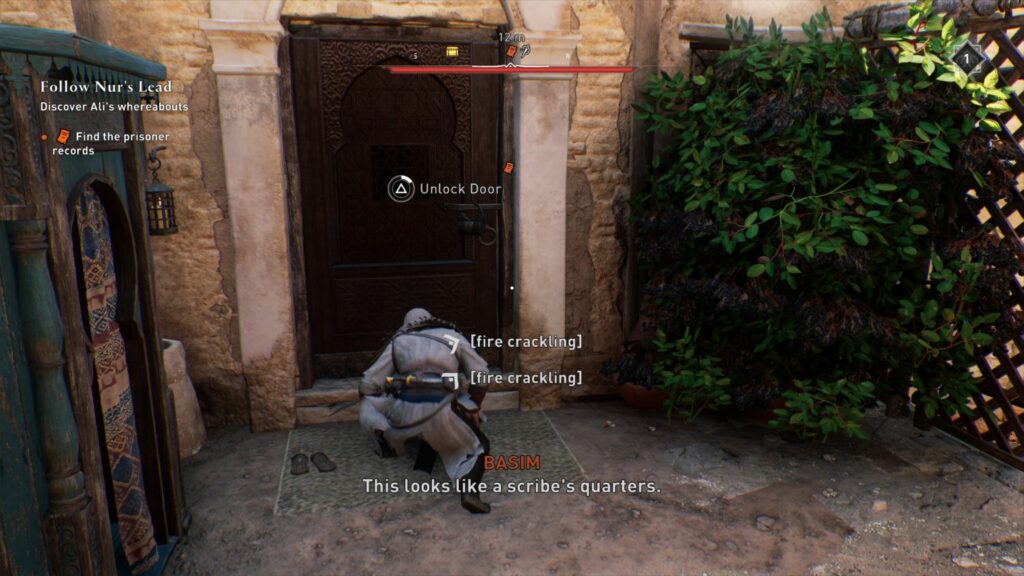 The quest ends here.
---
Related posts:
Assassin's Creed Mirage: Baghdad Bound Walkthrough
Assassin's Creed Mirage: Taking Flight Walkthrough & Guide